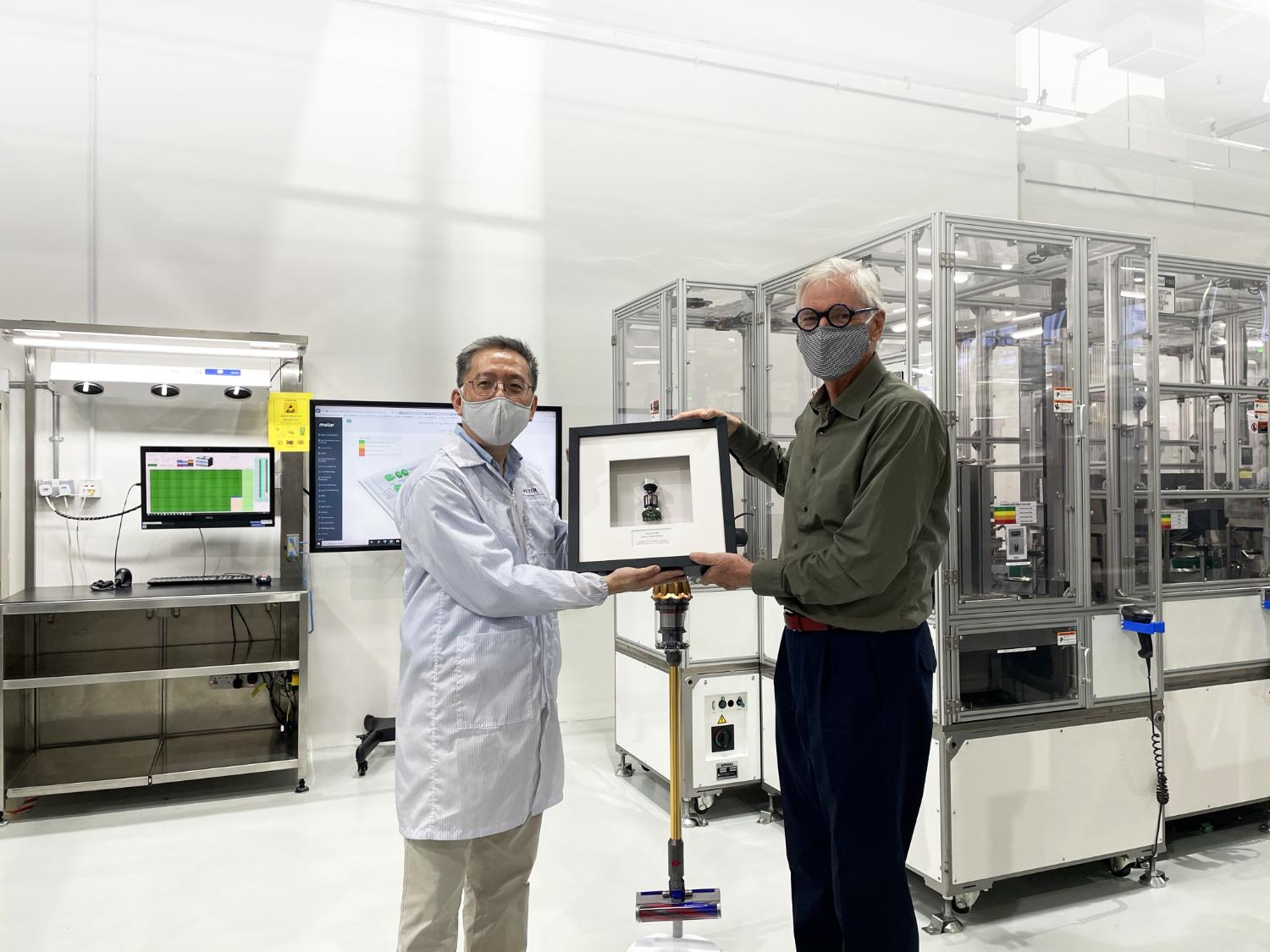 100,000,000 Dyson Digital Motors and counting
It all started with a problem – the use of conventional motors in a cordless vacuum was not practical as cutting the cords meant downsizing suction power.  ​​​​​​​In 1999, Dyson engineers took it upon themselves to think differently and four years later pioneered our revolutionary Dyson Digital Motor (DDM) – the X020. 


​​​​​​​The first generation of the DDM – X020 was manufactured in Singapore in 2004. This led to the eventual inception of Dyson's first manufacturing centre in Singapore in 2012 and another facility set up in the Philippines in 2016.

Manufacturing centers

When the Singapore Advanced Manufacturing (SAM) first opened its door, there were only two production lines. In just eight years, we now have eight lines, producing one motor every two seconds.

 

​​​​​​​​​​​​​​The Philippines Advanced Manufacturing (PAM) centre has also grown tremendously over the years, going from a single line to six lines with a production capability of 270,000 Motors daily.

 

Our state-of-the-art facilities including 300 autonomous robots meant that the lines can run and produce motors at lightning speed, guided by the watchful eyes and hands of our engineers and operators.  ​​​​​​​​​​Each robot is capable repeating movements hundreds of times per minute, within microns range of accuracy – a feat that no human hand can ever achieve. ​

 

​​​​​​​​​​​​​​​​​​​Over the years, our production lines have been setting the benchmark for DDM production, making impressive strides and reaching one milestone to another. ​​​​​​
100 million milestone

Today, our manufacturing facilities have achieved yet another remarkable milestone with a whopping 100 million DDMs produced and counting.


"We've come a long way since the first generation of Dyson digital motor. Teams have tirelessly power through with grit and determination to ensure we are different, authentic and pioneering," said Peter Teo, General Manager of SAM.


Richard Perez, General Manager of PAM, also echoed Peter and commended the team for their momentous feat.


​​​​​​​​​​​​​"I'm proud of how far the team has come and all the milestones we've achieved along the way. This would not have been possible without the joint effort of all functional teams including the RDD teams and I would like to take this opportunity to thank all of them for their effort," he said. ​​​​​​​​​​​​​​​​​​​​​​​​​​​​
DDM technology

This impressive technology has become the heart of our machines, powering our popular cord-free vacuum cleaners, the Airblade hand dryers, the iconic Supersonic hair dryer as well as the Airwrap styler, is now five time faster than a Formula One engine. ​​​​​

​​​​​​​
​​​​​​​Our DDM spins at 125,000 revolutions per minute. It is smaller, lighter, cleaner and more power-efficient than conventional electric motors. 

USA

Emails us at USPR@Dyson.com

1330 West Fulton Street, 5th Floor, Chicago IL, 60607