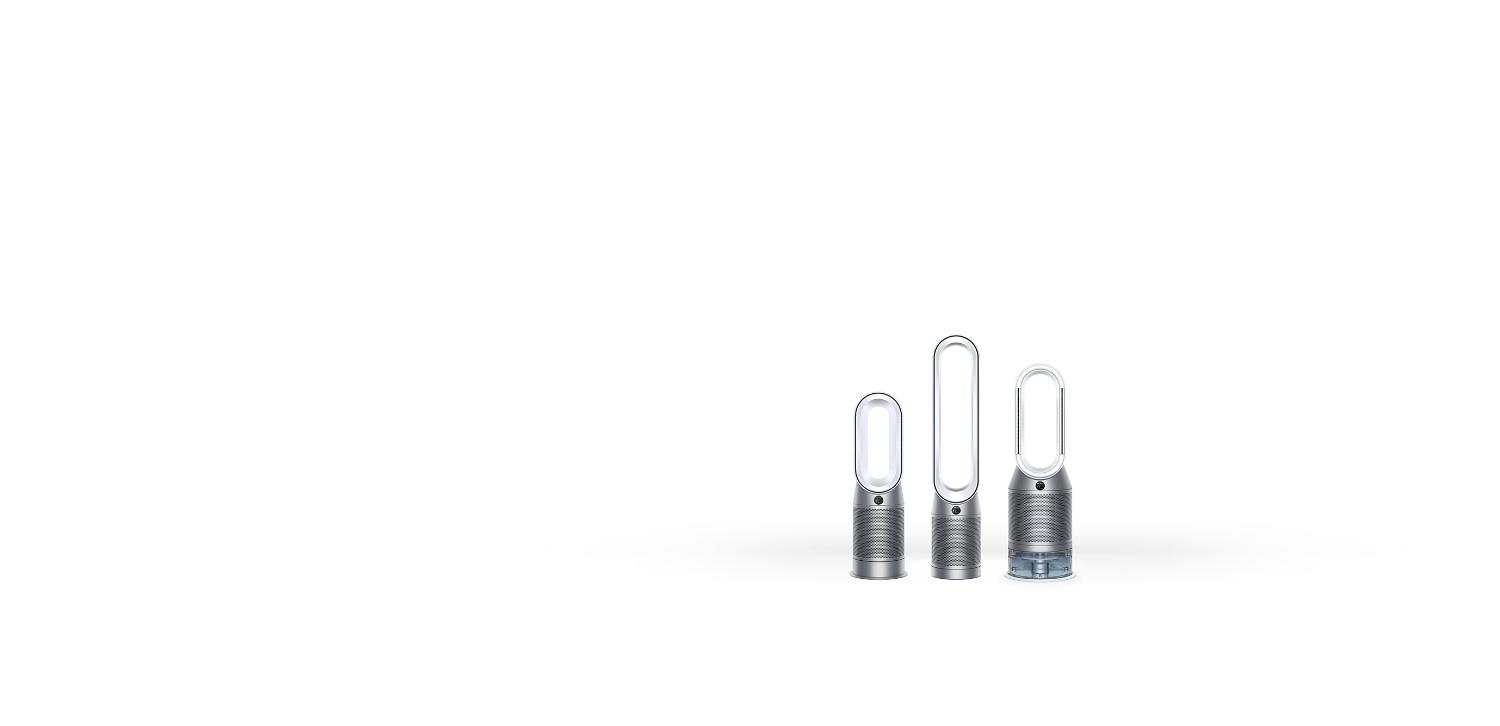 Fall Allergy season is here. Dyson Purifiers capture 99.97% of fine allergen particles.
Explore Dyson air purifiers by functionality
Dyson offers a range of advanced purifiers that remove gases and odors and capture 99.97% of allergens and pollutants 0.3 microns in size.
Buy direct from the people who made it
Get more from your Dyson with the MyDyson™ app▴
Expert guides and content

From quick-start and how-to guides to understanding different modes and screens. All tailored to you and your machines.

Automated filter alerts

You'll never need to worry about when to replace your filter. We'll let you know. Helping your machine to always perform at its best.

Tailored 24/7 support

Maintenance advice and troubleshooting, when you need it. You can also activate tailored machine support, direct to your inbox.
▴The MyDysonTM app is only compatible with select Dyson products. For a list of compatible products, please click here.
*Compared to Dyson Pure Cool purifying fan (AM11/TP01) 
¹Third party full machine testing based on GB/T 18801-2015 formaldehyde cumulative clean mass testing with continuous injection until plateau of formaldehyde CADR is achieved. Results may vary in practice.
⁵Requires device to run app, Wi-Fi or mobile data, Bluetooth 4.0 support, and iOS version 10 or Android version 5 (or above). Standard data and messaging rates may apply.
Treat the air you breathe
Indoor air pollutants can build up in your home, but you can't always see them. That's why Dyson designed air purifiers that go beyond the test chamber and focus on real home conditions. Engineering machines that use vacuum-sealed, glass HEPA filter to automatically sense and capture 99.97% of particles as small as 0.3 microns.  Because our HEPA air purifiers capture airborne particles and purify all year round, they make excellent air purifiers. Based on a 2017 Dyson Survey, 90% of people with allergies surveyed said they would recommend a Dyson purifier. Our purifiers are certified asthma and allergy friendly by the Asthma and Allergy Foundation of America. Dyson room air purifiers and humidifiers can treat the air you breathe, helping you stay comfortable and breathe easier knowing that the air in your home is cleaner.