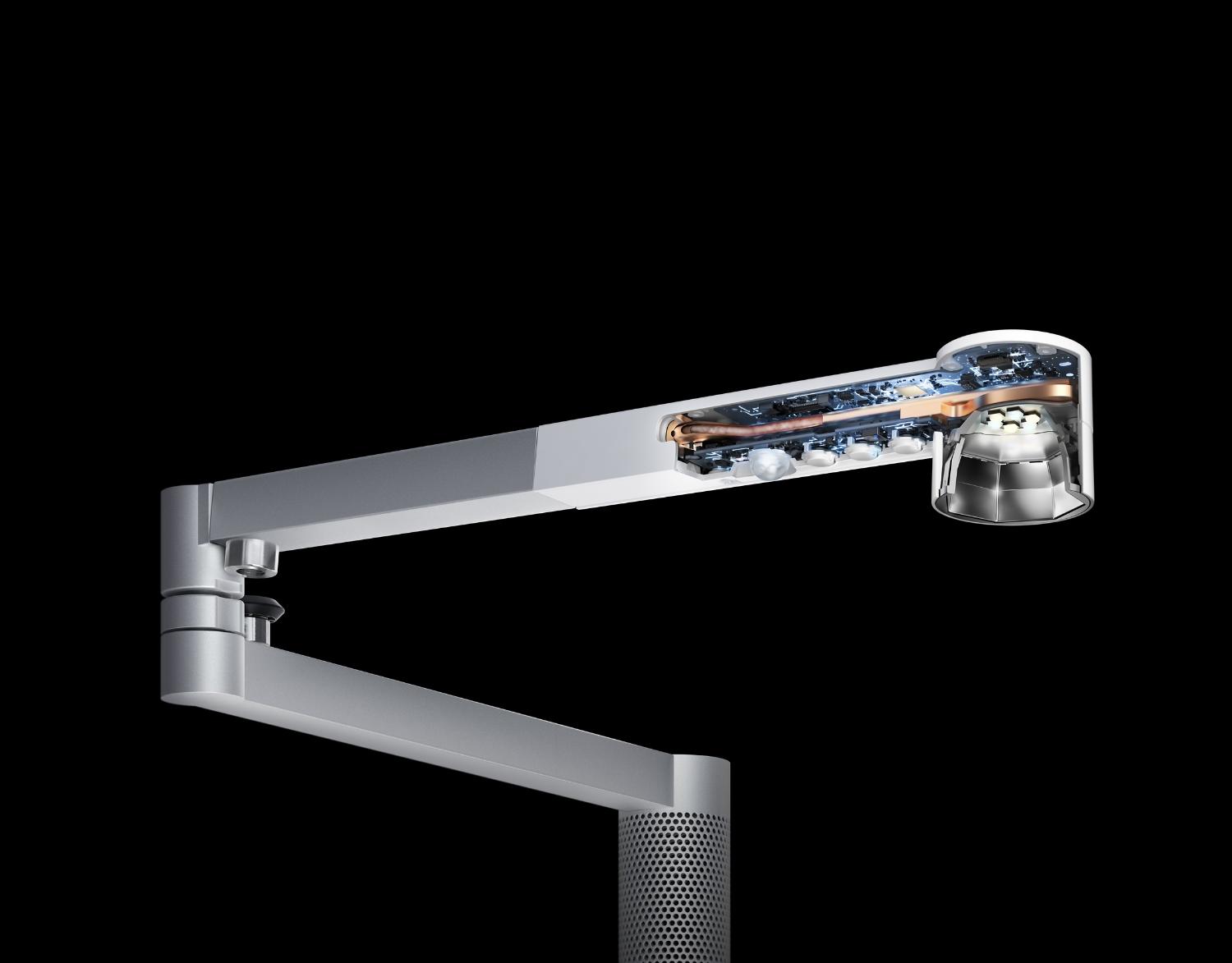 Discover Dyson lighting
The powerful light you need, precisely where you need it. Transform home and office spaces with long-lasting LED light.
Dyson lighting is engineered to support well-being and task performance, with custom-engineered optics and Heat Pipe technology that protects light quality for up to 60 years.¹
High-quality, intelligent lighting. Adapts and transforms to support the way you live and relax.

Intelligent lighting in multiple formats. Adapts and transforms with your day.

Get more from your Dyson with the MyDyson™ app▴
Download the app for the best MyDyson™ experience.
▴The MyDysonTM app is only compatible with select Dyson products. For a list of compatible products, please click here.
Buy direct from the people who made it
¹ LED-life calculation is based on L70 measurement according to IEC  62717, with an estimation of 8 hours usage per day. Real-life results may vary.

Frequently asked questions - Lighting
Why is lighting important?
Lighting is important for several reasons.
It allows us to see and perform tasks in our environment, such as reading or cooking.
Lighting can also enhance the aesthetic appeal of a space, highlighting certain features and creating a desired atmosphere.
How lighting affects paint color?
Lighting can have a significant impact on how paint colors appear in a room.
Different types of lighting, such as natural light or warm, cool, or neutral artificial light, can make colors appear warmer or cooler, brighter or darker, or change the undertones of a color.
The amount and direction of lighting in a room can also affect how colors are perceived, with light from different angles creating highlights and shadows that affect the appearance of a color.
Improve your light quality
Designed for homes and workplaces, Dyson task lights give you the powerful light you need precisely where you need it. Our lights are engineered with LED that can last up to 144,000 hours at 648 lux and conical reflectors that focus the powerful light and help reduce glare*. Additionally, our latest task lighting machines can intelligently simulate properties of local natural daylight to give you the right type of light at the right time of day. And you can even adjust the light for your age, task and changes in the surrounding light in your home. All of these features were engineered with the goal of helping to reduce eye strain and maximizing your efficiency to help make your life at home or at work easier. 
*LED-life calculation is based on L70 measurement according to IEC 62717, with an estimation of 8 hours' usage per day. Real-life results may vary.