Insights | Allergy | Pollen
How to avoid allergens at outdoor events
As the sun shines and the weather warms up, outdoor events become a popular choice for entertainment and social gatherings. However, for individuals with allergies, outdoor settings can trigger allergic reactions, affecting sporting performance, enjoyment, and overall wellbeing.
This doesn't mean you have to put outdoor fun on hold for the entire allergy season, however. We take a look at the proactive measures allergy sufferers can take to avoid outdoor allergens and help prevent flare-ups.
Avoiding outdoor allergens
Here are some of the key allergens to be aware of at outdoor events, and how to avoid them.
Pollen
Pollen is one of the main allergens found during outdoor activities. Trees, grasses, and weeds release pollen into the air to fertilize other plants. For allergy sufferers, exposure to airborne pollen can lead to symptoms such as sneezing, itchy eyes, and nasal congestion.
To minimize pollen exposure, it's a good idea to check local pollen forecasts before attending outdoor events. Ideally, choose days with lower pollen counts or when the types of pollen causing your allergies are less prevalent. Pay attention to weather conditions such as wind speed and humidity, as they can impact the dispersal of pollen.
Wearing sunglasses and a wide-brimmed hat can help protect your eyes from pollen. Using eye drops can help, as can taking antihistamines beforehand. When returning home, remember to remove and wash your clothes as soon as possible to prevent pollen transfer to indoor spaces. You can use a saline nasal wash to remove pollen and other allergens. Splashing your eyes with water helps remove any allergens too.¹
Grass and ragweed pollen
Grass and ragweed allergens can cause discomfort during outdoor events held on fields or lawns. Grass and ragweed allergy symptoms may include sneezing, itchy or watery eyes, and skin rashes.
To manage grass and weed allergies, avoid sitting directly on grassy areas. Instead, choose seating options like deckchairs, or bring a picnic blanket to create a barrier between yourself and the allergens.
Mold
Mold spores thrive in damp environments, making outdoor events held near water or in humid regions susceptible to mold growth. Common symptoms associated with mold allergies include coughing, wheezing, nasal congestion, and skin irritation.
To reduce exposure to mold spores, try to avoid places where Aspergillus mold is often found, such as near compost heaps and areas with dead leaves. It's also recommended to choose well-ventilated seating away from areas with visible mold or excessive moisture. Regularly cleaning sports equipment, clothing, and gear can prevent mold growth and minimize the risk of allergic reactions.
Insect stings and bites
Insects are unwelcome guests at most outdoor celebrations. Such events often attract various insects, including bees, wasps, mosquitoes, and ticks. For individuals allergic to insect stings or bites, an encounter with these creatures can lead to severe allergic reactions, ranging from localized swelling to anaphylaxis.
To help prevent insect-related allergies, use insect repellents, wear long-sleeved shirts, long trousers, and closed-toe shoes to minimize exposed skin. It's also important to be aware of your surroundings and avoid areas where insects are more likely to gather, such as bins and stagnant water.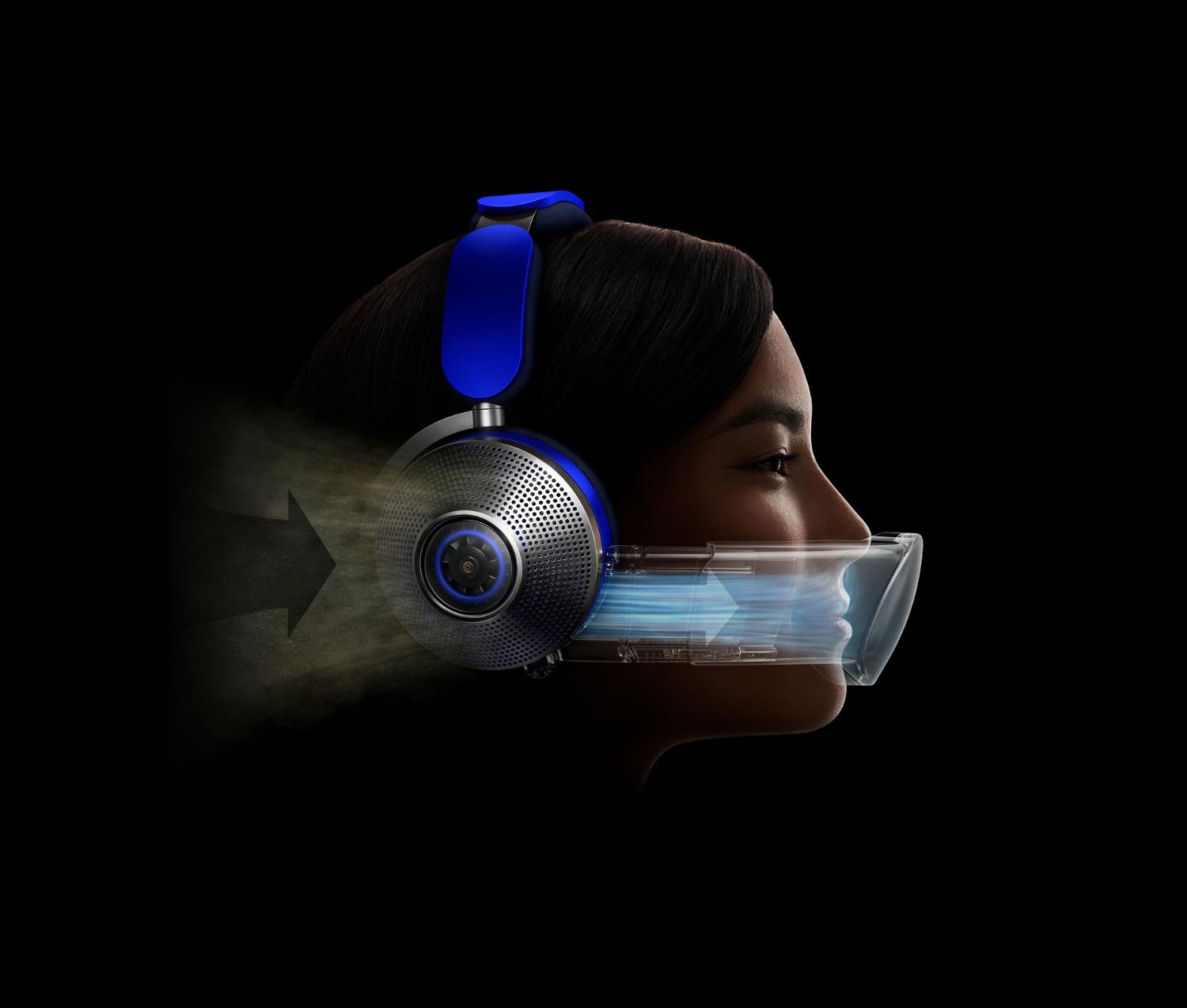 Dust and air pollution
Dust and air pollution can be prevalent in outdoor environments. These particles can irritate the respiratory system and trigger allergies or asthma symptoms. Symptoms may include coughing, wheezing, shortness of breath, and chest tightness.
To reduce exposure to dust and air pollution, check air quality indexes in your area before attending outdoor events. If air pollution levels are high, consider wearing a mask, or preventative devices such as the Dyson Zone™ headphones with air purification, which uses an electrostatically charged filter to remove 99% of particles down to 0.1 microns.²
Practical outdoor allergy tips
1. Time your outdoor activities wisely
Timing your outdoor activities can reduce exposure to outdoor allergens. Pollen levels are typically highest in the early morning and evening when the air is calm, allowing pollen to settle closer to the ground. Plan your events for midday or early afternoon, as pollen counts tend to be lower during these hours.
2. Choose the right location
When selecting an outdoor event venue, consider the surroundings and vegetation. Avoid locations with a high concentration of trees or blooming flowers, as they are likely to release more pollen into the air. Fewer airborne allergens tend to be found in areas with well-maintained lawns, and open spaces with a steady breeze can help disperse allergen particles.
3. Consider allergy medications
Allergy medications, such as over-the-counter antihistamines, nasal sprays, and eye drops, can help alleviate symptoms. Consult with a healthcare professional to determine the most suitable medications for your specific allergy symptoms. Take medications as recommended and consider taking them prior to attending outdoor events to pre-emptively manage symptoms.
4. Carry essential allergy relief items
Prepare a small allergy relief kit to bring along to outdoor events. Include items such as tissues, wet wipes, hand sanitizer, and a spare pair of sunglasses. These items will allow you to quickly wipe away pollen particles and maintain cleanliness, reducing the risk of allergic reactions.
It's important to understand outdoor allergy triggers so you can minimize exposure and maximize your enjoyment of outdoor events. Reducing the impact of pollen allergies means you can confidently embrace outdoor events and make the most of the beautiful weather.
¹Allergy UK (2023) Pollens and moulds in the garden. Available at: https://www.allergyuk.org/resources/pollens-and-moulds-in-the-garden-factsheet/
²Filter efficiency tested to ISO 29463 adapted at max flow setting by an independent third-party laboratory. Capture rates may differ depending on real life usage.
³NHS (2023) Hay fever. Available at: https://www.nhs.uk/conditions/hay-fever/
⁴NHS (2023) Aspergillosis. Available at: https://www.nhs.uk/conditions/aspergillosis/
⁵Allergy UK (2023). Mould allergy advice. Available at: https://www.allergyuk.org/resources/mould-allergy-advice-factsheet/
⁶Mayo Clinic (2020). Seasonal allergies: Nip them in the bud. Available at : https://www.mayoclinic.org/diseases-conditions/hay-fever/in-depth/seasonal-allergies/art-20048343
⁷Allergy UK (2023). Outdoor Air Quality. Available at: https://www.allergyuk.org/resources/outdoor-air-quality-factsheet/
USA

Emails us at USPR@Dyson.com

1330 West Fulton Street, 5th Floor, Chicago IL, 60607