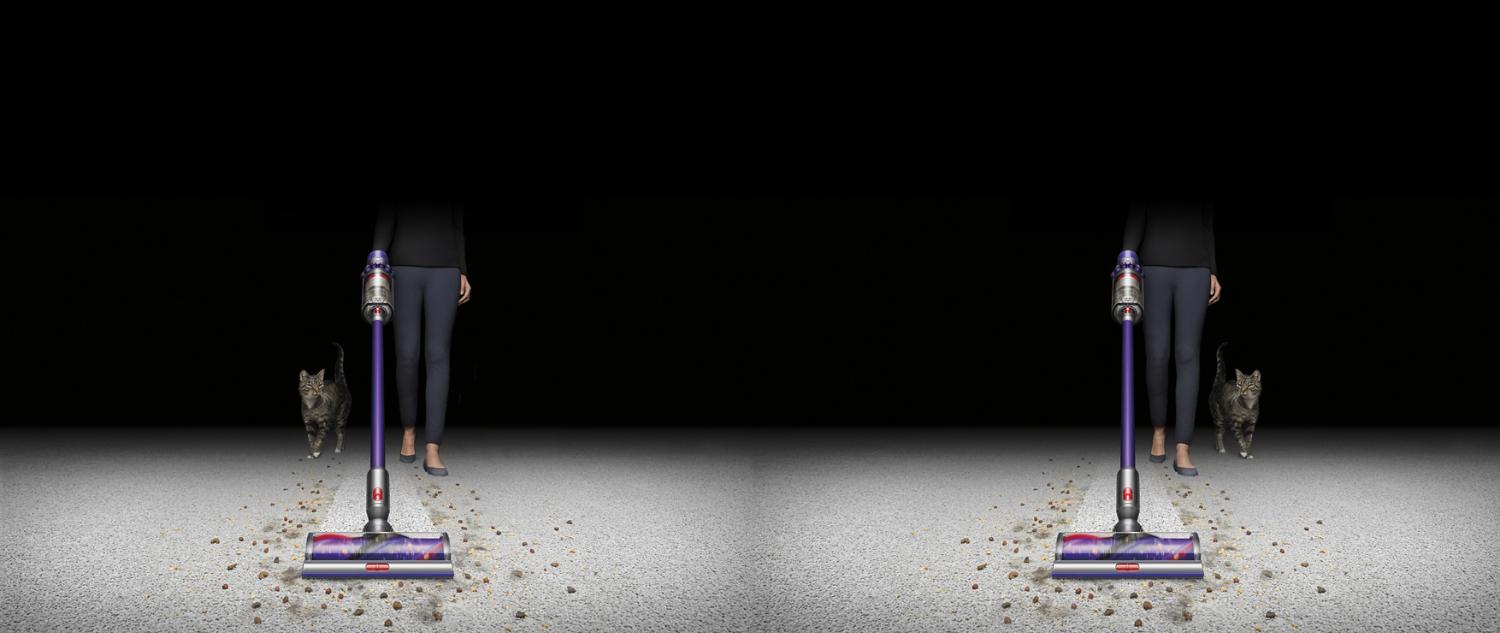 Engineered for homes with pets
Most powerful suction of any cord-free vacuum.¹
¹Tested to ASTM F558, against cord-free stick market.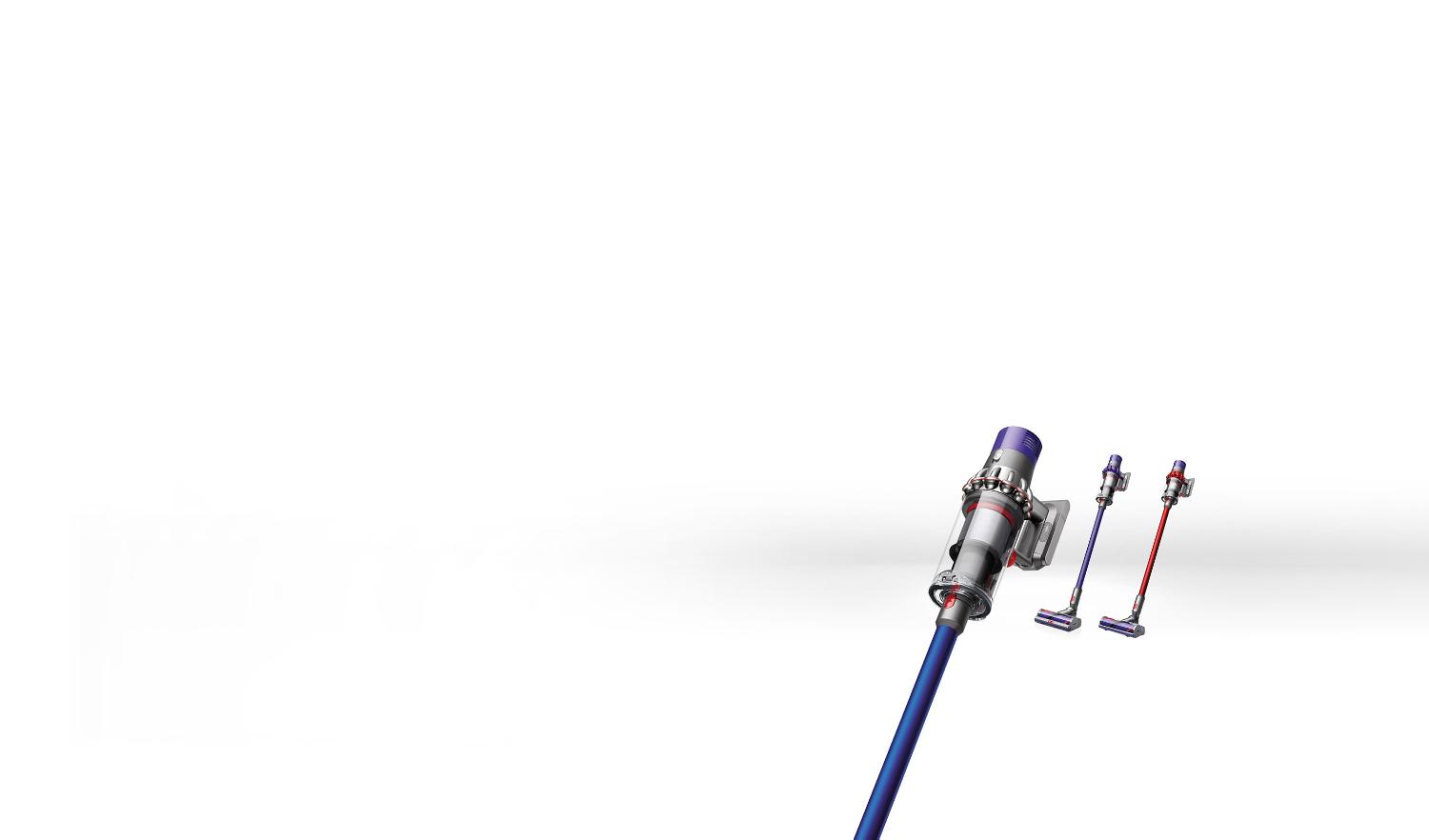 Explore Dyson Cyclone V10™ vacuums.
Save up to $100, plus a 5-year extended limited warranty when you auto-register at checkout.
Offer available 8/19 - 9/29. Terms & conditions apply.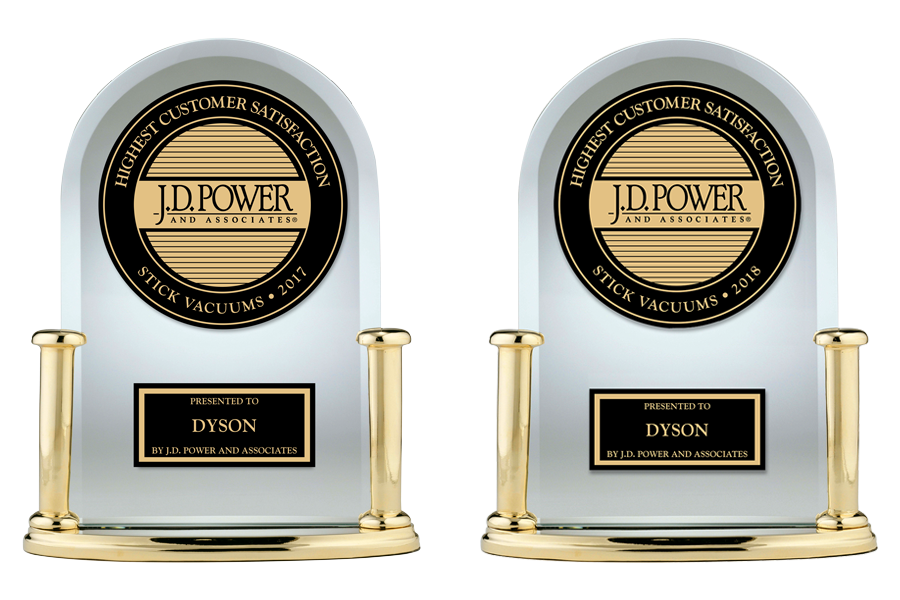 "Highest in Customer Satisfaction with Stick Vacuums, 2 Years in a Row"
---
Dyson received the highest score among stick vacuums in the J.D. Power 2017-2018 Vacuum Satisfaction Studies of customers' satisfaction with their vacuum.
---
Watts generated by the Dyson digital motor V10.
---
G-force generated inside each of the 14 cyclones.
---
Cell lithium-ion battery for long-lasting, fade-free suction.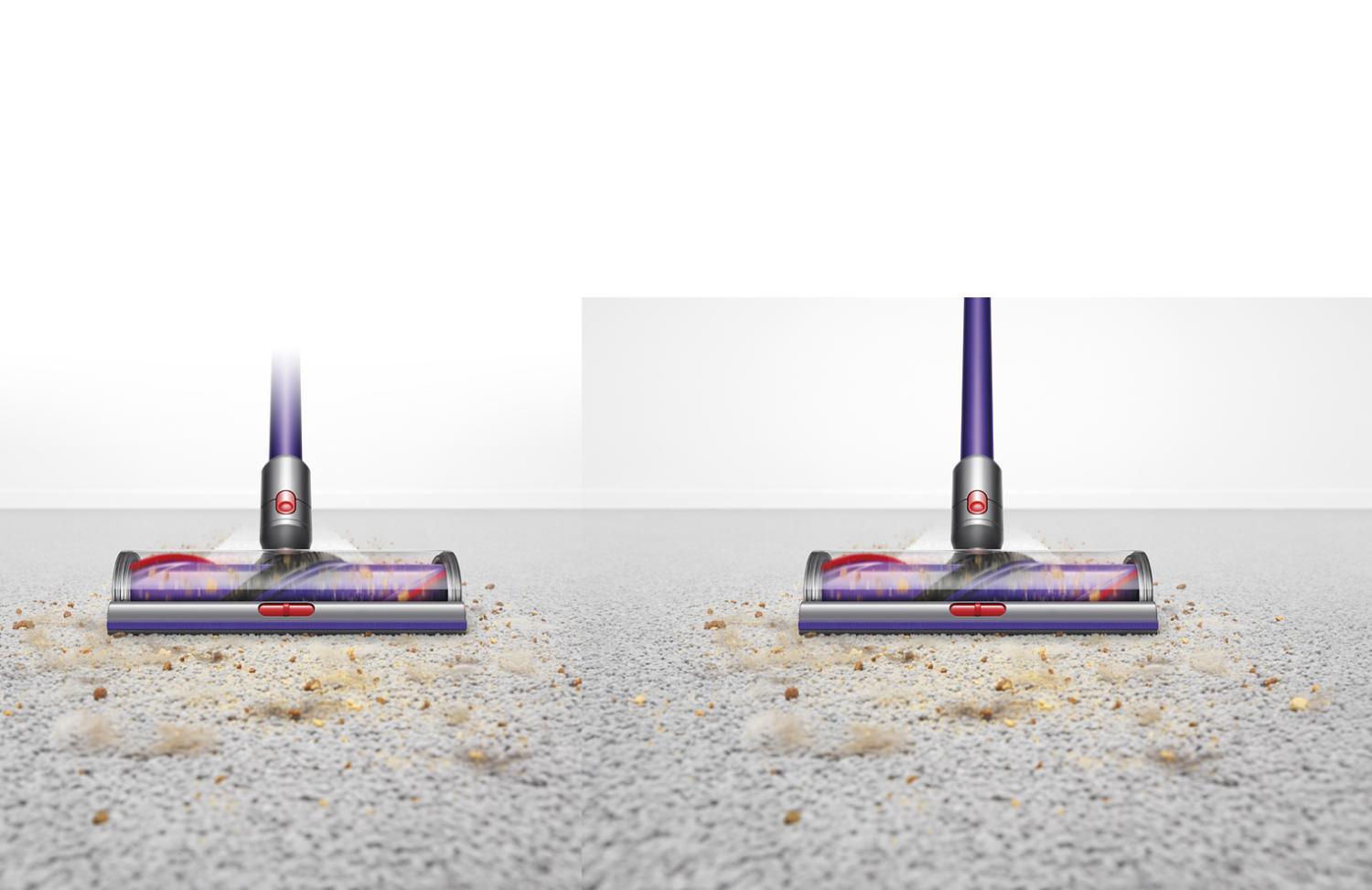 Drives deep into carpets
With the motor housed inside the brush bar, the Torque drive cleaner head pushes nylon bristles into carpet, to remove deep-down dirt. It lifts pet hair and dander away from the surface, and into the machine. Provides up to 20 minutes of fade-free runtime (in suction mode II).
Wherever your pet goes, so does the dirt.
With no cord, and Dyson-designed tools, the Dyson Cyclone V10™ vacuum is engineered to easily reach here, there and everywhere.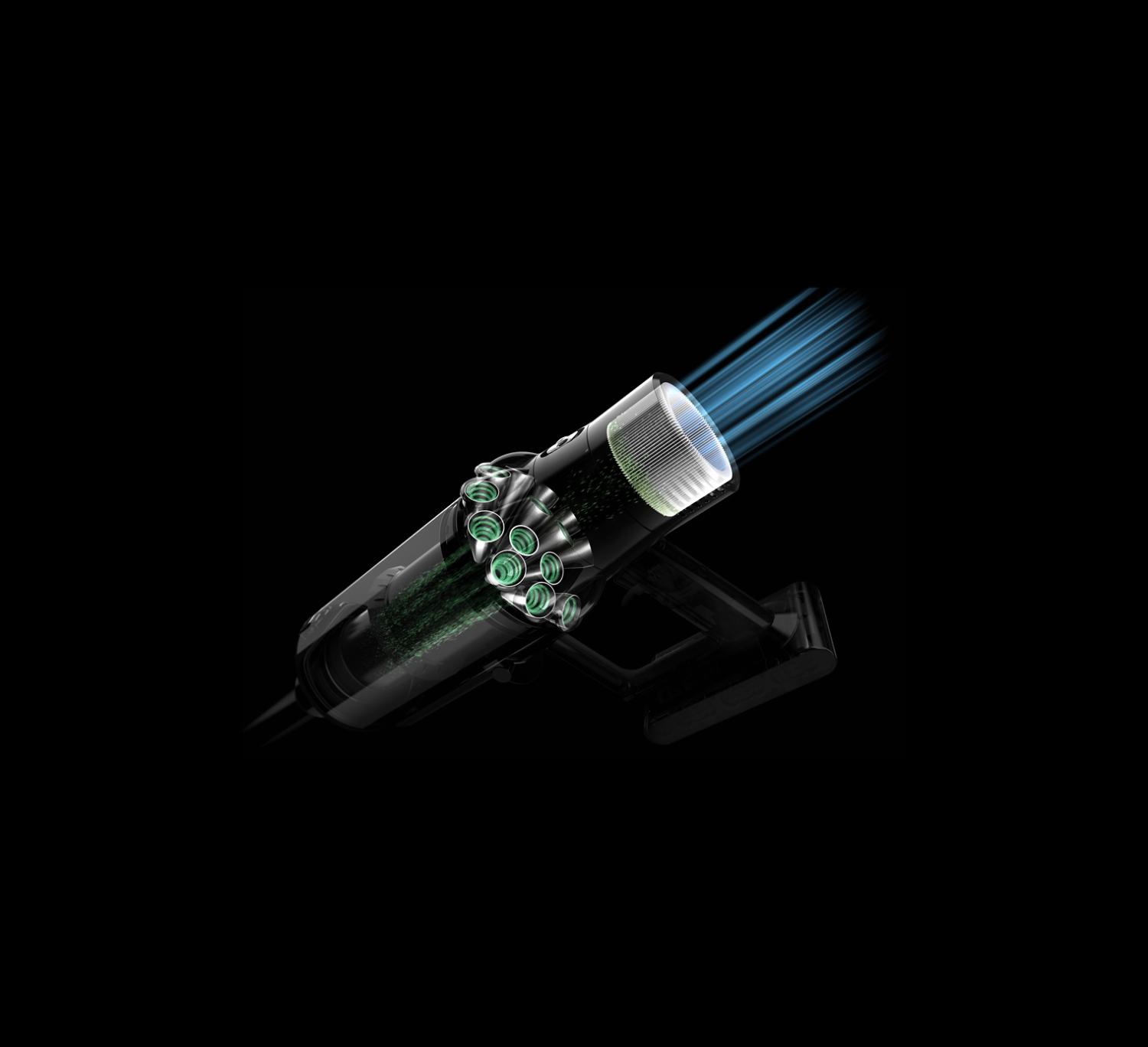 Captures allergens
Pet hair can carry proteins that cause allergic reactions. The Dyson Cyclone V10™ vacuum's whole-machine filtration captures 99.97% of particles as small as 0.3 microns.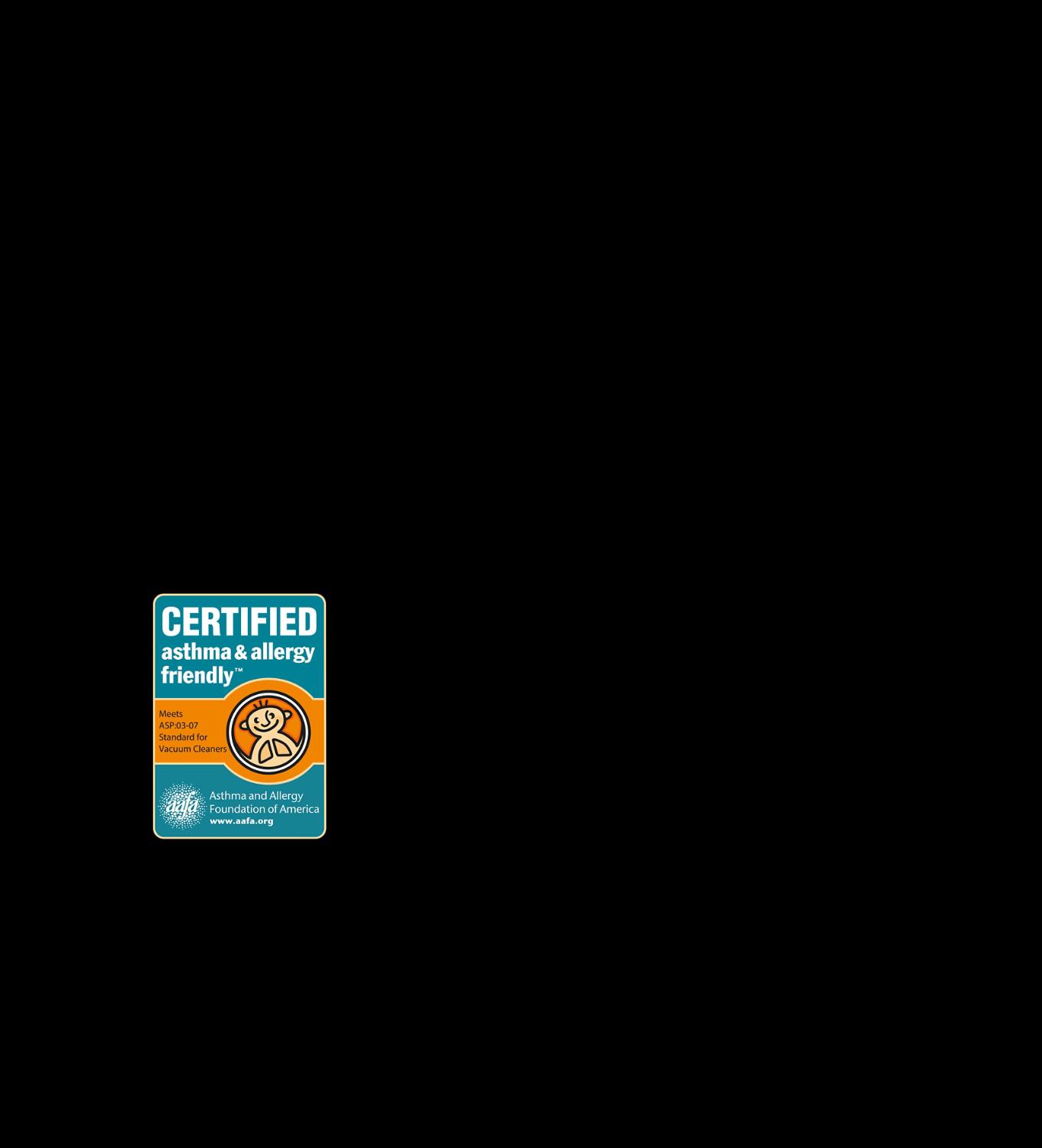 Dyson has the largest range of certified asthma and allergy friendly™ technology.
Dyson microbiologists work tirelessly with Dyson engineers to make our machines remove allergens. That's why Dyson has the largest range of asthma and allergy friendly™ technology, approved for allergy sufferers by Asthma and Allergy Foundation of America.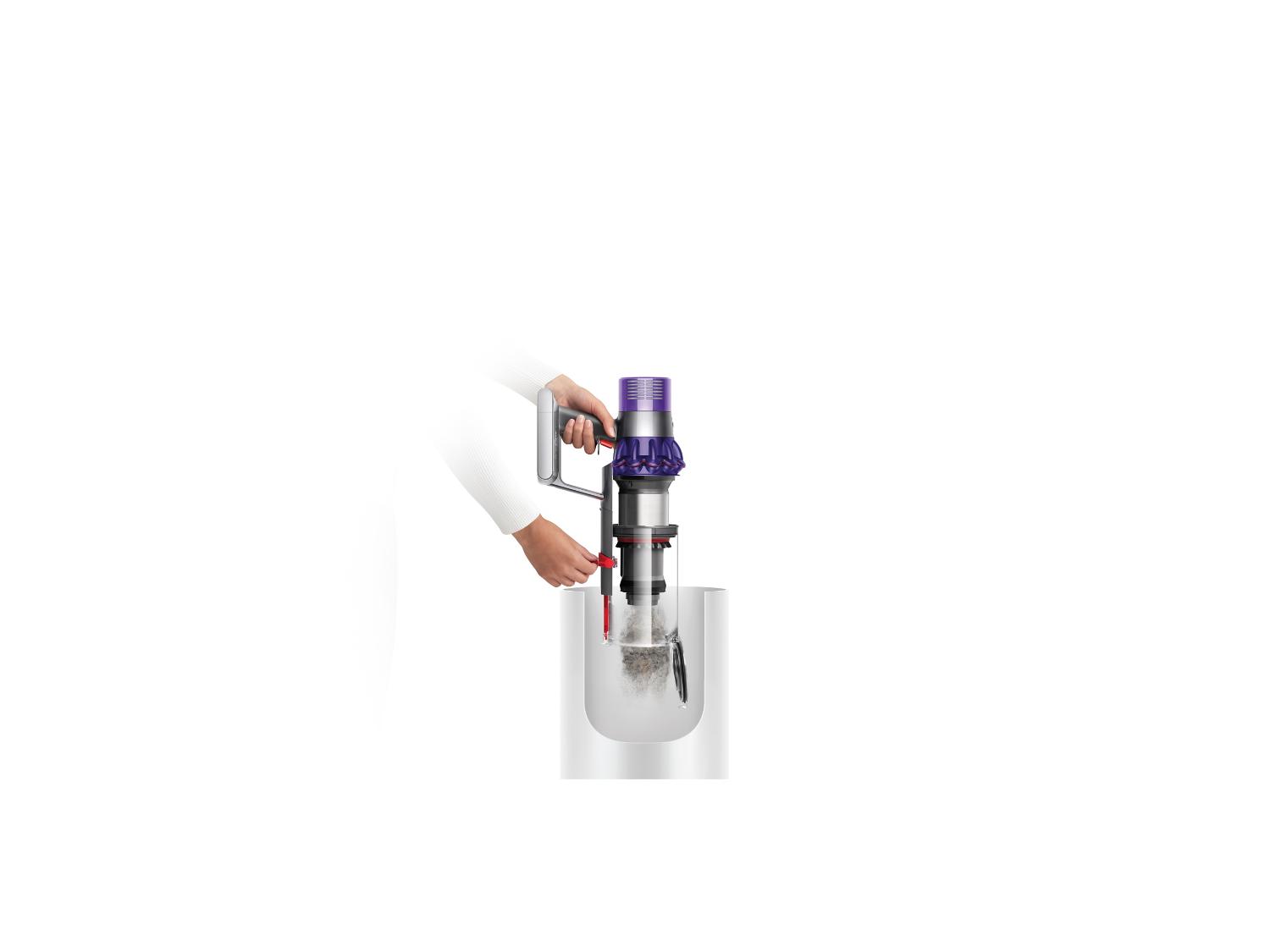 No-mess bin emptying
Your pet can move fur and other pollutants from place to place, spreading allergens. The Dyson Cyclone V10™ vacuum's point-and-shoot bin emptying mechanism hygienically drives out dust and debris in a single action, deep into your garbage bin.
The CERTIFIED ASTHMA & ALLERGY FRIENDLY Mark is a Registered Certification Mark of the ASTHMA AND ALLERGY FOUNDATION OF AMERICA and ALLERGY STANDARDS LTD