Cordless vacuum engineered for homes with pets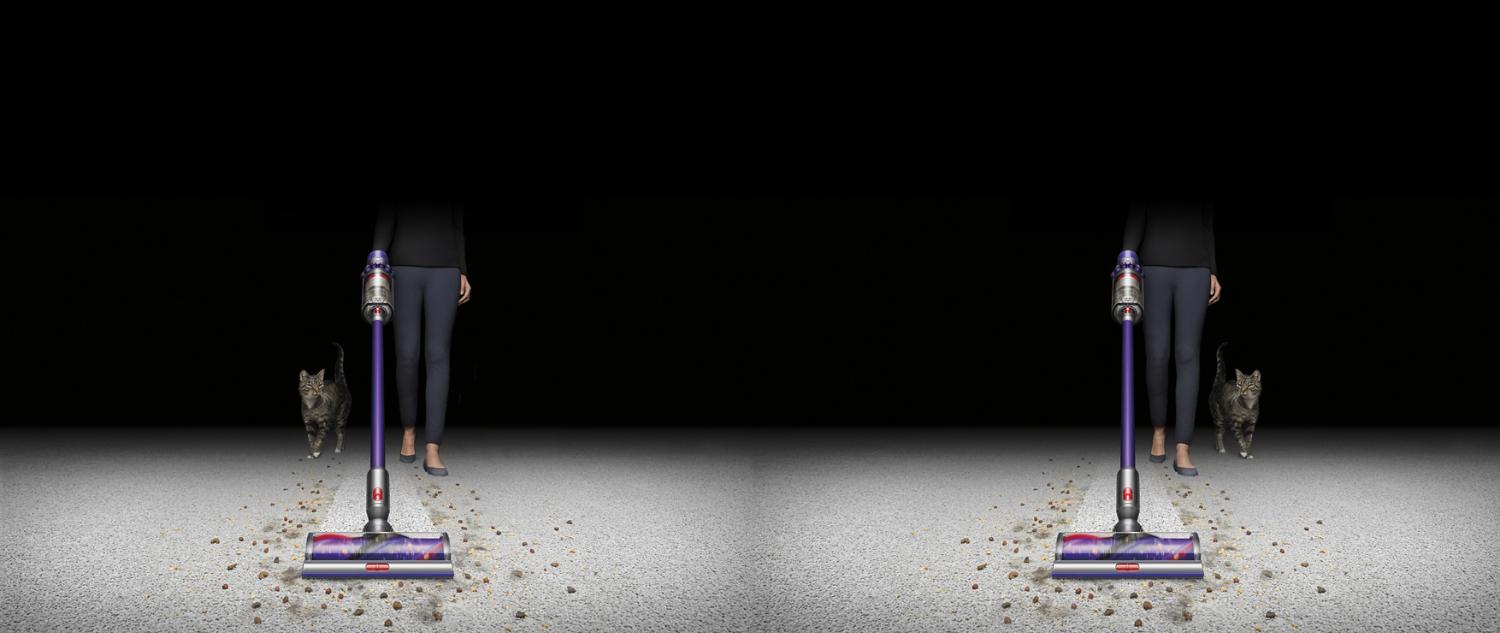 ¹Tested to ASTM F558, against cord-free stick market.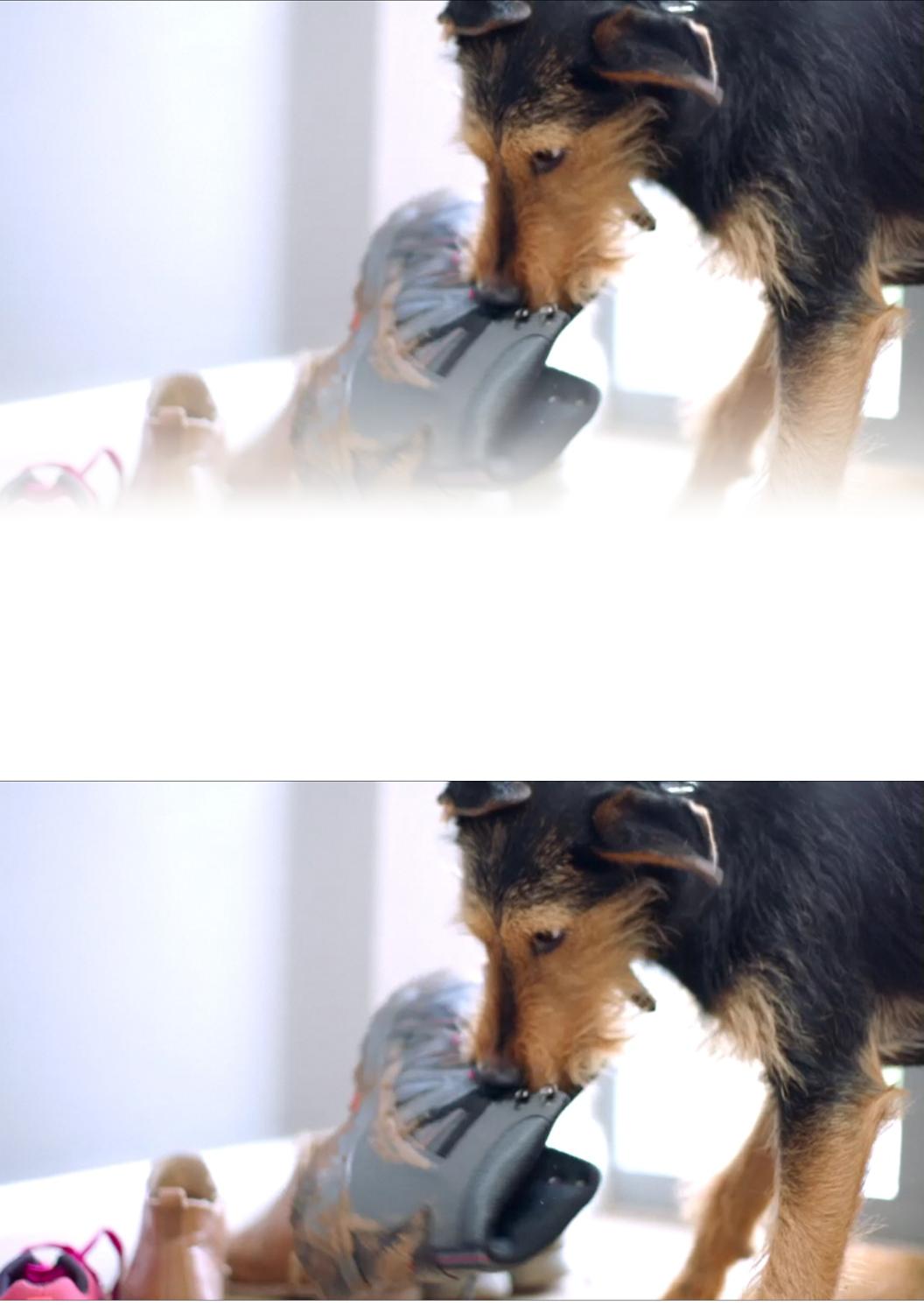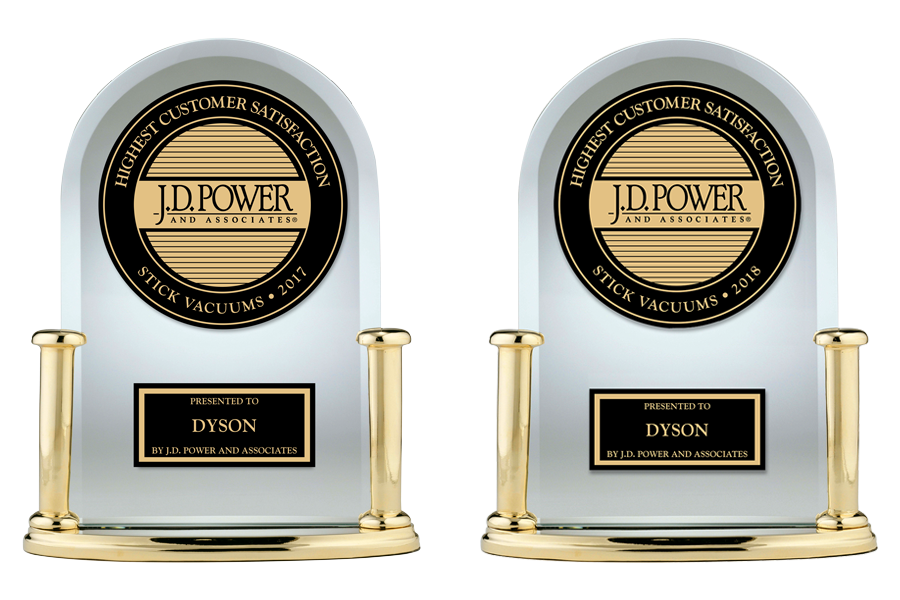 "Highest in Customer Satisfaction with Stick Vacuums, 2 Years in a Row"
---
Dyson received the highest score among stick vacuums in the J.D. Power 2017-2018 Vacuum Satisfaction Studies of customers' satisfaction with their vacuum.
---
Watts generated by the Dyson digital motor V10.
---
G-force generated inside each of the 14 cyclones.
---
Cell lithium-ion battery for long-lasting, fade-free suction.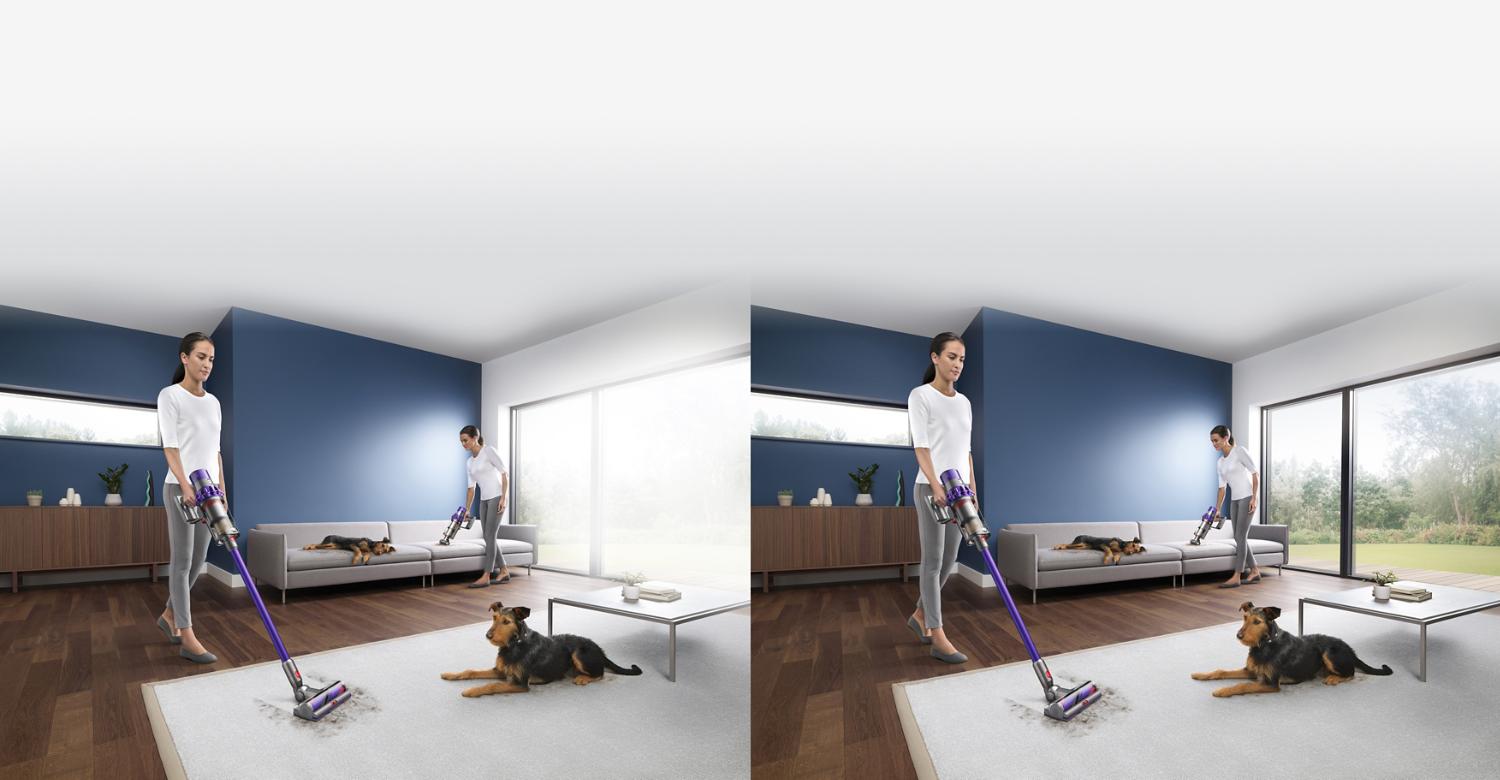 Picks up after your pet
Allergens including pet dander along with dust and pollen, can be carried by pet hair. They can collect on walls, furniture, clothing and other surfaces, and retain their strength for several months. The Dyson Cyclone V10™ vacuum gives you the power to pick up pet hair around the home.
Pounces on dirt
Accidents happen. Dirt, dust, and debris on hard floors can be spread around the room and get ground in on carpets. With no cord, the Dyson Cyclone V10™ vacuum is always on hand to clean up messes quickly.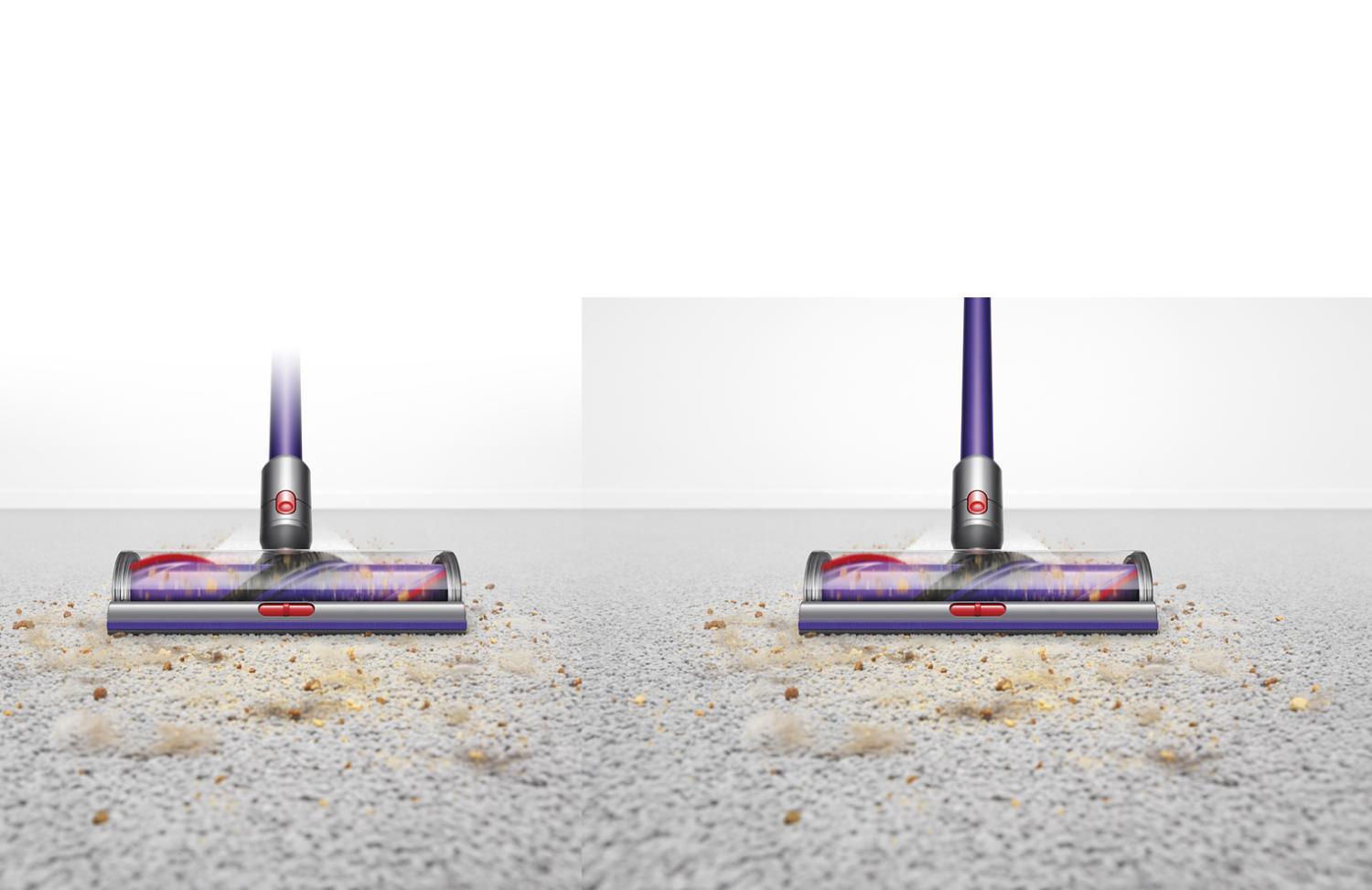 Drives deep into carpets
With the motor housed inside the brush bar, the Torque drive cleaner head pushes nylon bristles into carpet, to remove deep-down dirt. It lifts pet hair and dander away from the surface, and into the machine. Torque drive cleaner head provides up to 20 minutes of fade-free runtime (in Suction mode II).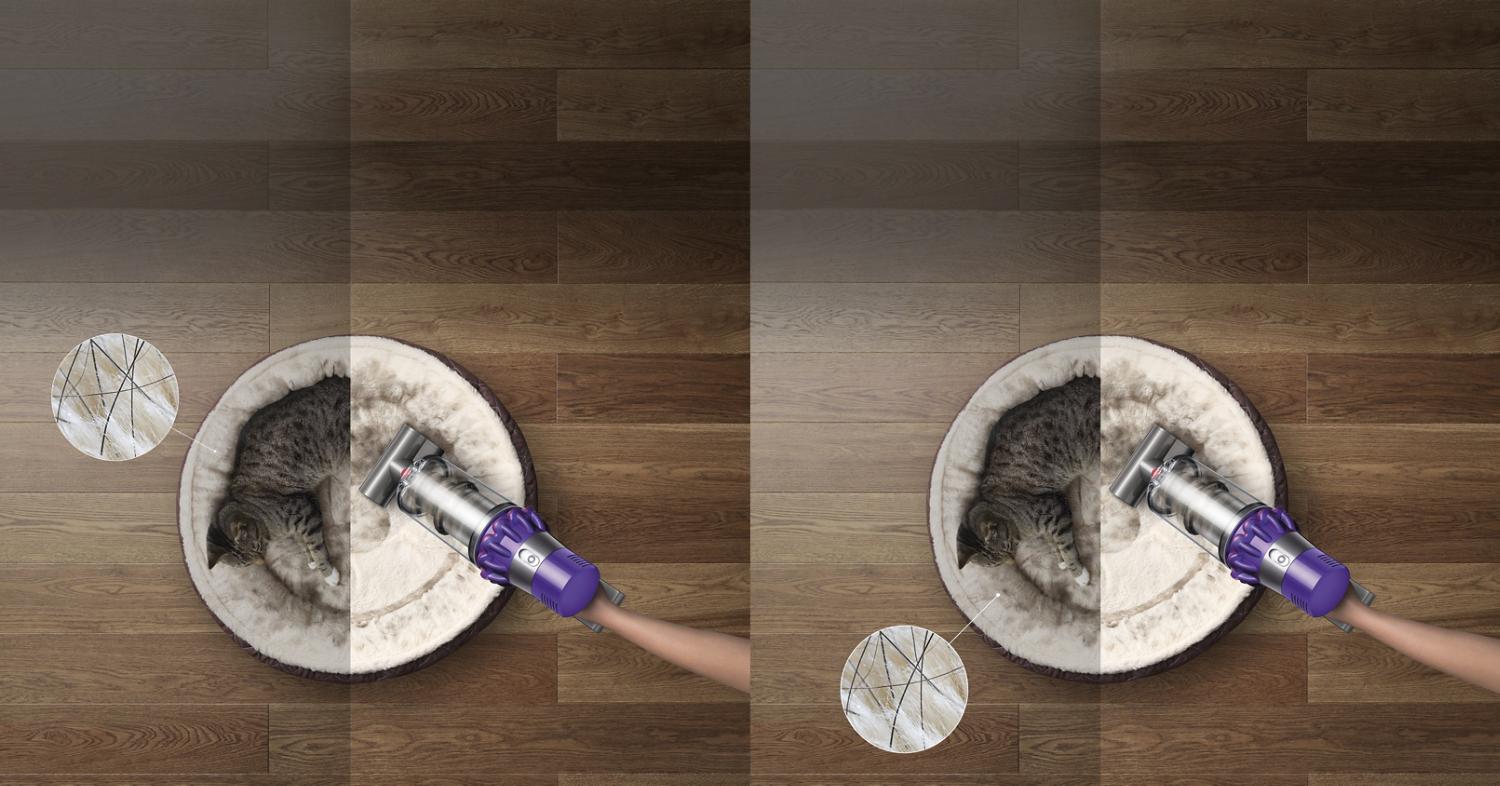 Removes pet hair
Wherever pets like to snuggle, the mini motorized tool lifts and removes hair from upholstery.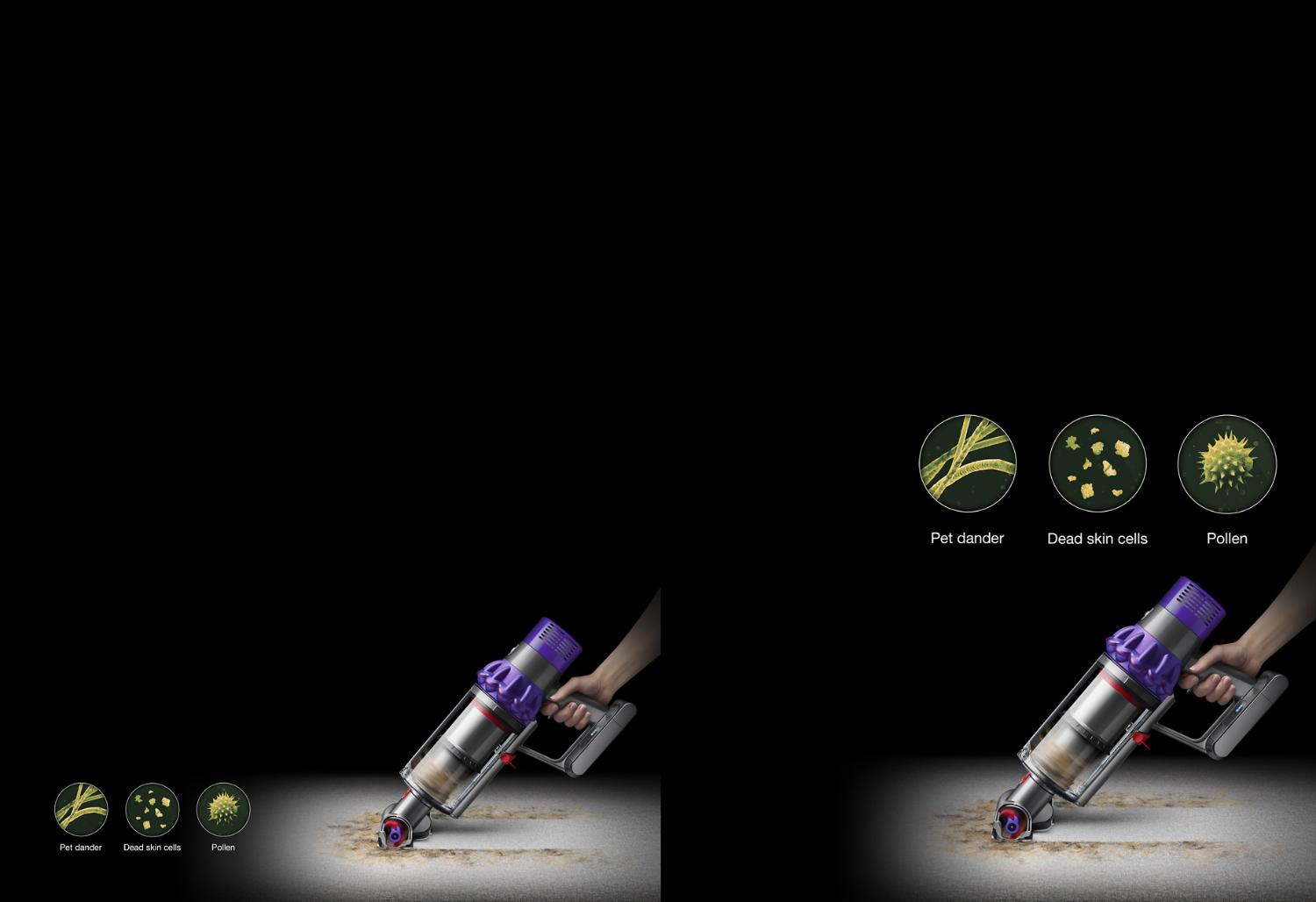 Advanced cyclone technology
14 cyclones generate forces up to 79,000g to fling microscopic particles into the bin. So dead skin and allergens are captured, not caught on clothes and furniture.
Gets everywhere pets do. And some places they can't.
With no cord, and Dyson-designed tools, the Dyson Cyclone V10™ vacuum is engineered to easily reach here, there and everywhere.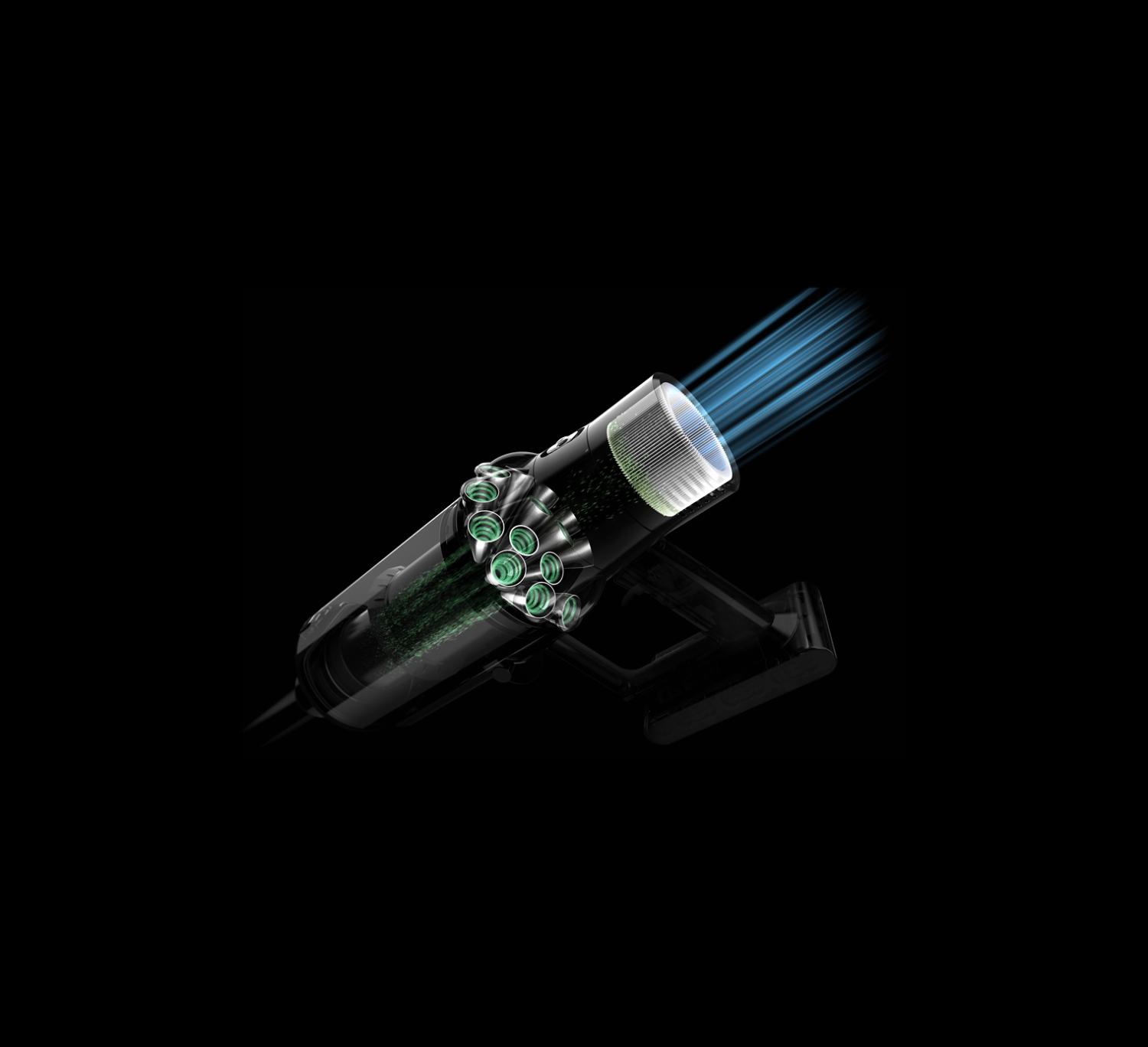 Captures allergens
Pet hair can carry proteins that cause allergic reactions. The Dyson Cyclone V10™ vacuum's whole-machine filtration captures 99.97% of particles as small as 0.3 microns.²
² Tested to EN60312-1 cl. 5.11 in Max mode.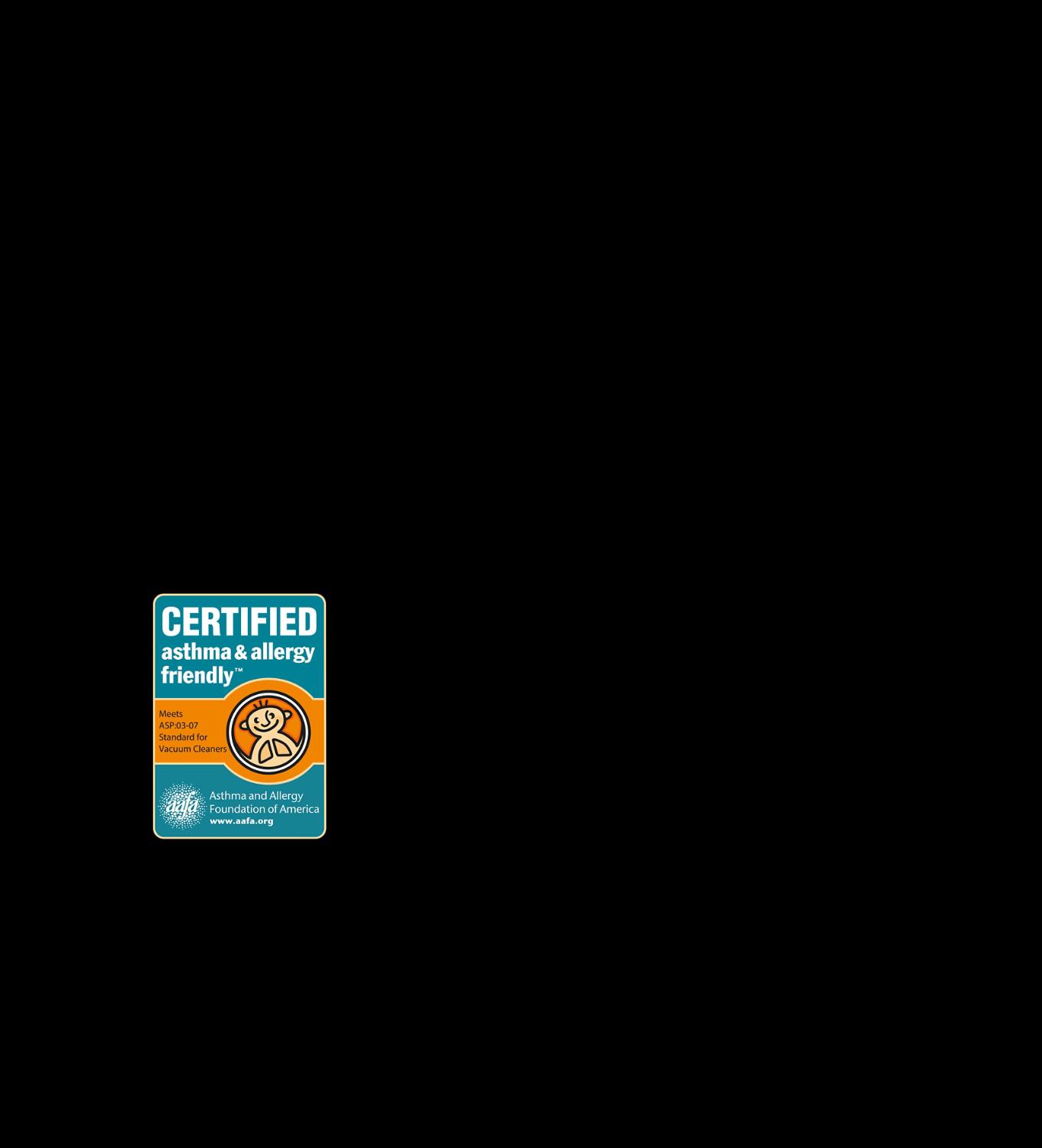 Dyson has the largest range of certified asthma and allergy friendly™ technology
Dyson microbiologists work tirelessly with Dyson engineers to make our machines remove allergens. That's why Dyson has the largest range of asthma and allergy friendly™ technology, approved for allergy sufferers by Asthma and Allergy Foundation of America.
The CERTIFIED ASTHMA & ALLERGY FRIENDLY Mark is a Registered Certification Mark of the ASTHMA AND ALLERGY FOUNDATION OF AMERICA and ALLERGY STANDARDS LTD

¹Tested at the cleaner head to ASTM F558, dust loaded, against cord-free stick market.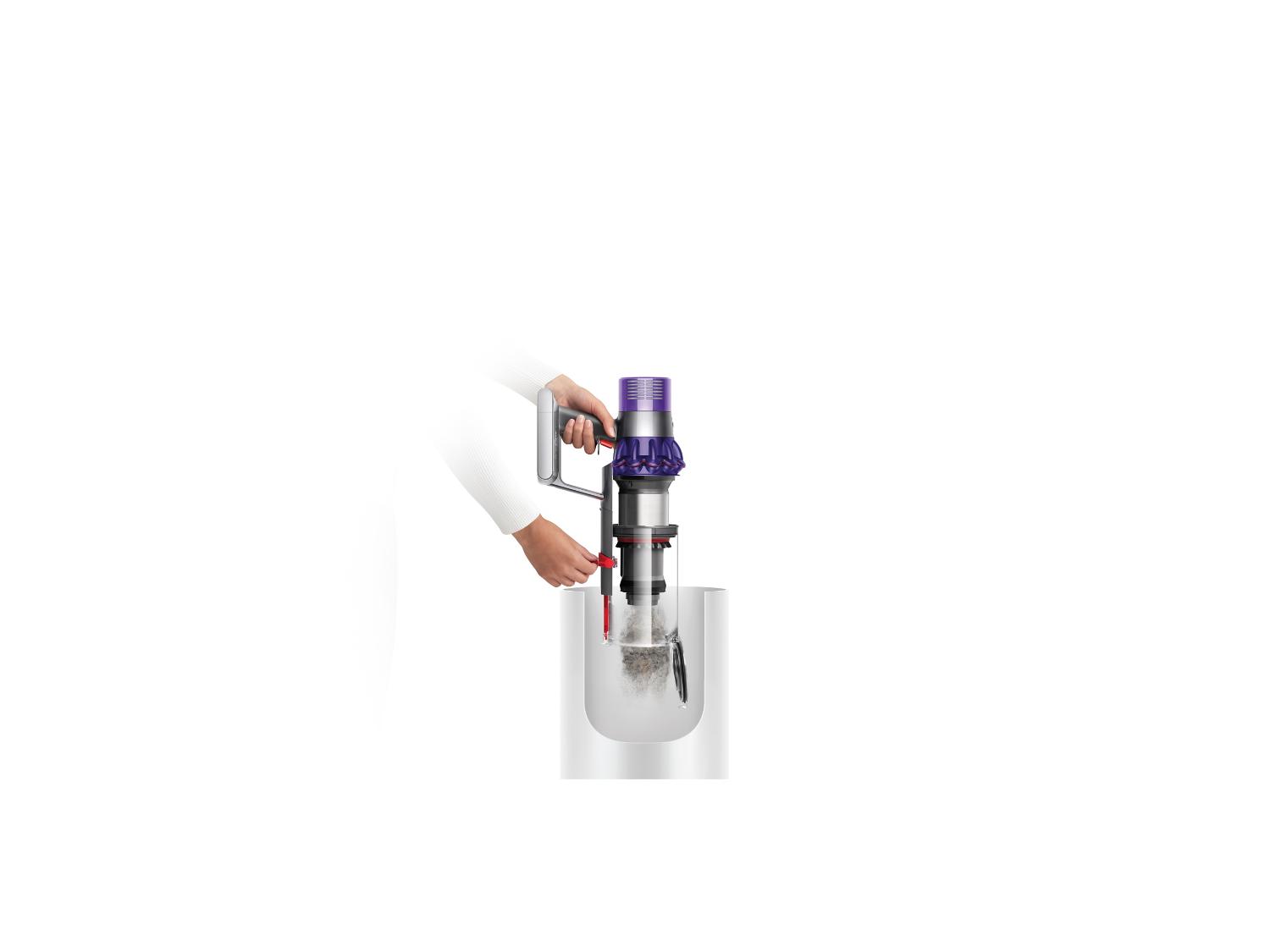 No-mess bin emptying
Your pet can move fur and other pollutants from place to place, spreading allergens. The Dyson Cyclone V10™ vacuum's point-and-shoot bin emptying mechanism hygienically drives out dust and debris in a single action, deep into your garbage bin.