Buy direct from the people who made it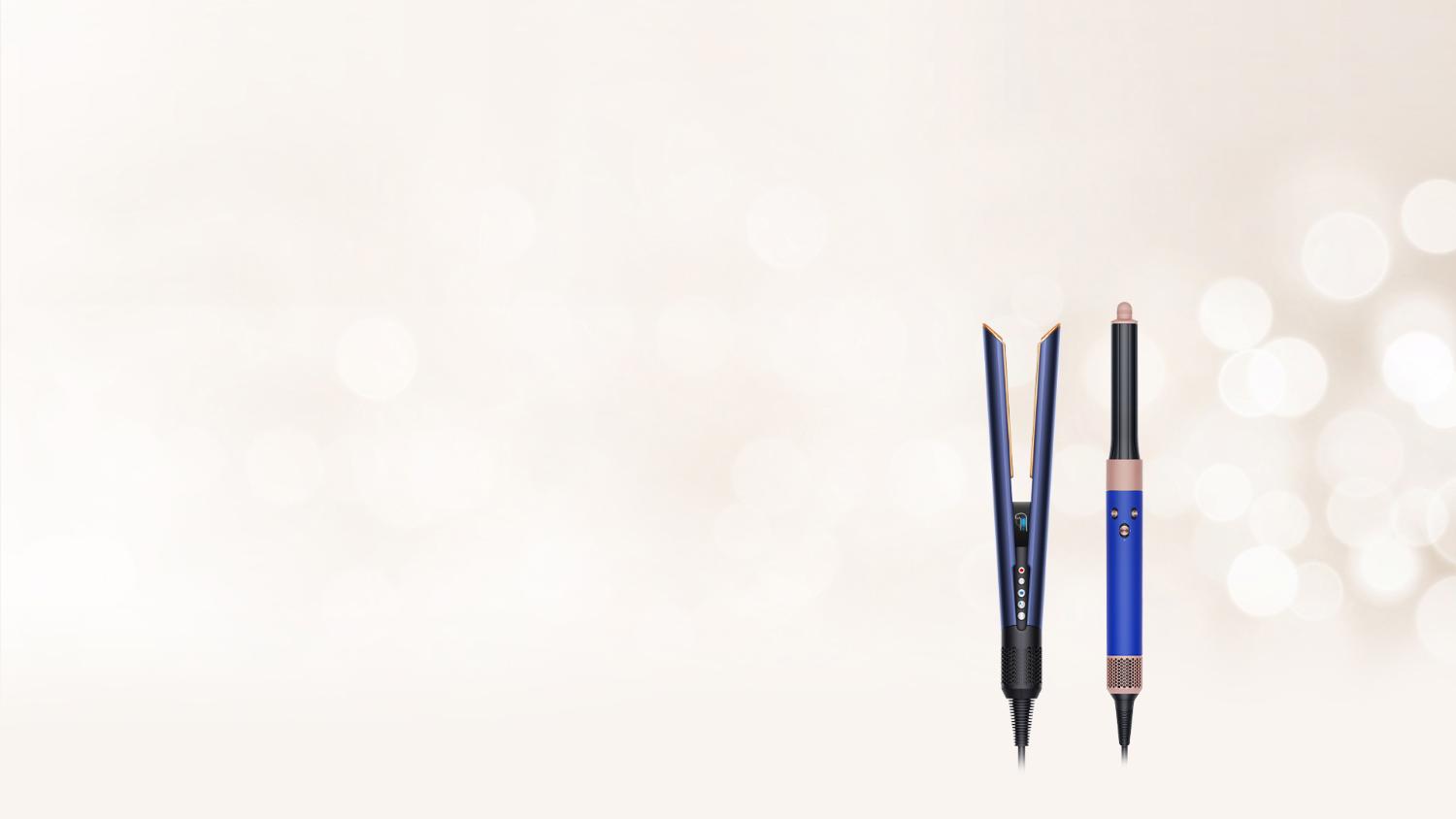 Save $200 when you buy a Dyson Airwrap™️ multi-styler and a Dyson Airstrait™️ straightener together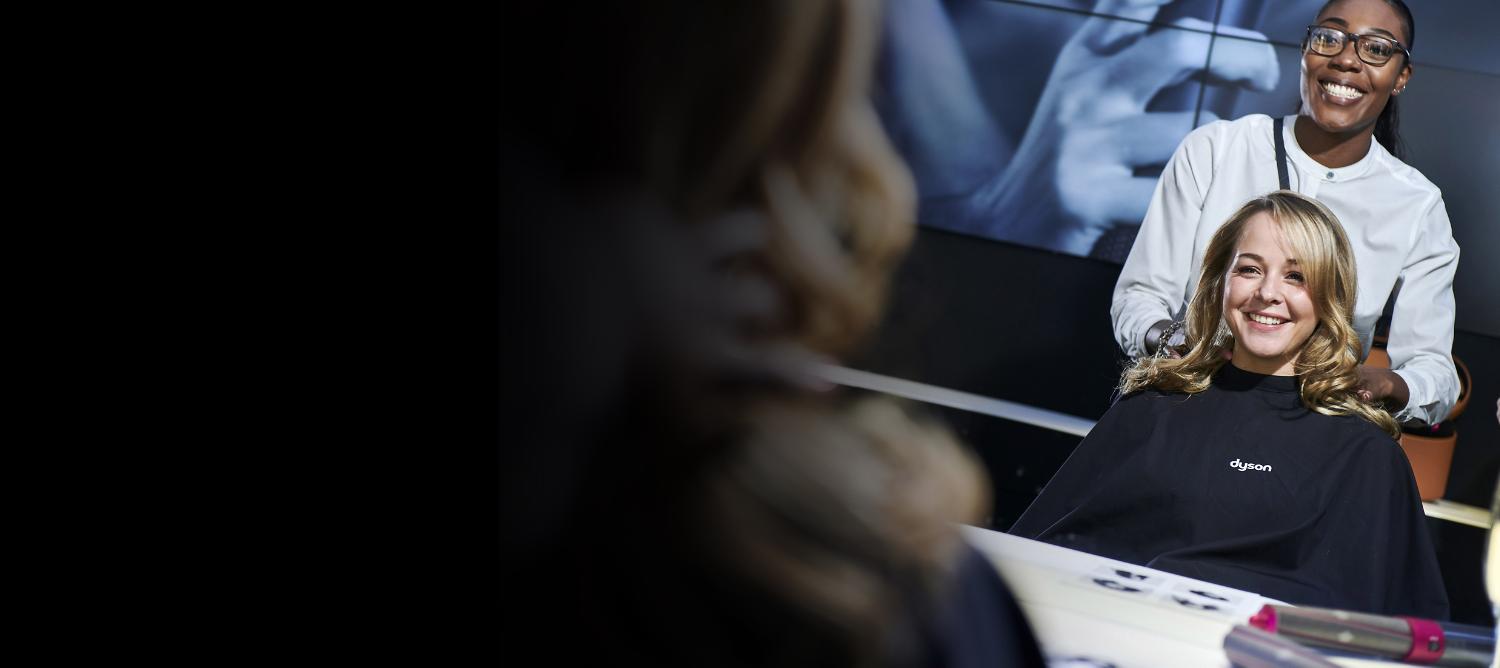 Get advice to find the best hair styling technology for you
Try each Dyson styling tool to discover the one that suits you best
Benefits
Dyson Airwrap™ multi-styler

Multi-functionality


Curl without heat damage

Ease of use

Dyson Airstrait™ straightener

Wet to dry straightening with no heat damage¹

Ease of use

Simplified routine 

Dyson Supersonic™️ hair dryer

Fast drying

Lightweight

Scalp health

Enhances natural texture 

Dyson Corrale™️ styler straightener

Less reliance on heat than traditional straighteners

Travel friendly 
Functionality
Dyson Airwrap™ multi-styler

Dyson Airstrait™ straightener

Dyson Supersonic™️ hair dryer

Dyson Corrale™️ styler straightener
Hair type guidance
Recommended hair types
Dyson Airwrap™ multi-styler

Dyson Airstrait™ straightener

Dyson Supersonic™️ hair dryer

Dyson Corrale™️ styler straightener
Heat settings
Dyson Airwrap™ multi-styler

Dyson Airstrait™ straightener

 Wet mode: 175°F, 230°F, and 285°F

Dry Mode: 250°F or 285°F

Dyson Supersonic™️ hair dryer

Dyson Corrale™️ styler straightener
Drying tools
Attachments to smooth hair and hide flyaways
Dyson Airwrap™ multi-styler

Dyson Airstrait™ straightener

Dyson Supersonic™️ hair dryer

Styling concentrator

Flyaway attachment 

Dyson Corrale™️ styler straightener
Styling tools
Attachments to curl or straighten hair
Dyson Airwrap™ multi-styler

1.2 inch long barrel

1.6 inch long barrel

Volumizing brush

Soft smoothing brush

Firm smoothing brush

Dyson Airstrait™ straightener

Dyson Supersonic™️ hair dryer

Diffuser 

Wide-tooth comb

Gentle air attachment 

Dyson Corrale™️ styler straightener
Accessories included
Dyson Airwrap™ multi-styler

Presentation case

Filter cleaning brush

Dyson Airstrait™ straightener

Heat-resistant silicone mat 

Dyson Supersonic™️ hair dryer

Presentation case


Filter cleaning brush

Dyson Corrale™️ styler straightener

Travel dock

Heat-resistant travel pouch

Magnetic 360° charging cable
Corded
Dyson Airwrap™ multi-styler

Dyson Airstrait™ straightener

Dyson Supersonic™️ hair dryer

Dyson Corrale™️ styler straightener
How to create the perfect style
See how to get the most out of Dyson technology and try something different with your styling tools
Dyson Airstrait™ straightener

Naturally straight blow out
A polished, everyday look, straightened from wet.
 

Dyson Airwrap™ multi-styler

Smooth c-curl
A smooth look with Korean-inspired c-curls. Using the Round volumizing brush and Coanda smoothing dryer. 

Dyson Supersonic™ hair dryer

Defined curls and waves
Learn how to create defined curls and add volume.

Discover Dyson attachments and accessories
Dyson straightener accessories

Complement your Dyson Airstrait™ and Dyson Corrale™ machines with exclusive Dyson-designed accessories.
 

Dyson multi-styler accessories

Upgrade your Dyson Airwrap™ multi-styler with re-engineered attachments to curl, shape, smooth, and hide flyaways on different hair types.

Dyson hair dryer accessories

Magnetic attachments, storage, and styling accessories for your Dyson Supersonic™ hair dryer.
 
Hair care, re-engineered
Dyson solves the problems others tend to ignore. To solve real-world hair care problems like protecting natural shine and smoothness while preventing extreme heat damage, Dyson created state-of-the-art laboratories. The end result was a new kind of hair dryer, hair styler, and hair straightener. All three are designed to help protect your natural shine from extreme heat damage, every time you style. The Dyson Corraleᵀᴹ hair straightener is the only straightener with flexing plates that shape to gather hair.  And if you're looking for a professional hair dryer, each Dyson Supersonicᵀᴹ comes with attachments to help you create the perfect look and a cold shot button to help set the style.
1Thermal damage measured by hair strength, when creating an equivalent hair style. Tested on Corrale with flexing plates vs Corrale with solid plates.
Get more from your Dyson with the MyDyson™ app▴
Styling masterclasses

Hairstyle inspiration and tips on perfecting your technique, from Dyson style experts.

Expert guides and content

Expert how-to guides, helping you master different styling attachments. For your hair type and style.

Priority owner access

Receive invites to exclusive events and be among the first to hear about the latest Dyson technology. 
▴The MyDysonTM app is only compatible with select Dyson products. For a list of compatible products, please click here.
Frequently asked questions - Hair Care
Apple and the Apple logo are trademarks of Apple Inc., registered in the U.S. and other countries.
App Store is a service mark of Apple Inc., registered in the U.S. and other countries.
Google Play and the Google Play logo are trademarks of Google Inc.
1 When used in wet to dry mode.