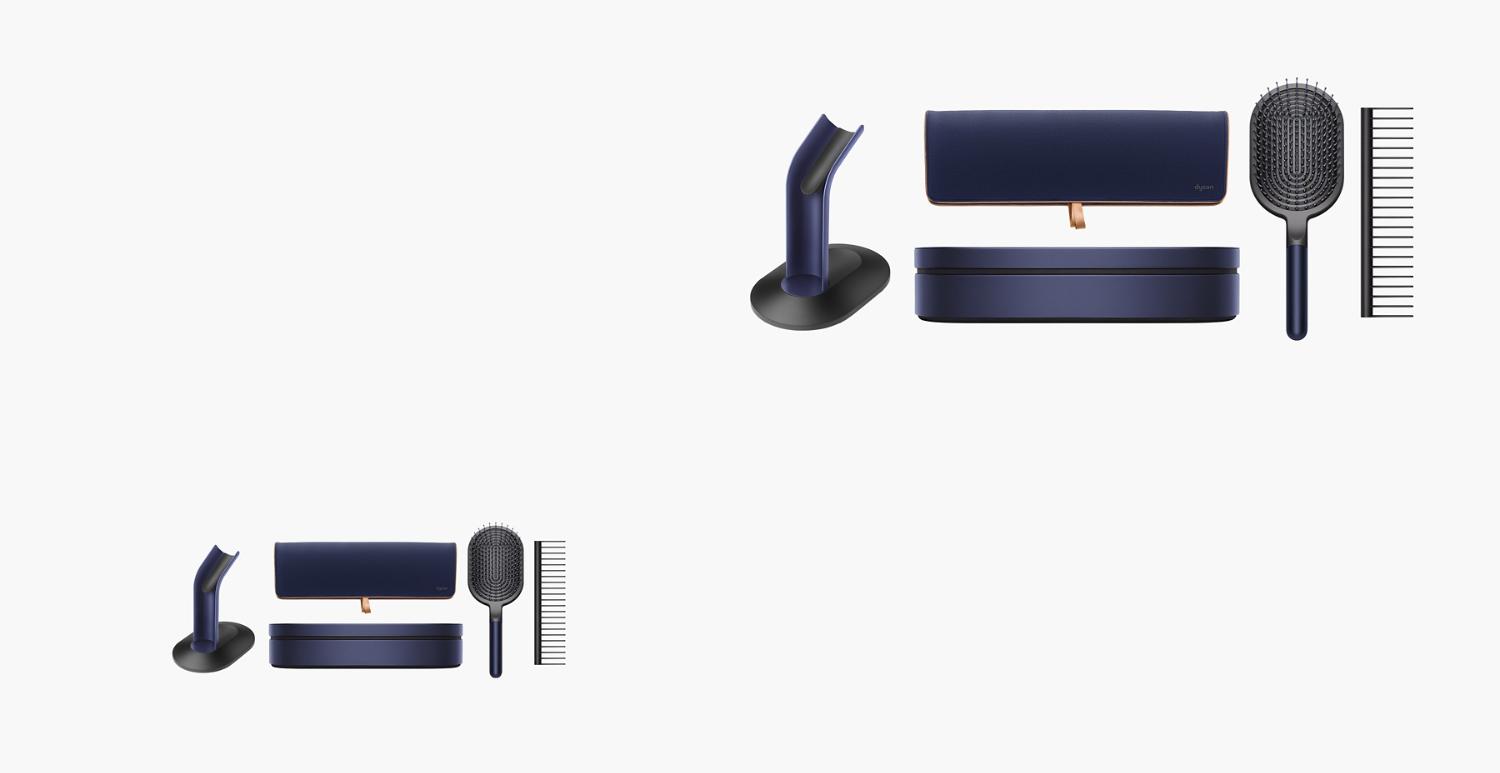 Accessories for your Dyson straighteners
Dyson Airstrait™ straightener accessories
Dyson Airstrait™ Presentation case

Part No. 972488-01

Protects and neatly stores your Dyson Airstraight™ straightener. Finished in Prussian blue, cushioned with soft fabric and with a removable lid that is also a non-slip mat for your straightener.

Dyson Airstrait™Travel wrap

Part No. 972487-01

Protects your Dyson Airstrait™ straightener on the go. Heat-resistant velvet edged in rich copper.

Dyson Airstrait™ Display stand

Part No. 972486-01

Neatly displays your Dyson Airstrait™ straightener.
Dyson Corrale accessories
Dyson-designed presentation case

Part No. 971368-02

Protects and neatly stores your Dyson Corrale™ straightener.

Dyson Corrale Travel Dock

Part No. 972147-02

Foldable, sleek stand stows in your travel bag for an easier charging solution. Neatly display your Corrale and charge between uses
Dyson-designed brushes and combs
Dyson-designed Paddle brush

Part No. 971062-03

Smooths your hair before styling, or during blow drying.

Detangling Comb

Part No. 965003-02

Glides easily through wet and dry hair – with minimal friction.
Get more from your Dyson with the MyDyson™ app▴
Styling masterclasses

Hairstyle inspiration and tips on perfecting your technique, from Dyson style experts.

Expert guides and content

Expert how-to guides, helping you master different styling attachments. For your hair type and style.

Priority owner access

Receive invites to exclusive events and be among the first to hear about the latest Dyson technology. 
▴The MyDysonTM app is only compatible with select Dyson products. For a list of compatible products, please click here.