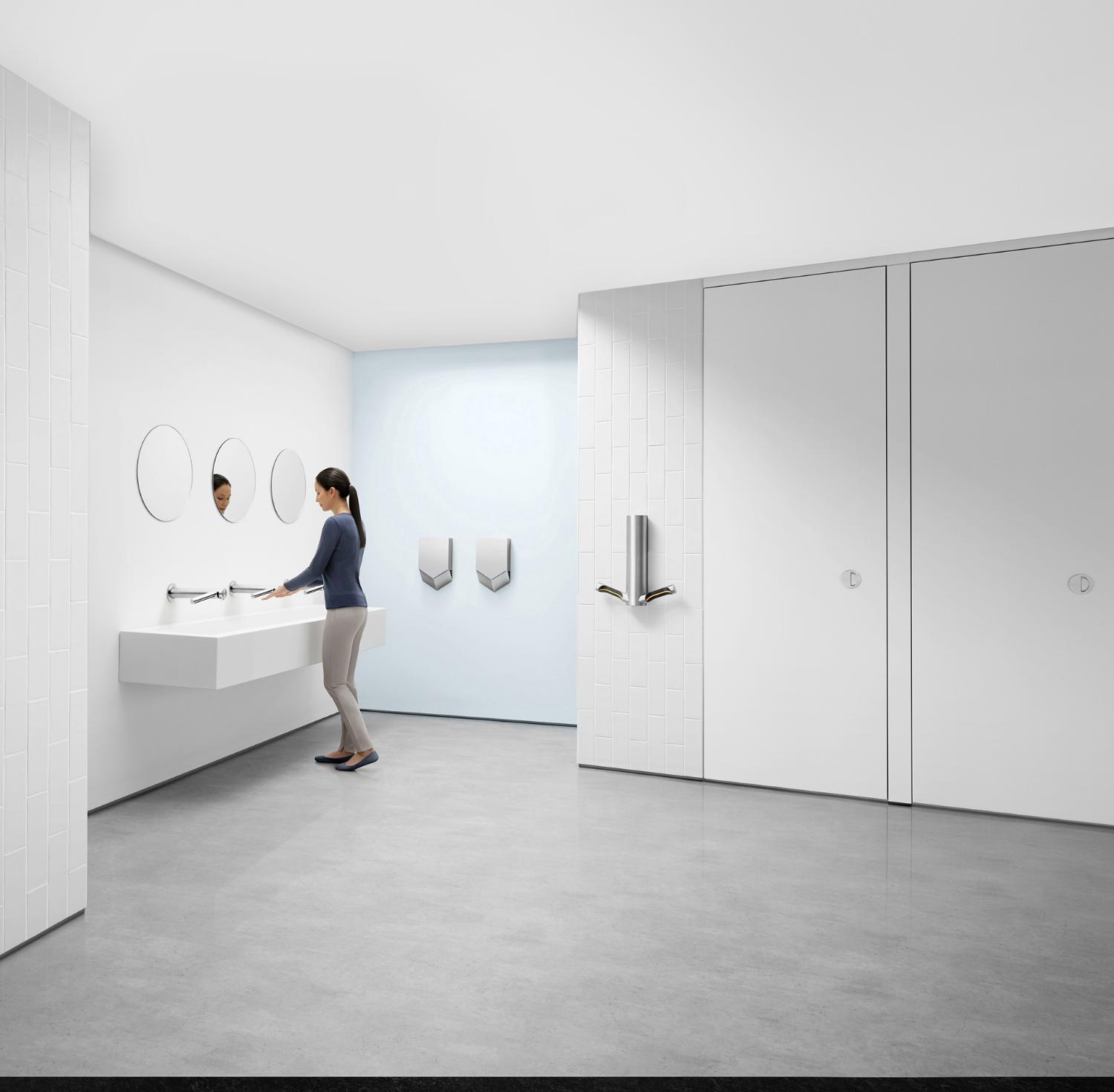 Fastest to dry hands hygienically with HEPA-filtered air⁺
Dyson Airblade™ hand dryers for business can help you save on costs, washroom space, CO₂ and mess.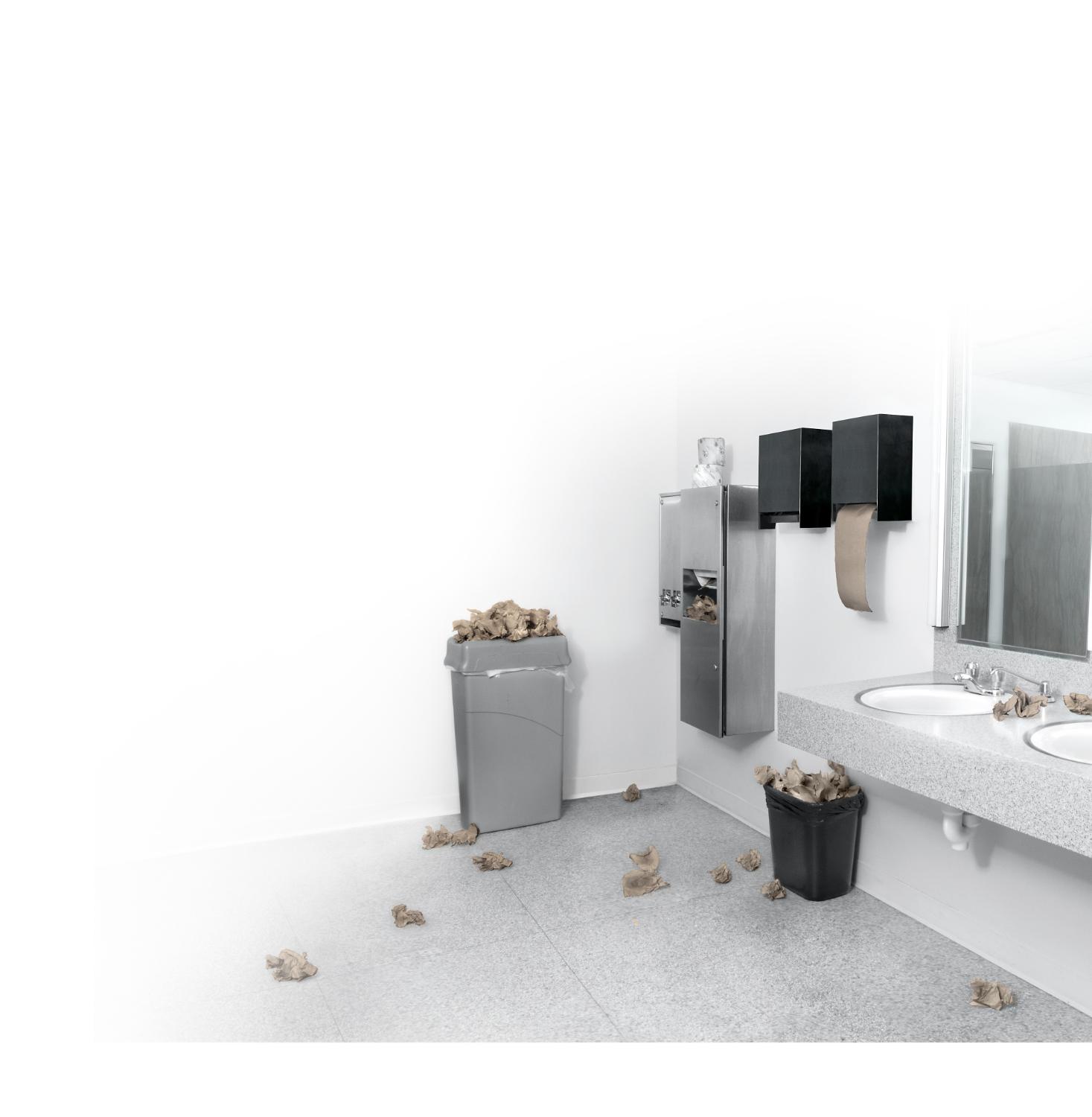 Dyson Airblade™ hand dryers for business cost up to 99% less to run than paper towels.* And create less mess.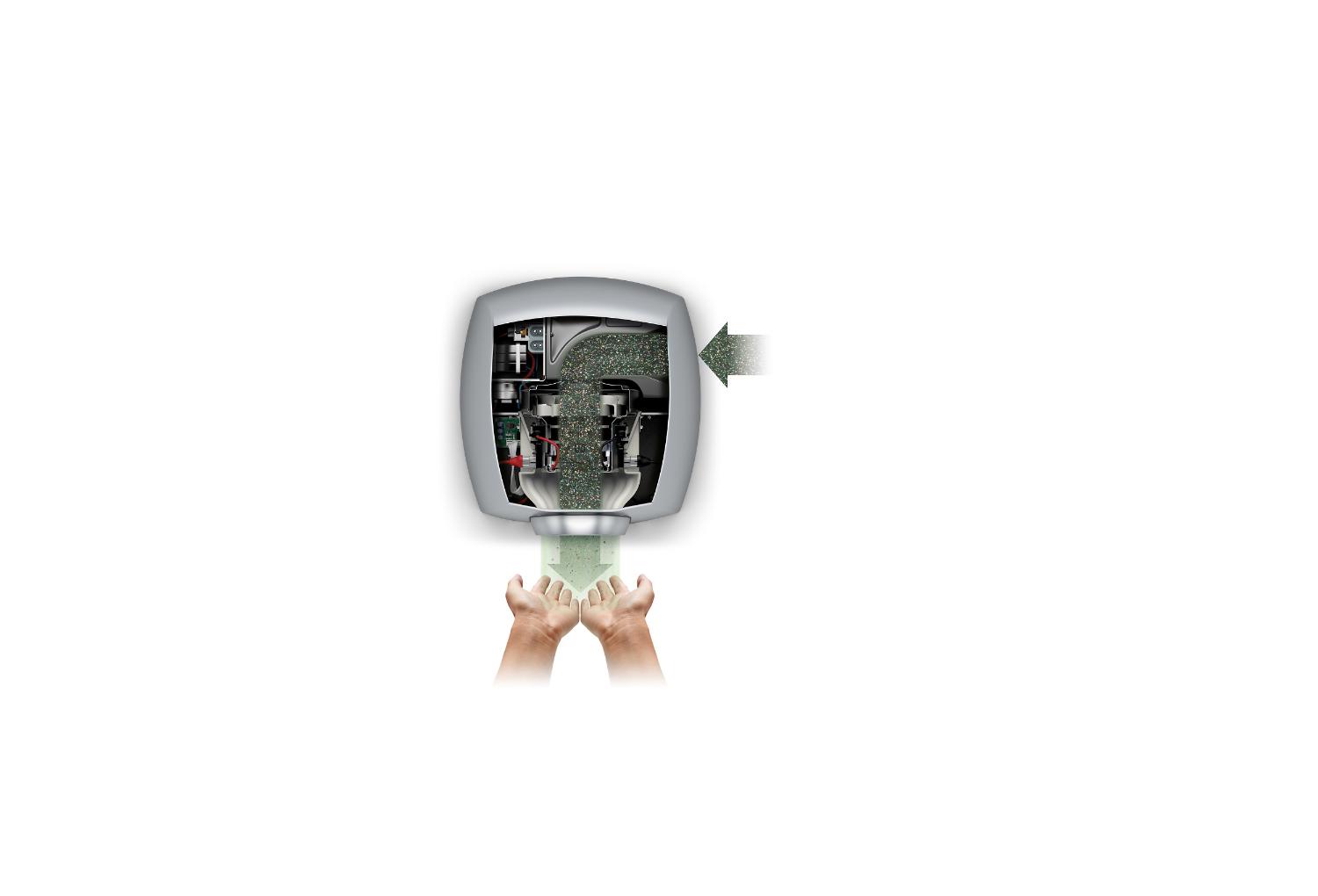 Forget slow, clunky, loud and unhygienic hand dryers that clog up your washrooms. And save up to 86% in running costs.*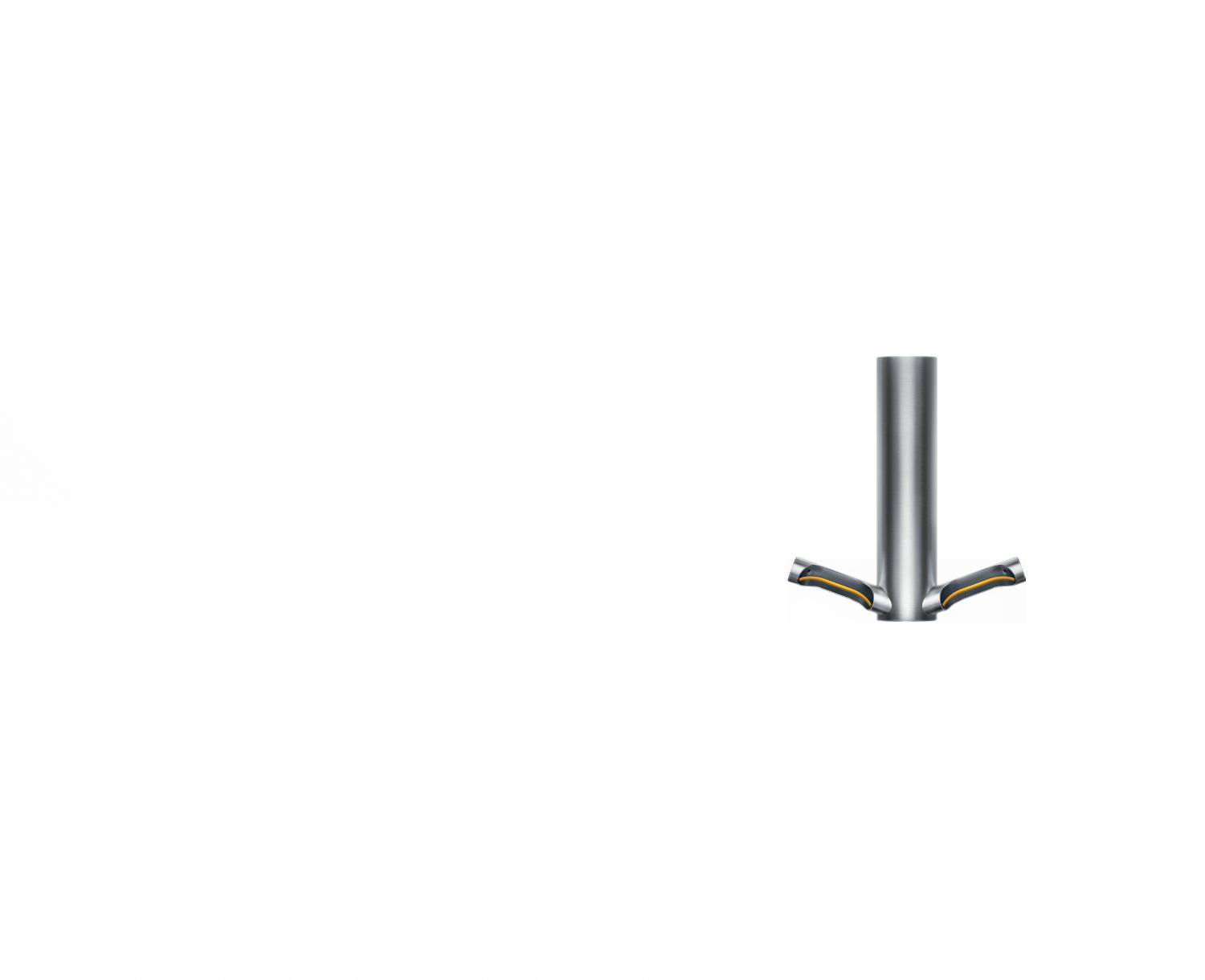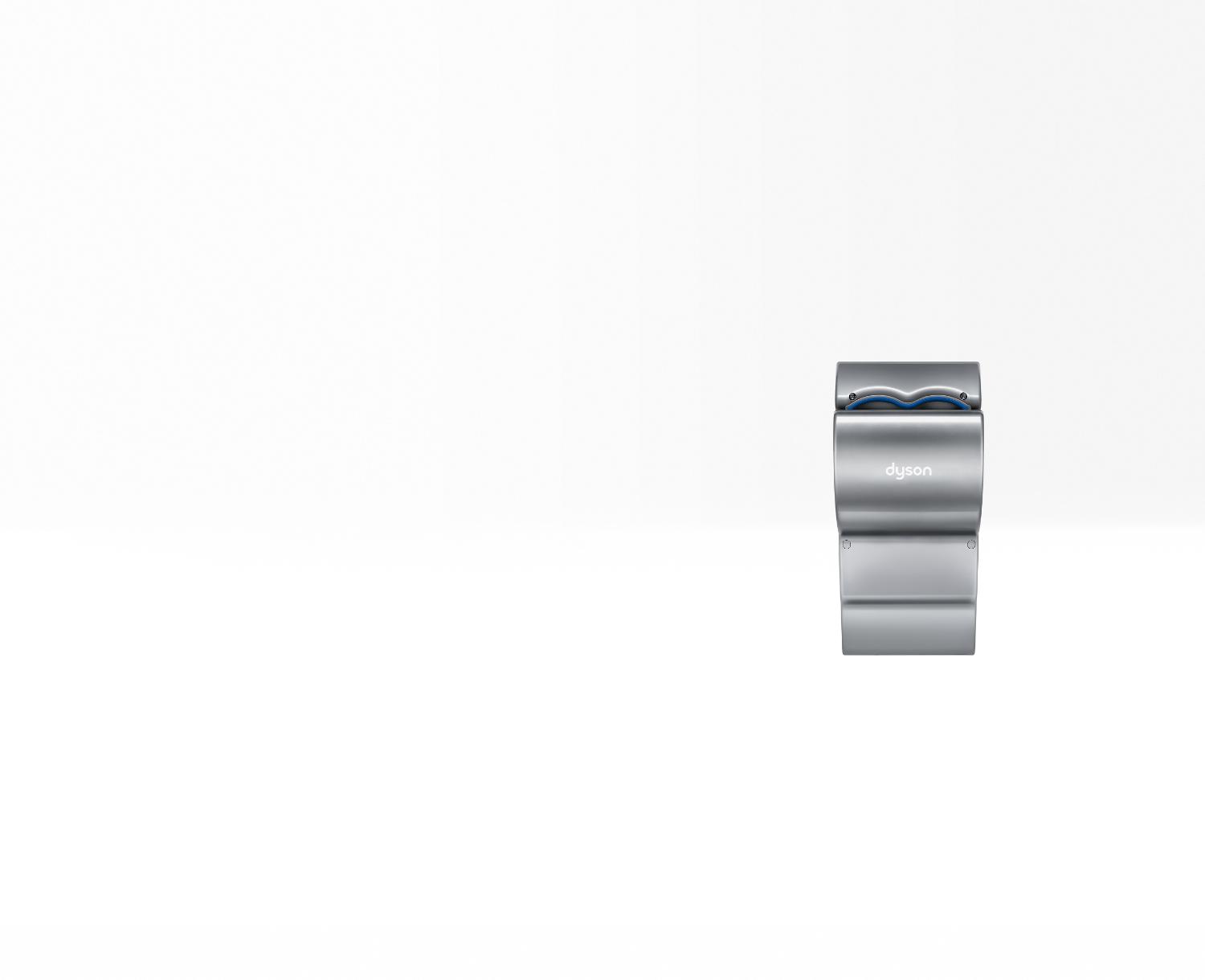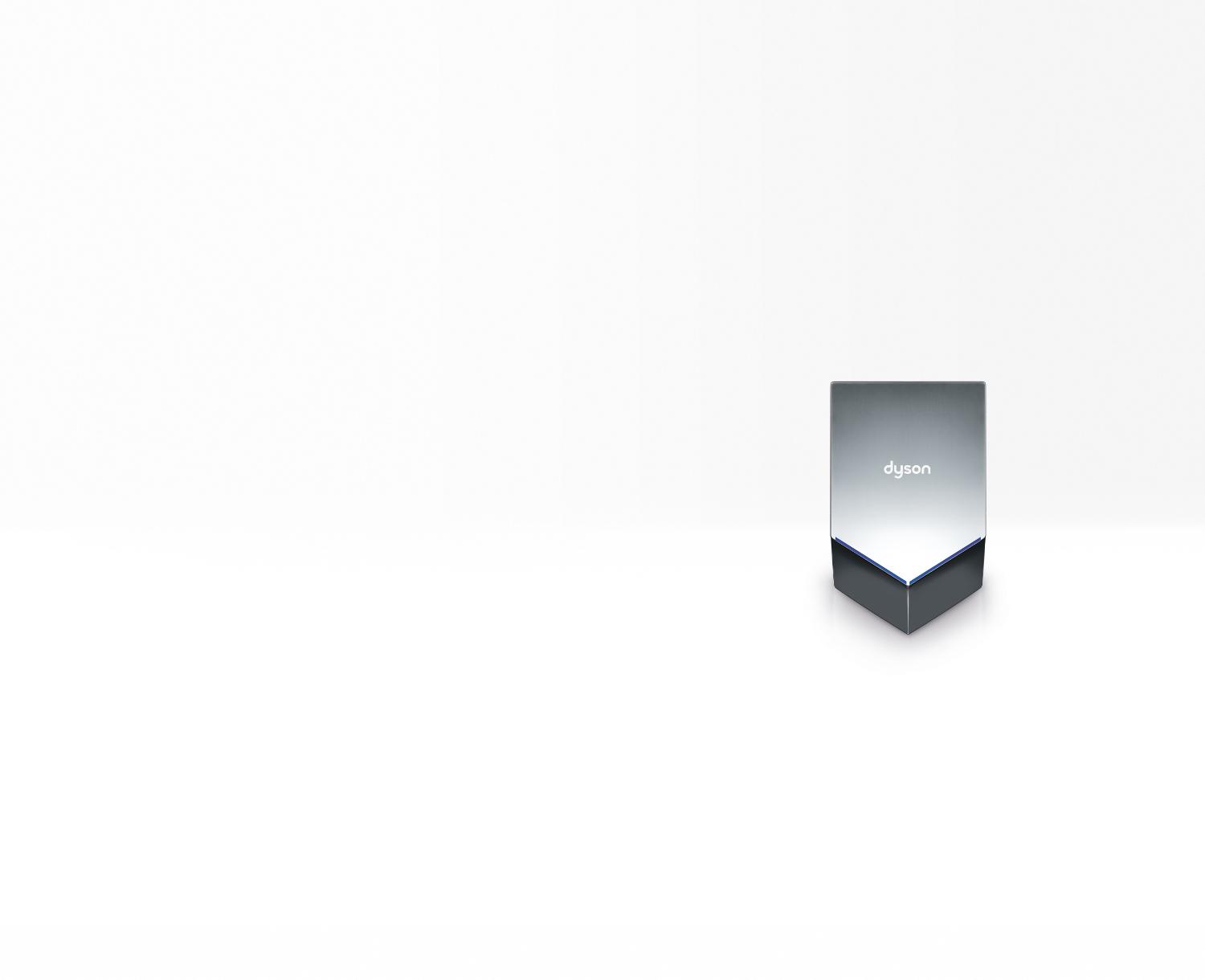 Explore technical information, and installation guides for specification.
*Average electricity price $0.1/kWh as of May 2019. For calculations visit www.dyson.com/calcs.
¹HEPA filter tested to IEST-RP-CC001.6, by an independent testing laboratory, under prescribed test conditions. Average loudness (measured in sones) compared to Dyson Airbladeᵀᴹ hand dryers.
²Dry time determined for Max mode using Dyson test method 769 based on NSF P335 to a measurement of 0.1g residual moisture.
**The environmental impact of electrical appliances and paper towels was measured by Carbon Trust. The calculations were produced using the software Footprint Expert Pro, based on product use over 5 years and using weighted averages of individual countries of use. Dry times for product were evaluated using DTM 769.