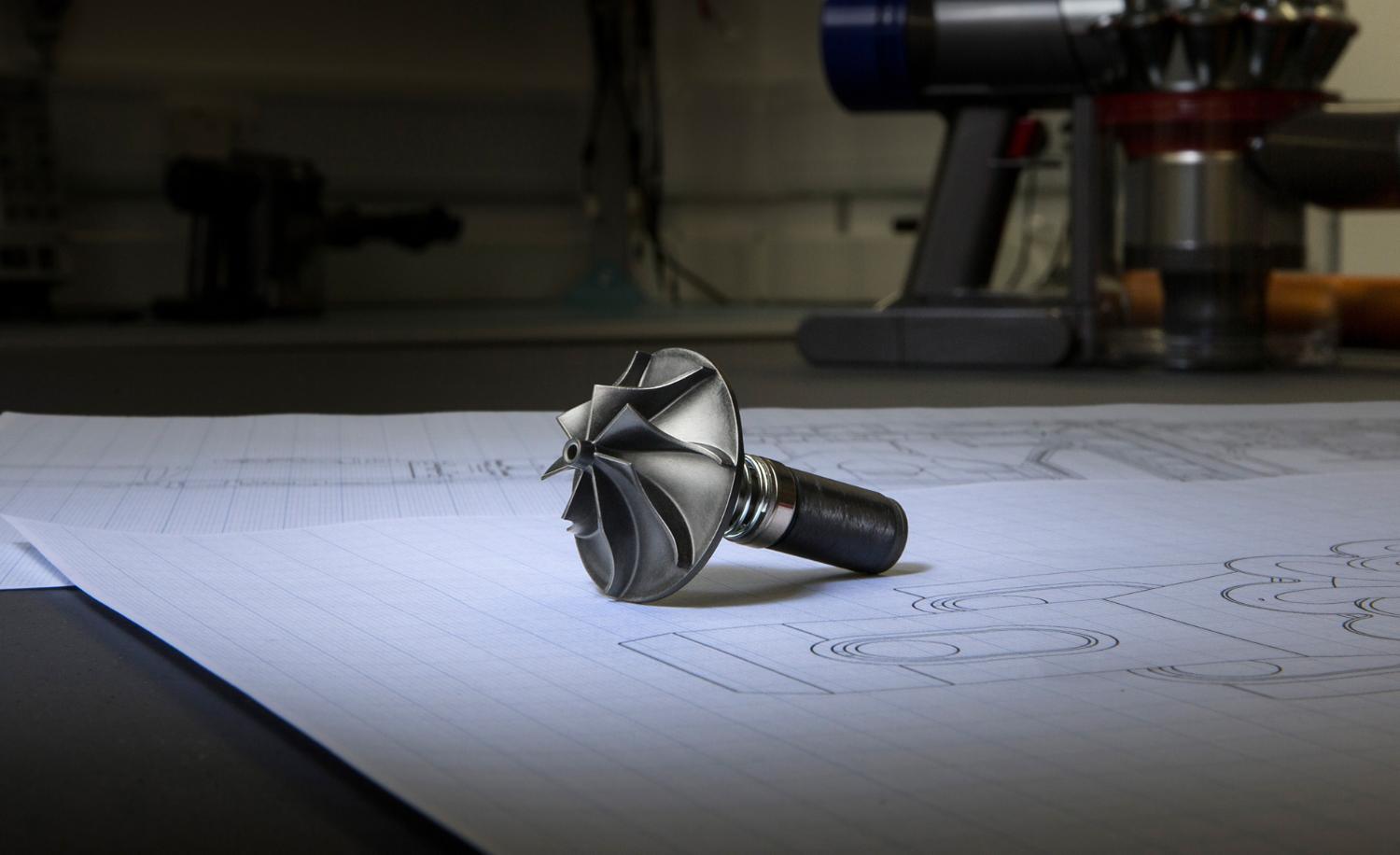 The engineering story
Power, un-leashed.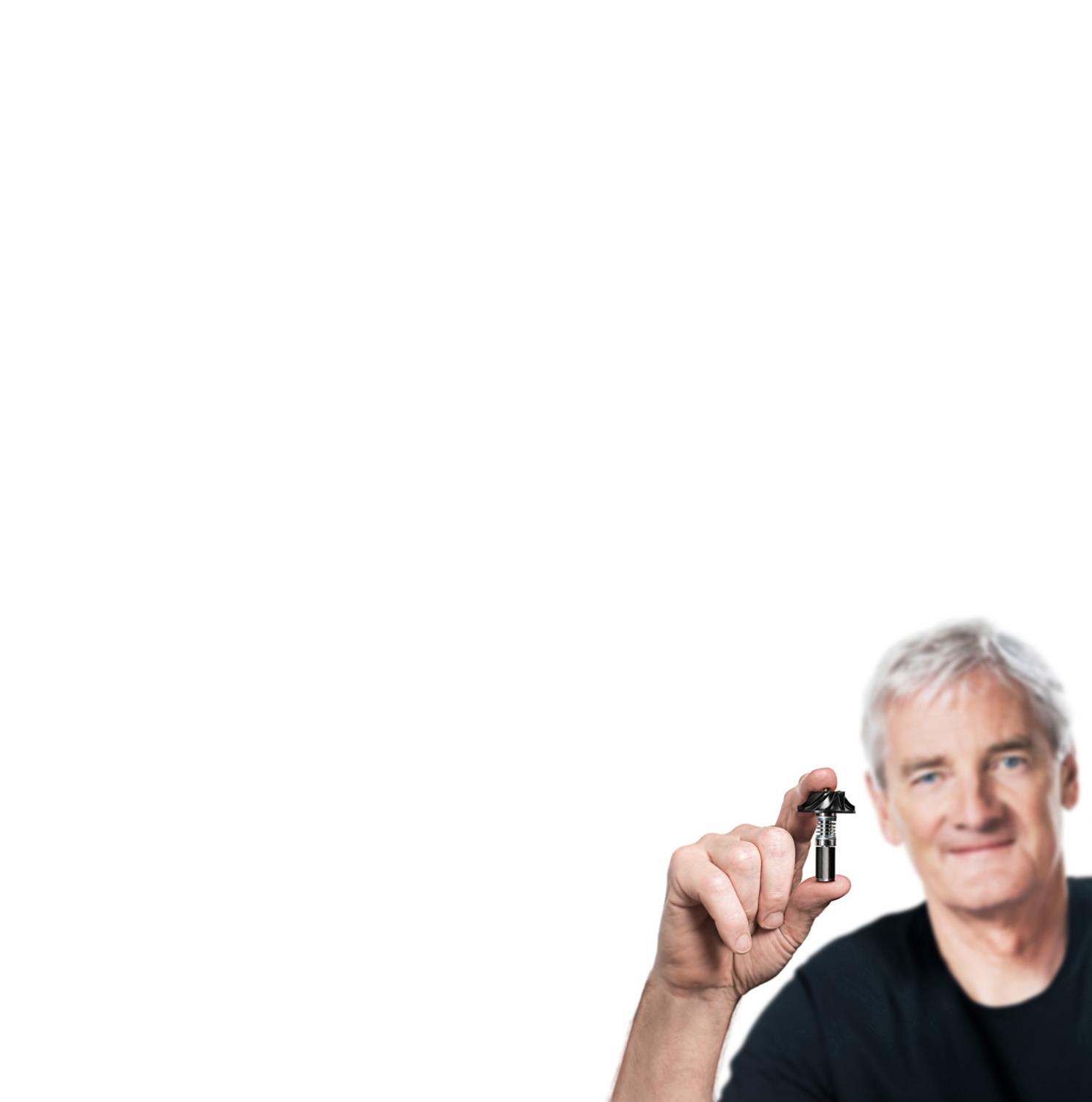 "No-one was designing the type of motor we needed. So we spent eight years developing our own. Without it, our cordless vacuums could not deliver such power."
James Dyson
Engineer
Opening the throttle.
In 1997, conventional motors were still using 160-year-old technology. So we started developing smaller, faster digital motors – by adding intelligent software to a motorcycle impeller.

Digital revolution.
By 2009, we'd created the 200W Dyson digital motor V2. Small and light, it spun at up to 78,000rpm, providing the power we needed for our first cordless stick vacuum.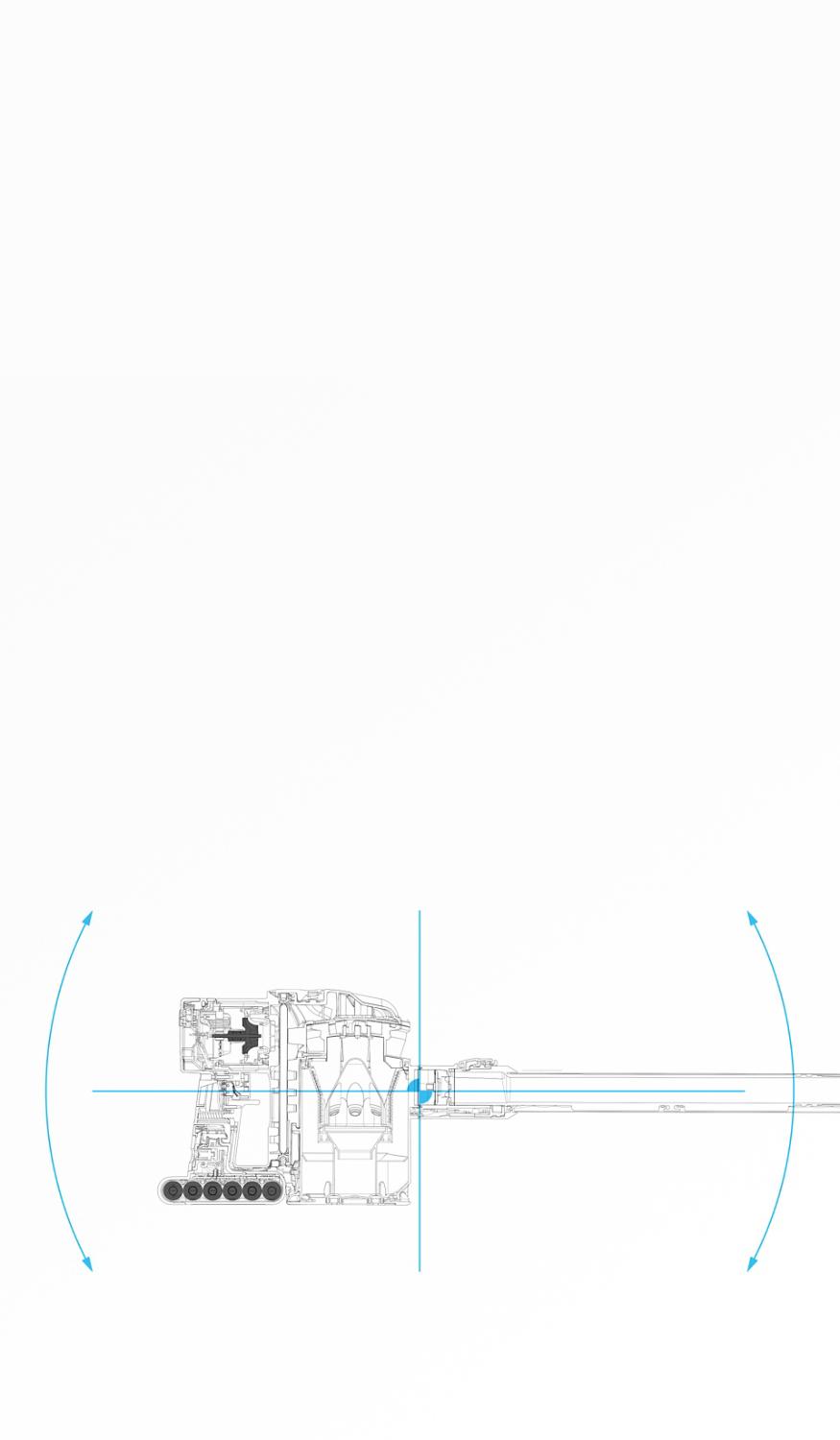 Ergonomic efficiency.
The Dyson Digital Slim™ vacuum launched in 2011. With the motor and the battery in the handle, it had the optimum center of gravity for floor-to-ceiling cleaning – and created a new kind of vacuum cleaner.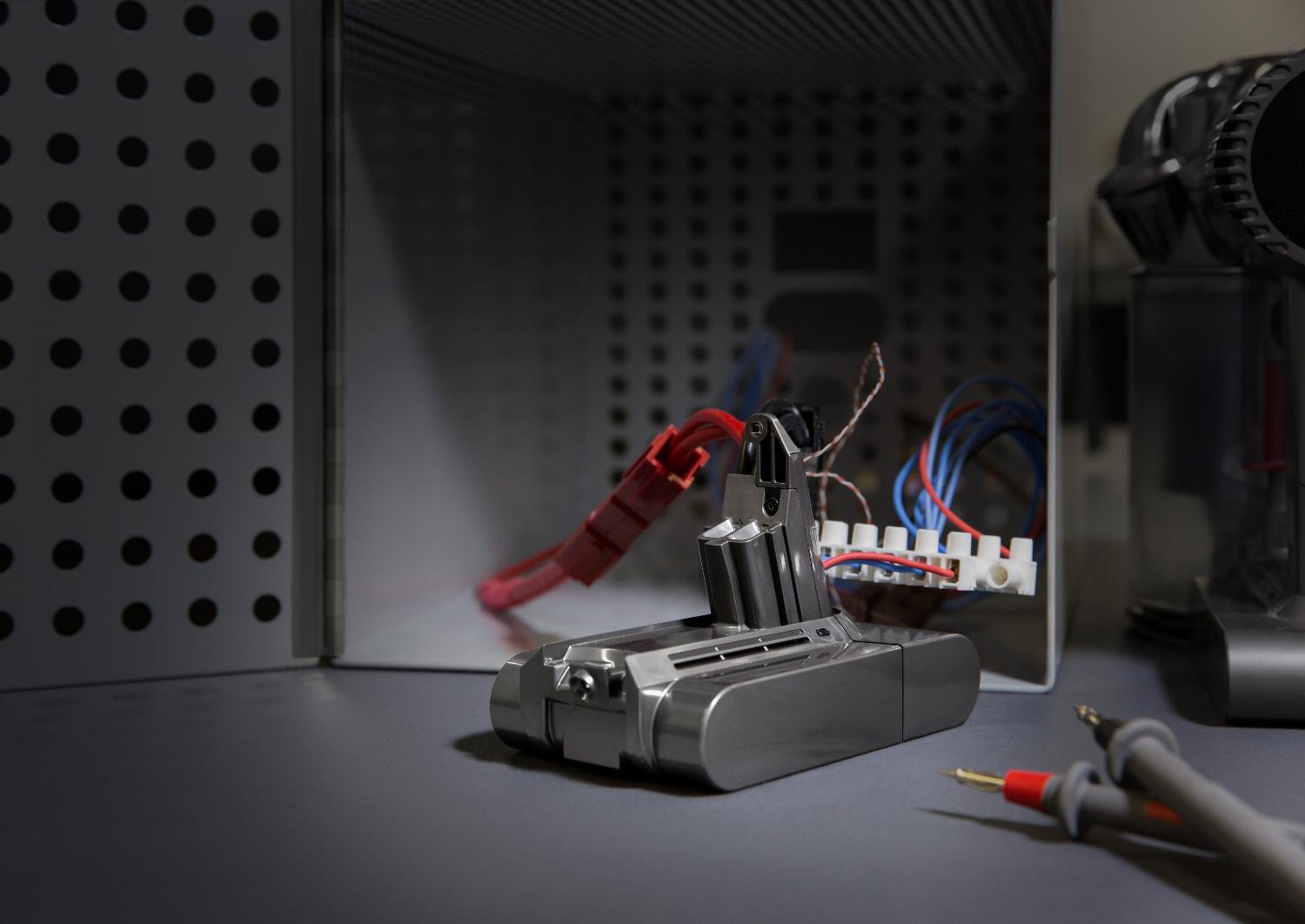 Powered up.
In 2014, our new motor powered the Dyson V6™ stick vacuum. With a redesigned nickel manganese cobalt battery, it had a run time of up to 20 minutes.*
*Actual runtime will vary based on power mode and/or attachments used.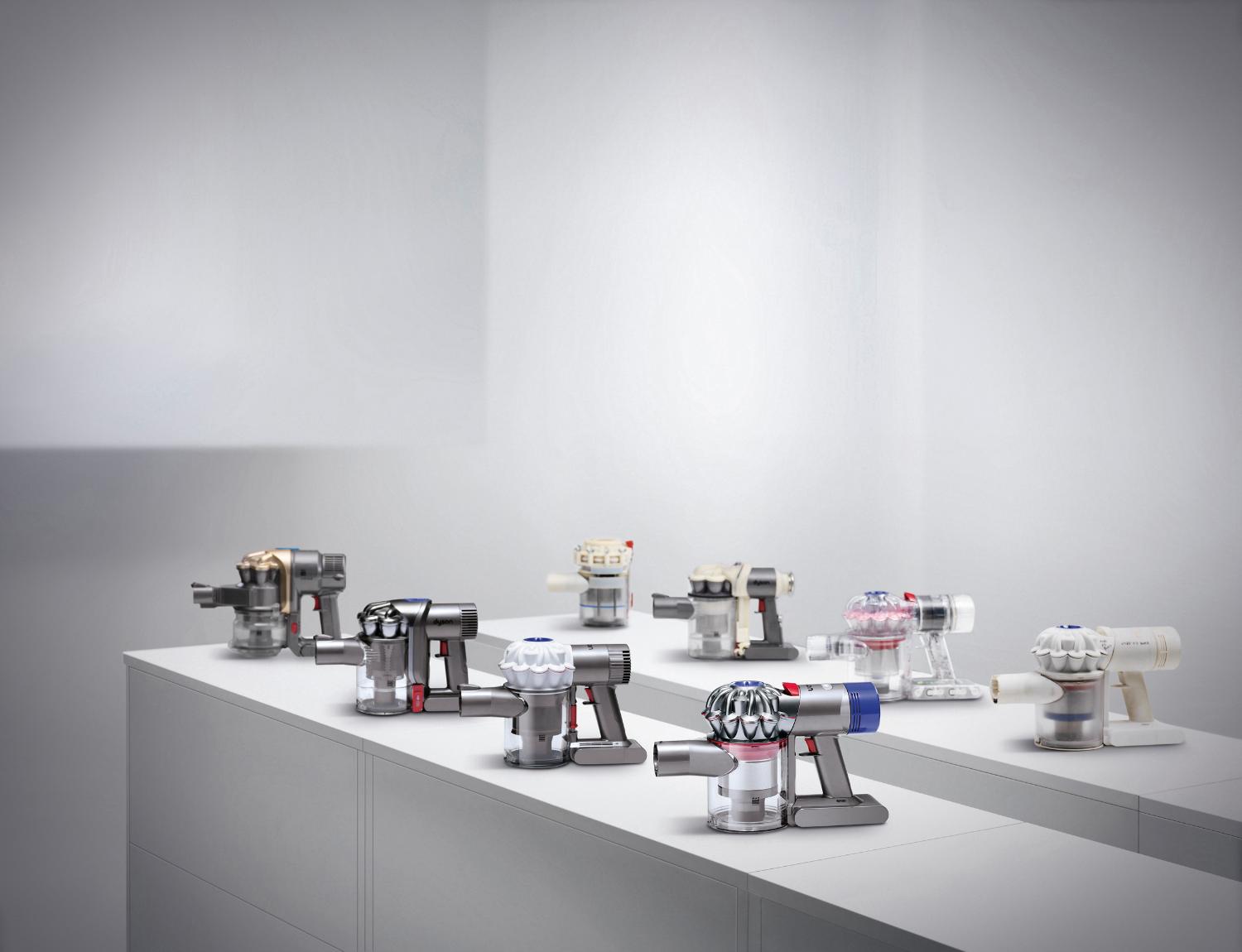 Fully refined.
But we didn't stop there. We doubled the run time of the Dyson V6™ vacuum with new battery technology, and cut noise by 50% with improved acoustics. And we designed the 425W Dyson digital motor V8 – our most powerful yet.
"Perhaps people would say we're non-compromising. That's Dyson throughout."
---
Matthew Childe
Global Head of Motor Development
Powerful suction.
By 2016, we were ready to bring all the new technologies together in one lightweight, versatile machine: a cordless vacuum cleaner with powerful suction. The Dyson V8™ cordless stick vacuum.

All Dyson V8™ vacuum cleaners have:
• Up to 40 minutes' run time in Powerful suction mode with non-motorized tool* (up to 30 minutes with motorized tool)
*Actual run time will vary based on power mode and/or attachments used.
• Powerful suction from the Dyson digital motor V8.
• Fully-sealed filtration system to trap 99.99% of particles as small as 0.3 microns.‡
• Hygienic bin emptying – no need to touch the dirt.
Dyson V8™ vacuums

Dyson V8™ vacuums

Dyson V8™ vacuums

Dyson V8™ vacuums
‡In boost mode. All other modes achieve at least 99.97% filtration.