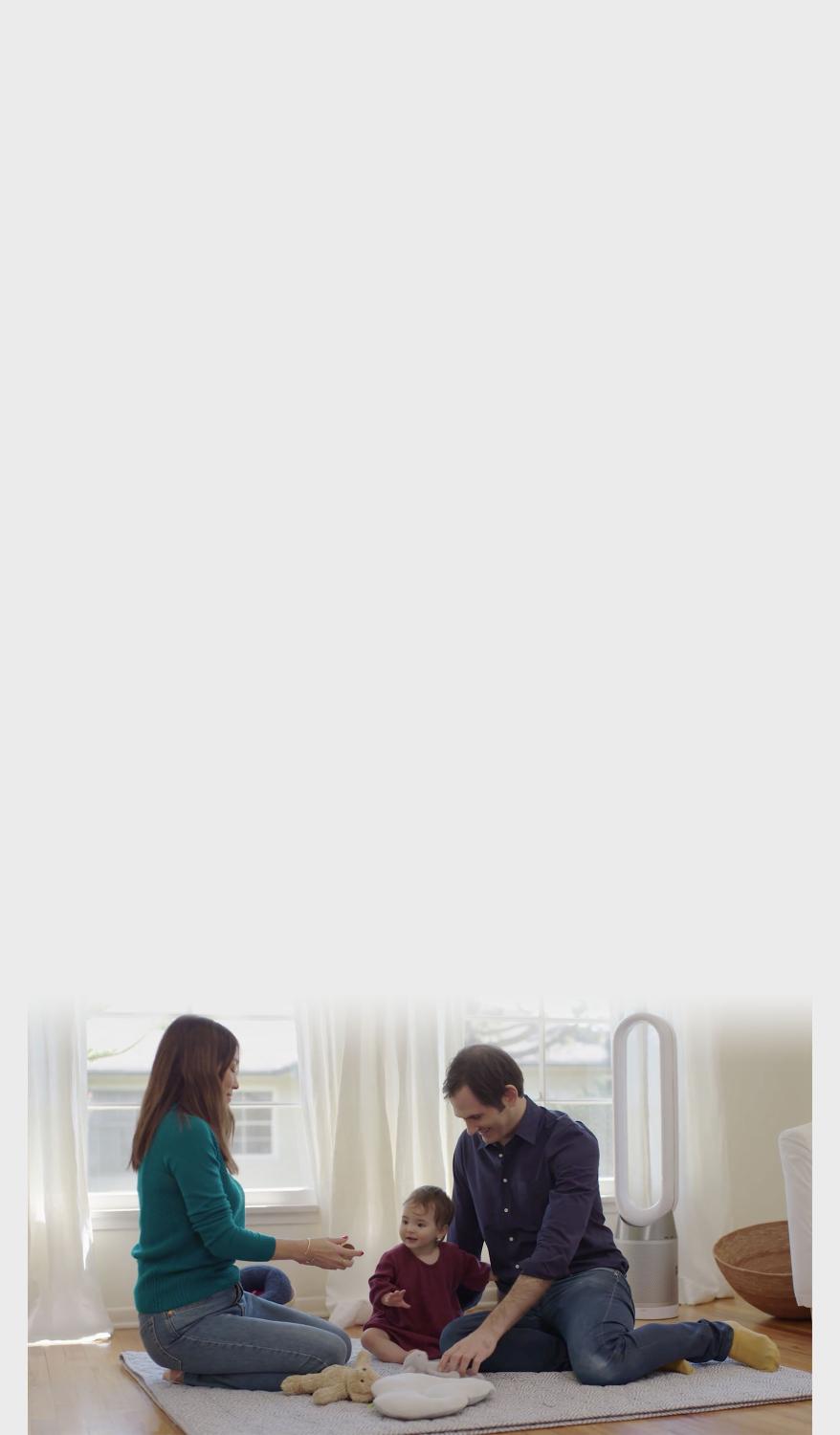 Air treatment put to the test
If you're not thinking about the quality of air in your home, you should be.
"It's reassuring to see it's bringing the levels down to good air quality in such a short space of time."
---
According to the US EPA, Indoor air pollution is a top 5 environmental health risk.
30% of people with allergies have an allergic reaction to cats and dogs.
Children breathe 50% more air per pound of body weight than adults.
Senses and captures pollutants. Projects purified air.
If you're not thinking about the quality of air in your home, you should be.
Your gas stove releases nitrogen dioxide into your home.
Renovation doesn't only produce dust. New paints, flooring and furniture can emit formaldehyde.
According to the US EPA, the air inside your home can be up to 5x more polluted than the air outside.
50 million Americans suffer from airborne allergies.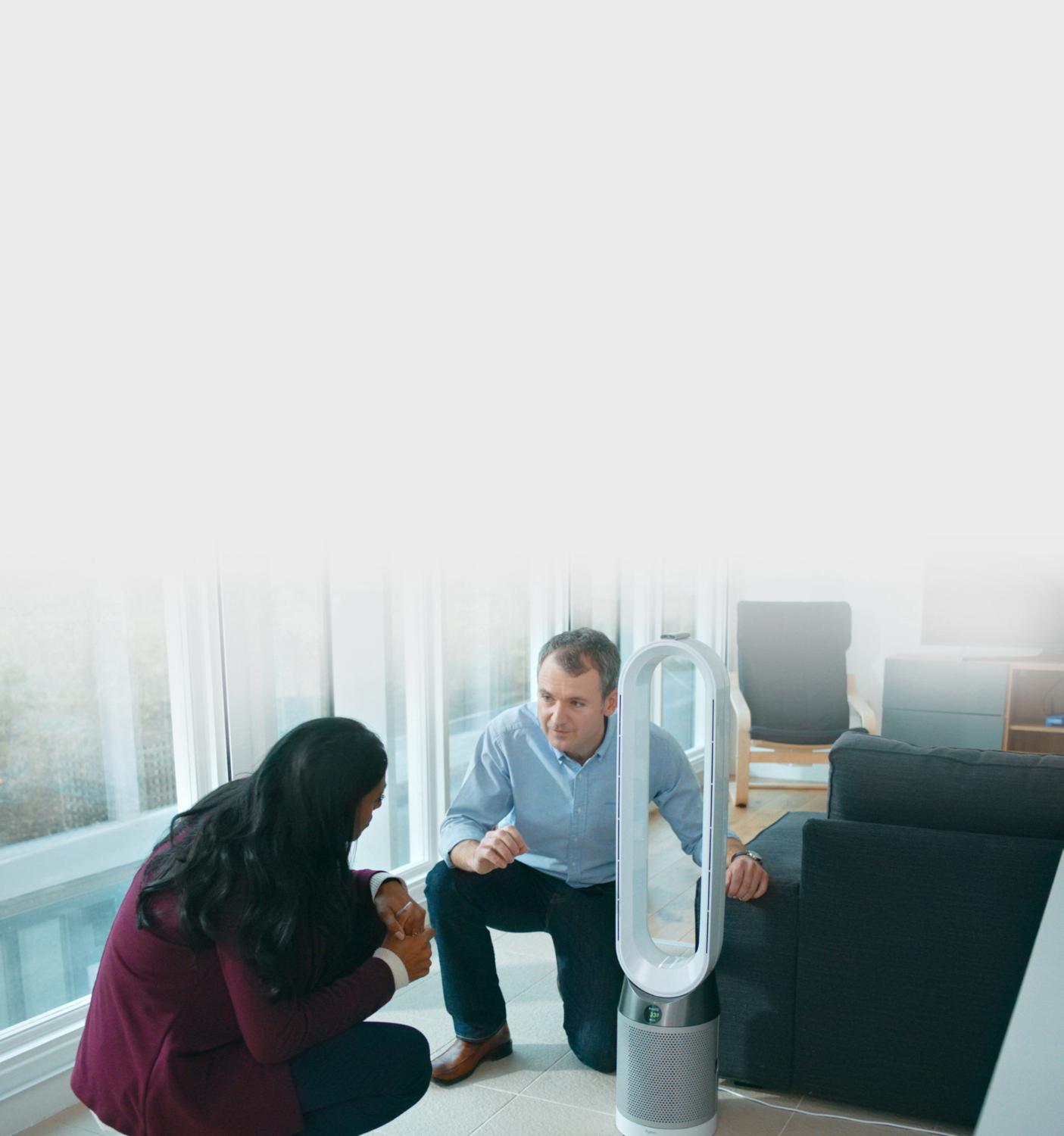 Discover what Dyson is doing to combat indoor air pollution.
With reporter Dr. Shini Somara.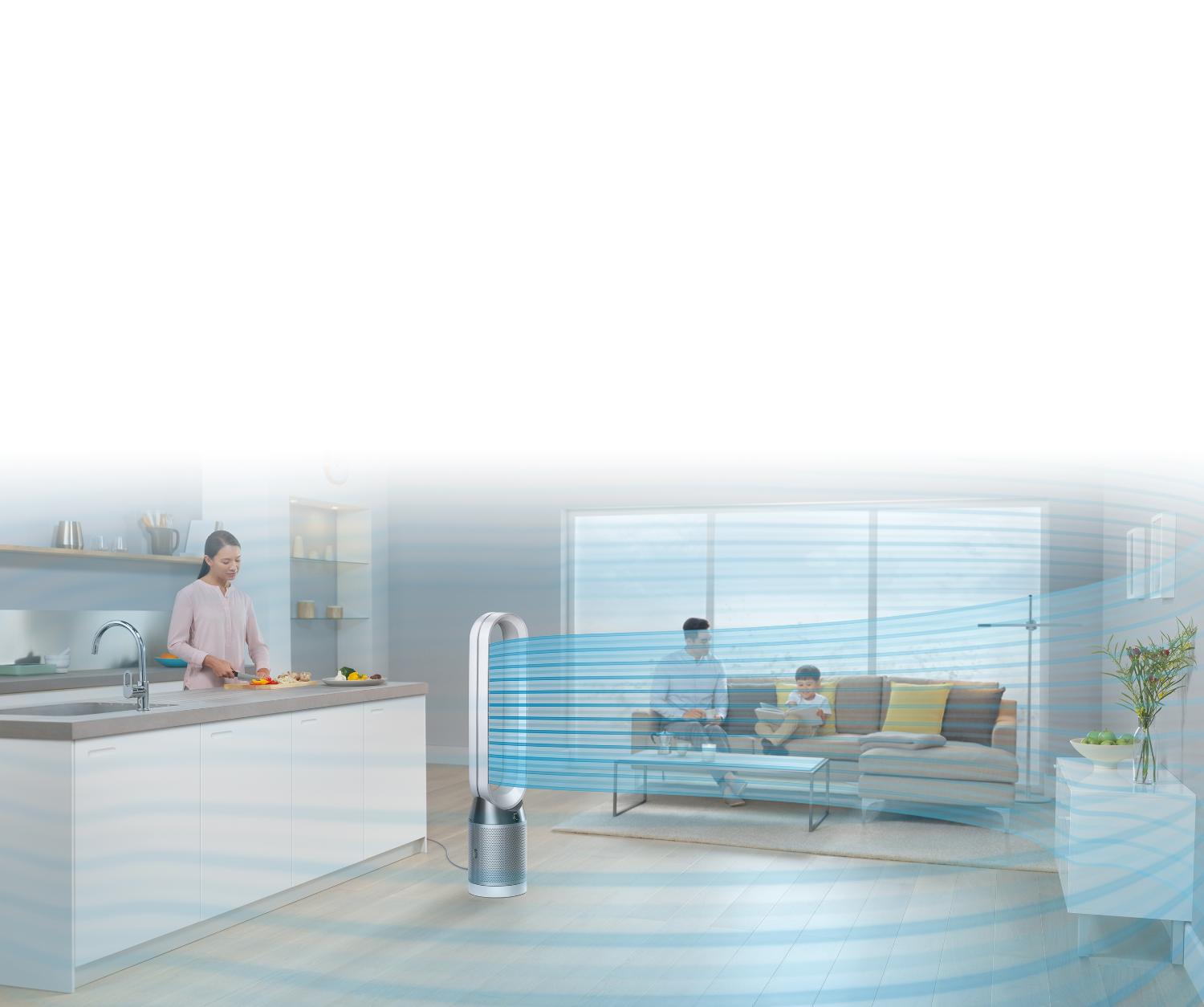 Senses and captures pollution, then projects purified air throughout your whole room.¹
The Dyson purifying fan senses, captures and projects.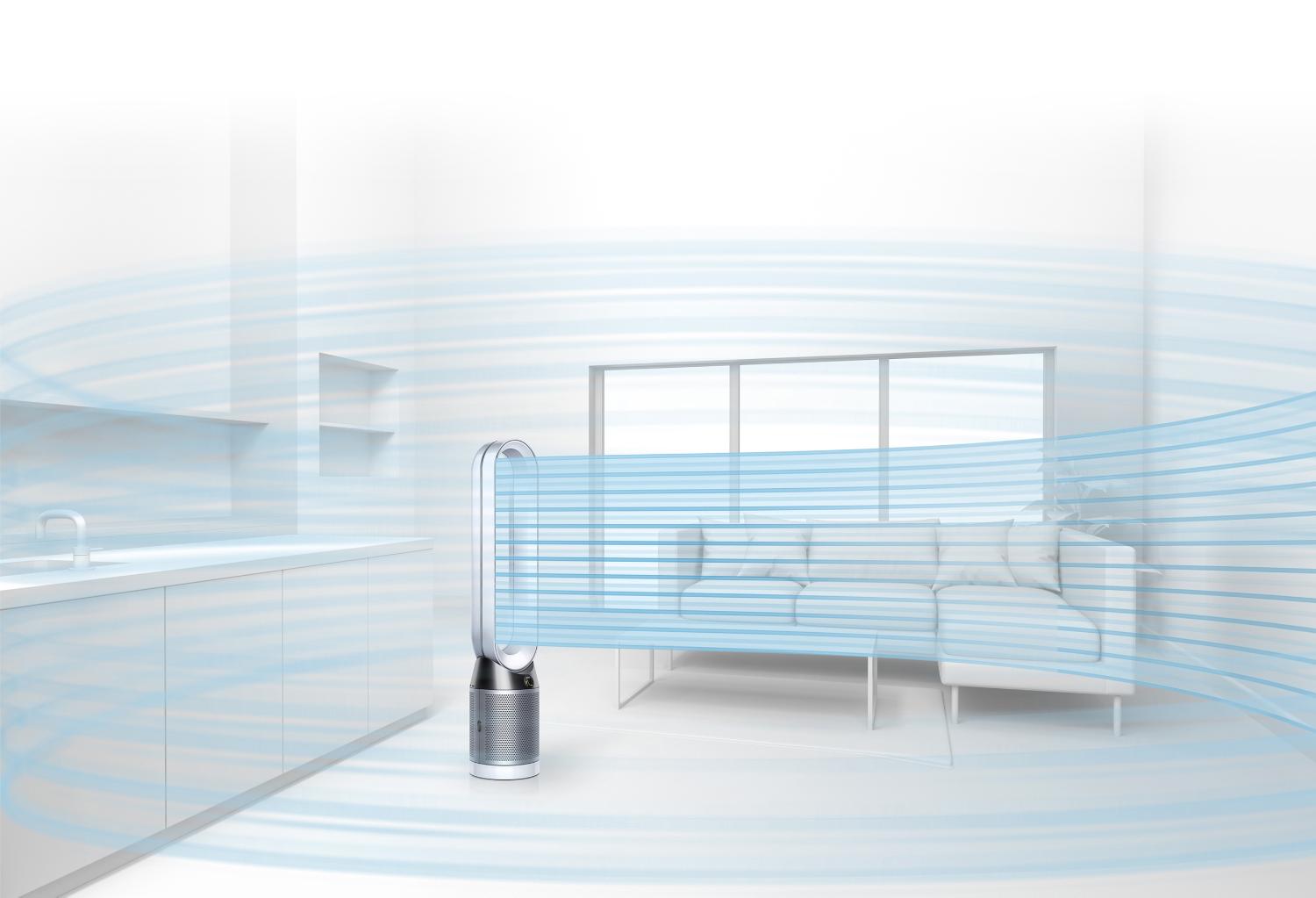 Projects purified air around the whole room using Air Multiplier™ technology. Mixes and circulates the air, to reach every corner of the room.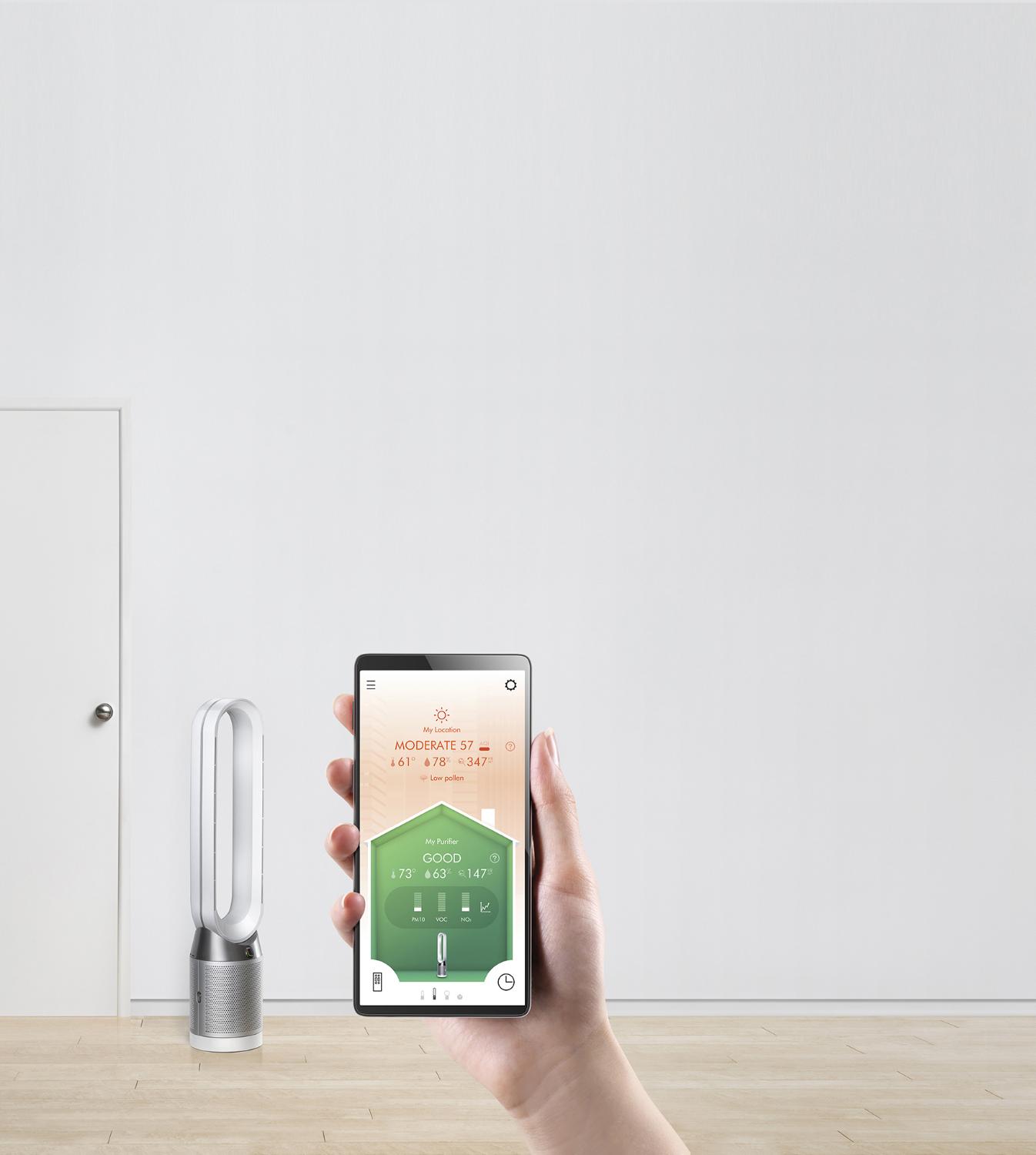 Intelligently control and monitor your air quality, with the Dyson Link app.
Control your Dyson Pure Cool™ purifying fan and quickly monitor air quality indoors and out – direct from your device. Schedule, remotely control and personalize your machine.³
¹Tested to Dyson internal method TM-003711 in a 290ft² room and DTM801.
³Standard data and messaging rates may apply. Requires Wi-Fi and app-enabled device. Requires iOS version 10 or above, or Android version 5 or above. Your mobile device must have Bluetooth 4.0 support.