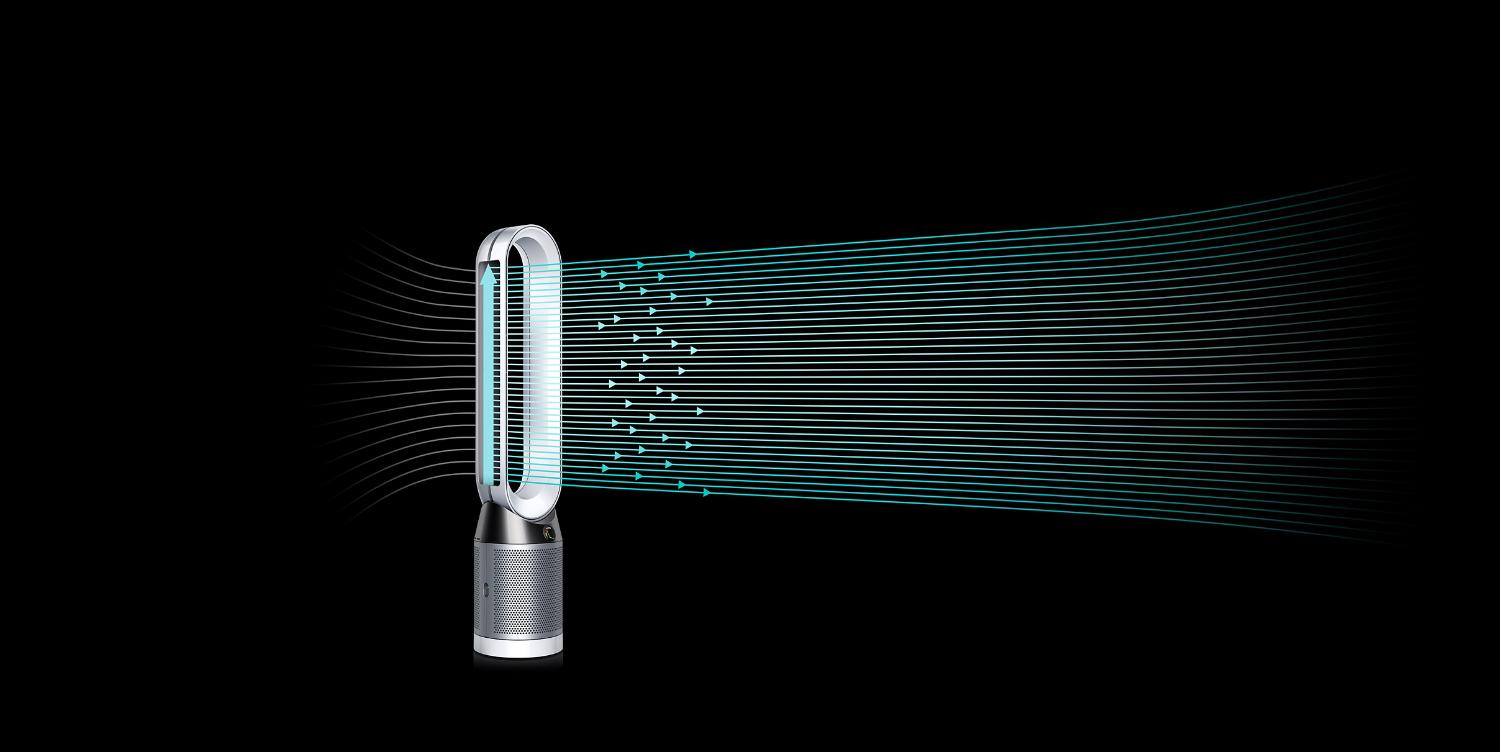 Technology
Filter technology.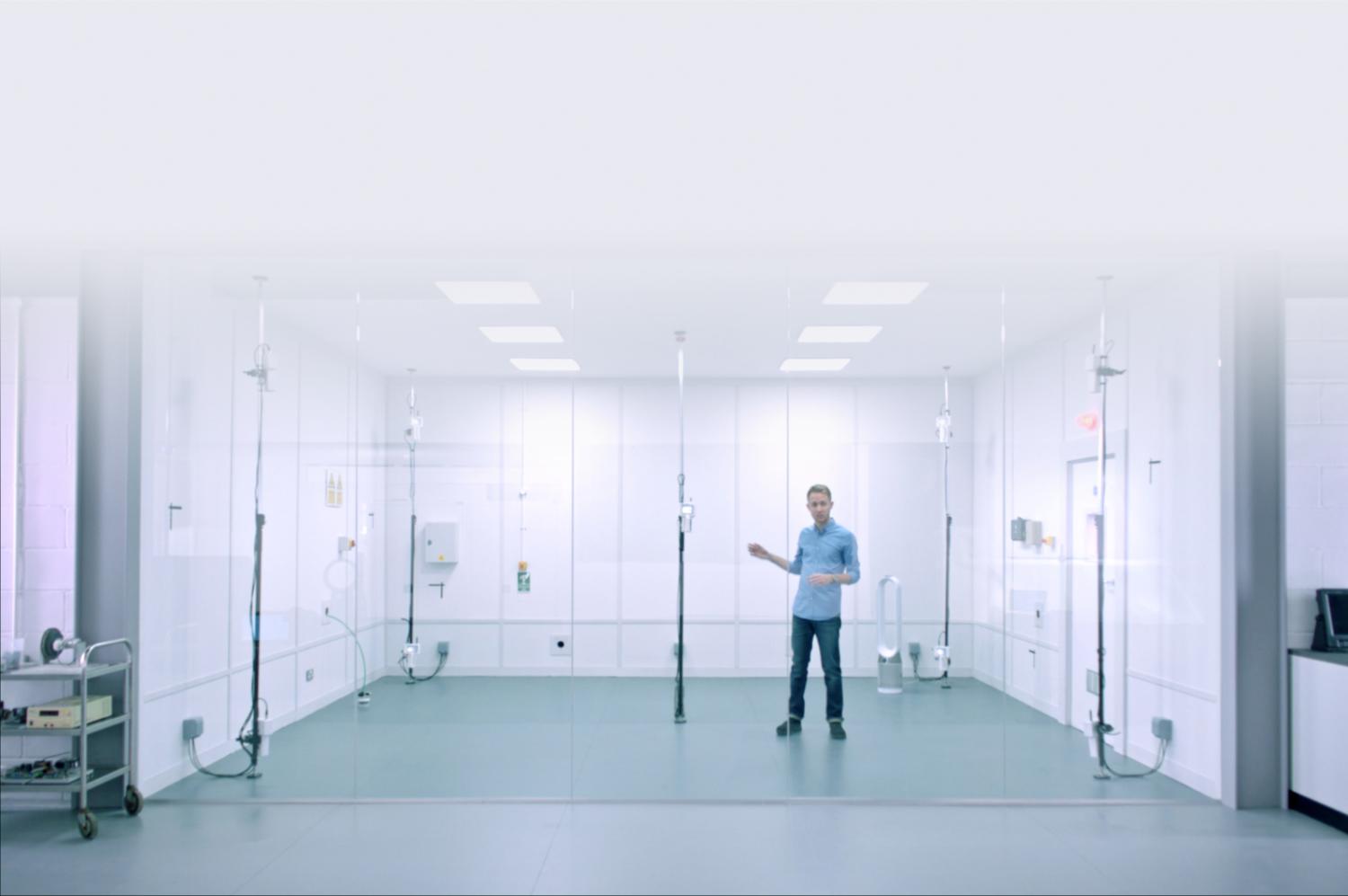 Solving the problem of whole room purification.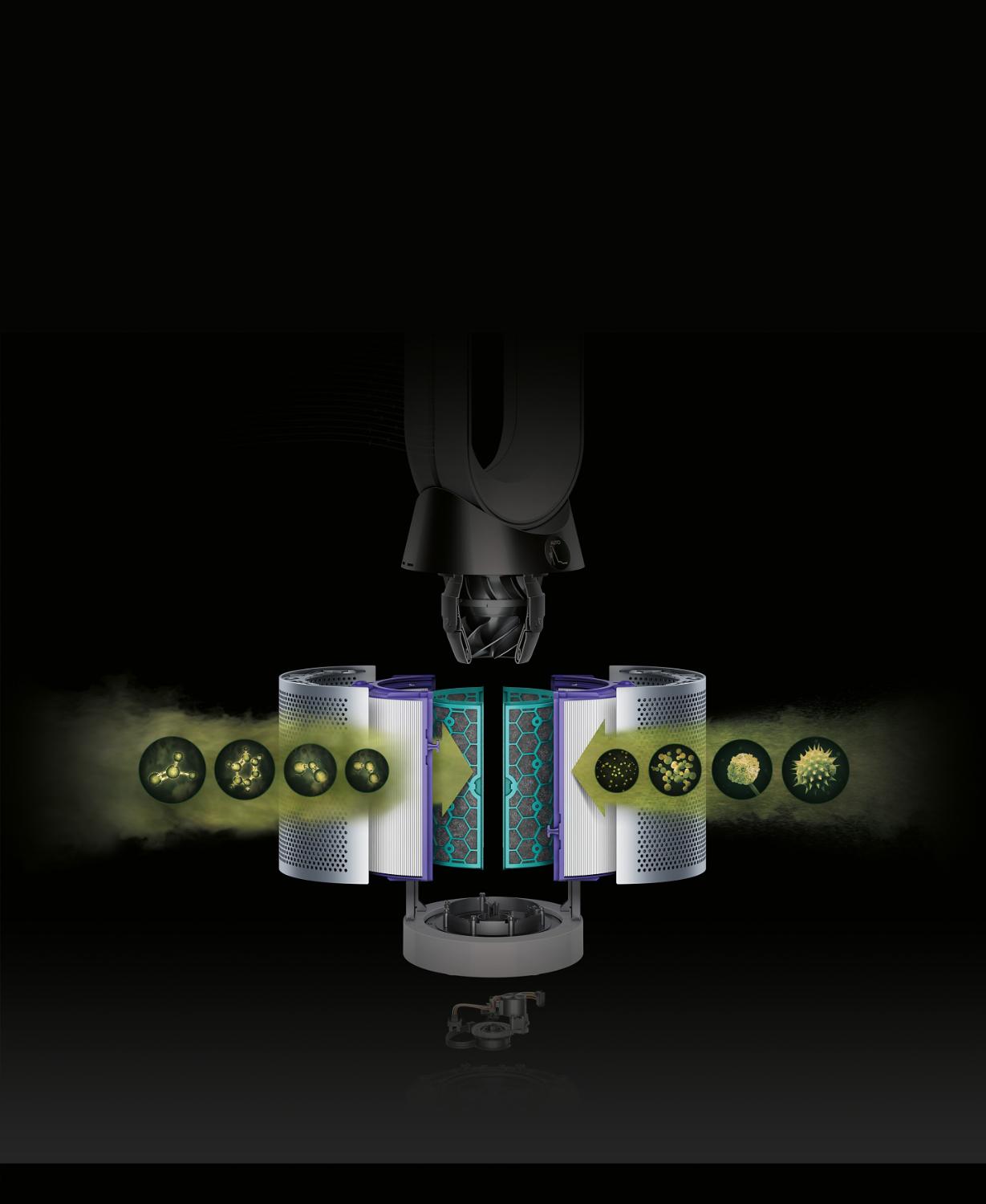 360° sealed filtration – removes gases and particulates.
The fully-sealed filter system combines an activated Carbon filter to remove gases, and a Glass HEPA filter that captures 99.97% of microscopic allergens and pollutants as small as 0.3 microns.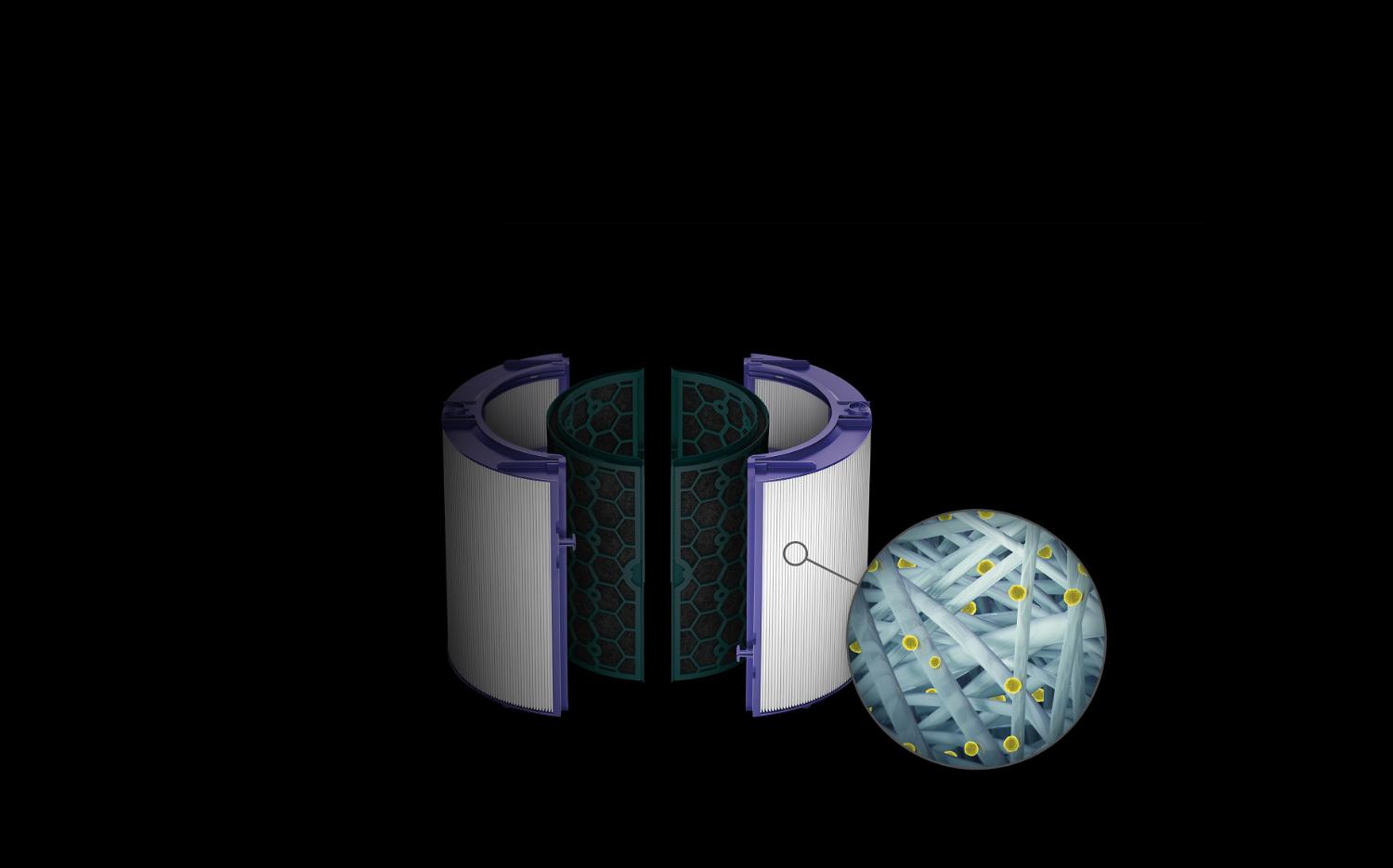 Glass HEPA filter.
29 feet of borosilicate microfibers, pleated over 238 times, to capture 99.97% of particles as small as 0.3 microns.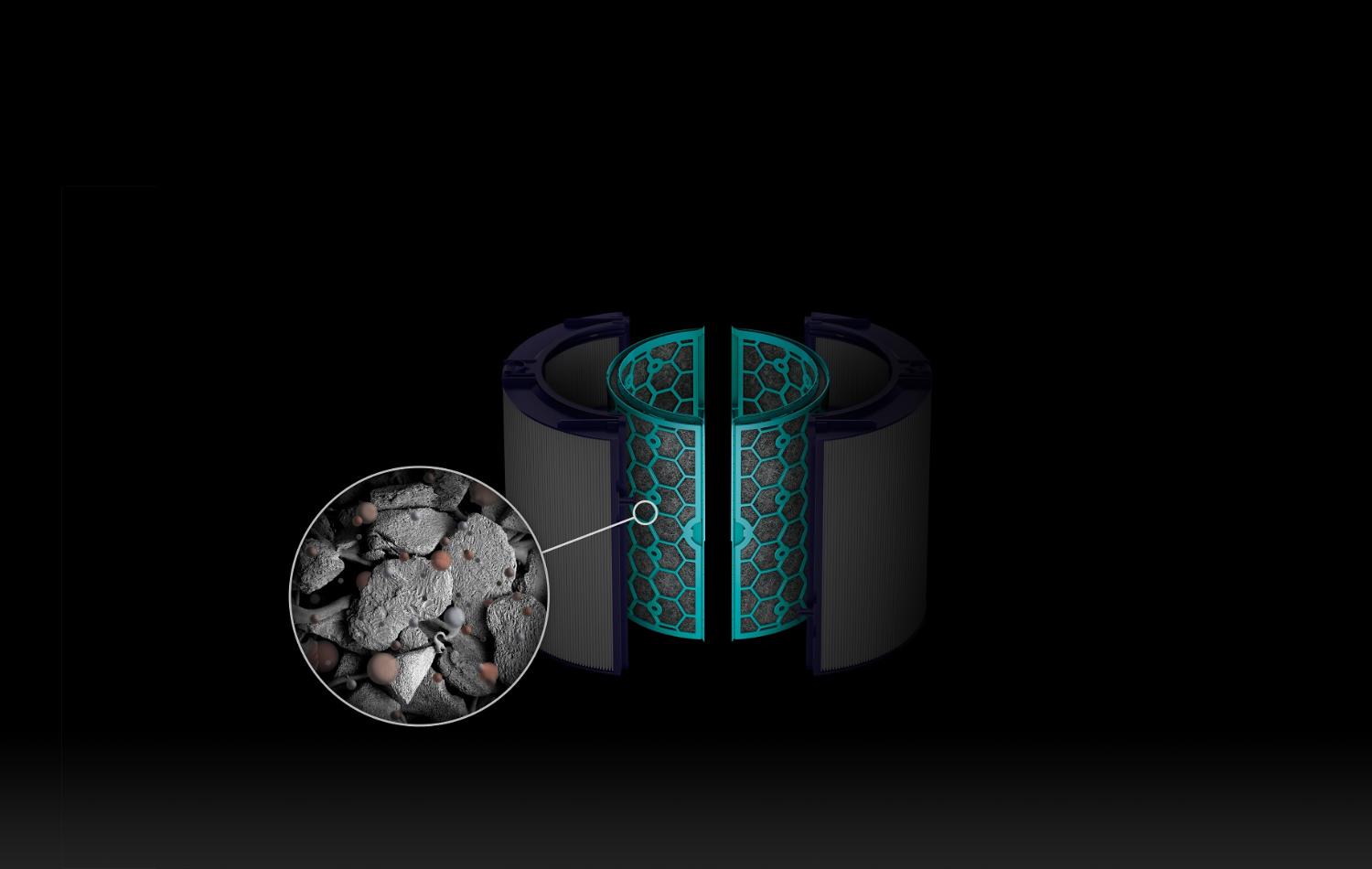 Activated Carbon filter.
Tris-impregnated carbon granules capture gases such as formaldehyde, benzene and nitrogen dioxide.
Potentially harmful, particles and gases can be found throughout the home, these include…
PM 10

Pollen and allergens
from plants and flowers

PM 0.3

Ultrafine particles
and viruses

Formaldehyde

Carpets, rugs
and flooring


Odors

Household fumes
and cooking


Benzene and VOCs

Cleaning products
and scented candles


Nitrogen Dioxide

Gas stoves and
car exhausts

Using a unique algorithm, the Dyson Pure Cool™ purifying fan processes the input from three sensors to continually monitor the room air quality.
It uses this information to activate the machine and keep room pollution levels low.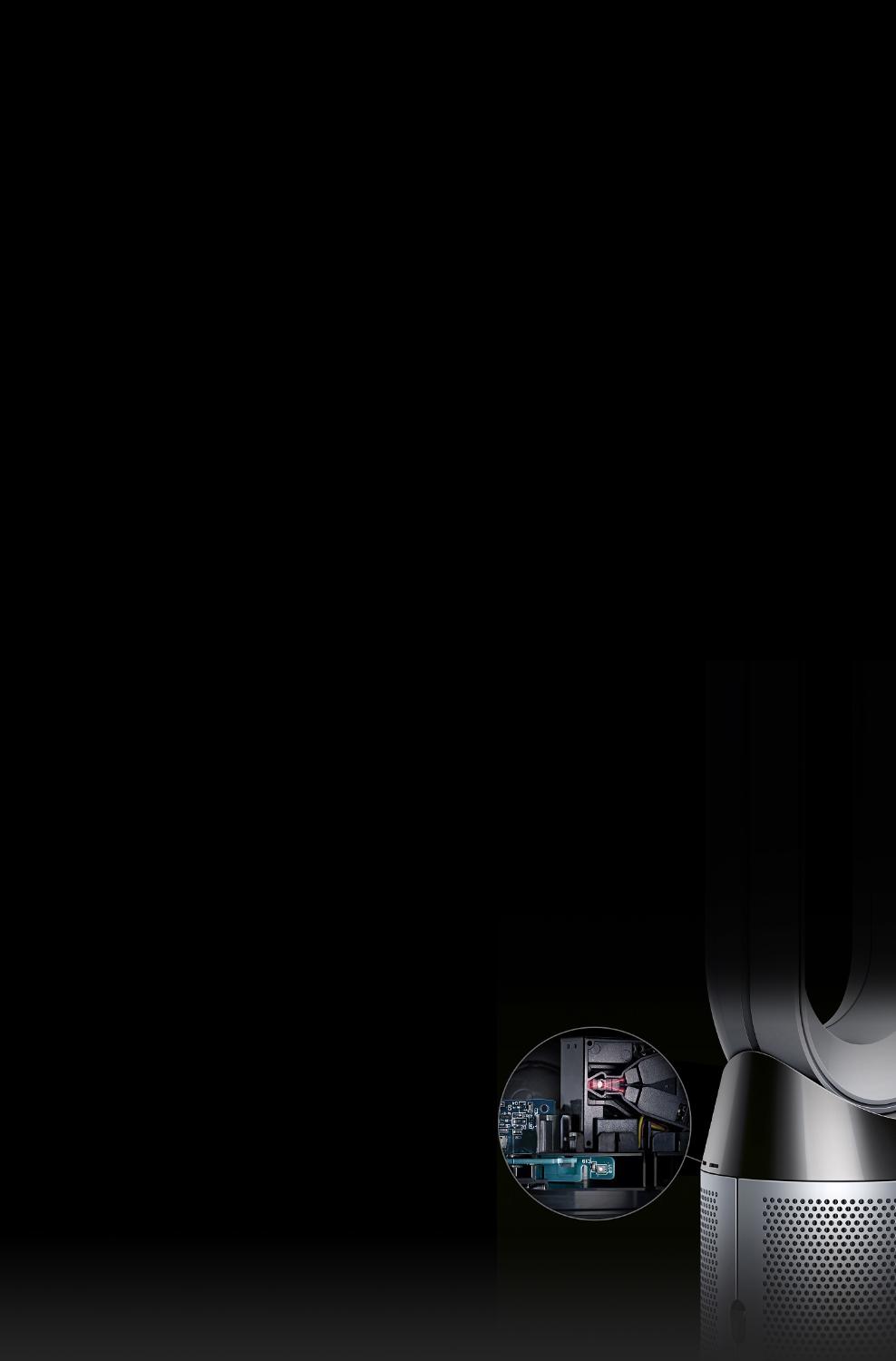 Particulate sensor
Uses laser measurement for constant particulate concentration analysis.
Gas sensor
Detects Volatile Organic Compounds (VOCs) and oxidizing gases such as NO2.
Humidity and temperature sensor
Constantly monitors the relative humidity and temperature levels within the room.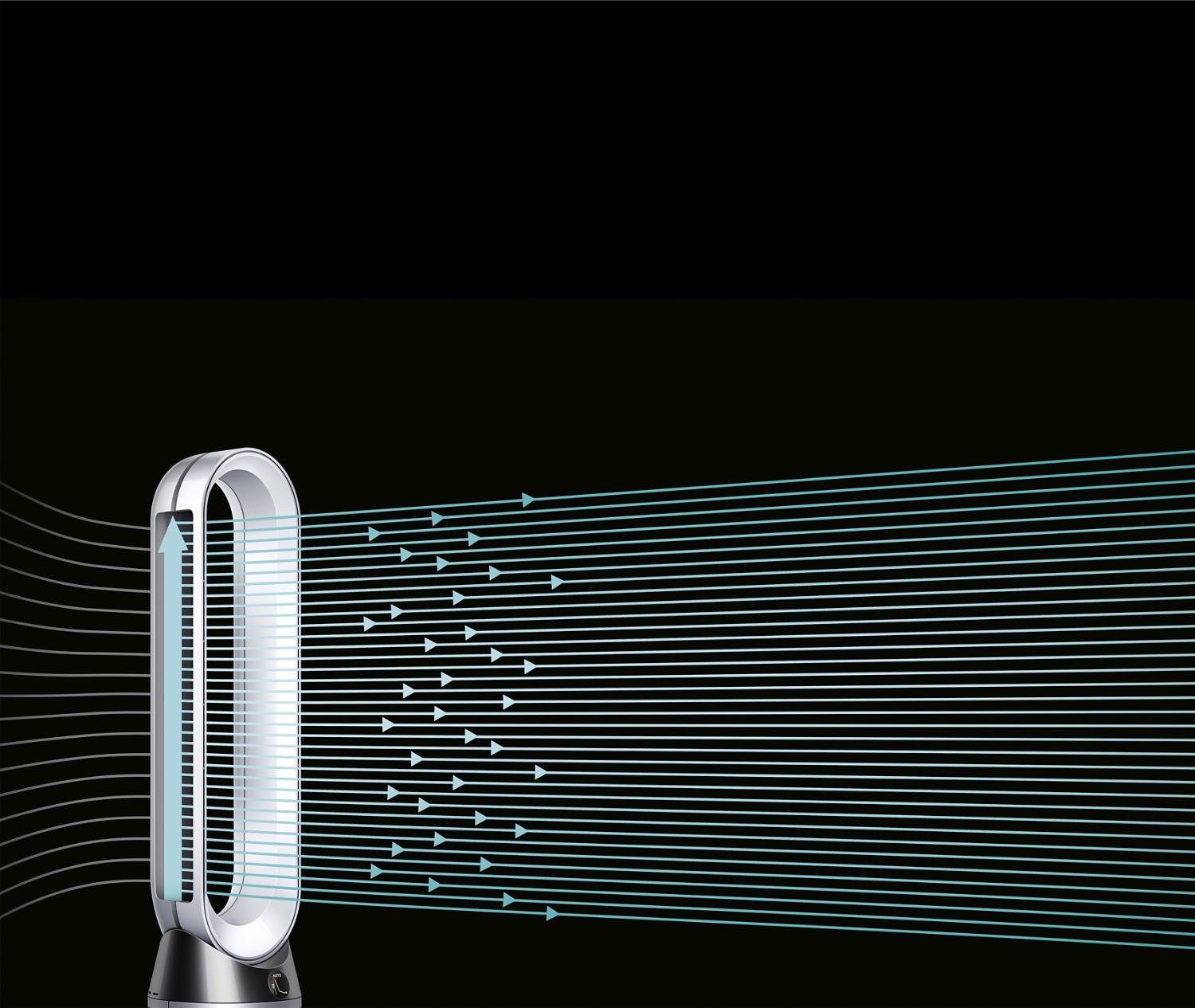 Powerful Air Multiplier™ technology.
Air Multiplier™ technology delivers over 77 gallons per second of smooth, yet powerful airflow – circulating purified air throughout the whole room.¹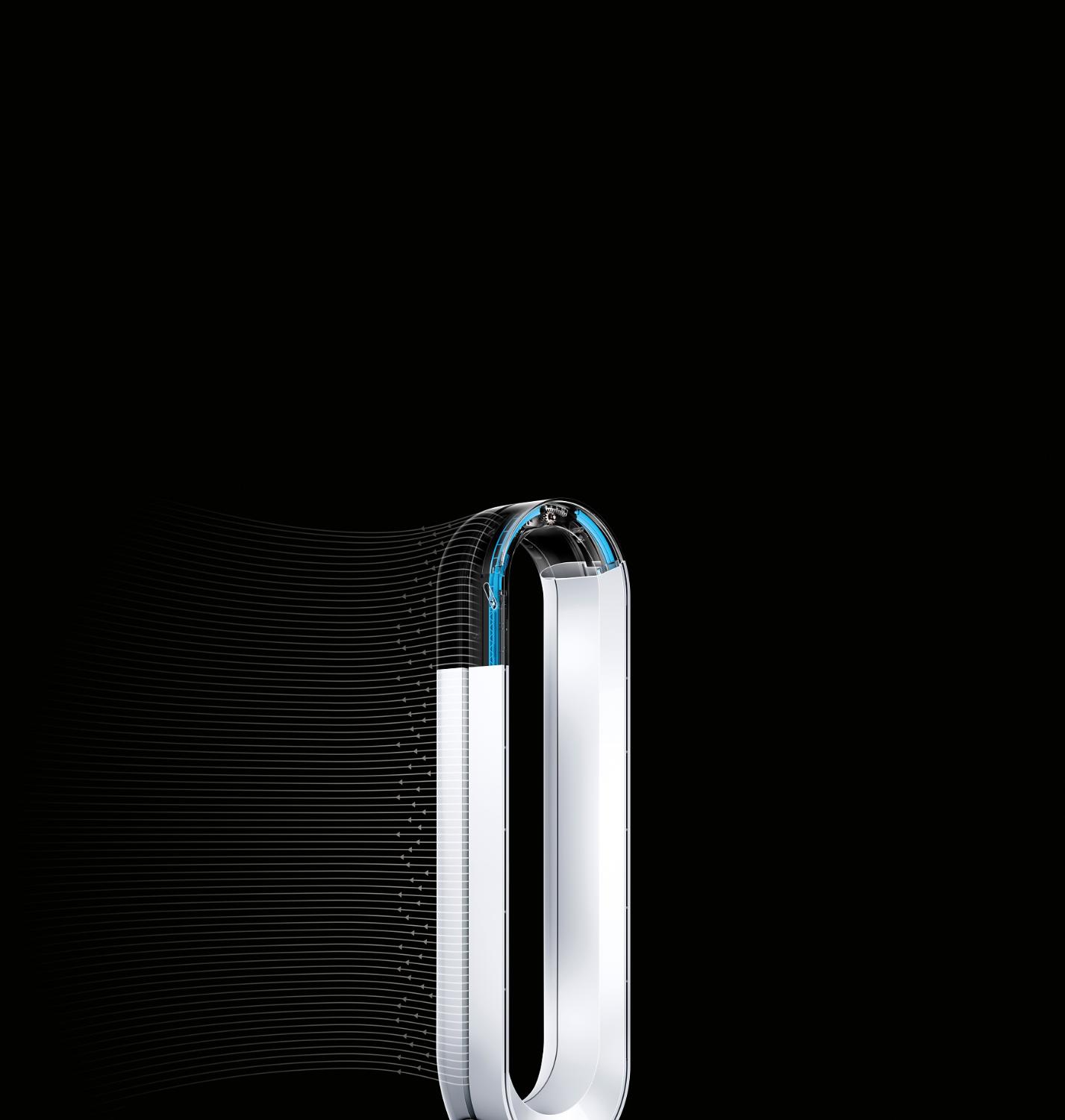 Two airflow modes.
An air valve mechanism is driven by a brushless stepper motor, to allow remote actuation and switching between Backward airflow mode and Fan mode. The stepper motor drives a pinion gear, which turns a rotational baffle driver around the arc of the amplifier. Angled slots in the baffle driver move the baffle forwards and backwards.
Forward projection
The baffle stays in place to deliver a forward powerful stream of purified air. 

Backward projection
The baffle moves to block the front aperture and diverts air through the rear of the annular at a 45° angle, creating a more diffused airflow. This uses less energy and is quieter because the aperture is wider. Purification effectiveness is still maintained, without the 'draft.' 
Buy direct from the people who made it
¹Tested to Dyson internal method TM-003711 in a 290ft² room and DTM801.