New Dyson Airwrap & Supersonic copper color revealed for the festive season
To celebrate the core copper technology powering both the Dyson Airwrap styler and Supersonic hair dryer, we're introducing a limited edition copper colorway for the festive season.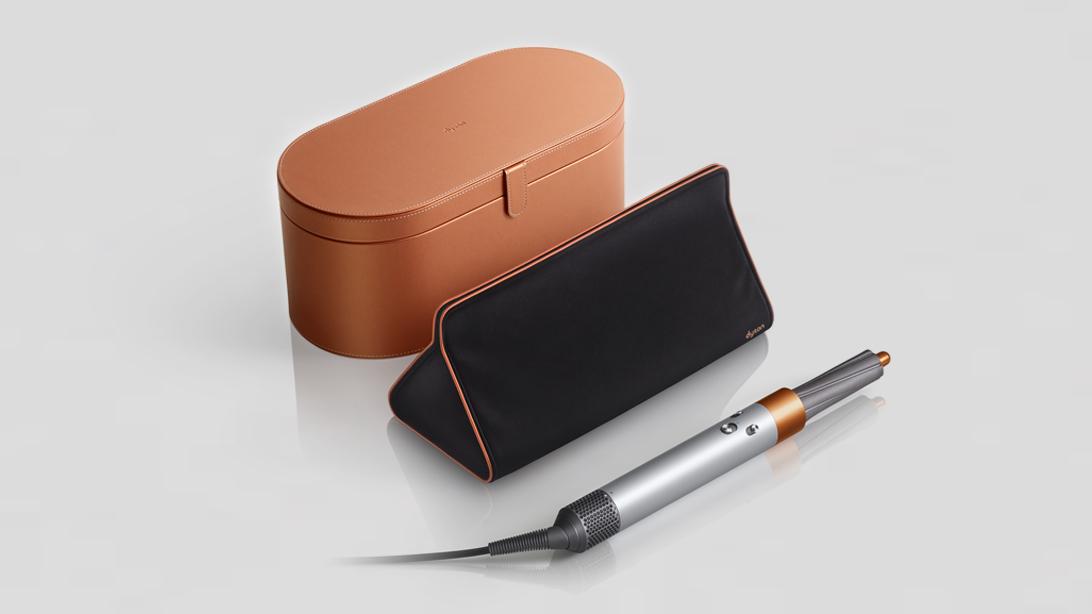 The copper elements on both the limited edition Airwrap and Supersonic, reference the real copper features within the windings of the Dyson digital motor V9. Used to conduct electricity, the copper windings create an electromagnetic field, which spins the motor and powers the machine. Despite its small size, the V9 digital motor spins up to 110,000rpm, while it's 13-blade impeller generates 3.2kPa of pressure to propel 13 litres of air up to the amplifier every second.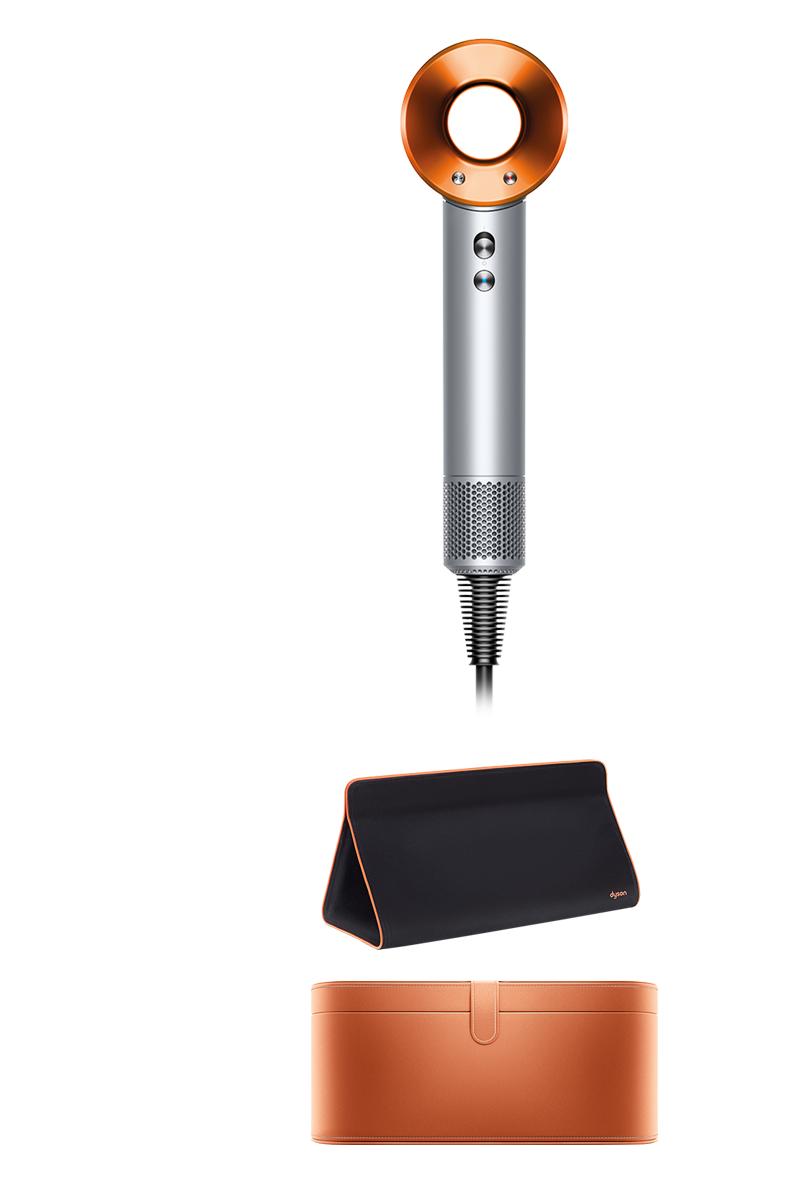 Dissatisfied with the lack of the power and efficiency of traditional motor technology, James Dyson and a team of engineers and scientists set out to develop a more efficient and powerful alternative over 20 years ago.
The V9 motor, which is half the weight of a conventional hair dryer motor and only 27mm wide, is small enough to fit into the handle of the Dyson Supersonic hair dryer. In 2018, The V9 motor was used in the Dyson Airwrap styler to create a phenomenon known as the Coanda effect, which curls hair without the need for extreme temperatures. 
The motor has a machined aluminium axial-flow impeller and sensorless algorithm intelligence that can make up to 1,900 adjustments a second. It moves over 13 litres of air per second through an aperture 27 mm in diameter. With the motors team continuing to research novel ways of improving the state-of-the-art of motor technology, the fourth Generation Digital Motor is already in development.
1

American Cleaning Institute (2020), National Cleaning Survey Results: Spring Cleaning Data. Available at: https://www.cleaninginstitute.org/newsroom/releases/2020-aci-national-cleaning-survey-results-spring-cleaning-data

2

Sharma, D., Dutta, B. K., & Singh, A. B. (2011). Dust mites population in indoor houses of suspected allergic patients of South assam, India. ISRN allergy, 576849. https://doi.org/10.5402/2011/576849

3

Arbes, Samuel J.; Cohn, Richard D.; Yin, Ming; Muilenberg, Michael L.; Burge, Harriet A.; Friedman, Warren; Zeldin, Darryl C. (2003-02-01). "House dust mite allergen in US beds: Results from the first national survey of lead and allergens in housing". Journal of Allergy and Clinical Immunology. 111 (2): 408–414.

4

Luczynska, Christina; Svanes, Cecilie; Dahlman-Hoglund, Anna; Ponzio, Michela; Villani, Simona; Soon, Argo; Olivieri, Mario; Chinn, Susan; Sunyer, Jordi (2006-09-01). "Distribution and determinants of house dust mite allergens in Europe: The European Community Respiratory Health Survey II". Journal of Allergy and Clinical Immunology. 118 (3): 682–690.

5

Chew, Zhang, Ho, and Lee, (1999), House dust mite fauna of tropical Singapore. Clinical & Experimental Allergy, 29: 201-206.

6

Sánchez-Borges, M., Fernandez-Caldas, E., Thomas, W.R. et al. (2017), International consensus (ICON) on: clinical consequences of mite hypersensitivity, a global problem. World Allergy Organ Journal; 10, 14.

7

Sporik, Richard and Holgate, Stephen T. and Platts-Mills, Thomas A.E. and Cogswell, Jeremy J. (1990), 'Exposure to House-Dust Mite Allergen (Der p I) and the Development of Asthma in Childhood', New England Journal of Medicine, 323(8): 502-507. Available at: https://www.nejm.org/doi/full/10.1056/nejm199008233230802.

8

Sarwar, Muhammad (2020), House Dust Mites: Ecology, Biology, Prevalence, Epidemiology and Elimination, IntechOpen. Available at : https://www.intechopen.com/books/parasitology-and-microbiology-research/house-dust-mites-ecology-biology-prevalence-epidemiology-and-elimination.

9

Wechsler, Charles J et al. (2011) 'Squalene and cholesterol in dust from Danish homes and daycare centers', Environmental Science & Technology, 45 (9) 3872-3879.

10

Platts-Mills, T. A. E., de Weck, A. L., Aalberse, R. C., Bessot, J. C., Bjorksten, B., Bischoff, E., Bousquet, J., Van Bronswijk, J. E. M. H., ChannaBasavanna, G. P., Chapman, M., Colloff, M., Goldstein, R. A., Guerin, B., Hart, B., Hong, C. S., Ito, K., Jorde, W., Korsgaard, J., Le Mao, J., ... Wen, T. (1989). Dust mite allergens and asthma-A worldwide problem. The Journal of allergy and clinical immunology, 83(2 PART 1), 416-427.