Psoriasis and air treatment
Dyson Pure Humidify+Cool is the first humidifier purifier certified by the National Psoriasis Foundation
August 21 2020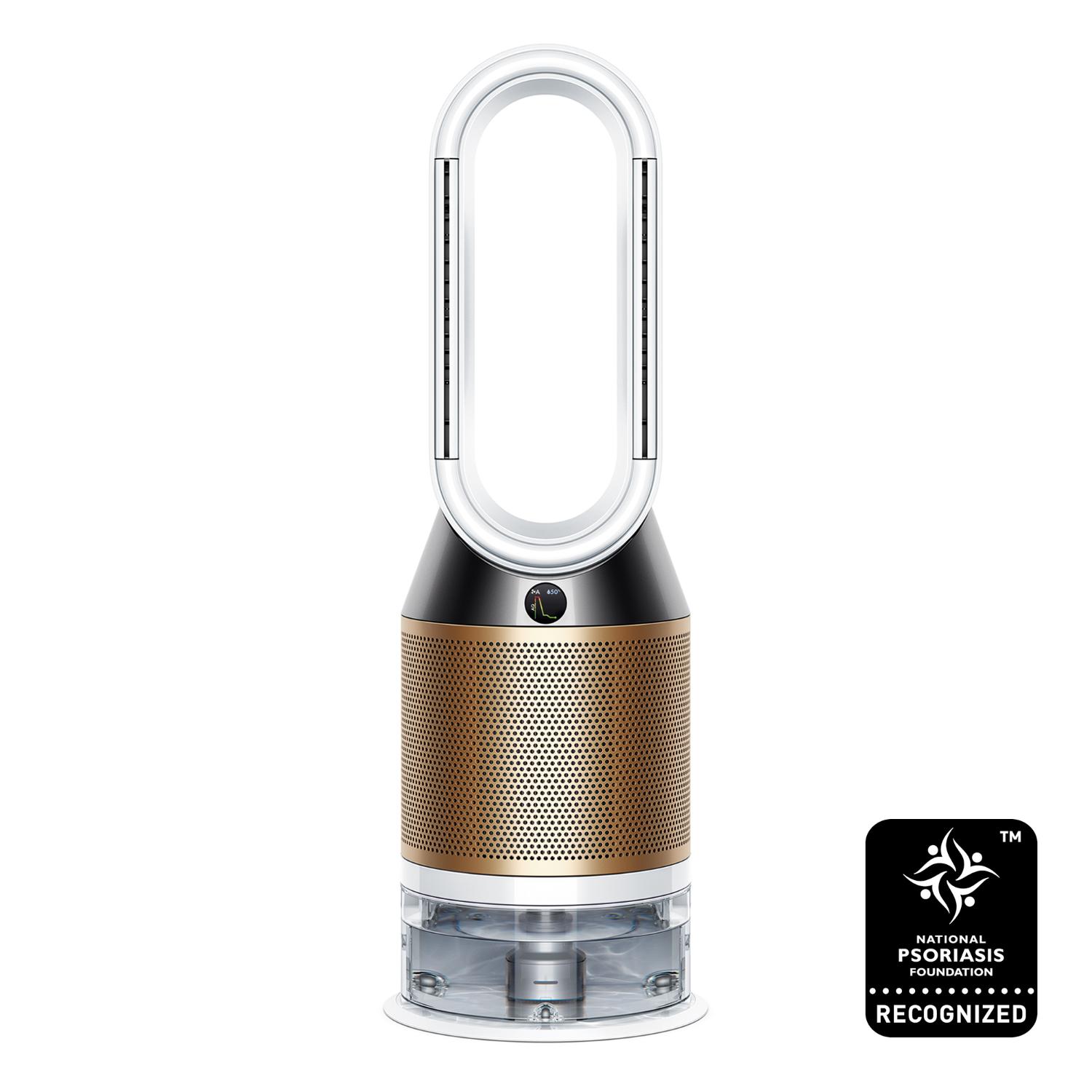 In the US alone, more than 8 million individuals live with psoriasis, an immune-mediated disease that causes red, scaly patches to appear on some skin types and discolored patches on other skin types. Of those diagnosed with psoriasis, about 30 percent are likely to go on to develop psoriatic arthritis and may also have other comorbidities as well such as cardiovascular disease, diabetes or mental health issues.
The National Psoriasis Foundation (NPF) was founded in 1966 to provide people with the help they need to best manage their psoriatic disease and promote research to understand the disease, improve treatment and quality of life, and find a cure. One way NPF supports this community is through their Seal of Recognition, which highlights products that are non-irritating and safe for people with psoriasis, psoriatic arthritis, and individuals living with severe sensitive skin or joint mobility limitations.
Recently NPF certified its first humidifier purifier: the Dyson Pure Humidify+Cool three-in-one purifier, humidifier and fan. This is the first machine of its kind to receive this recognition.

 

"For many people living with psoriasis or severely sensitive skin, dry air can cause symptoms to flare, and air pollutants can create issues when they land on the skin or are breathed in," says National Psoriasis Foundation. "An all-in-one machine that cleans pollutants from the air while it humidifies, all without creating ozone, makes the Dyson Pure Humidify+Cool a welcome addition to NPF's Seal of Recognition program."

 

Julie Croner is a certified holistic health coach, yoga instructor, mom, wife and an advocate for those living with psoriatic disease. We spoke with Julie about her life with psoriatic arthritis and her experience trying out the Dyson Pure Humidify+Cool.
Dyson: Tell me about your diagnosis and your experience living with psoriatic arthritis.
Julie: It's been a long journey. I first started with joint issues when I was in elementary school, mainly in my knees.  The pain started in fifth grade and in middle school I had a rheumatologist say, "we think you have psoriatic arthritis." But there wasn't a test back then to definitively diagnose it and medication was not tested and approved at that time for juveniles. To be candid, we didn't take the diagnosis that seriously because we had no idea what it really was!
I've continued to have joint problems ever since and would get dry patches behind my ears and scalp line (I now know it is psoriasis!). The doctors often thought it was a fungus, would prescribe a shampoo, and - while it would go away for a bit - it always came back. I've lived with these symptoms my whole life. It wasn't until I was 27 that I ended up in the hospital because I was so inflamed. The doctors confirmed I definitely had psoriatic arthrosis. Since 2012 I've had the official diagnosis but if you looked back to elementary school it is clear to me I've had symptoms my whole life.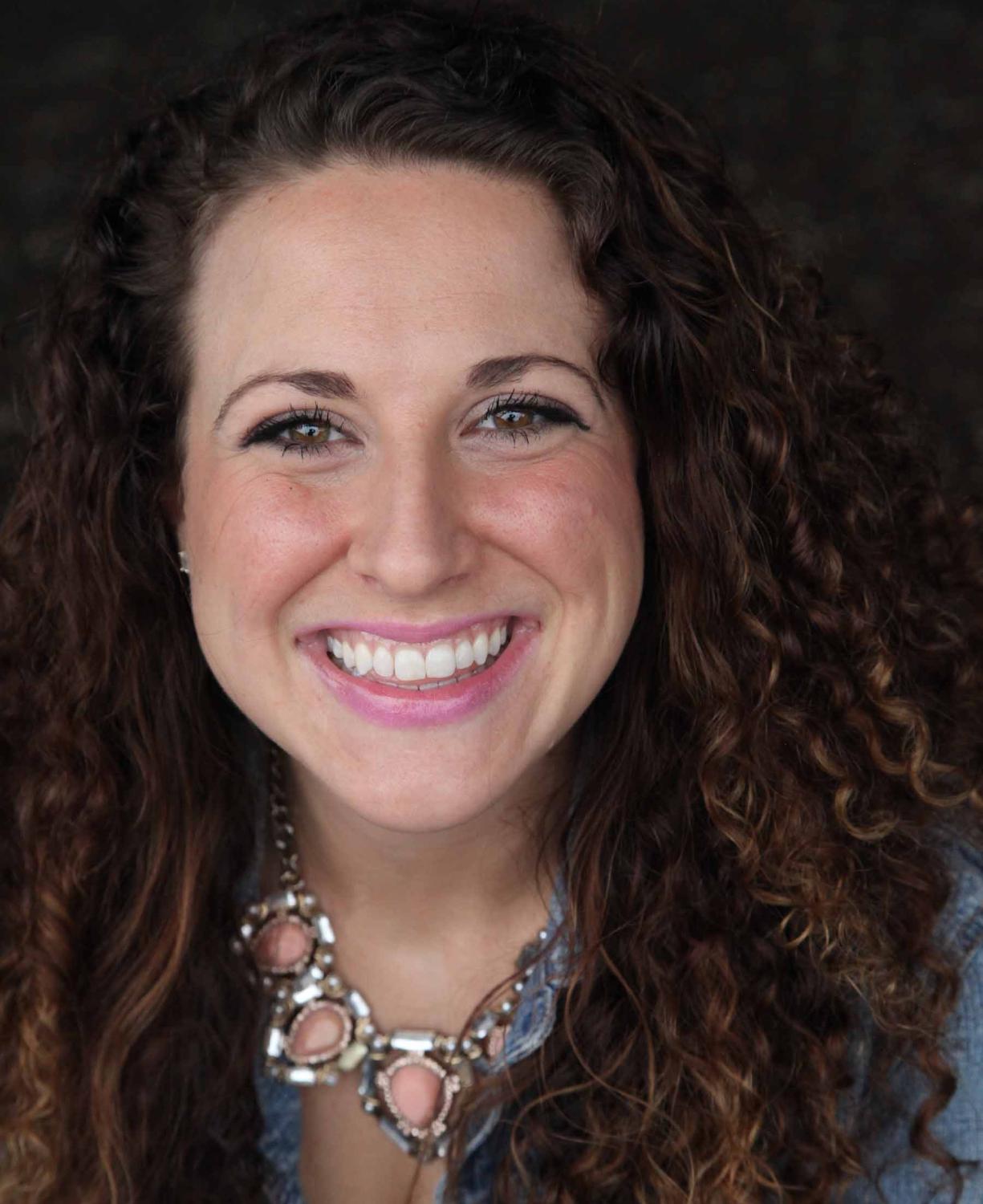 Julie Croner is a certified holistic health coach, yoga instructor, mom, wife and an advocate for those living with psoriatic disease.
Dyson: What are the top ways you're able to manage your symptoms?

 

Julie: I have five main areas of my life that I take steps to control:

My Diet – What I eat directly impacts my joint pain, fatigue and psoriatic symptoms. So, I keep a very strict diet.
Mental Health – I practice mindfulness and meditation which helps bring down my stress levels and keeps my nervous system in balance.
Supplements – By taking supplements I'm able to help arm my body to take on whatever life throws my way.
Movement – Yoga is my thing! It helps lubricate and keep my joints moving which keeps me strong.
Eliminating Toxins – I'm very conscious of the products I use and things I do to ensure I'm eliminating as many toxins from my life as possible. This includes toxins in products I use on my body (i.e., beauty products) but also in the products I use around the home like cleaners, soaps, etc. Also purifying the air. Each little thing helps so much. The Pure Humidify+Cool has been really helpful in this area being a humidifier that can help keep my skin hydrated and a purifier that keeps my home free of the toxins.

 

Dyson: That's great that you're so aware of potential toxins in your home – especially the hidden pollutants you can't see in the air.

 

Julie: Yes – absolutely. Whenever I first started changing my diet and eliminating toxins my own dad was like "what is wrong with you." But he has seen it have such a dramatic impact on my life and now is absolutely supportive. He totally gets it now. Every little thing helps.

 

Dyson: How important is being able to control your environment?

 

Julie: With any psoriatic disease there are a lot of things out of your control. So that is why I'm so focused on the things I can control. You can only do so much. Being able to have something in your house like the Dyson Pure Humidify+Cool that can help you control your environment (i.e., temperature, air quality and humidity) has been a huge help. I also love how quiet the product is and that is multifunctional (my air conditioner actually broke the day after it arrived, and it was a life saver!). It fits right into my treatment plan by having the purification and humidification all in one product. I'm also a huge data nerd so I'm excited to be able to track my air quality.  

 

Dyson: Is there anything else you'd like to share about your experience with a psoriatic disease?  

 

Julie: One of the things that has helped me most is being empowered to be a driver in my own health. I am committed to being an active participant in my treatment plan. For me, my treatment plan is holistic – including what I eat, how I move, the things I put into my body, the things I use in my home, etc. I'm not saying that any one of these things on its own is a magic cure. But my experience has been that these small steps have really added up and empowered me to support my body.

 

To learn more about psoriasis and take part in Psoriasis Action Month, click here.  To follow Julie's journey follow her on Instagram at @itsjustabaddaynotlife. For more information about the Dyson Pure Humidify+Cool, click here. 

 
USA

Emails us at USPR@Dyson.com

1330 West Fulton Street, 5th Floor, Chicago IL, 60607