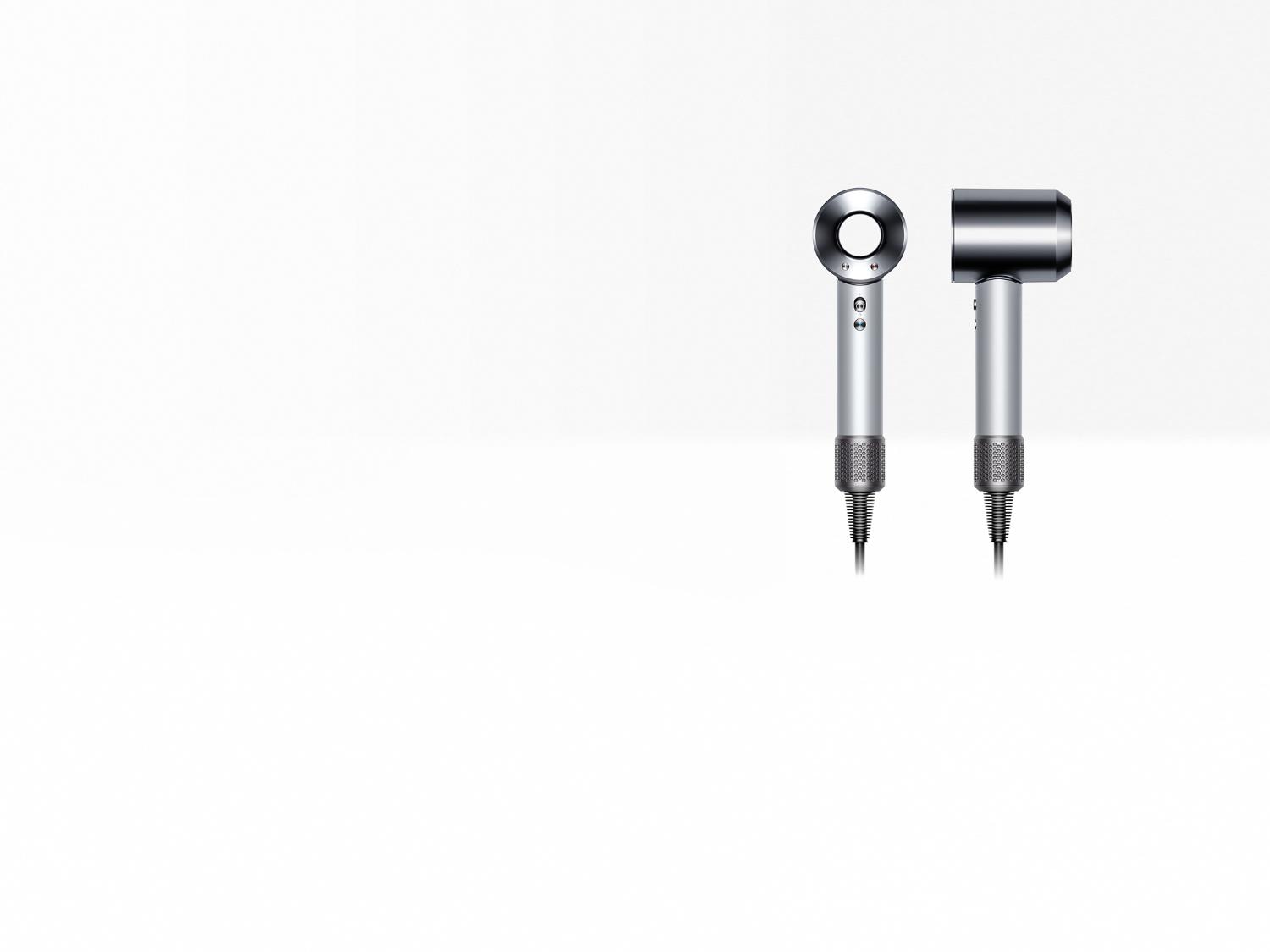 Dyson Supersonic™ professional hair dryer
Fast drying. No extreme heat.​
• Ideal for salons, gyms, spas and other high-use business environments
• Heavy-duty filter and durability for high-use environments
• Longer cord for ease of use
• Intelligent heat control protects guest or client hair from heat damage
$479.99
The Dyson Supersonic™ professional hair dryer is ideal for gym or spa use due to the improved filter, fast dry time, and low noise. Treat your guests to an elevated experience.​
Designed for high-use business environments​
Engineered to last. Tested to extremes.

Hardened, durable finish materials designed to last longer in  high-use environments, such as salons and gyms.³

Compact head for greater precision

With the motor in the handle, the head can be shorter – allowing you to be more precise during close up styling.

Engineered for low noise

The Dyson digital motor V9 is acoustically tuned to reduce noise and be less intrusive in business environments.

Washable heavy-duty filter

Re-engineered filter lasts longer before requiring a clean. Depth loaded, maximum efficiency, maximum airflow (MEMA) filter captures particles, such as hairspray, to protect your hair dryer's performance. Spare filter also provided for quick swaps on the go.

Easier access to the Cold shot feature

After feedback from stylists, you can now set a style with a cold blast of air by holding either the Cold shot button, or the Temperature control button.

11ft professional cord length

Extra reach to work in large commercial spaces.
Powerful. And fast.

Fast airflow, for a short dry time, so you can efficiently style your clients' hair. The powerful Dyson digital motor V9 spins at up to 110,000rpm, propelling 13 liters of air to the amplifier every second.

Intelligent heat control

Airflow temperature is measured and regulated more than 40 times a second, to prevent extreme heat damage and help protect your client's hair.​

Air Multiplier™ technology

The amplifier multiplies this airflow up to three times, producing a high-pressure, high-velocity jet of controlled air, for fast drying and precise styling. 
Magnetic styling attachments
For quick changes and a secure fit. With 360° rotation and Dyson Heat Shield technology to keep their surfaces cool.
Flyaway attachment

Harnesses the Coanda effect to attract and lift longer hairs to the front while pushing flyaways out of sight. Leaving a smooth shiny finish.

Professional styling concentrator

Wider and thinner to create a high velocity blade of air for precision styling. Controlled airflow allows you to focus on one section at a time without disturbing the rest.

Diffuser

Even diffusion helps reduce frizz and define curls and waves. Longer prongs allow you to style more hair with greater control – and reach deeper into the hair.

Wide-tooth comb attachment

Engineered for curly and coily hair, the Wide-tooth comb attachment has robust teeth to help lengthen your clients' hair as it dries or create volume and shape. 

Gentle air attachment

Engineered to be kinder to fine hair and sensitive scalps the Gentle air attachment diffuses the air, creating a gentle cooler airflow while drying your clients hair fast.
3 precise speed settings

High – for fast drying and styling
Medium – for regular drying
Low – for diffusing

4 precise heat settings

212°F fast drying and styling
176°F regular drying
140°F cooler drying and diffusing
82°F constant cold

Cold shot

82°F cold shot. Press and hold temperature control or cold shot button to lock the cold shot on.

Frequently asked questions
¹Compared to standard Dyson Supersonic™ hair dryer.

Discover technology for commercial spaces.
  

Dyson Corrale™ for business environments

Engineered to create a range of styles.

Dyson Professional Education​

Videos, masterclass, editorial work, and professional events.
Why choose Dyson for business