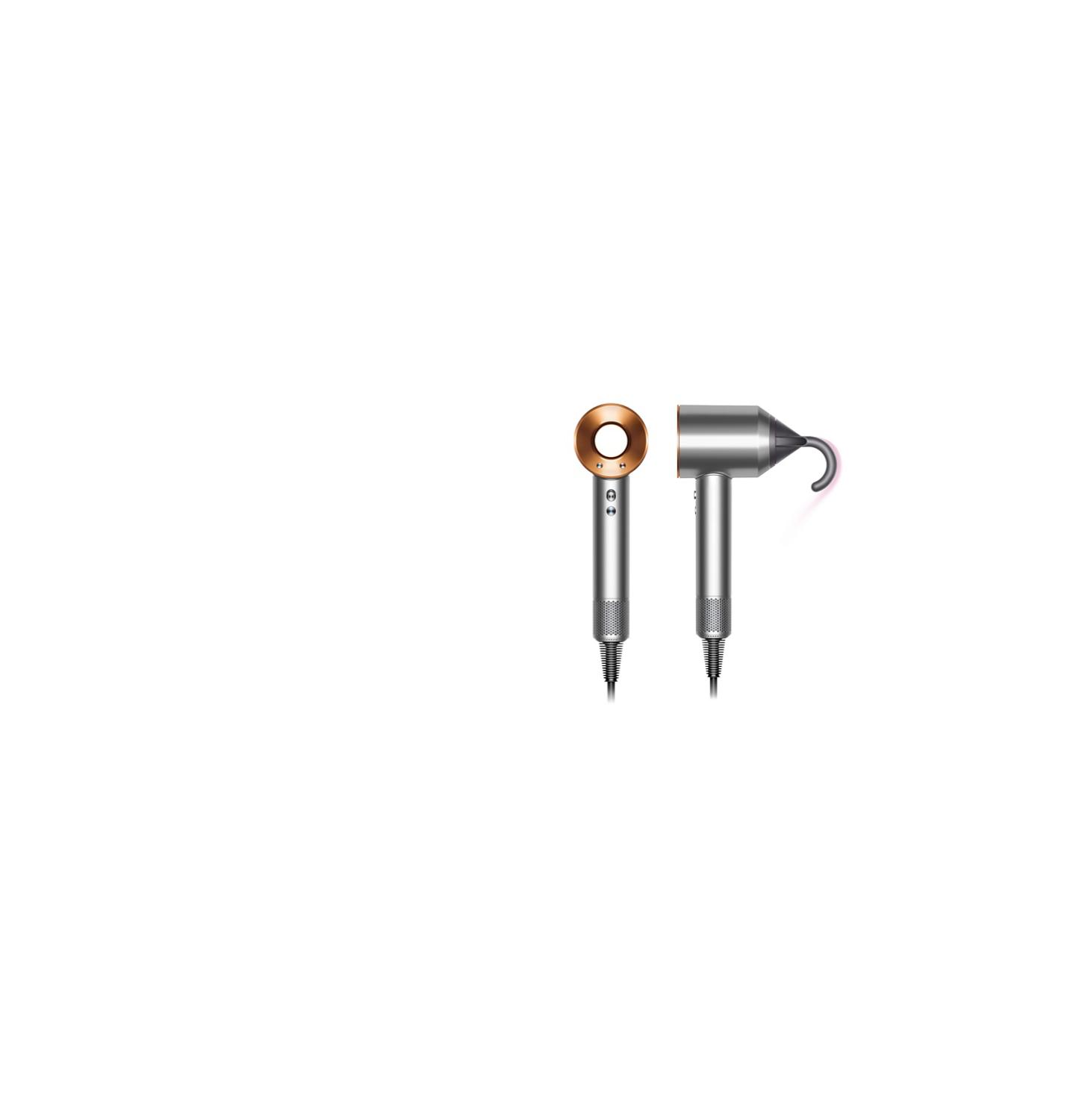 Dyson Supersonic™ hair dryer for hotels and leisure
Fast drying. No extreme heat.​
• Ideal for hotels and other light-use business environments
• Powered by Dyson digital motor V9
• Intelligent heat control protects hair from extreme heat damage
• Five styling attachments for different hair types
• Low noise
$429.99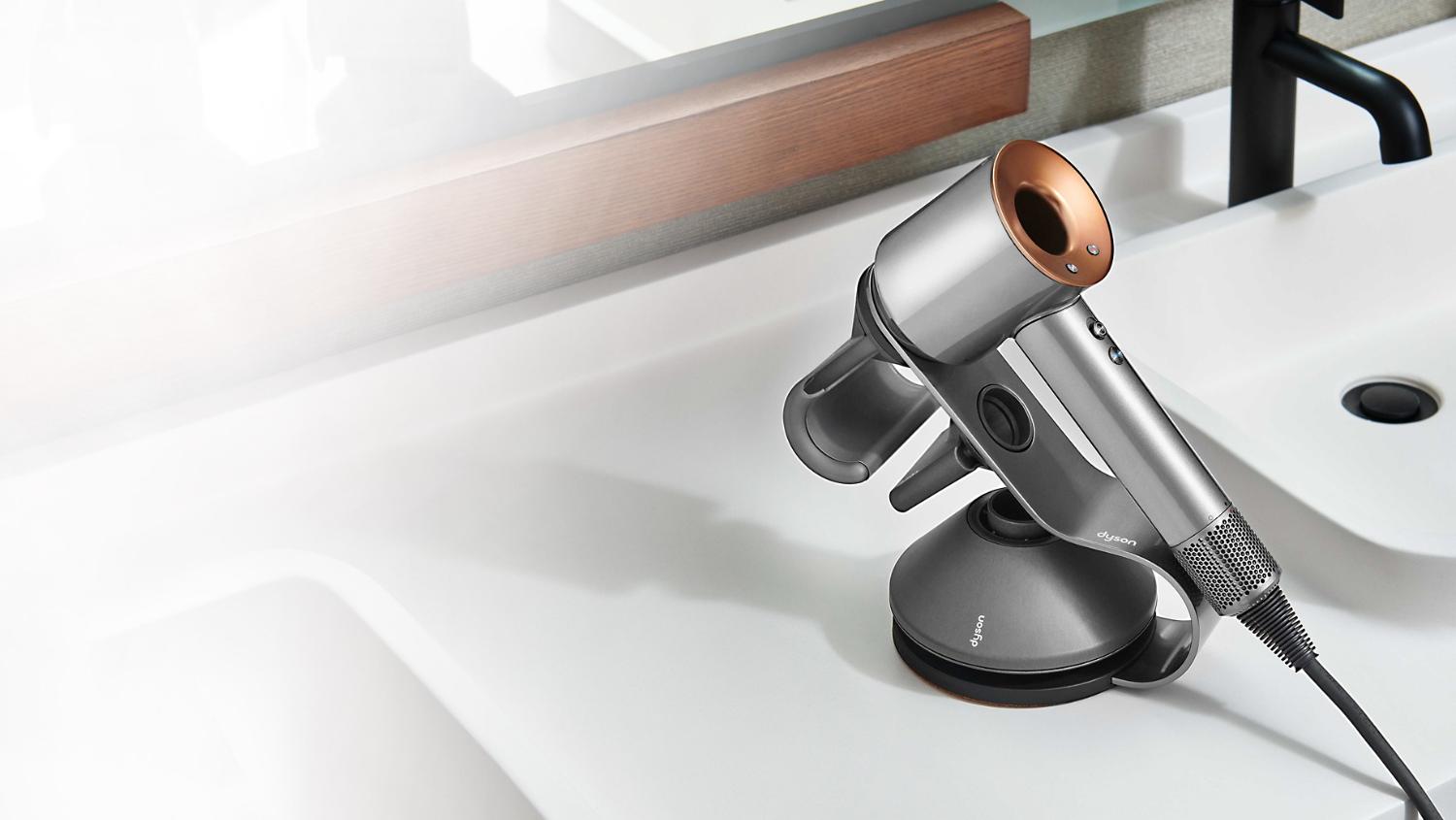 Treat your guests to five-star hair care
Enhance your guest experience with Dyson's premium hair care technology. A combination of intelligent heat control, balanced design and Air Multiplier™ technology has solved all the problems of modern hair dryers. Including extreme hair damage.


The Dyson digital motor V9

Spins up to 110,000rpm, propelling 13 liters of air up to the amplifier every second.


Air Multiplier™ technology

Airflow is amplified to produce a controlled, high-velocity jet of air for fast drying.


Intelligent heat control

Measures airflow temperature over 40 times to prevent extreme heat damage.

Styling attachments
Magnetic styling attachments for easy fitting and 360° rotation.
Flyaway attachment

The ideal finishing tool for sleek, straight styles. Hides flyaways under longer hair to give you a smooth, shiny finish¹. With just air.

Styling concentrator

Engineered to create a high-velocity blade of air that's perfect for styling. And because the air is focused, you can style one section at a time - without disturbing the rest.

Diffuser

Engineered to disperse air more evenly around your curls, the Diffuser simulates natural drying, helping to reduce frizz and define curls and waves. Longer prongs allow you to style more hair with greater control – and reach deeper into the hair.

Gentle air attachment

Engineered to be kinder to fine hair and sensitive scalps, the Gentle air attachment diffuses the air, creating a gentle, cooler airflow - while still drying hair fast.

Wide-tooth comb

Engineered for curly and textured hair, the Wide-tooth comb attachment has robust teeth to help lengthen hair as it dries, or create volume and shape.
3 precise speed settings

High – for fast drying and styling
Medium – for regular drying
Low – for diffusing

4 precise heat settings

212°F – fast drying and styling
176°F – regular drying
140°F – cooler drying and diffusing
82°F – constant cold

Cold shot

82°F cold shot, to set your hair after styling


Magnetic attachments

The Dyson Supersonic™ hair dryer comes with magnetic styling attachments. For easy fitting and rotation during styling. 

Frequently asked questions
How often should I clean the filter?
To maintain optimum performance, your Dyson Supersonic™ hair dryer needs regular care and maintenance. We recommend cleaning the filter once a month. Debris should be wiped from the outer filter cage and from the inner filter mesh using a soft, dry cloth.
Discover technology for commercial spaces.

Dyson Corrale™ for business environments

Engineered to create a range of styles.

Dyson Professional Education​

Videos, masterclass, editorial work, and professional events.
Why choose Dyson for business