Dyson Pure Hot + Cool
Purifying heater + fan that cleans the whole room.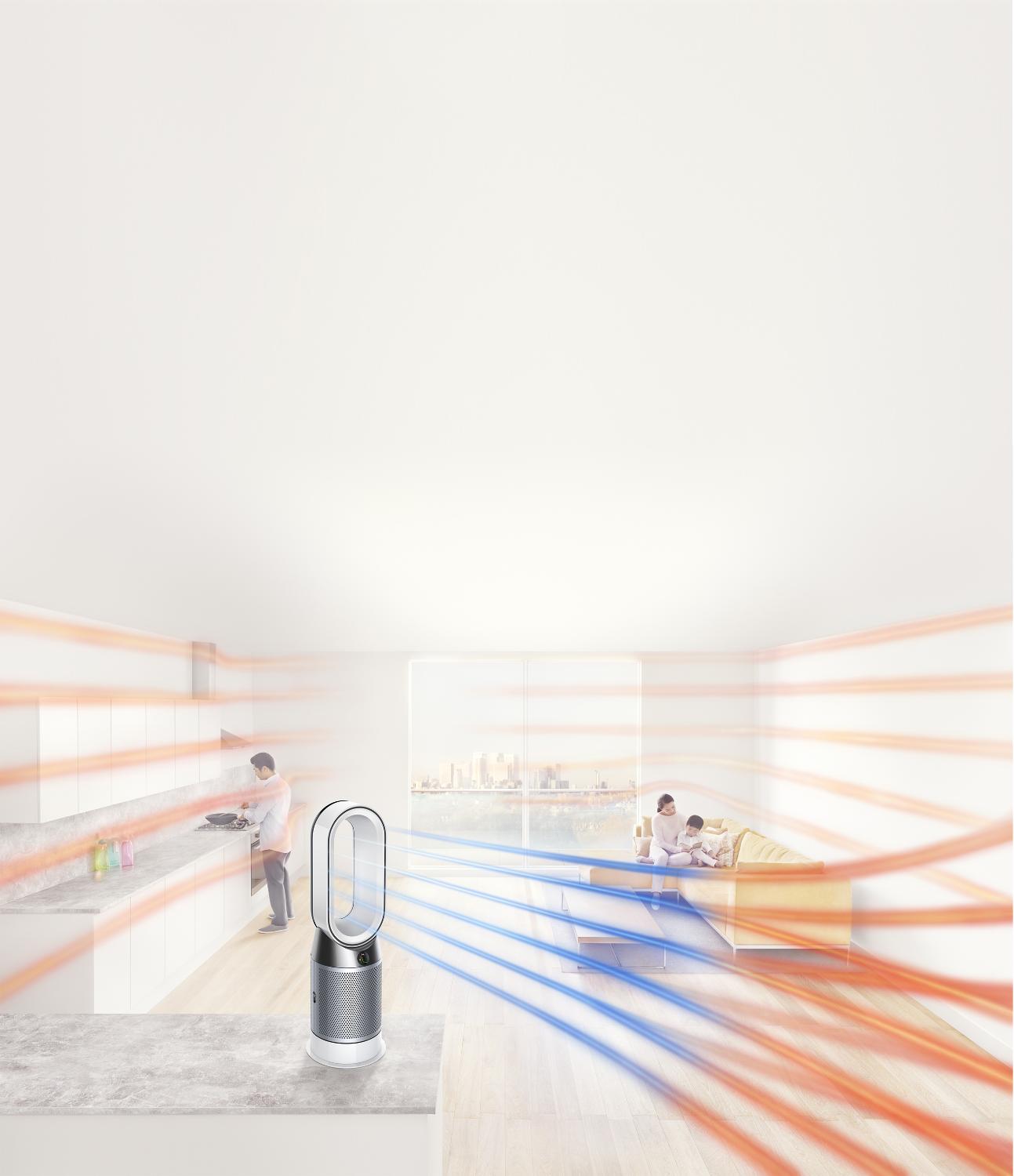 Dyson engineers and research concluded that to clean an entire room, you need to sense pollution events automatically; capture ultrafine pollutants; and project cleaner air around the room using Air Multiplier technology. The Dyson purifying heater + fan is designed and tested to do all of this.**

Learn more about the air quality from the American Lung Association's "State of the Air" 2019 report
---
Dyson purifier heater + fans sense and capture pollution, then project purified air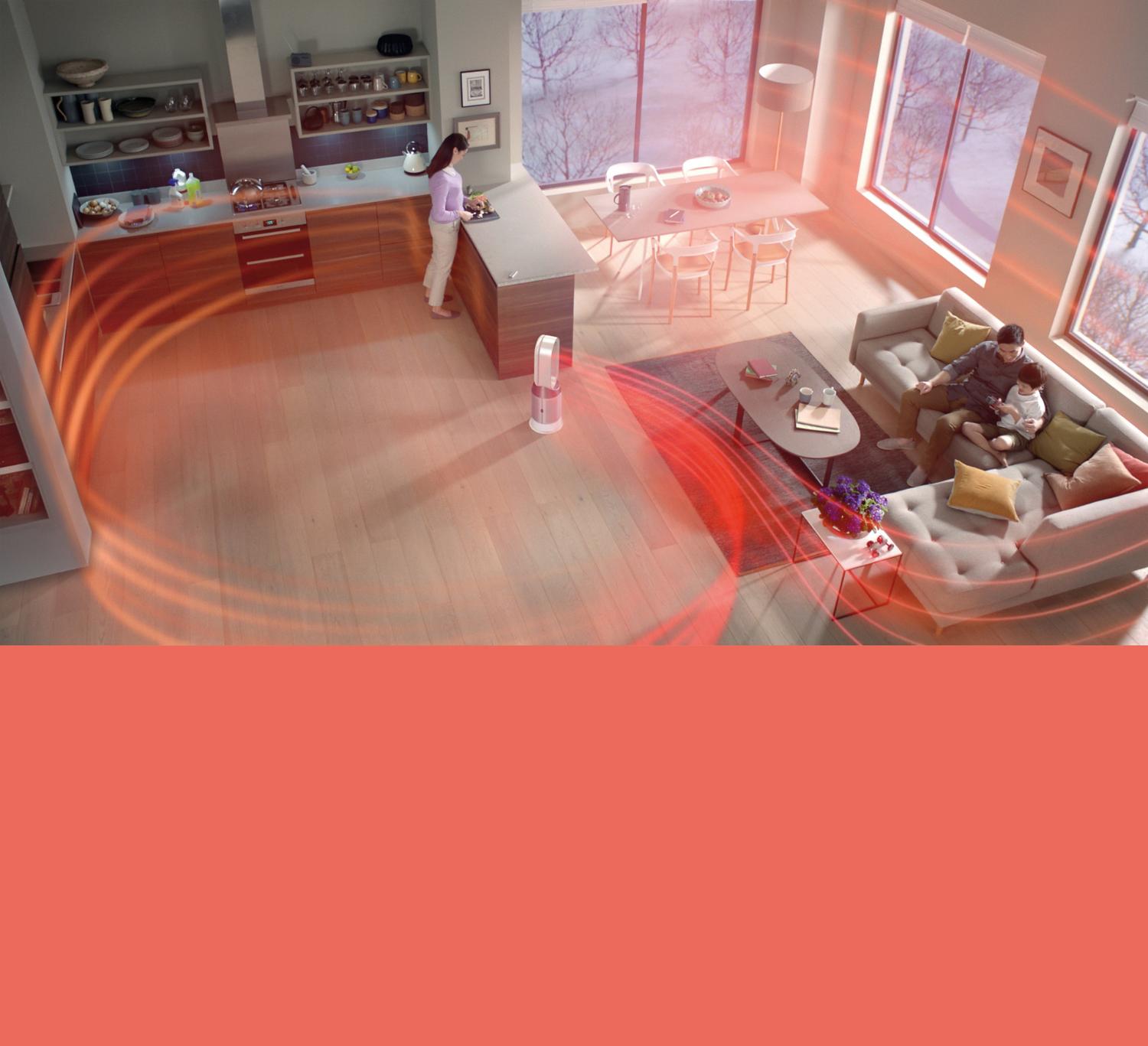 Live air quality and temperature reports on the LCD screen
The machine's built-in LCD screen shows you room temperature, and which particles and gases it has detected.

Volatile Organic Compounds (VOCs)
360° sealed filtration – removes gases and particulates.
A Glass HEPA filter captures 99.97% of microscopic allergens and pollutants as small as 0.3 microns.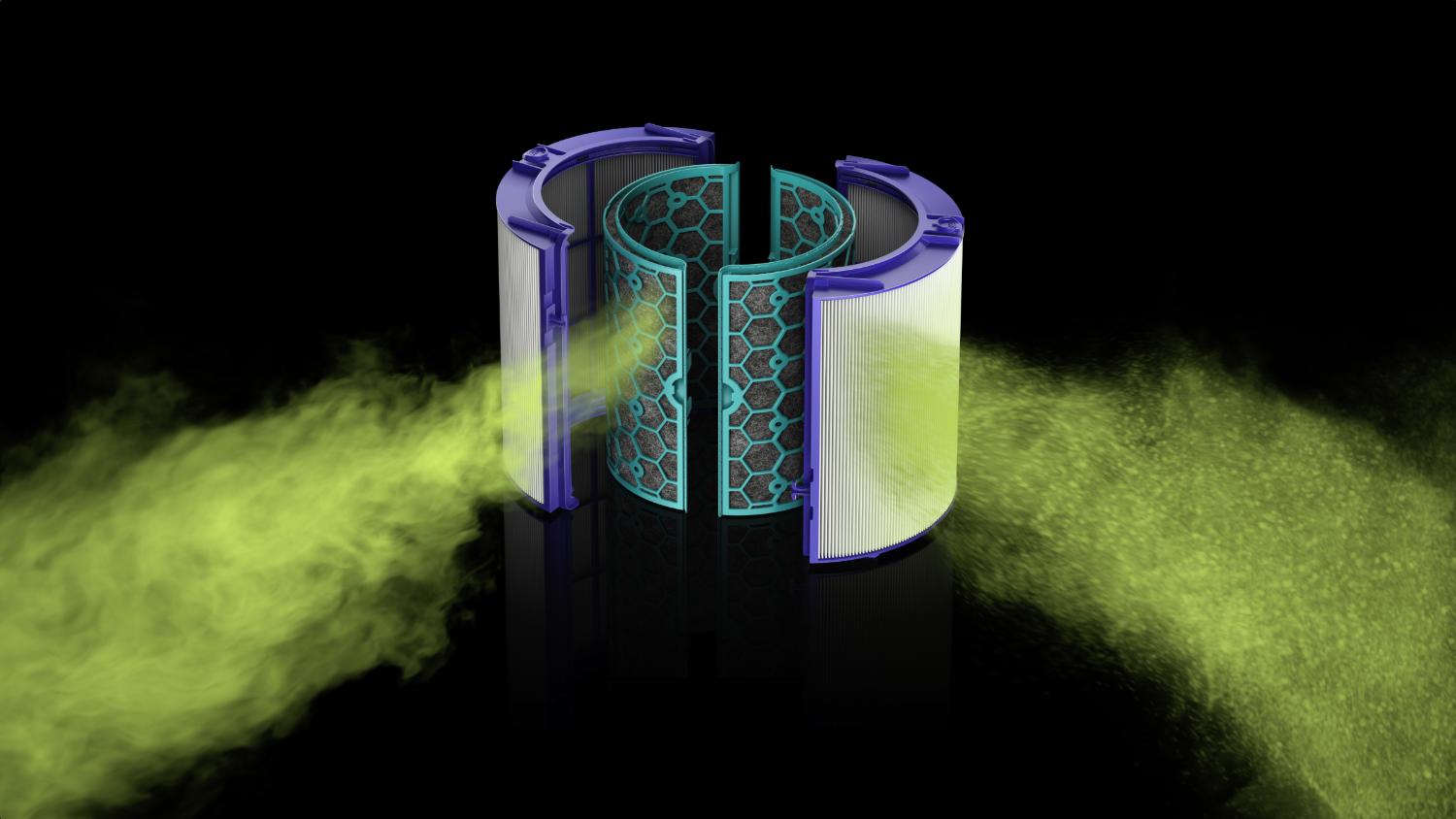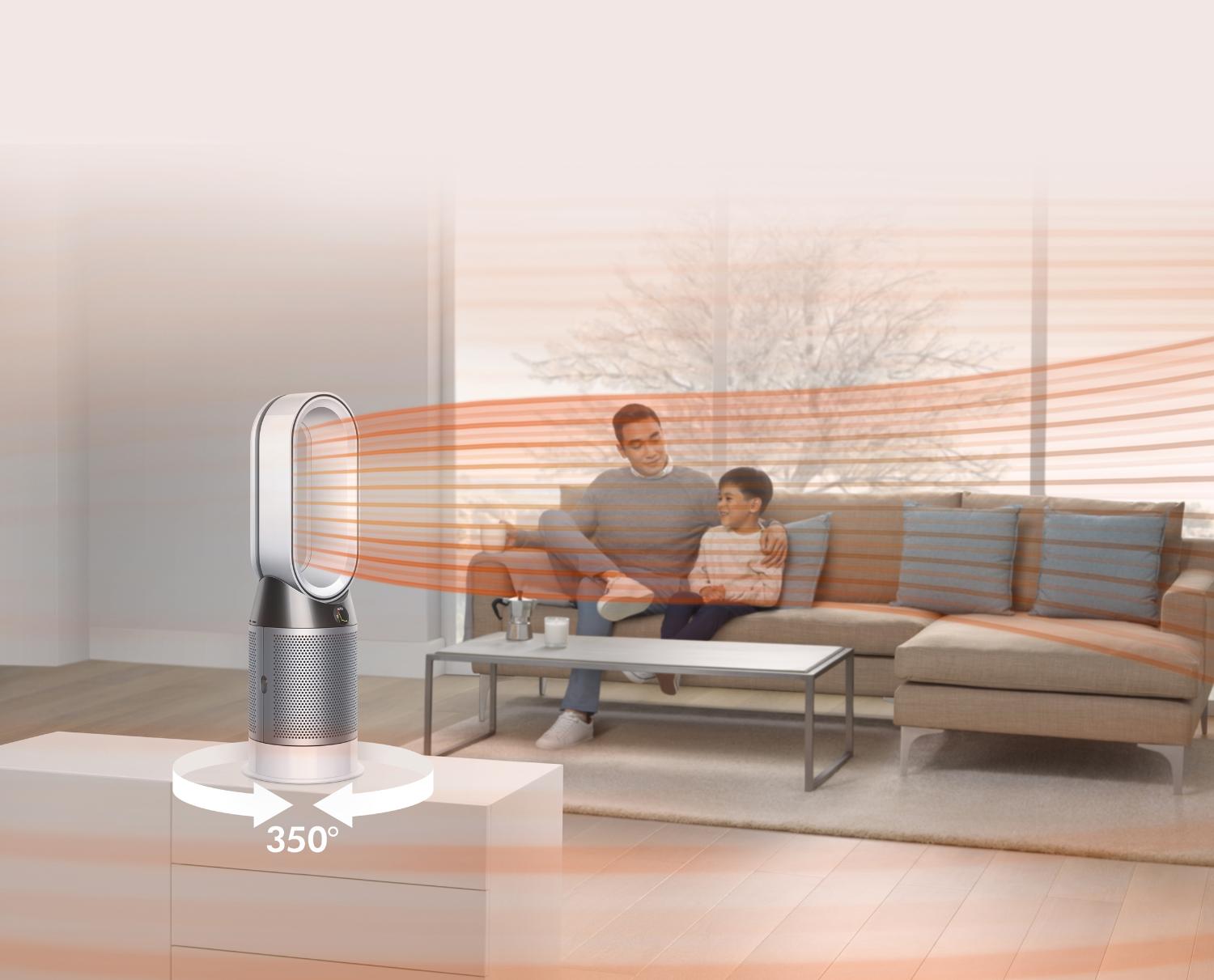 Projects purified air to every corner of the room
The machine projects over 77 gallons of smooth, purified air per second. With 350˚ oscillation, it mixes and circulates the air to heat or cool you – anywhere in the room.³
See what a Dyson purifying heater + fan can do for you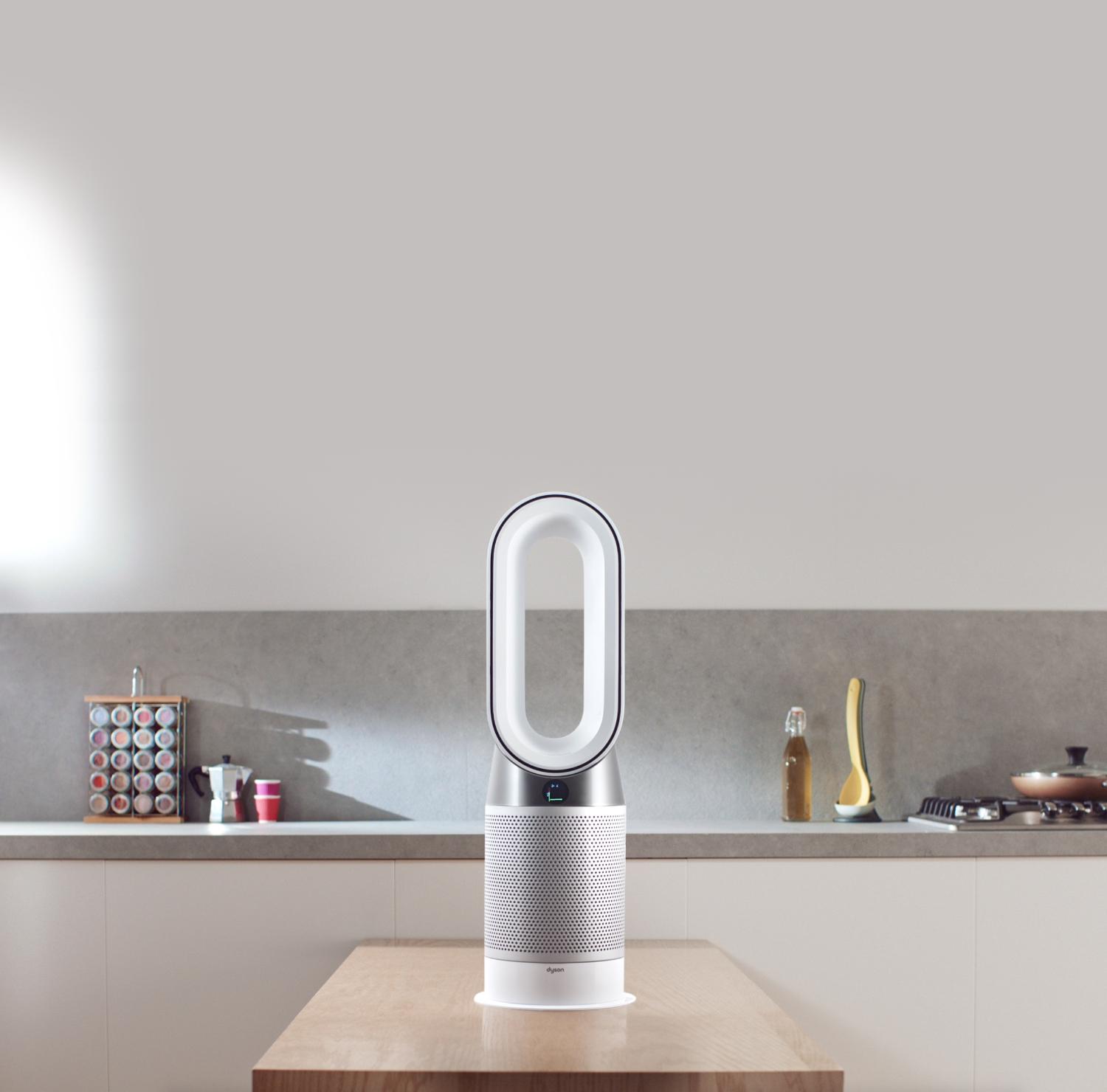 You could use three products, for three jobs
The Dyson Pure Hot+Cool™ purifying heater + fan uses advanced technology to purify your air and maintain a comfortable temperature all year round. So you don't need to switch between different products, or use up valuable storage space. 

Auto mode. Maintains air quality and temperature, so you don't have to.
In Auto mode, the machine will remove pollutants and maintain your target temperature. So you can continue your daily activities, while your heater purifier automatically monitors and reacts.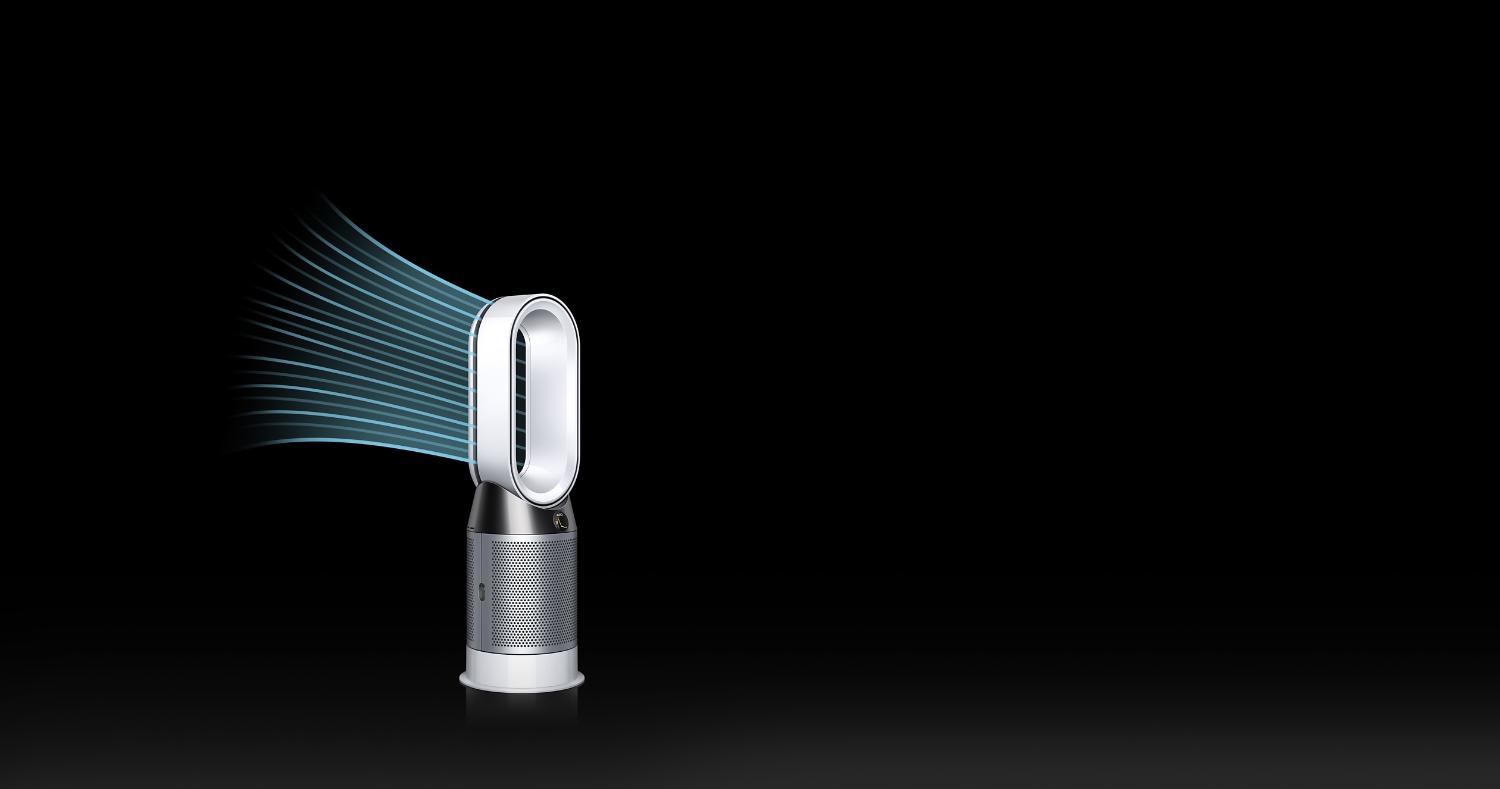 Backwards airflow mode. Purifies without cooling you.
In Backwards airflow mode, the unique Dyson air valve projects air through the back of the machine, while maintaining effective purification.⁴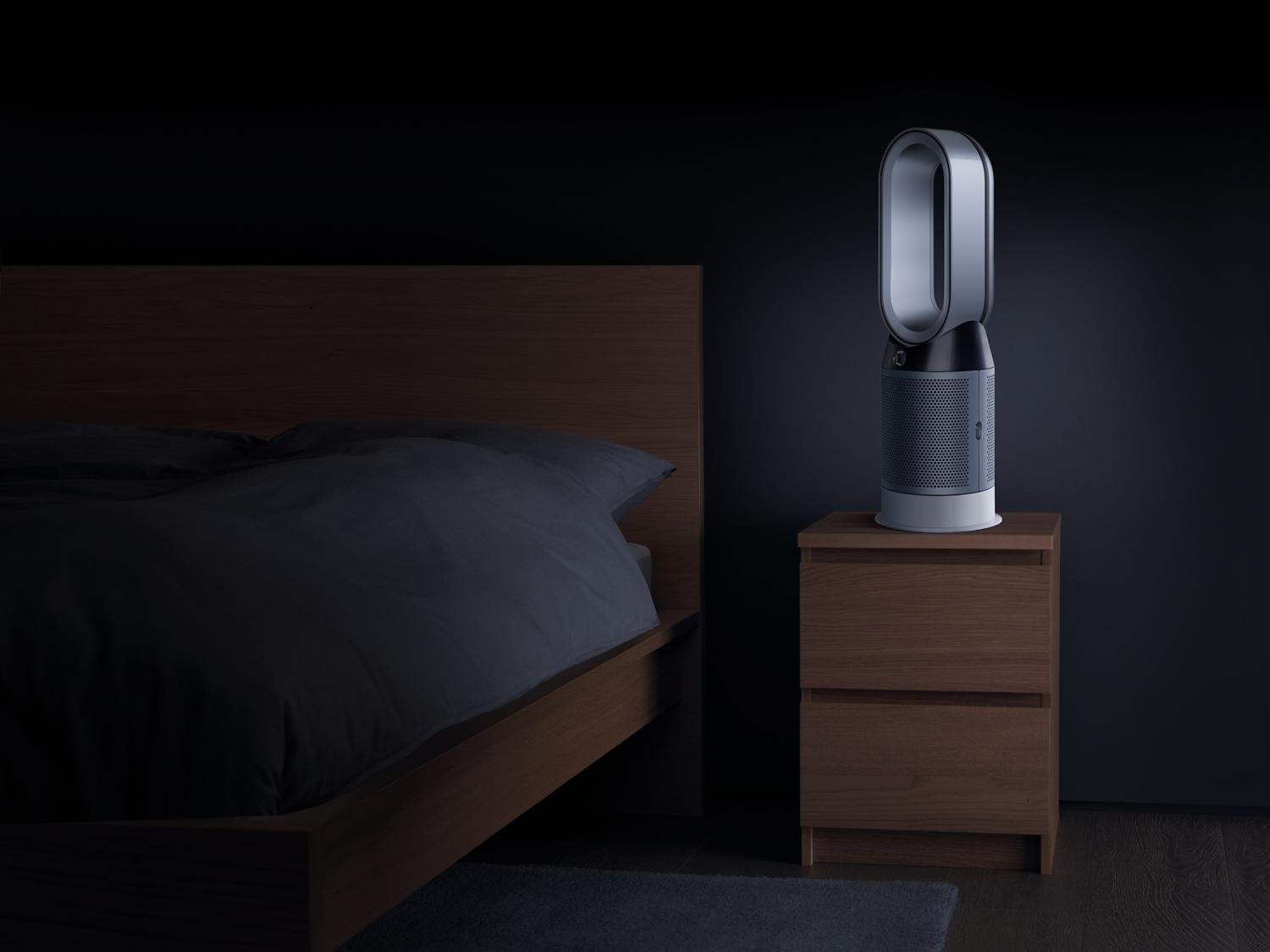 Night-time mode. For a comfortable night's sleep.
This mode uses the machine's quietest settings, with a dimmed screen. It continues to monitor and respond to air quality – and maintains your target temperature.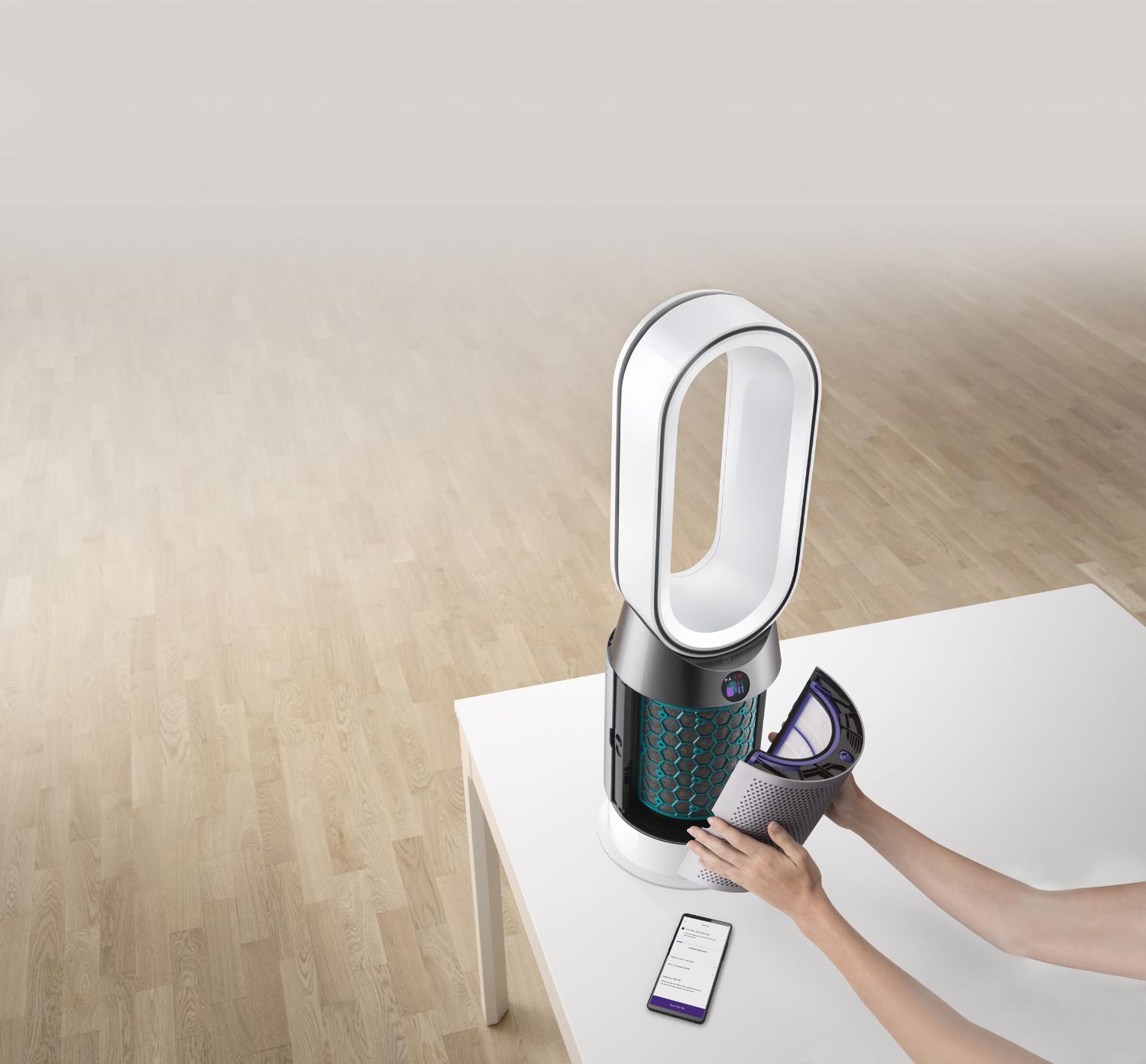 Easy filter maintenance.
Built-in reminders show when each filter needs changing. It's quick and easy to do, to make sure you're always breathing purified air.
¹The standard purification and heating performance tests are AHAM AC1-2015 and IEC 60675 respectively. Dyson goes beyond these, by testing filtration efficiency, air projection (DTM801), purification coverage in a 2860ft³ room with multiple sensors (TM-003711) and heating performance in a 1236ft³ room with multiple sensors (DTM 961). Automatically refers to when machine is in auto mode. 

³In maximum setting. Tested for air projection (DTM801), purification coverage in a 2860ft³ room (TM-003711), and heating performance in a 1236ft³ room (DTM961).

⁴Not applicable to heating.

⁵Requires device to run app, 2.4GHz or 5GHz Wi-Fi connection or mobile data, and Bluetooth 4.0 support. For app compatibility, please search for "MyDyson" on the iOS App Store or the Google Play Store. Standard data and messaging rates may apply.

**Based on air projection tests and oscillation capability