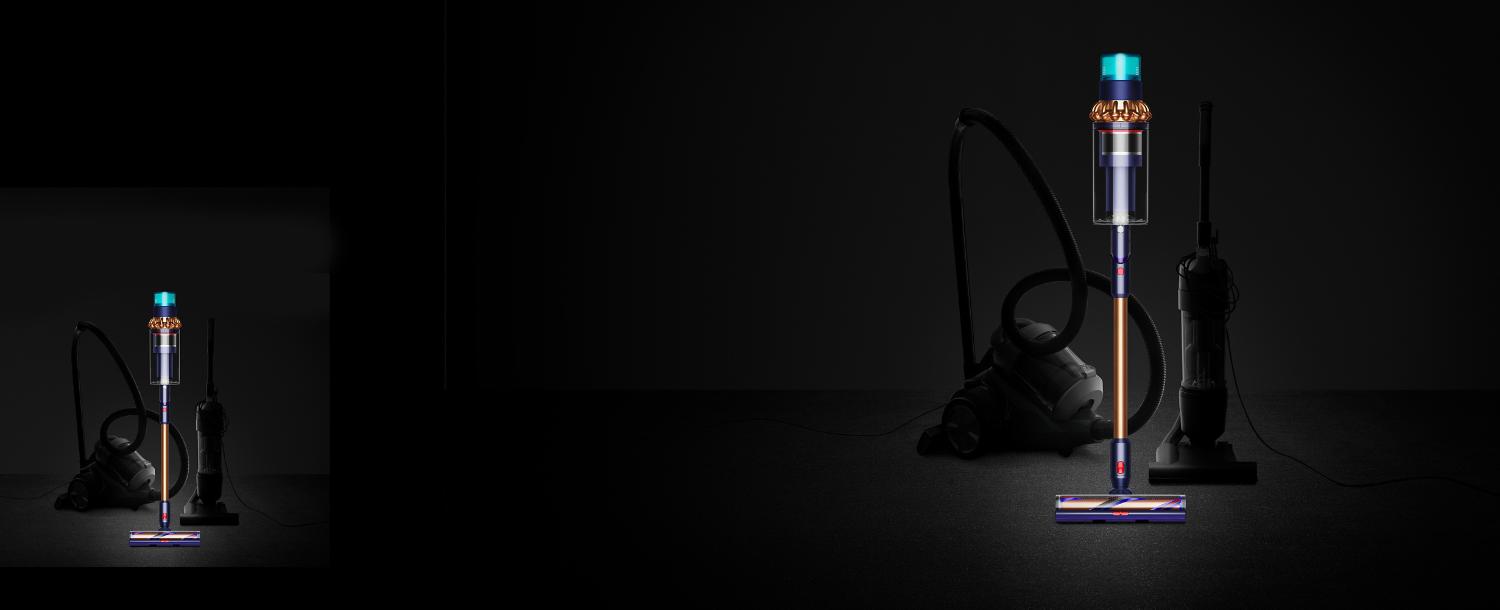 The most powerful HEPA cordless vacuum, for bigger cleans.ˣ
Full size suction power¹, without the cord.
Buy direct from the people who made it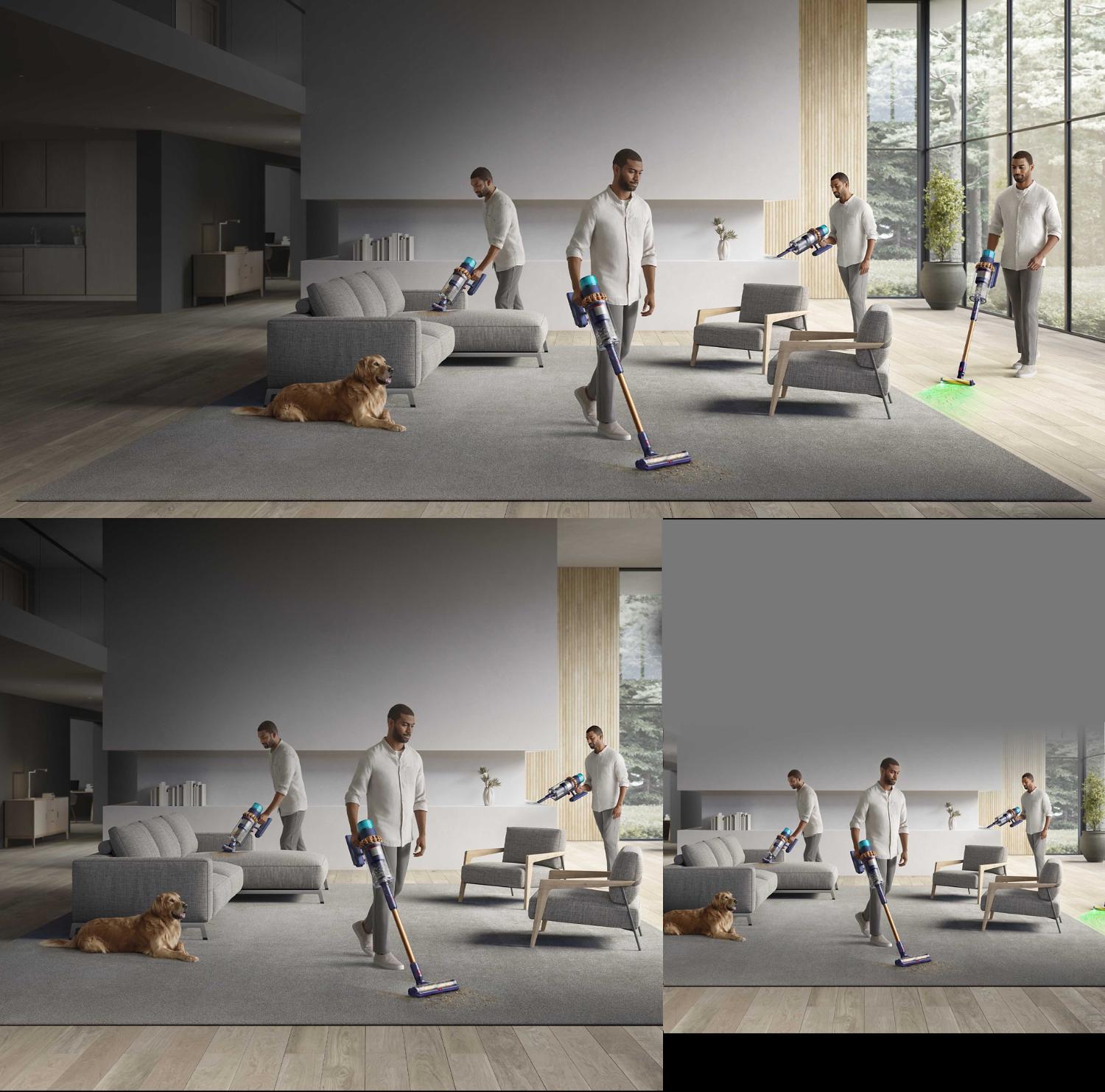 Over two hours of cordless run time²
Carpets and hard floors, sofas and stairs, worktops and hard-to-reach spaces. With up to 140 minutes of run time,² the Dyson Gen5outsize™ vacuum is engineered to deep clean your whole home.
Supersized cordless vacuum technology
Full-size cleaner head

25% wider than the standard Digital Motorbar™ cleaner head – the XL Digital Motorbar™ cleaner head covers more floor with every sweep, for faster room cleaning. And automatically de-tangles long hair and pet hair.

Full-size bin capacity³

0.5 gallon bin capacity means less frequent emptying – so your cleaning gets done faster.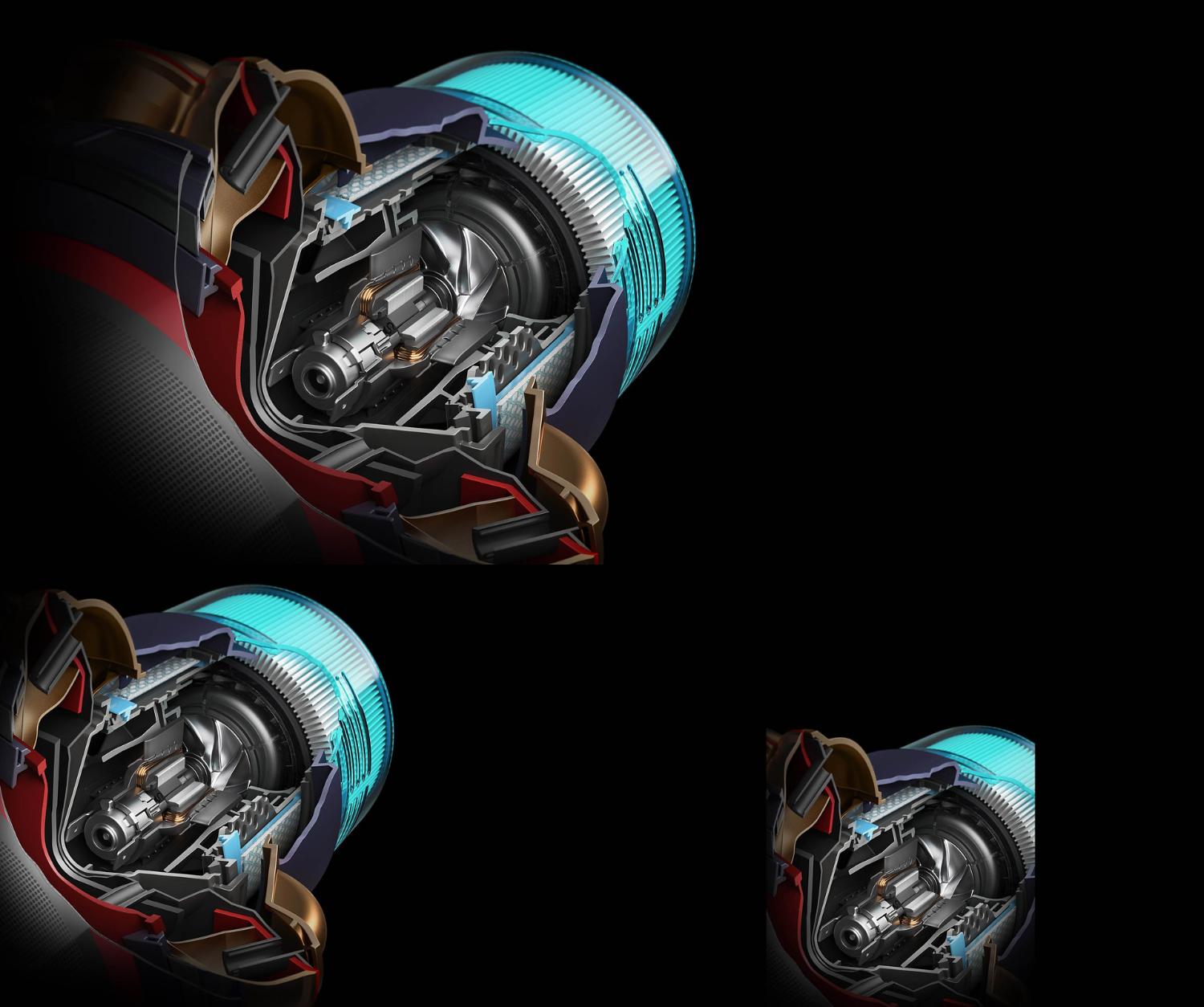 Full-size suction power¹
The Dyson Gen5 Hyperdymium™ motor is our most powerful yet. Generating unrivalled suction power¹ – for our deepest clean.
Illuminates invisible dust

The Fluffy Optic™ cleaner head reveals the microscopic dust and dirt you can't normally see on hard floors³ – so you don't miss anything.

Shows when your floor is clean⁴

A piezo sensor counts and sizes particles – automatically increasing power where it detects more dust.⁴ The LCD screen displays your remaining run time and the number of particles being removed in real time4 – to show you where cleaning is needed. 
Removes hair from pet beds and sofas

The Hair screw tool has a conical brush bar that removes and de-tangles long hair and pet hair – straight into the bin.

Single-button power control

Power at the touch of a button, with no trigger to hold. For comfortable, continuous cleaning.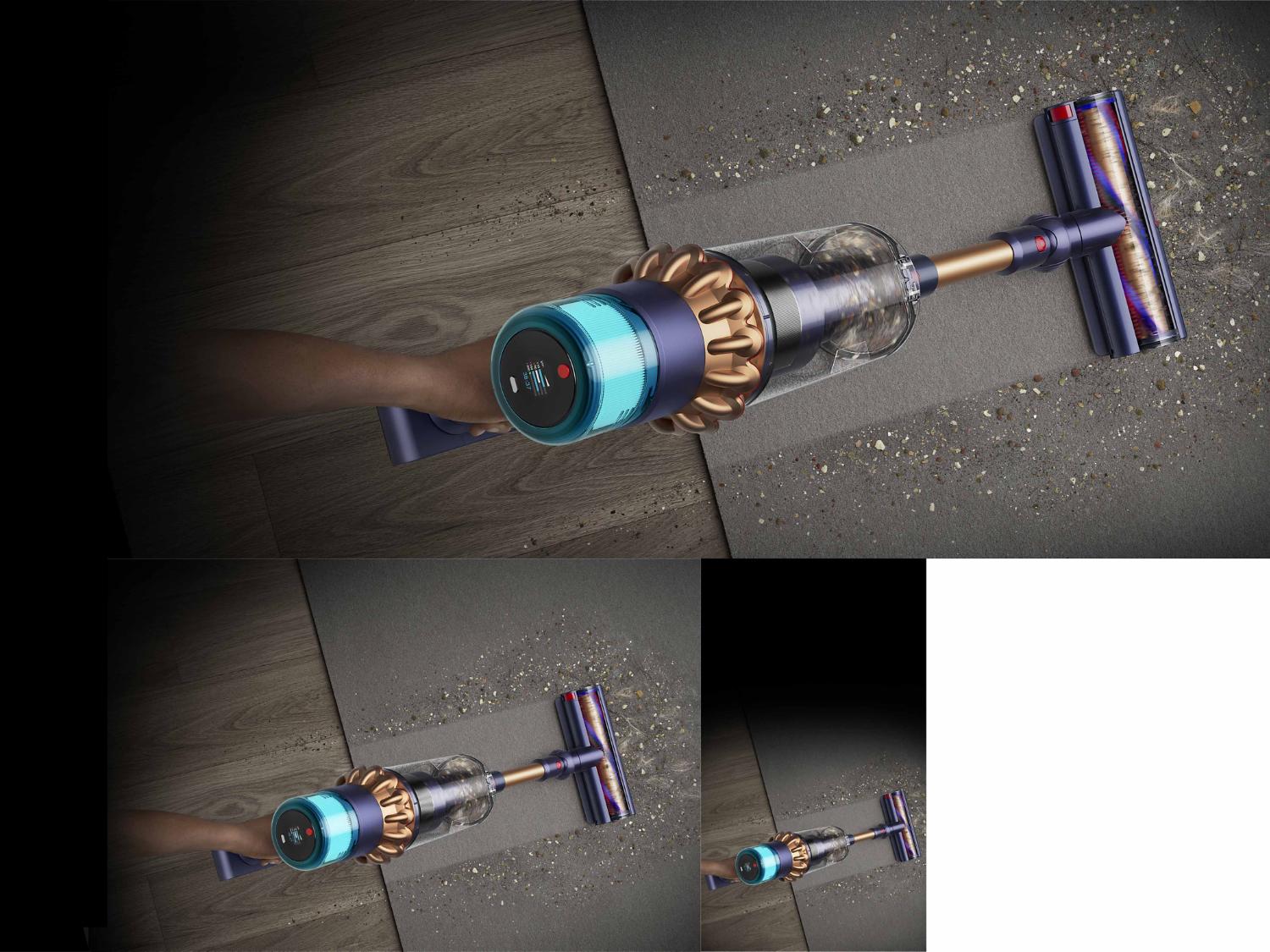 Exclusively in Prussian blue and rich copper
Frequently asked questions
ˣTested at the inlet to ASTM F558, dust-loaded.
**Run time based on consecutive use of two battery packs. Actual run time will vary based on power mode, floor type and/or attachments used.x Tested at the inlet to ASTM F558, dust-loaded. Most powerful refers to Dyson Gen5 series.​
⁺⁺Best accuracy achieved in Auto mode. Auto ramp feature in Auto mode only. Testing based on average in home usage according to Dyson internal test data. Microscopic dust is defined as particles less than 100 microns.​
‡Tested per ASTM F3150 in Boost mode.​
¹When used as instructed. Tested against Influenza A (H1N1) and MS2 bacteriophage. Tested per ASTM F3150 in Boost mode.​
²Compared to the Dyson Gen5 Detect™ vacuum.​