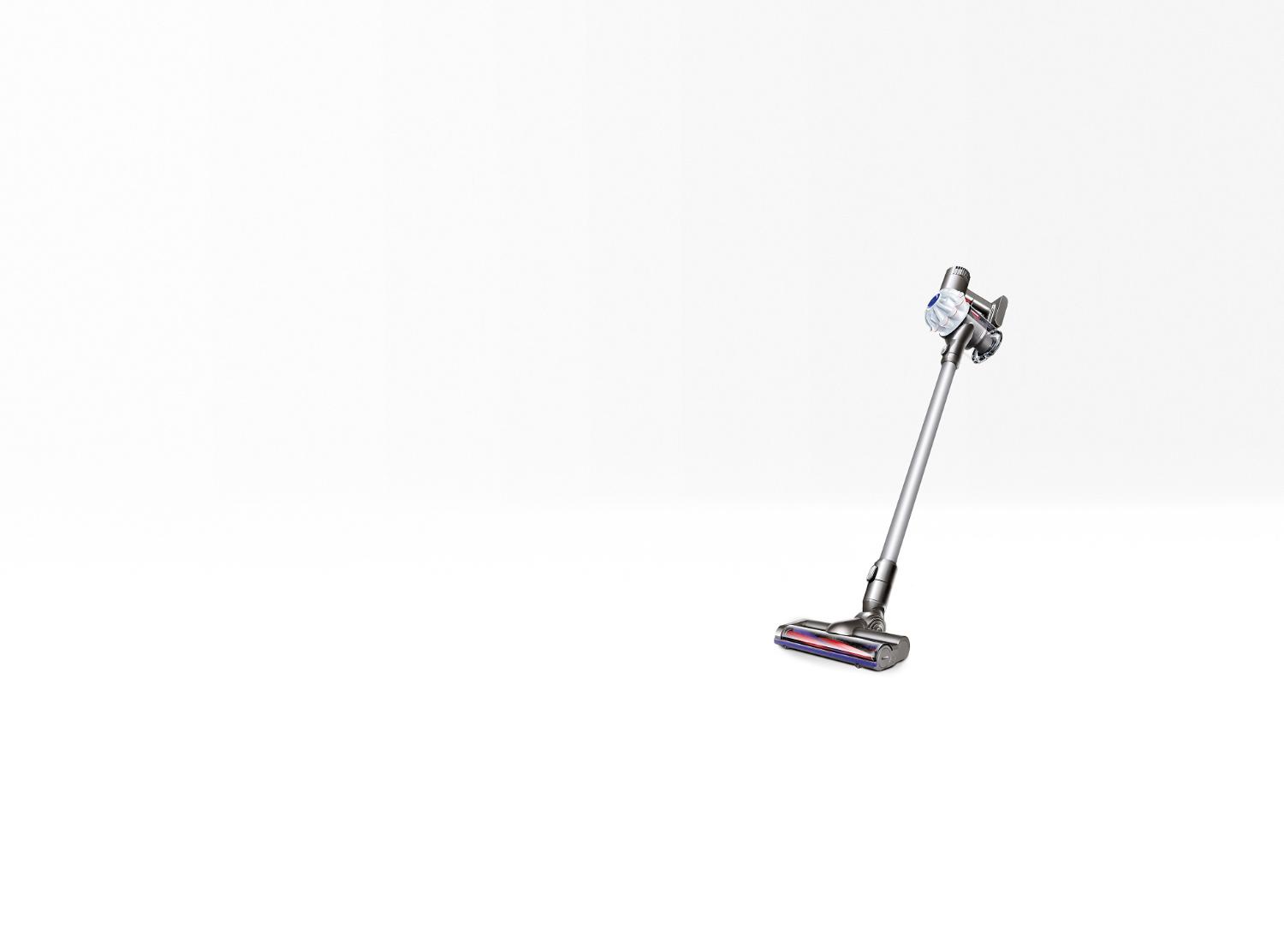 The Dyson V6™ cord-free vacuum cleaner
Up to 20 minutes of fade-free suction.
Currently out of stock.
$299.99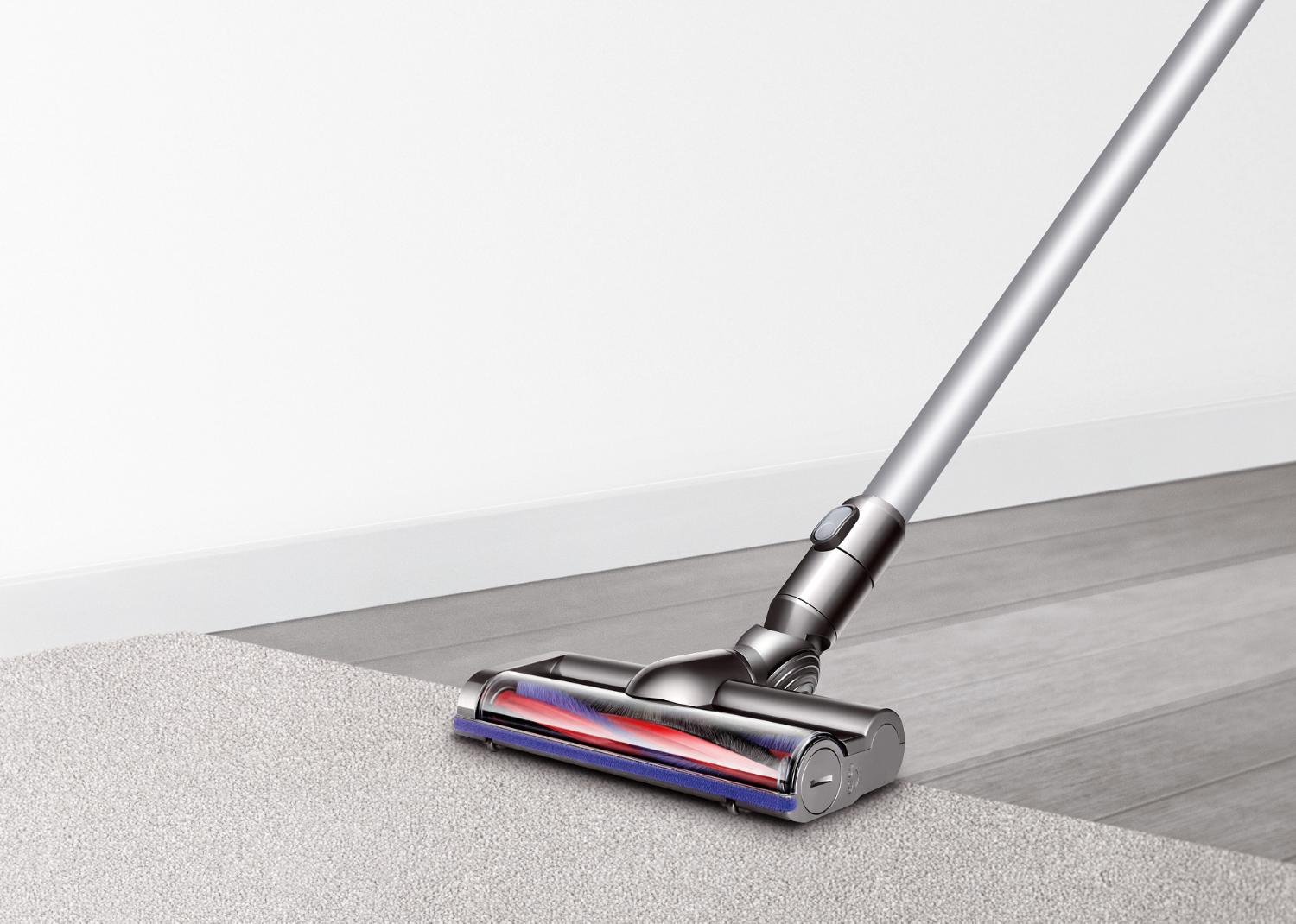 Tackles all floor types.
Motorized brush bar with stiff nylon bristles to drive deeper into carpets, while carbon fiber filaments pick up fine dust from hard floors.
Powered by the Dyson digital motor V6
Engineered for powerful suction on carpets and hard floors.

Up to 20 minutes of fade-free suction
Powerful suction for versatile cleaning in your car and around your home.

One-click bin emptying
Just push the button to release the dirt.

Combination tool
Two tools in one, for simple switching between surfaces.

Crevice tool
Designed for precise cleaning around edges and narrow gaps.

Easily reaches up high
Lightweight and ergonomic to clean high-up places with one smooth motion.

Quickly transforms to a handheld
Changes to a handheld vacuum and back again, in a single action.


Two power modes
Switch between MAX mode for up to 6 minutes of high power, and Powerful mode for longer cleaning.

2 Tier Radial™ cyclones
15 cyclones create strong centrifugal forces, to capture microscopic dirt.

Docking station
Stores and recharges your Dyson V6™ vacuum, so it's always ready for use.

Specifications
Run time (Powerful mode)
20 mins
Cleaner head
Motorized cleaner head
Cyclone technology
2 Tier Radial™ cyclone
Filtration
Washable lifetime filter
Suction power (MAX mode)
100 AW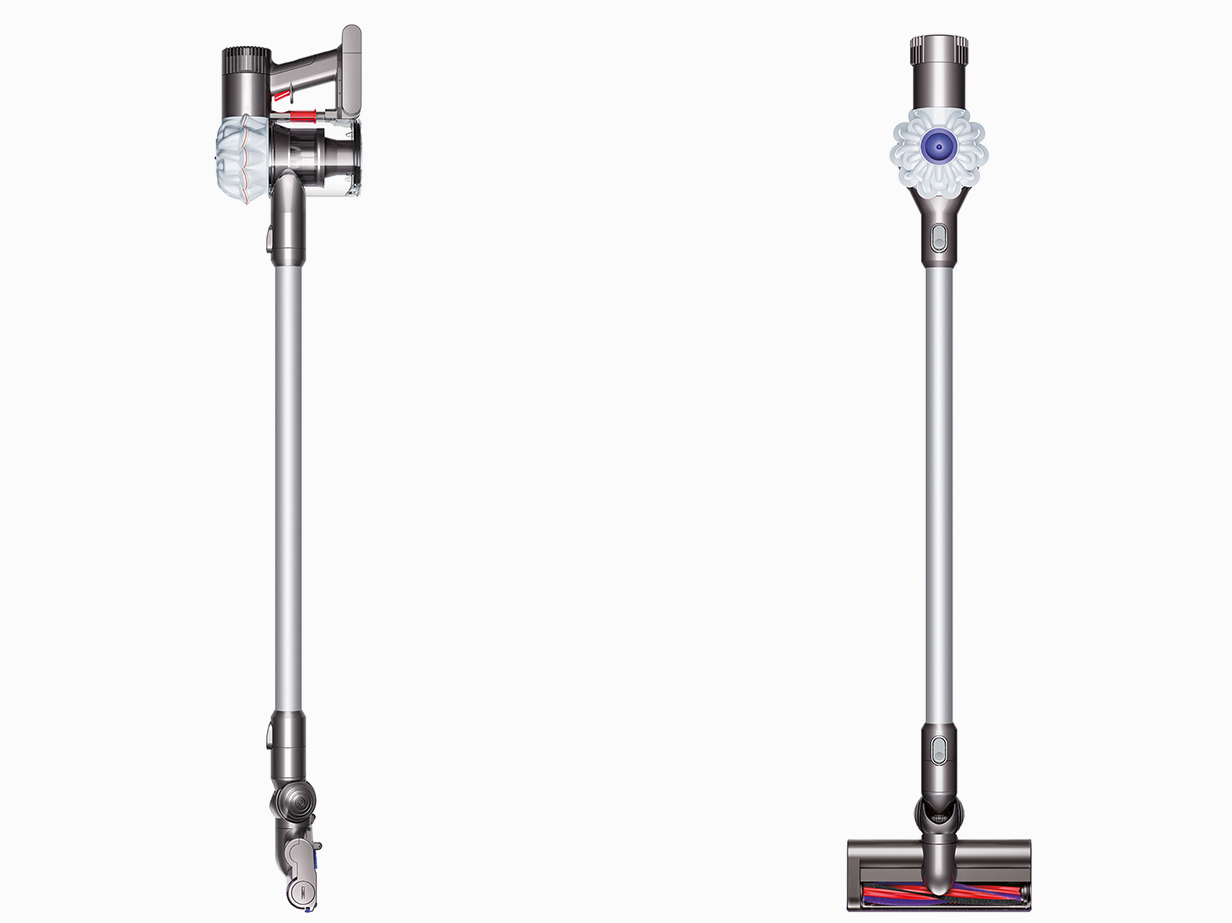 In the box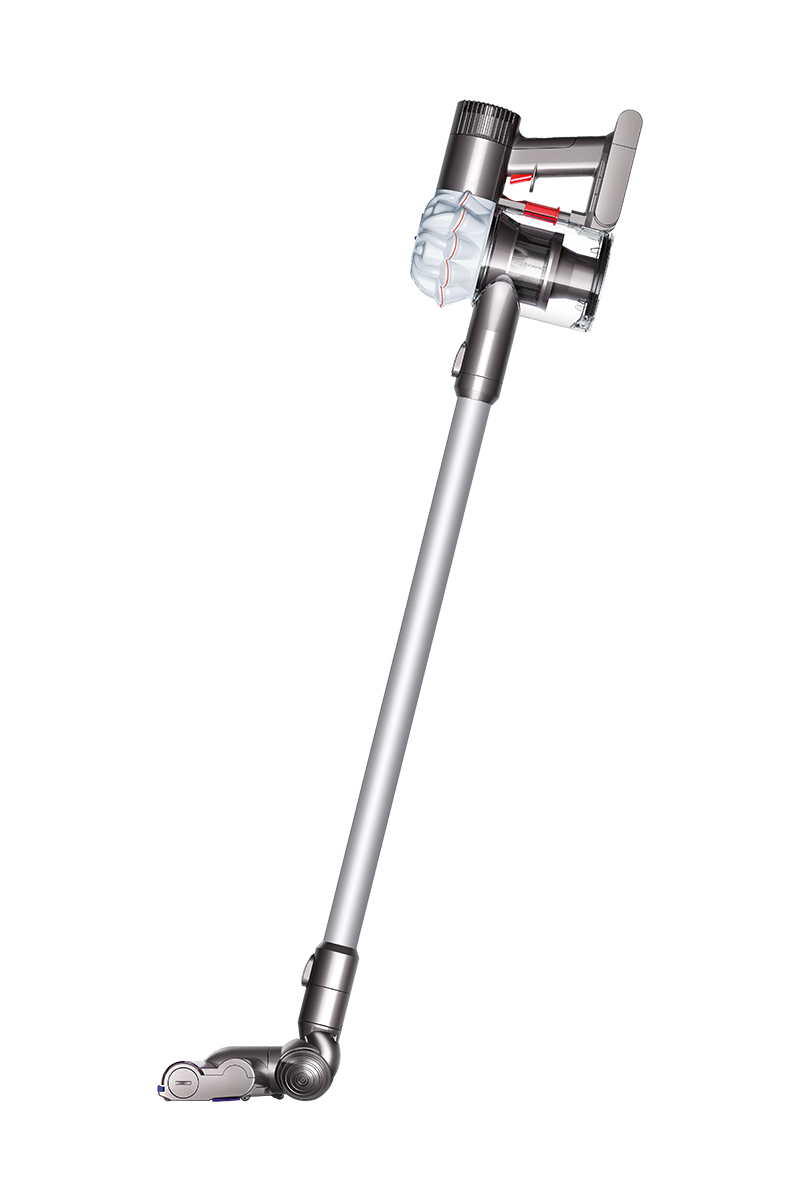 Dyson V6 Cord-free (White)




Dyson V6 Cord-free (White)

Engineered for up to 20 minutes of fade free power

4 tools and accessories included

See all

Click to learn more

Motorhead

Powerful direct-drive cleaner head removes ground-in dirt from carpets

Combination tool

Two tools in one - brush and wide nozzle. For simple switching between tasks

Crevice tool

Designed for precise cleaning around edges and narrow gaps

Docking Station

Wall-mounted dock to recharge your vacuum and tidily store tools

Dyson V6 Fluffy (Blue)

Engineered for homes with hard floors

6 tools and accessories included

See all

Click to learn more

Soft roller cleaner head

Engineered with soft woven nylon and anti-static carbon fiber, for hard floors

Mini Motorized tool

Great for cleaning smaller surfaces, upholstery and stairs

Soft dusting brush

For vacuum-assisted dusting on screens and surfaces

Combination tool

Two tools in one - brush and wide nozzle. For simple switching between tasks

Crevice tool

Designed for precise cleaning around edges and narrow gaps

Docking Station

Wall-mounted dock to recharge your vacuum and tidily store tools

Dyson V6 Absolute (Red)

Engineered for cleaning anywhere around the home

7 tools and accessories included

See all

Click to learn more

Soft roller cleaner head

Engineered with soft woven nylon and anti-static carbon fiber, for hard floors

Motorhead

Powerful direct-drive cleaner head removes ground-in dirt from carpets

Mini Motorized tool

Great for cleaning smaller surfaces, upholstery and stairs

Soft dusting brush

For vacuum-assisted dusting on screens and surfaces

Combination tool

Two tools in one - brush and wide nozzle. For simple switching between tasks

Crevice tool

Designed for precise cleaning around edges and narrow gaps

Docking Station

Wall-mounted dock to recharge your vacuum and tidily store tools