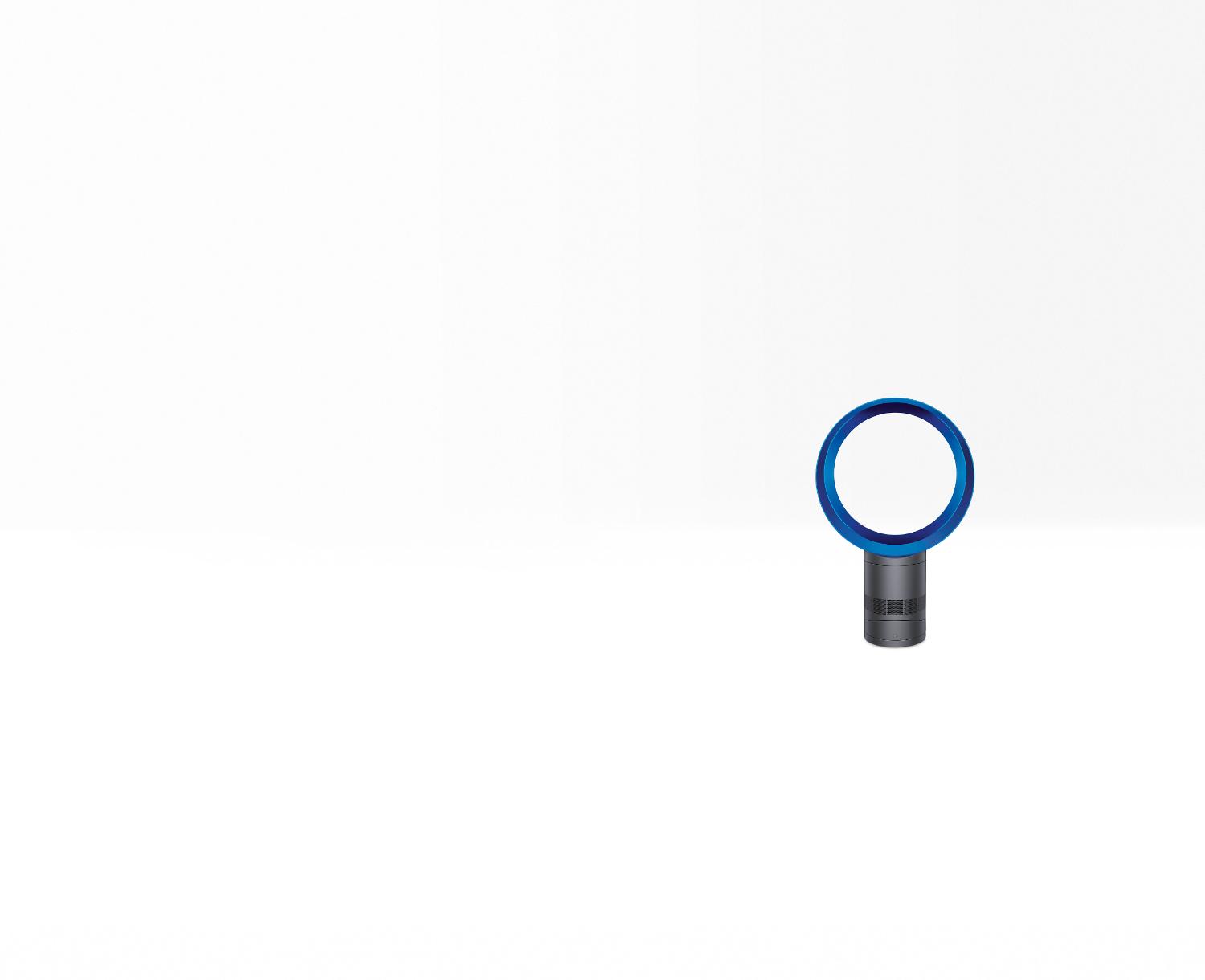 Dyson Cool™ desk fan in iron/blue.
The Dyson Cool™ AM06 desk fan is engineered for smaller spaces.
Currently out of stock.
$299.99
Iron / Blue
Choose Color (3) -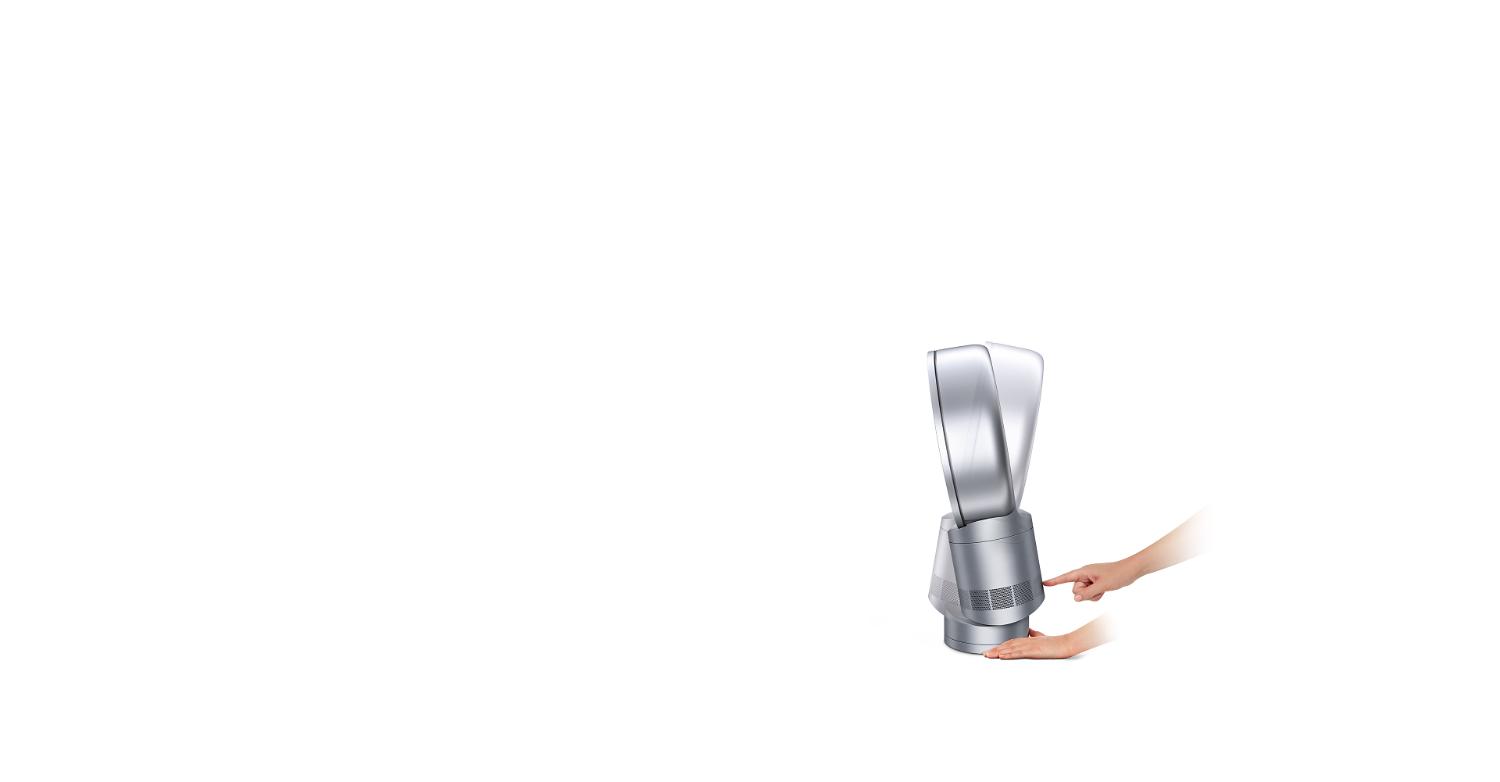 Airflow where it's needed.
The Dyson Cool™ desk fan pivots on its own center of gravity to direct airflow accurately.
Air Multiplier™ technology
No blades, no choppy air. Air Multiplier™ technology amplifies surrounding air, giving an uninterrupted stream of smooth airflow.

Safe
No fast-spinning blades.
Sleep timer
Can be programmed to turn off after preset intervals, from 15 minutes to 9 hours.
Easy to clean
With no awkward safety grille or blades. Simply wipe with a dry or damp cloth.
Remote control
With ten precise airflow settings. Curved and magnetized to store neatly on the machine.

Smooth oscillation
To direct airflow around the room.

Improved energy-efficiency
Engineered to create powerful airflow, using 30% less power than our previous desk fan.
Specifications
Base diameter with plate
5.5 in
In the box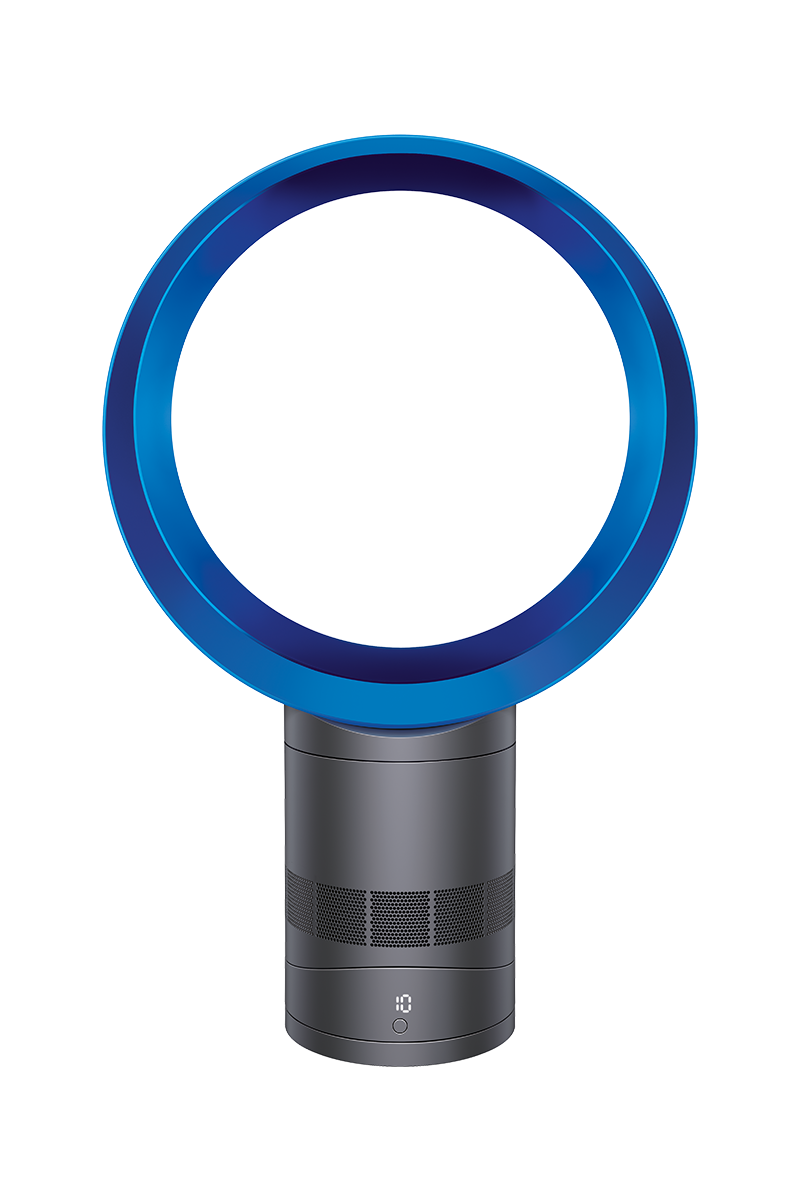 Dyson Cool™ 10 inch desk fan (Iron/Blue)