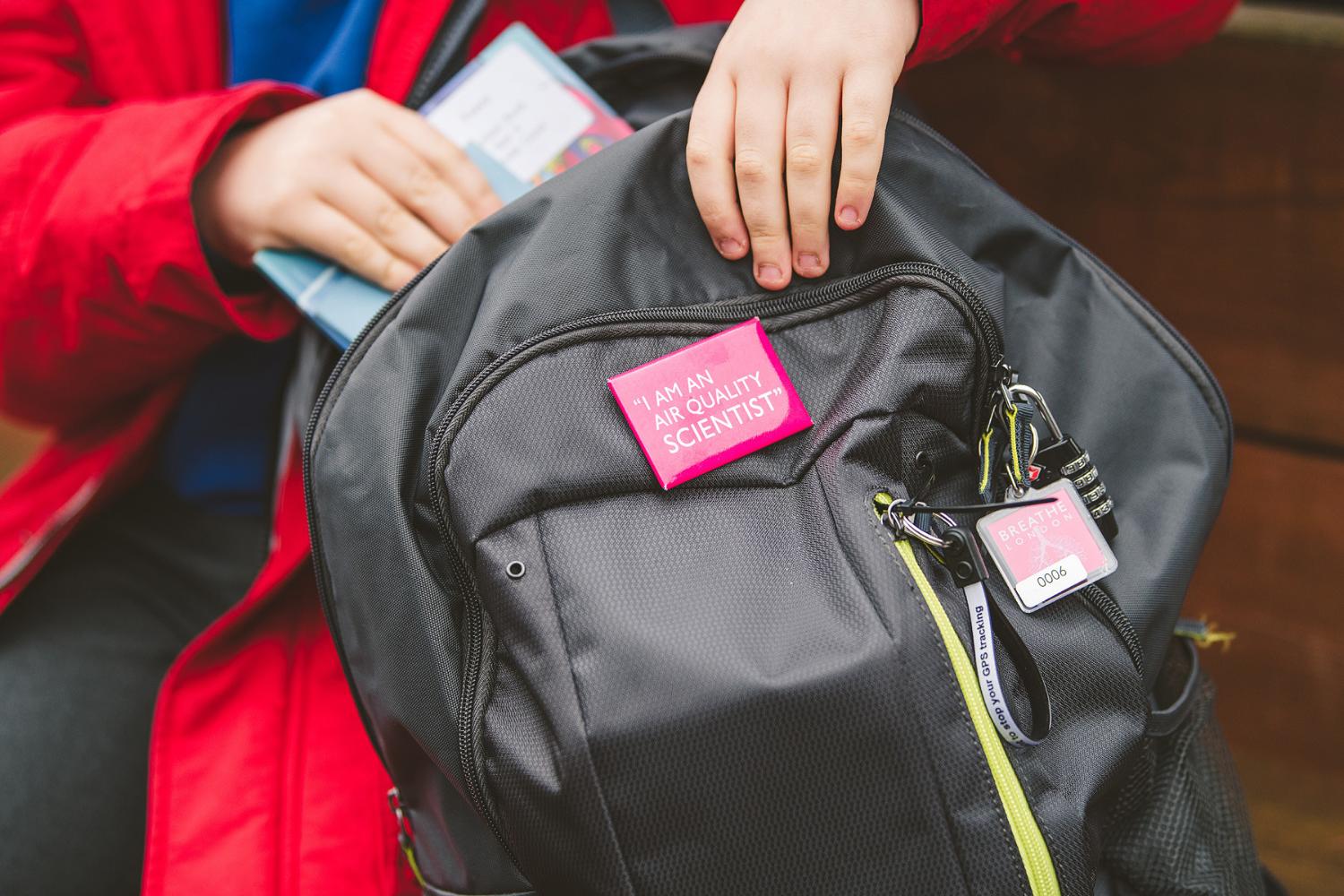 Breathe London study selected as a finalist in 2020 Fast Company World Changing Ideas Awards
The Breathe London study, which used Dyson's bespoke air quality backpack to measure the air quality on children's journey to and from school, has been selected as a finalist for the Experimental category.
28 April 2020
The study, a collaboration between the Greater London Authority, Kings College London and Dyson, saw 258 children in five schools in London, UK carry Dyson's air quality backpack to measure their exposure to pollutants on their route to school.   
The Fast Company World Changing Ideas Awards honour products, concepts, companies, policies and designs that are pursuing innovation for the good of society and the planet. The Experimental category, in which the study featured, showcases concepts, prototypes, and just-launched ideas that have the potential to change how we think about an issue.
Dyson's air quality backpack was engineered by re-working existing sensing technology used in Dyson air purifiers. Dyson engineers designed the portable air monitoring device especially for the Breathe London study, using their knowledge of detection and sensing air quality to make the technology smaller, lighter and portable. The sensor box is built into a backpack and has a rechargeable battery pack that has the capacity to capture a week's worth of data.
Measuring the children's exposure to air pollution in the Breathe London study gave a real-world insight into what school children experience on a daily basis. The study showed that the children who walked, scooted or cycled to school were generally exposed to lower levels of pollution, compared with those who took the bus or went by car. Moreover, the children that walked to and from school through busy main roads were exposed to higher levels of air pollution (NO2) than those that travelled through back streets.  
Following the study, 31 per cent of the children taking part chose to take a different route to school as a result of the data findings, as did 30 per cent of the parents. The children who took part in the study said it boosted their level of air pollution awareness and hence, their understanding of the issue.
The Fast Company World Changing Ideas Awards celebratge innovations that benefit society and the planet, helping them expand their reach and inspire others. In light of the success of the study, the air quality backpack will continued to be produced for research and educational purposes. Later this year, Dyson will launch a global air quality study, measuring the air pollution exposure of individuals in different cities around the world.
Fast Company is a monthly American business magazine, published in print and online that focuses on technology, business and design. It publishes eight issues per year and the Breathe London honour will appear in the issue release on May 5th 2020.
USA

Emails us at USPR@Dyson.com

1330 West Fulton Street, 5th Floor, Chicago IL, 60607