The Dyson 2021 global hair trends forecast by Dyson styling ambassadors
From fringes to bobs, buns and long, loose locks, our Dyson stylist panel predict the top hair trends for the year ahead.
Bob with Bangs
'The Fringe – It's back, it's blunt, it's bold.'
Errol Douglas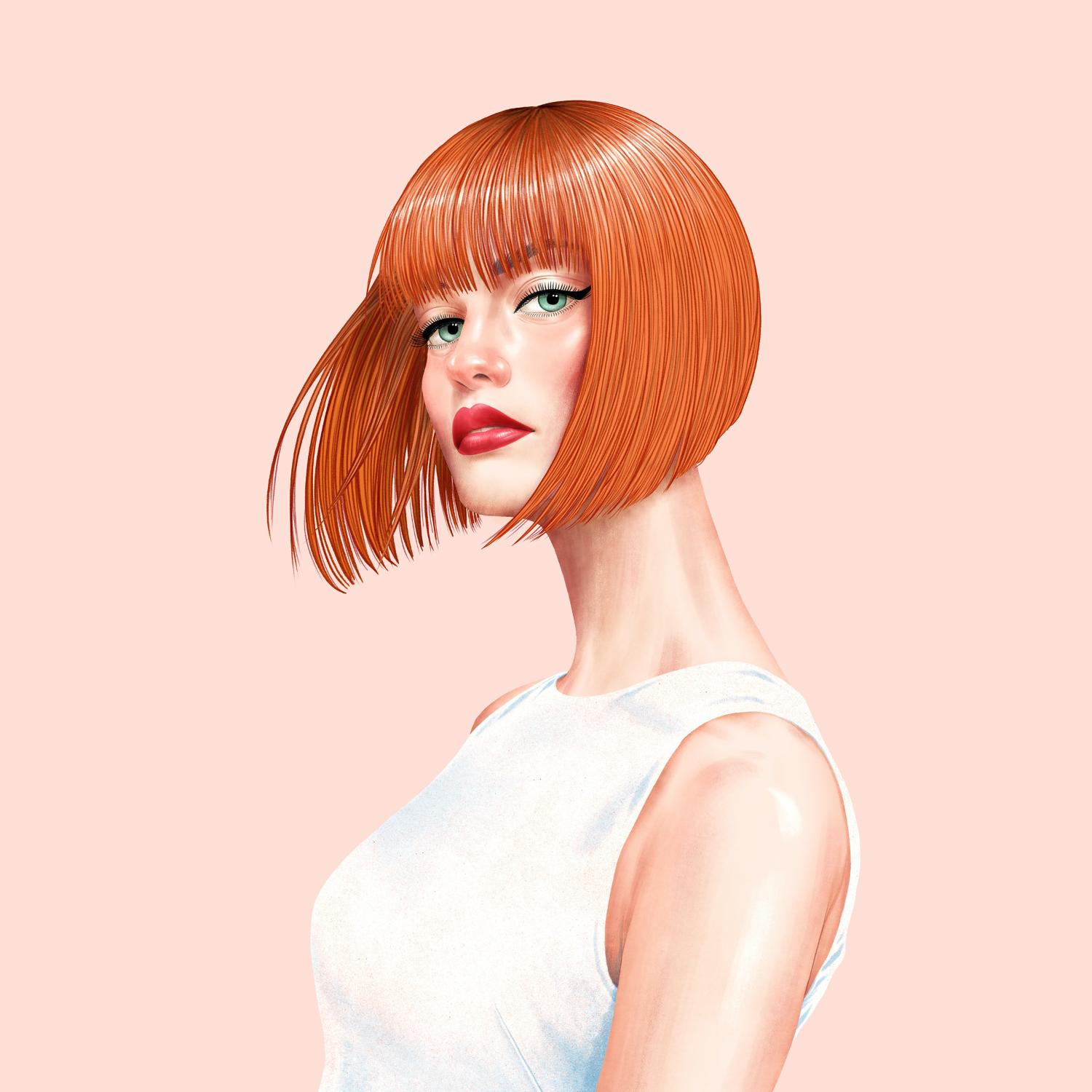 "Lockdown has provided the opportunity to 'let it grow' and currently clients are loving length. Yet, as 2021 hits and salons reopen, the length is going to come off! People will be desperate to get out of their loungewear and return to suiting and booting – a trend that will be seen in hair too.
"Clients will be adopting a braver, 'let's do this' approach to their hair. We will be seeing customised cuts, structured shapes, and cool lines. Regardless of length, it's going to be neat, precise, and exacting, with the straight and structured bob proving the standout style of the year. And then there's the fringe – its back, its blunt, its bold.
"The Dyson CorraleTM straightener is the ideal tool for achieving this style. Teamed with a precise cut, the Corrale's unique flexing copper plates deliver greater control for reduced reliance on heat. This allows for perfect alignment of each section, delivering the look's precise and perfect lines, yet with the added bonus of half the damage. It's also cord-free so can be thrown in a handbag for on-the-go finishes, meaning the style always looks sharp." 
Refined Grunge
'On camera, people want to look good.'
Sunwoo Kim
"In 2021, we're seeing more and more people turn to content creation as a way to stay entertained, inspired and connected. Off camera, the pandemic has added a layer of challenge and uncertainty to individuals' usual self-care routines. On camera, people want to look good.
"I foresee refined grunge making a comeback – bluntly cut, sleek layers framing the face. A chic spin on the minimal, effortless hair popularized by the grunge fashion of the late 90s and early 00s. It's a bold, versatile and low maintenance look. A textured hairstyle moves dynamically, creating an effortlessly cool look in photos or videos.
"The Dyson AirwrapTM styler is my go-to for achieving the messy, tousled texture of this look. After rough drying, go in with the larger 40mm barrels, styling sections at random around the head, whilst avoiding the fringe. Once the curls have cooled, run fingers through the lengths and allow the curls to drop for 10 – 15 minutes. Finally, disturb the style with a shake up with my hands and spritzing of texture spray throughout."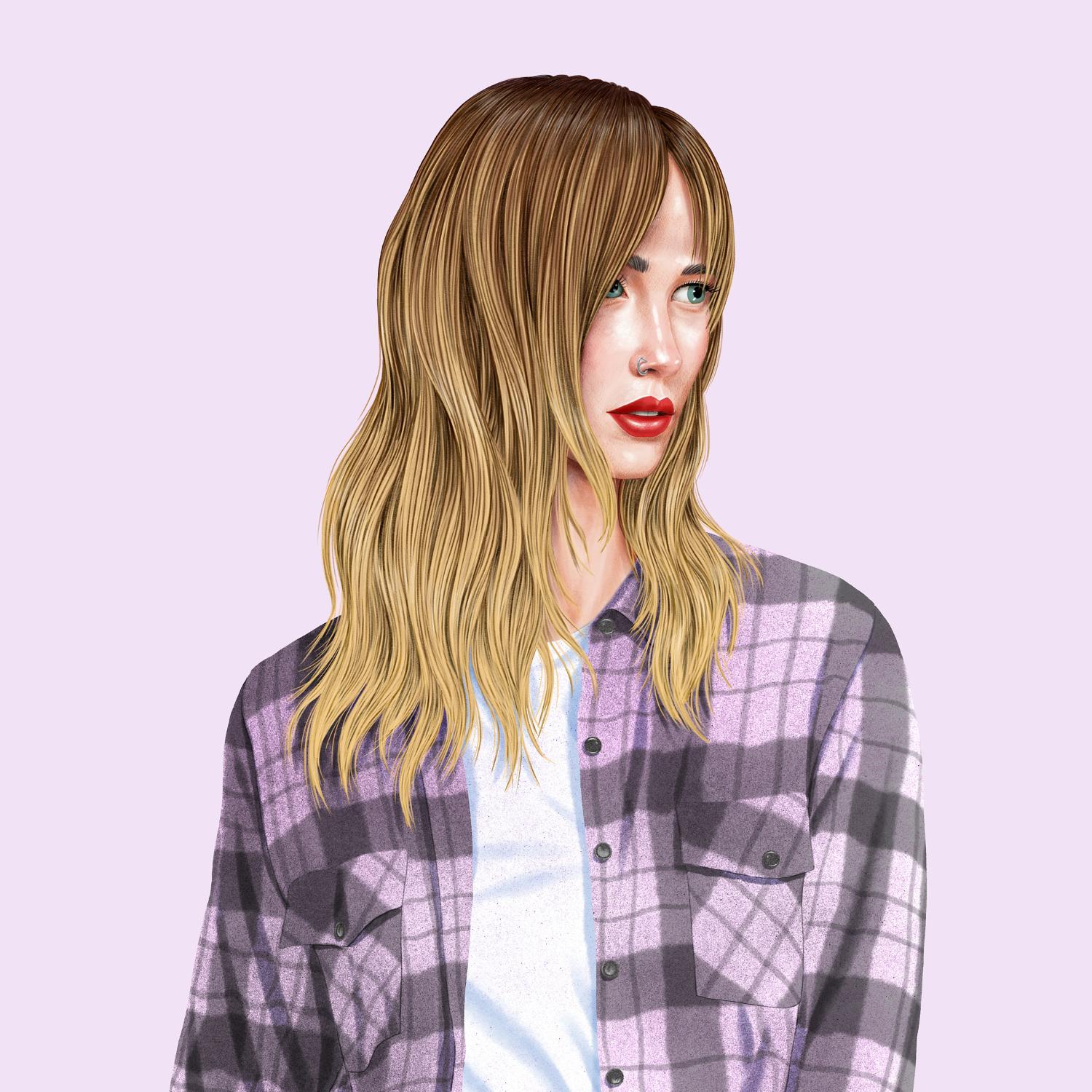 90's Inspired Space Buns
'Expect styles with attitude as people become braver'
Matthew Collins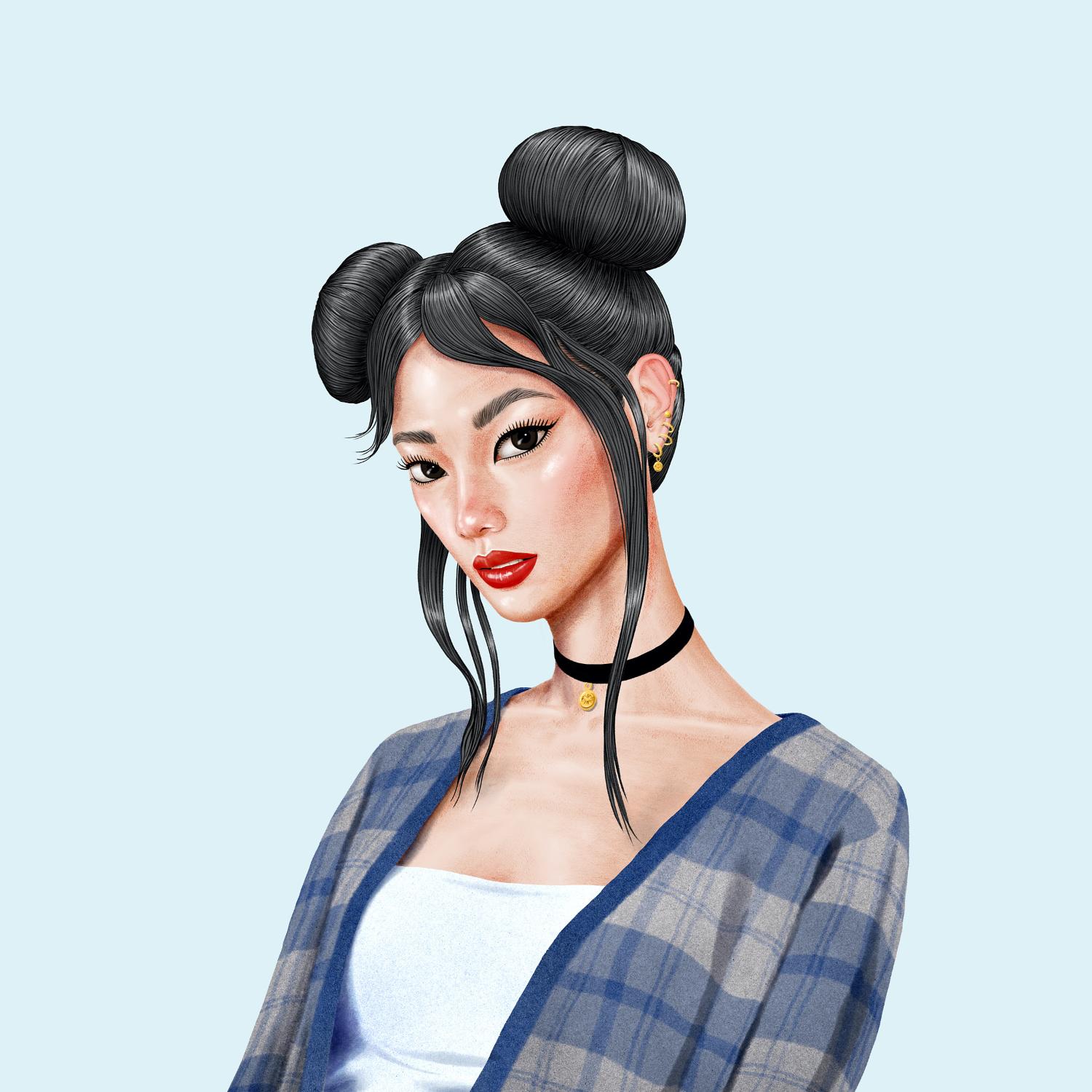 "Picking up speed as we enter 2021, the 90s will continue to see a major resurgence. Expect styles with attitude as people become braver, experimenting with updos and hair accessories as a way to express their identity. The HBO show Euphoria has had a major impact on the trend of retro updos this year, which is likely to gain mainstream momentum in 2021.
"Hair colours and cuts have been fairly simple for a while, so as people break free from lockdowns, cool updos see people express a bold sense of style without a major cut or colour change. Small, tight 90's inspired space buns with a centre part and straight highlighted 'bold money pieces' framing the face will be the look of the year.
"To achieve this style, start by parting the hair into a perfect centre parting before straightening with the Dyson CorraleTM straightener. Using a pin tail comb helps to achieve the precise line of the centre parting. Next, gather the hair into pigtails on either side of the head, leaving out small sections to frame the face, whilst combing the gathered hair to neaten any bunching or flyaways. Twist each pigtail around the base of the pigtail to achieve a bun on either side of the head. Fix in place with elastics and pins. Finally, straighten the front sections with the Dyson CorraleTM straightener, bending towards the face."
Long and Loose Locks
'Stylists will be asked to achieve the 'I woke up like this' look.'
Jen Atkin
"After months in quarantine allowing hair to run free, we are emerging from lockdown with long, beautifully undone locks. Now we seek to enhance this natural texture.
"In 2021, stylists will be asked to achieve the 'I woke up like this' look – an effortless, natural, organic style with loose, unstructured movement. The deconstructed, slightly dishevelled look is to become ever more prominent across both popular culture and on the runway as the year unfolds. Stylists will be the first source of self-styling advice for client's looking to embrace what Mother Nature gave them.
"Of course, not all of us are blessed with a hair type that will air dry to the perfect undone look, so need a little help. The Dyson SupersonicTM hairdryer with Diffuser attachment is engineered to define curls and waves. The longer prongs reach deep into the hair to disperse air around the hair more evenly, simulating natural drying. For finer or straighter hair types where a natural curl pattern isn't present, I recommend preparing with a Wave Spray before bending 1-2-inch sections back and forth into an accordion pattern and placing into the diffuser. Use medium heat and low airflow to avoid disturbing the hair and causing unnecessary flyaways."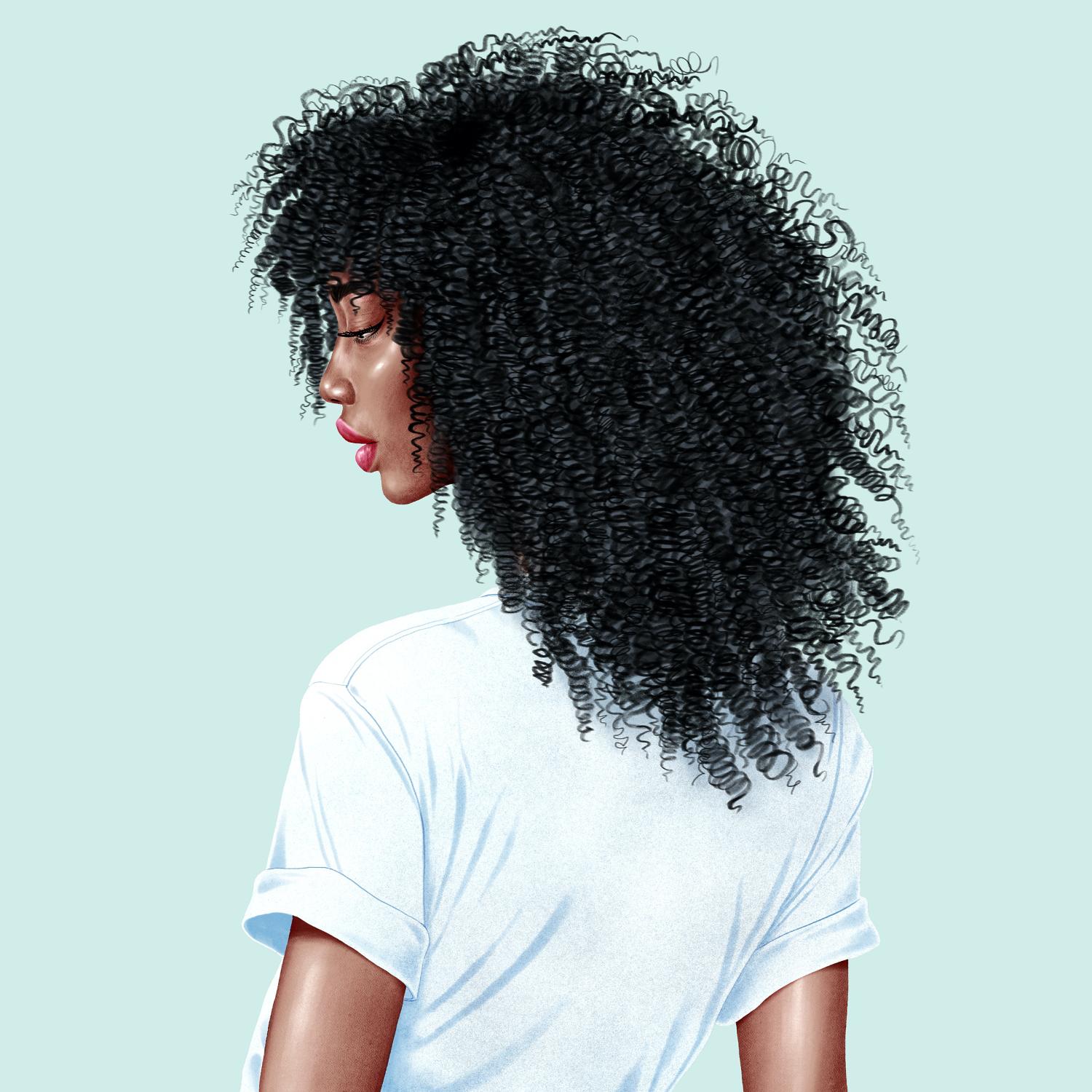 Sleek and Straight
'People will seek simplicity'
Jehee Park
"With all the chaos and confusion of COVID-19, people will seek simplicity in the year ahead. This will be true of hair too with 'texturized straight hair' proving popular. People will prefer effortless, clean looks that are easy to achieve themselves. Mask wearing has meant people are now choosing more natural make up and in turn, will seek hair styles that complement this paired back look.
"Making and achieving this look quick and simple. The Dyson CorraleTM straightener delivers a naturally straight style while being kinder to the hair. The unique copper flexing plates shape to gather the hair for sleek section alignment, whilst the variable heat settings allow the same results to be achieved at lower temperatures, preventing the hair from extreme heat damage."
The Influence of Face Masks
'I think we'll see some incredible hair looks influenced by mask wearing'
Jawara Wauchope
"With face masks now a part of our everyday lives, this creates the ideal platform for people to showcase their creativity in hair. Hair has played an important role in self-care and improving the way people feel in challenging times. I've seen so many people attempt to learn new ways to style their hair during lockdown and as we move into 2021 and the world we live in looks more different than we could have imagined a year prior, I think we'll see some incredible hair looks influenced by mask wearing.
"The Dyson AirwrapTM styler offers so much versatility in one tool, allowing people to switch up their style depending on how they're feeling each day. From the Firm Smoothing Brush to stretch out curls and waves, to adding face framing shape with the barrels and round brushes, masks need not restrict what's possible when it comes to hair. I am excited to see how hair can form a part of the new wardrobe essential."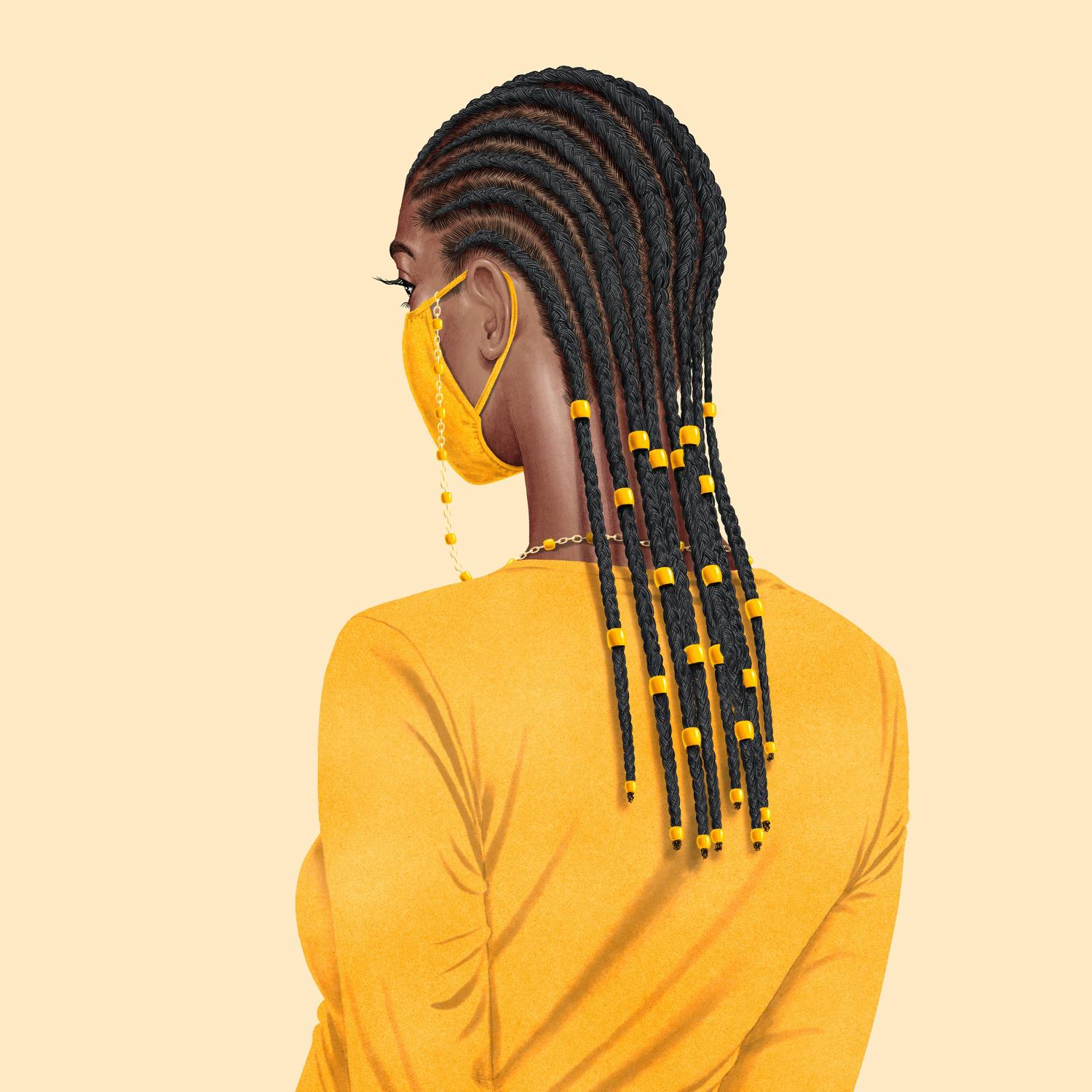 USA

Emails us at USPR@Dyson.com

1330 West Fulton Street, 5th Floor, Chicago IL, 60607