Dyson V7™ handheld vacuums cleaners.
The strongest suction of any other cordless handheld vacuum.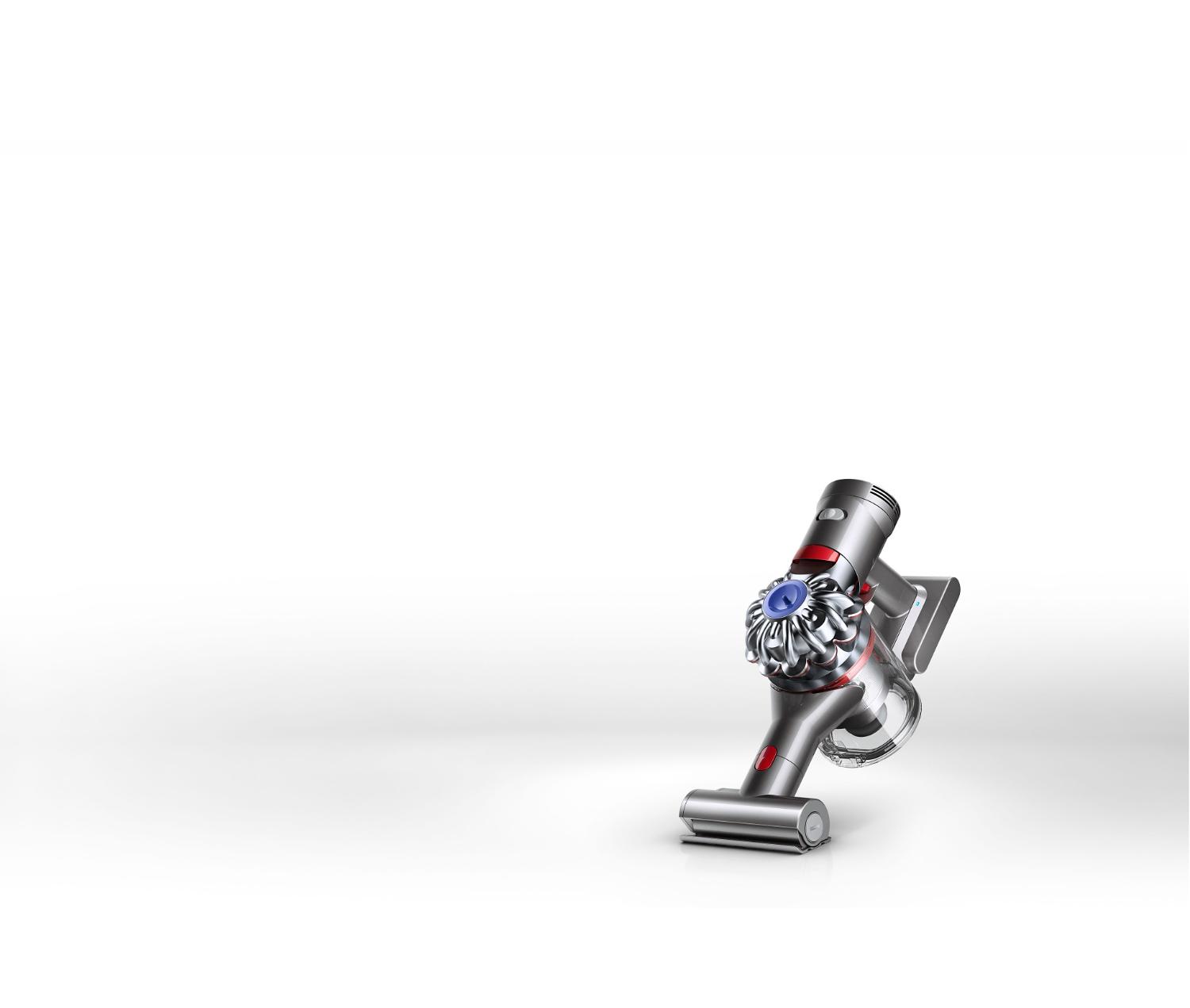 Dyson V7™ handheld vacuums provide up to 30 minutes of fade-free suction. Powered by the Dyson digital motor V7, for an effortless clean every time.
Long-lasting power. All around the home, and beyond.
Ideal for cleaning difficult to reach places, from your stairs to your car. 

Dyson V7™ vacuums

Dyson V7™ vacuums
Dyson V7 Trigger vacuum (Nickel)

Up to 30 minutes of powerful suction.

Hygienic bin emptying.

Additional tools for tough tasks.

4 tools and accessories included

See all

Click to learn more

Mini Motorhead

Great for cleaning smaller surfaces, upholstery and stairs

Combination tool

Two tools in one - brush and wide nozzle. For simple switching between tasks

Crevice tool

Designed for precise cleaning around edges and narrow gaps.

Charger

Charges your vacuum with or without the Docking station

Dyson V7 Car + Boat vacuum (Purple)

Up to 30 minutes of powerful suction.

Hygienic bin emptying.

Additional tools for cars and boats.

8 tools and accessories included

See all

Click to learn more

Mini Motorhead

Great for cleaning smaller surfaces, upholstery and stairs

Combination tool

Two tools in one - brush and wide nozzle. For simple switching between tasks

Crevice tool

Designed for precise cleaning around edges and narrow gaps.

Charger

Charges your vacuum with or without the Docking station

Stiff bristle brush

Stiff nylon bristles dislodge stubborn dirt from floors and furniture

In-car charger

Plugs into a 12V lighter socket for charging in your car, caravan or boat

Mini soft dusting brush

With soft nylon bristles to clean delicate surfaces and fabrics

Extension hose

Enables deep cleaning in narrow or shallow spaces