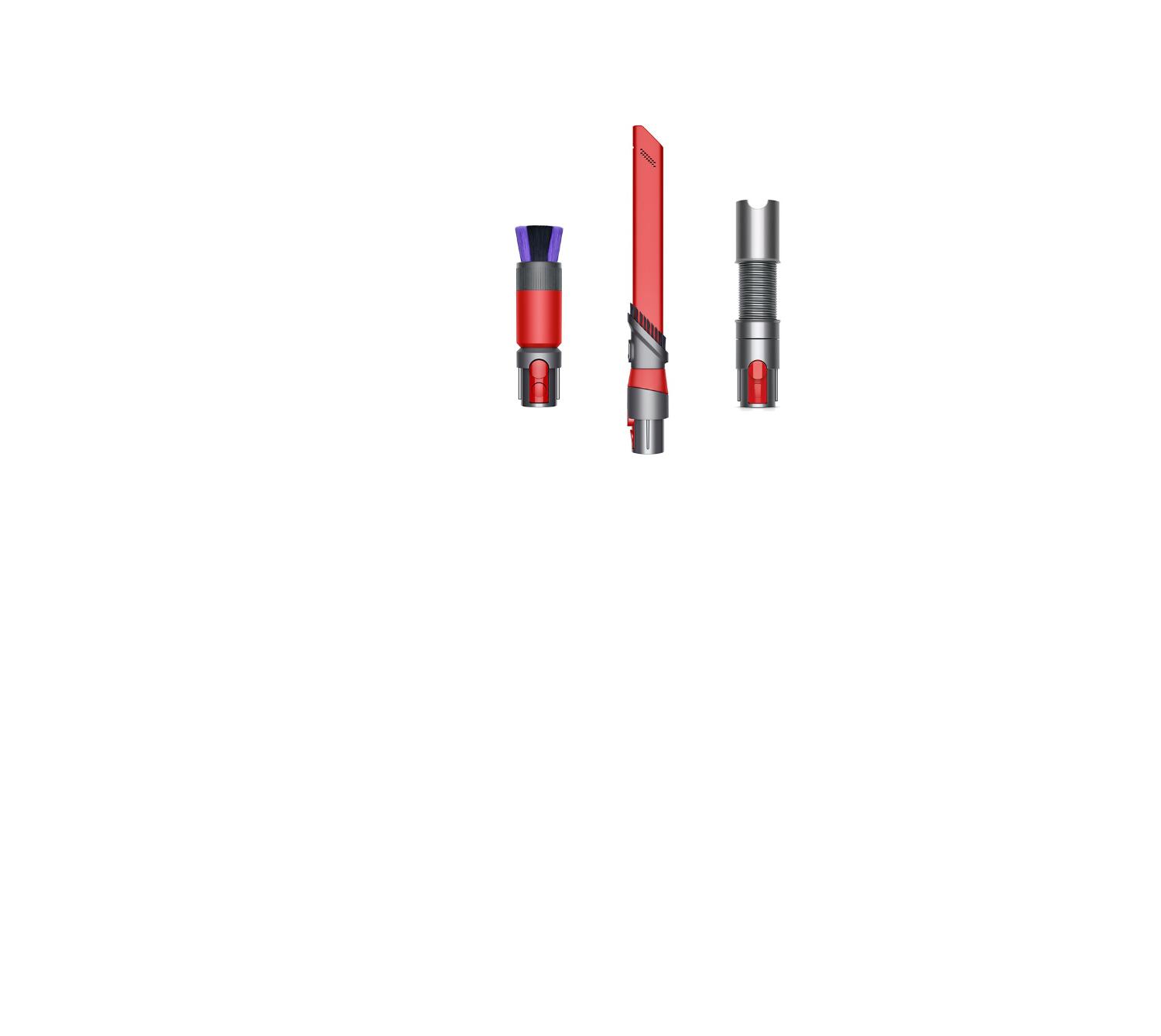 Detail cleaning kit
The details matter. Gently clean delicate surfaces or items with the scratch-free dusting brush. Attach any compatible tool to the extension hose and use the awkward gap tool to clean the hardest-to-reach places.​
Dyson V15 Detect™ vacuums

Dyson V12 Detect Slim™ vacuums

Dyson Digital Slim™ vacuums

Dyson Cyclone V10™ vacuums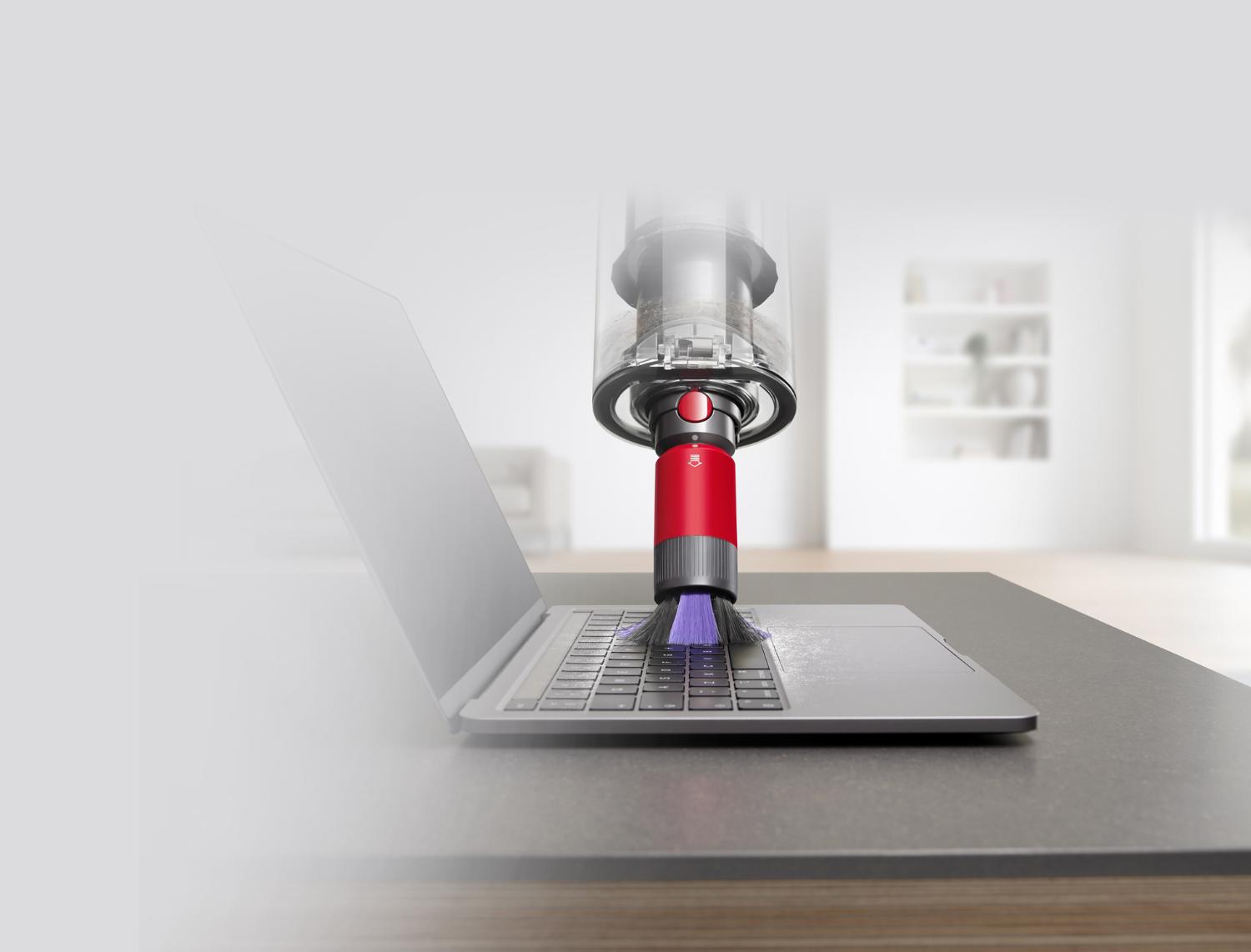 Scratch-free dusting brush
Gentle on delicate surfaces. Self-cleaning – a rotating cuff keeps the soft bristles clear of dust.
Cleans delicate surfaces. Then cleans itself.
Softer than nylon

A soft rubber bumper and 8,100 ultrafine PFT filaments tapered to just 0.05mm protect against marks and scratches.

Dyson's self-cleaning ultra-soft dusting brush

A clean brush every time. Hygienically clear dust and debris from the bristles with a twist. Clean after clean.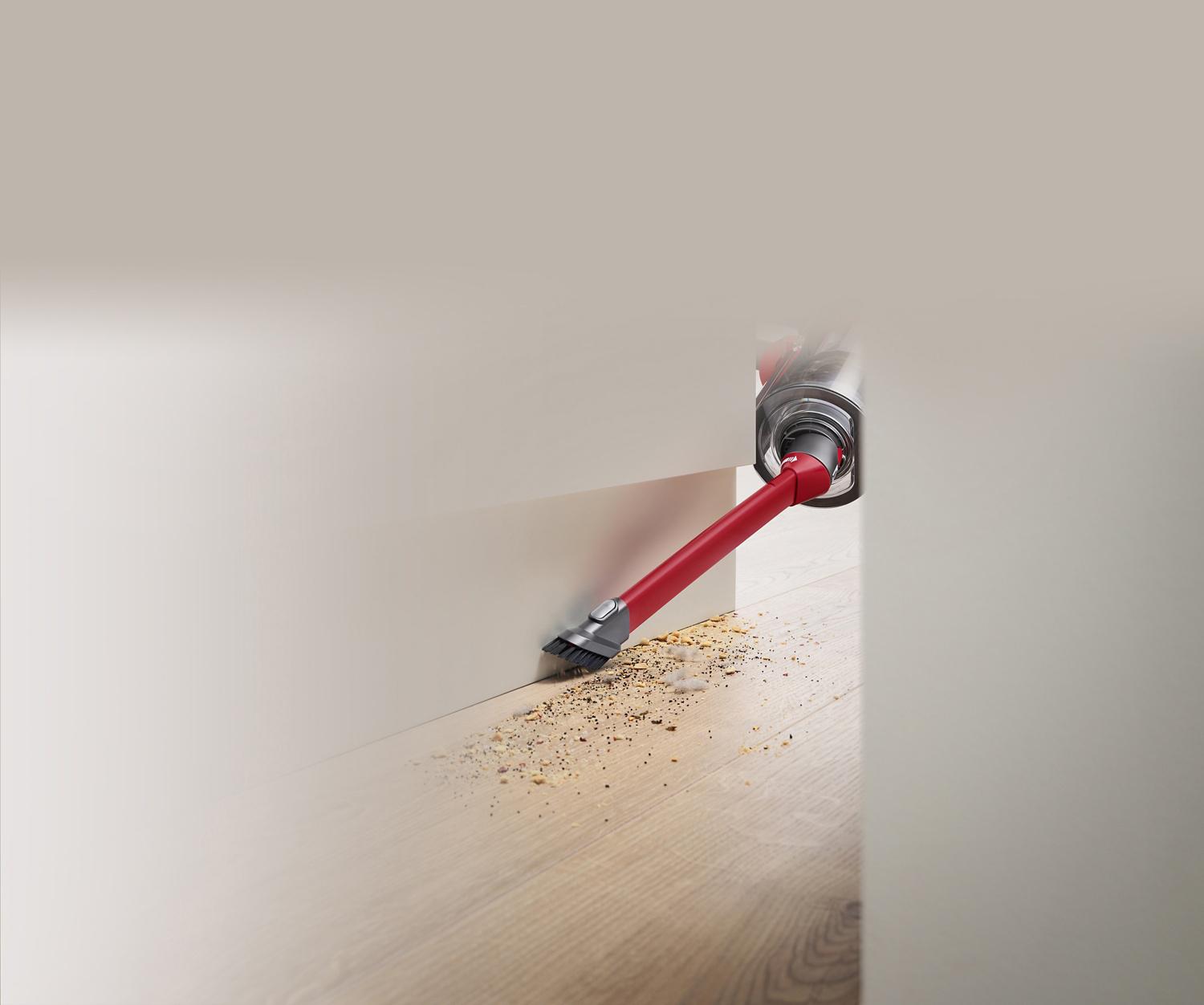 Awkward gap tool
Long and narrow, with a 22° twist to clean car storage compartments, tight gaps and hard-to-reach places.
Deep cleaning with a twist
Twists 22° to clean awkward areas

With a narrow profile to reach into tight spaces. A sliding brush helps loosen stubborn dirt when needed.

The crevice tool that reaches further

1.6 inches longer than our standard Crevice tool to clean even deeper into tight spots and reach what's normally unreachable.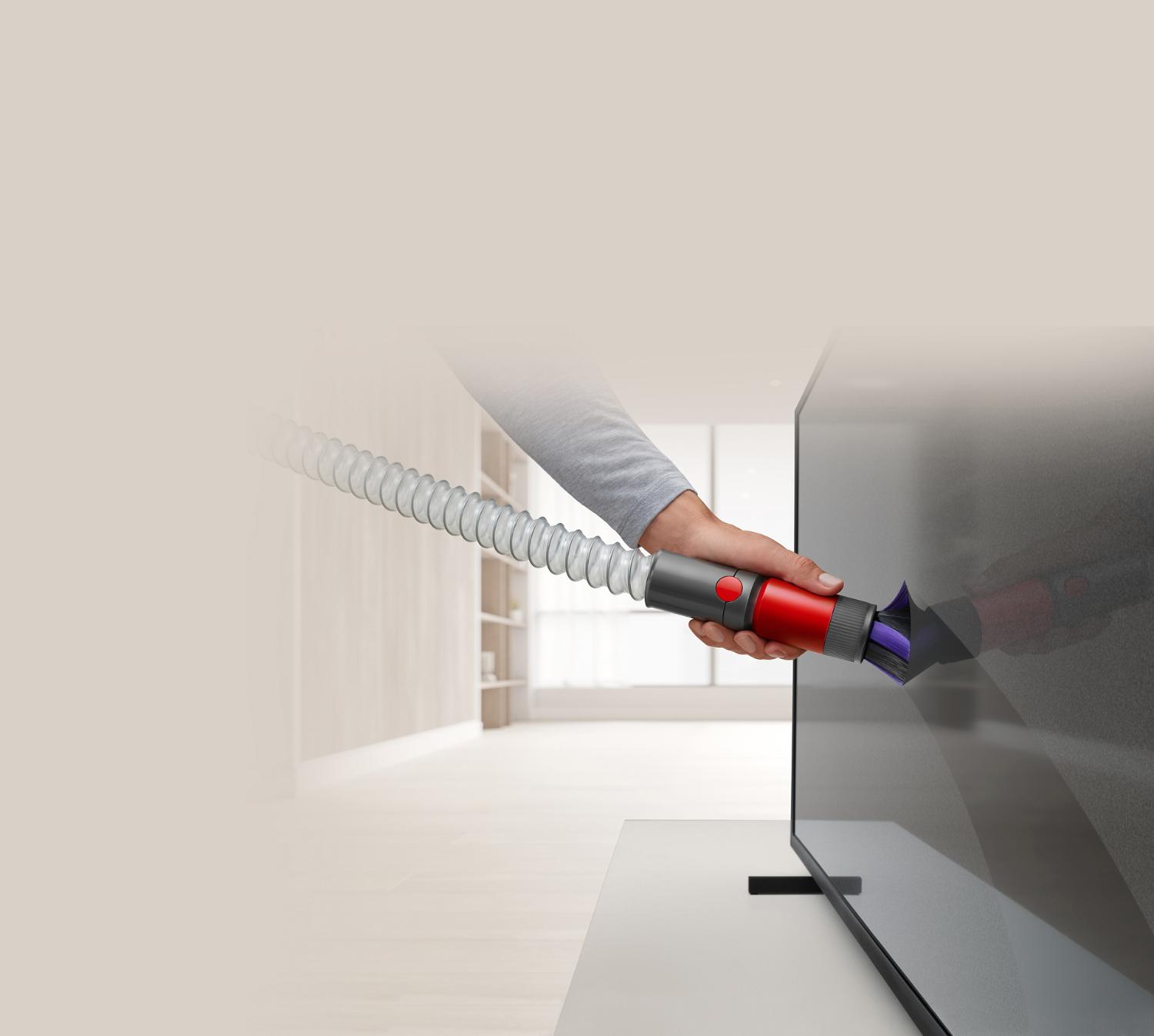 Extension hose
Adds up to 24 inches of flexible reach to any non-powered tool attachment.
Combines with any Dyson tool
Flexible, scratch-free dusting

Combine with the Scratch-free dusting brush for delicate cleans up high or down low.

Spring cleaning

A flexible wire helix – engineered from tough wire sandwiched between two layers of durable plastic – springs back into position when not in use.