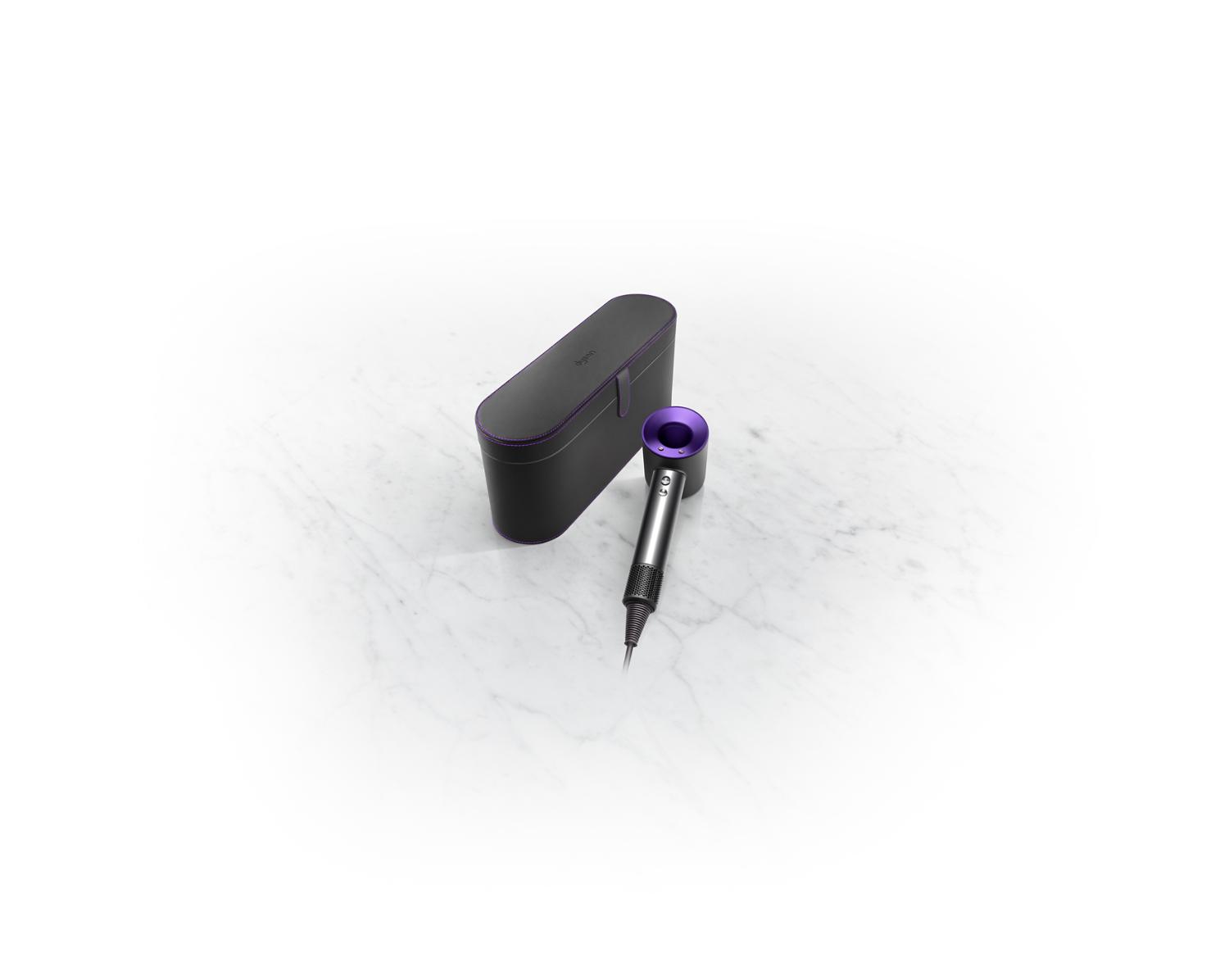 Black Presentation case
Developed by James Dyson, this Dyson Supersonic™ hair dryer presentation box has a black finish, cushioned with soft fabric and secured by a magnetic clasp.
Dyson Supersonic™ hair dryer not included.
You may also be interested in:
Supersonic stand

Part No. 970133-01

Engineered to neatly hold your hair dryer and its magnetic attachments, with one click.

Detangling Comb

Part No. 965003-02

Engineered with wide, polished teeth to glide easily through wet and dry hair – detangling with minimal friction.

Dyson Vented Barrel brush – 1.4 inch

Part No. 971053-01

Designed to create volume and shape as you style, the Dyson Vented Barrel brush features round-tip bristles for scalp comfort, a weighted handle for balance, and a vented barrel for even heat distribution.
Buy direct from the people who made it