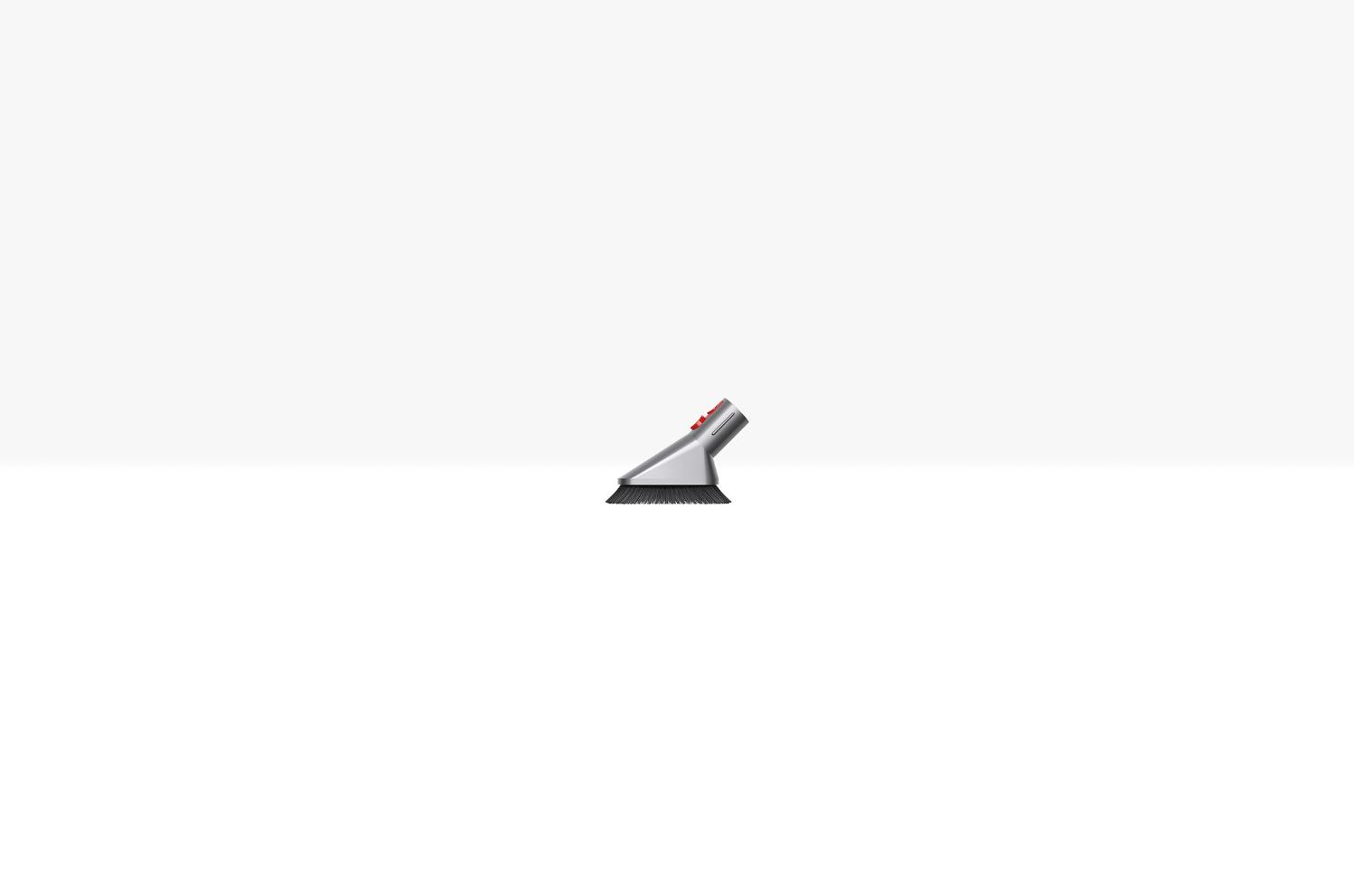 Quick-release Mini soft dusting brush
Easy, vacuum-assisted dusting. Soft bristles lift dust and allergens from flat surfaces and furniture.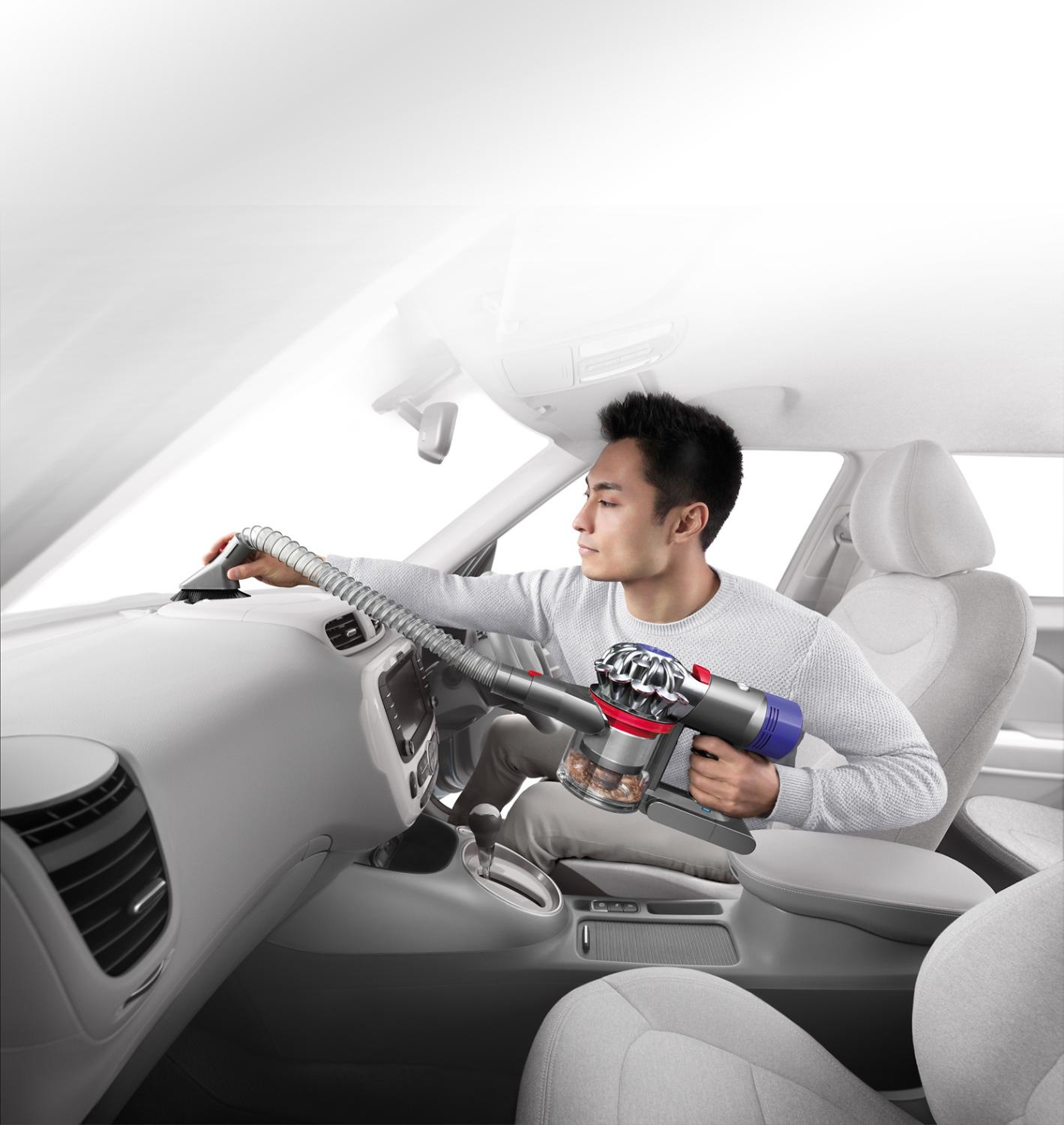 Evenly distributes suction power.
The tapered shape channels airflow and spreads pressure across the entire brush length.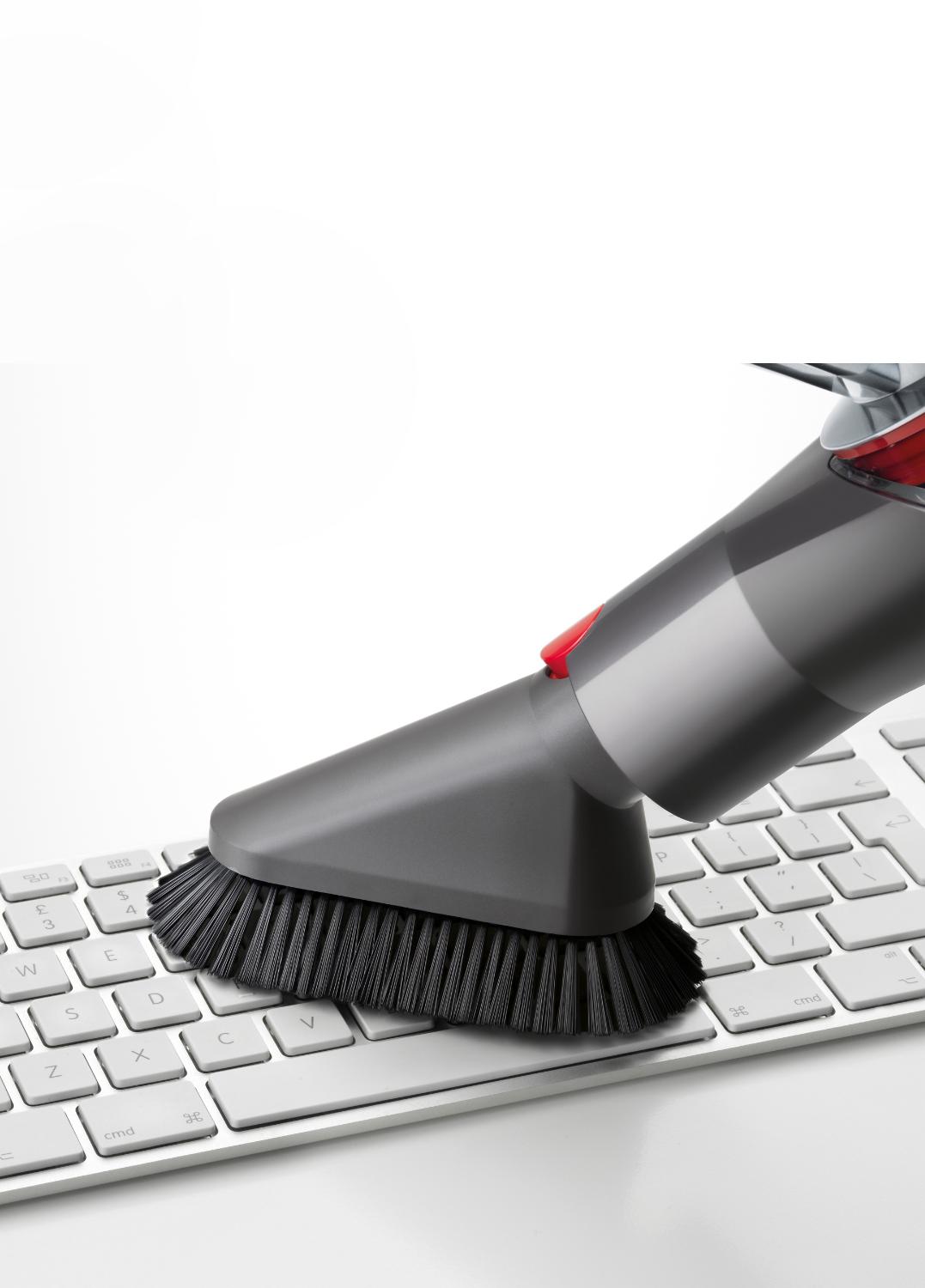 Gentle on delicate surfaces.
The pliable bristles are wider-spaced at the front to prevent snags, and flex to gently remove dust from delicate areas.
Also fits these machines
Some machines are excluded from the ranges shown
Dyson Cyclone V10 Absolute (Black)
Dyson Cyclone V10 Absolute (Blue)
Dyson Cyclone V10 Absolute (Copper)
Dyson Cyclone V10 Animal (Iron)
Dyson Cyclone V10 Animal (Purple)
Dyson Cyclone V10 Animal Pro
Dyson Cyclone V10 Animal Pro
Dyson Cyclone V10 Animal Pro (Blue)
Dyson Cyclone V10 Animal Pro (Fuchsia)
Dyson Cyclone V10 Animal Pro (Iron)
Dyson Cyclone V10 Motorhead (Red)
Dyson Cyclone V10 Total Clean + (Iron)
SV12 V10 Motorhead US SNk/Ir/Ir
SV12 V10 Motorhead US SNk/Ir/Rd
Dyson V11 Outsize (Red)
Dyson V11 Outsize Origin (Gold)
V11 Outsize
V11 Outsize
V11 Outsize
Dyson V11 Complete
Dyson V11 Complete
Dyson V11 Torque Drive
SV14 V11 TD Comp US SNk/Ir/Bu
Dyson V11 Animal (Purple)
Dyson V11 Pro
Dyson V11 Torque Drive (Black)
Dyson V11 Torque Drive (Blue)
Dyson V11 Torque Drive (Copper)
V11 Animal
V11 Origin
V11 Torque Drive Complete
V11 Torque Drive Complete
V11 Torque Drive Complete
Dyson V7 Car + Boat vacuum (Purple)
Dyson V7 Trigger vacuum (Nickel)
Dyson V7 Absolute (Black)
Dyson V7 Absolute (Red)
Dyson V7 Animal HEPA vacuum
Dyson V7 Animal Pro
Dyson V7 Motorhead Extra
Dyson V8 Absolute Exclusive vacuum
Dyson V8 Absolute Pro (Iron)
Dyson V8 Absolute Pro (Red)
Dyson V8 Animal (Titanium)
Dyson V8 Animal + (Iron)
Dyson V8 Animal Exclusive vacuum
Dyson V8 Animal Pro
Dyson V8 Animal Pro
Dyson V8 Animal Pro vacuum
Dyson V8 Animal Pro+ (Blue)
Dyson V8 Carbon Fiber vacuum
Buy direct from the people who made it