Here you can find helpful tips and advice, how-to videos, your user manual and more.
Getting started
If you haven't already, watch our quick-start video and register your machine in our getting started section.
Register your machine

Register for instant access to how-to guides, user manuals, and more. You can also receive tailored support, straight to your inbox. 
Watch the quick-start video
Our video shows you how to assemble and set up your vacuum, so it's ready to use.
Power button

Press the power button to turn your machine on and off.

Brush bar control

The brush bar can be turned off if needed. We recommend doing this for delicate floors or deep pile rugs.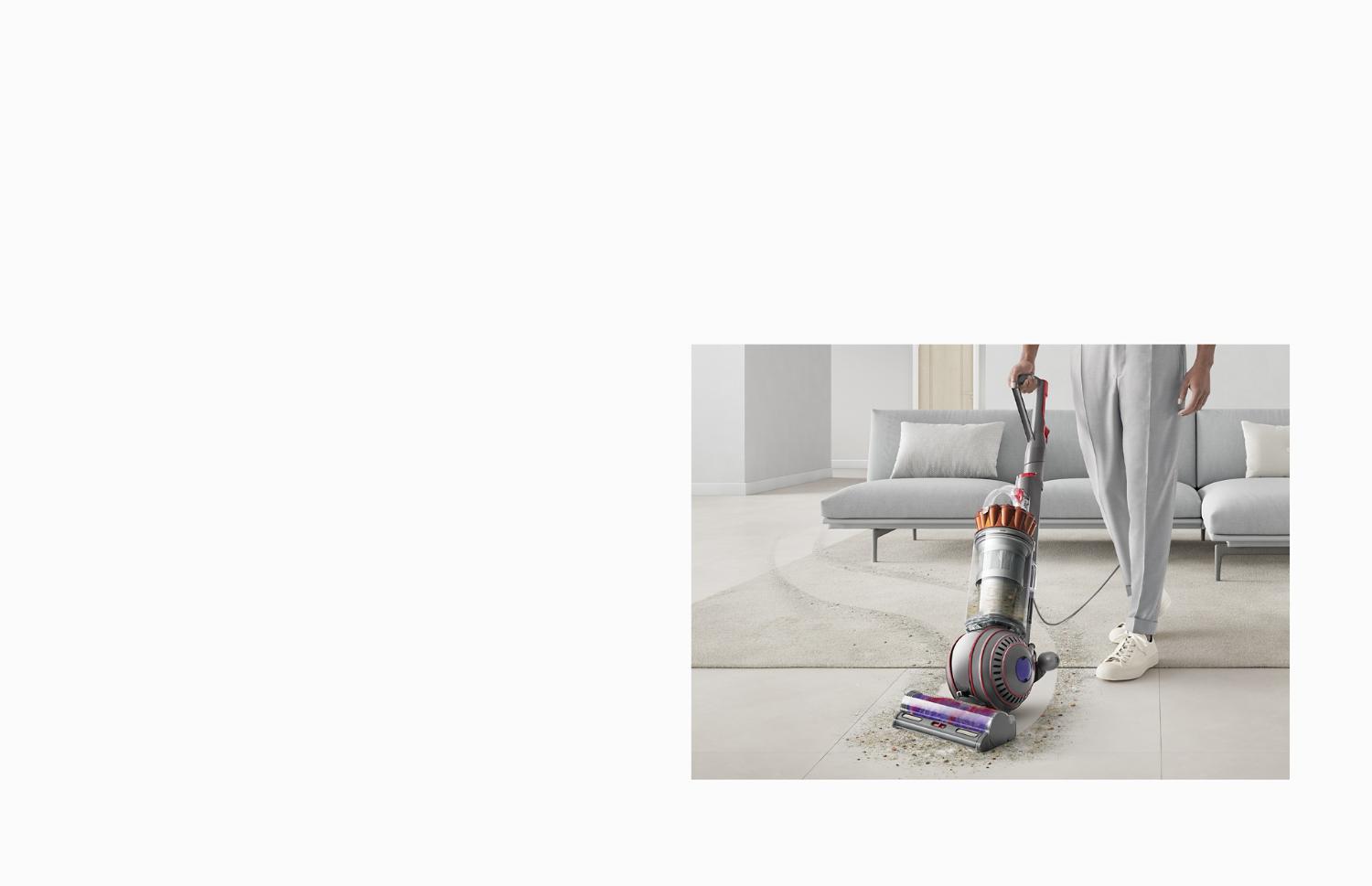 Lean to clean
Lean the handle back to start cleaning – this activates suction through the cleaner head. With the vacuum in an upright position, suction is directed to the wand for use with your accessories.
Adjusting suction
Your Motorbar™ cleaner head has three settings that allow you to adjust the level of suction. Giving you optimum performance across a variety of floor types.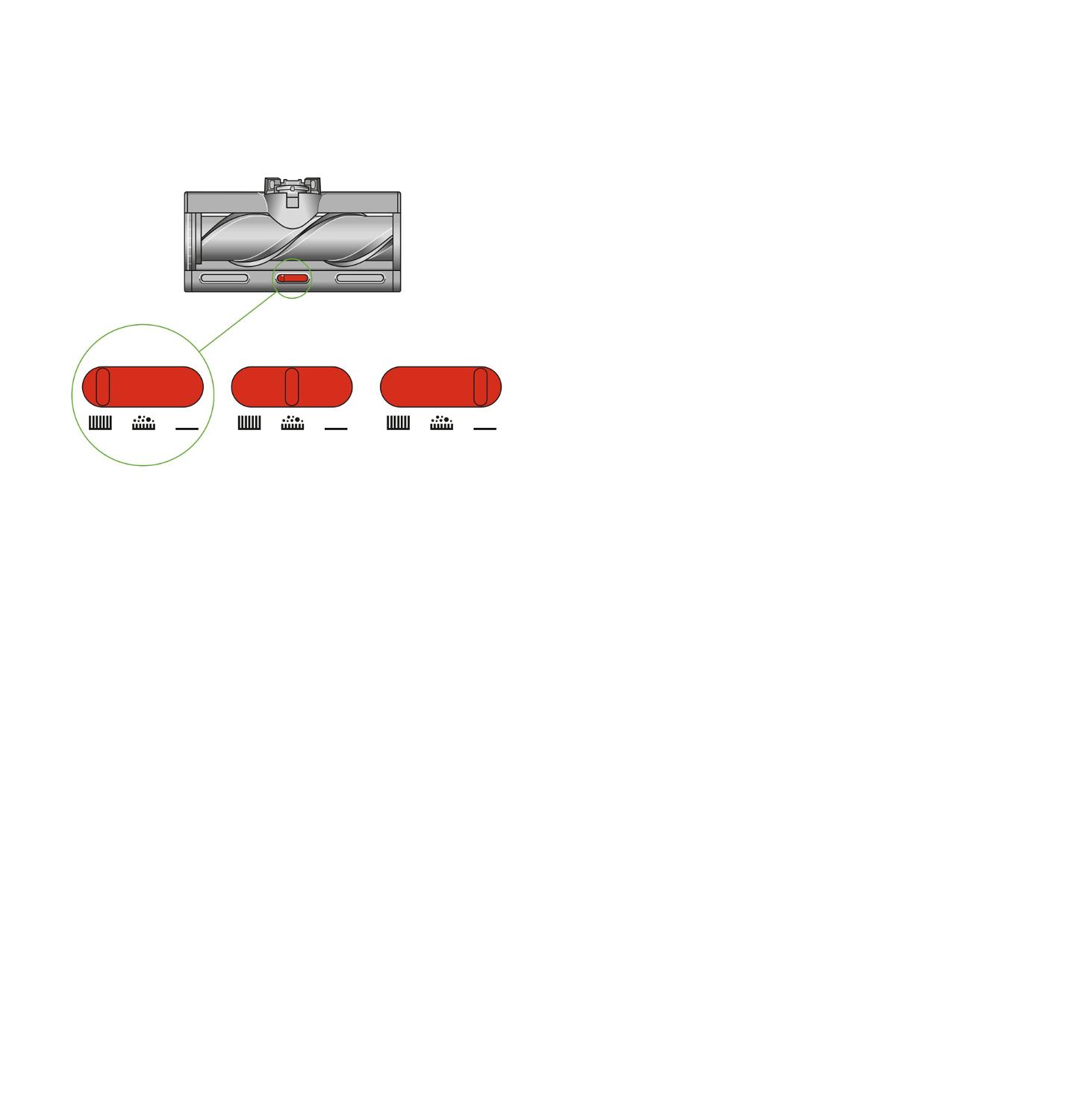 Cleaner head settings
Slide the suction control to suit the floor type you're cleaning.

Left position - for use on deep and medium pile carpets and delicate flooring.
Center position - for low pile carpets and large debris.
Right position - for hard floors and ground in dirt.

If your machine is hard to push, slide the suction control to the left.
Dyson-engineered accessories
Our accessories add even greater versatility. Each can be attached to the wand or directly to the hose to suit the task at hand.
Pet groom tool

Keeps loose hairs from falling to the floor and contaminating your home, by sucking them directly into the bin. Suitable for medium and long hair types only. Read instructions before use. 

Combination tool

Two tools in one – wide nozzle and brush, for quick switching between cleaning and dusting tasks around your home or car.

Stair tool

Designed for simple, effective cleaning. With velour strips that help to pick up hair and dirt from stairs.
Tangle-free turbine tool

Removes hairs from carpets and upholstery without tangling. Preventing them becoming wrapped and affecting performance.

Fabric and mattress tool

Removes dust, dirt and allergens from mattresses, cushions and upholstery.

Carbon fiber soft dusting brush

Re-engineered with cabon fiber filaments to capture more fine dust from delicate surfaces.

Soft dusting brush

For vacuum-assisted dusting on screen and surfaces.

Reach-under tool

Get behind and around objects easily. Extends, bends and twists to remove dust and allergens from awkward spaces.

Articulating hard floor tool

Swivelling brush head with an ultra-slim profile to reach difficult spaces. With soft nylon bristles to remove dust and allergens.

Multi-angle brush

Twists and locks at different angles. Making it easy to clean shelves, door frames, and other high-up areas.

Flat out head

Ultra-low profile head for cleaning under sofas, beds and home appliances.

Stiff bristle brush

Dislodges ground-in dirt from coarse carpets, high traffic areas and car interiors.

Flexi crevice tool

Extends and bends to reach awkward narrow spaces where dust settles around your home and car.

Tool bag

Keeps all of your Dyson accessories in one place, so they're easy  to find when you need them.

Tool holder

Handily stores an additional tool on your vacuum. So it's easily to hand when you need it.
How to empty and clean your clear bin

To maintain suction, empty as soon as debris reaches the MAX marker. The clear bin can be cleaned to remove dust build-up, which helps optimize performance.

Why it's important to clean your filter regularly

The filter captures microscopic dust, which can accumulate and affect performance. Help maintain suction by washing the filter at least once a month, or more frequently if used heavily.
1. Remove filter A

With the bin detached from your machine, push up the clip on the front of the bin handle and lift up to access the filter in the center of the cyclone.

2. Wash filter A

Wash your filter under a cold tap until the water runs clear. Squeeze and twist with both hands to remove excess water.

3. Remove filter B

With the side of the ball housing the filter facing upwards, unscrew the lock in the center of the ball and lift off the filter cover. Twist the filter counter-clockwise until it is released and lift it off your machine.

4. Wash filter B

Remove the inner part of the filter. Wash the outer filter in a rotating motion. Wash the inner foam part of the filter, taking care not to squeeze it. Repeat until the water runs clear. Tap the outer filter to remove excess water.

5. Leave to dry for 24+ hours

Dry your filters in a well-ventilated, warm place for at least 24 hours. Place filter B with the open end facing down. Your filters must be completely dry before you put them back into the machine, or it could damage the motor.

6. Refit your filters

Drop filter A back into place and close the handle, making sure it clicks shut. Refit the inner part of filter B and place it back onto the ball. Twist the filter clockwise until it clicks into position. Refit the filter cover and turn the lock until it clicks securely into the closed position.
How to check the cleaner head and base for blockages

Remove blockages and debris from the cleaner head and base so your Dyson vacuum technology can work to its full potential without interruptions.

How to check the wand and hose for blockages

To sustain powerful suction when using your Dyson vacuum, clearing the wand and hose from blockages will allow you to deep-clean effectively. 
FAQs
How often should I clean the filter?
This will usually be around once a month, but may be more frequent if you use your machine more heavily. After cleaning the filter, always leave it to dry for at least 24 hours. You must ensure it's completely dry before refitting. We recommend following the cleaning instructions and cleaning by hand. The filter is not suitable for dishwasher use.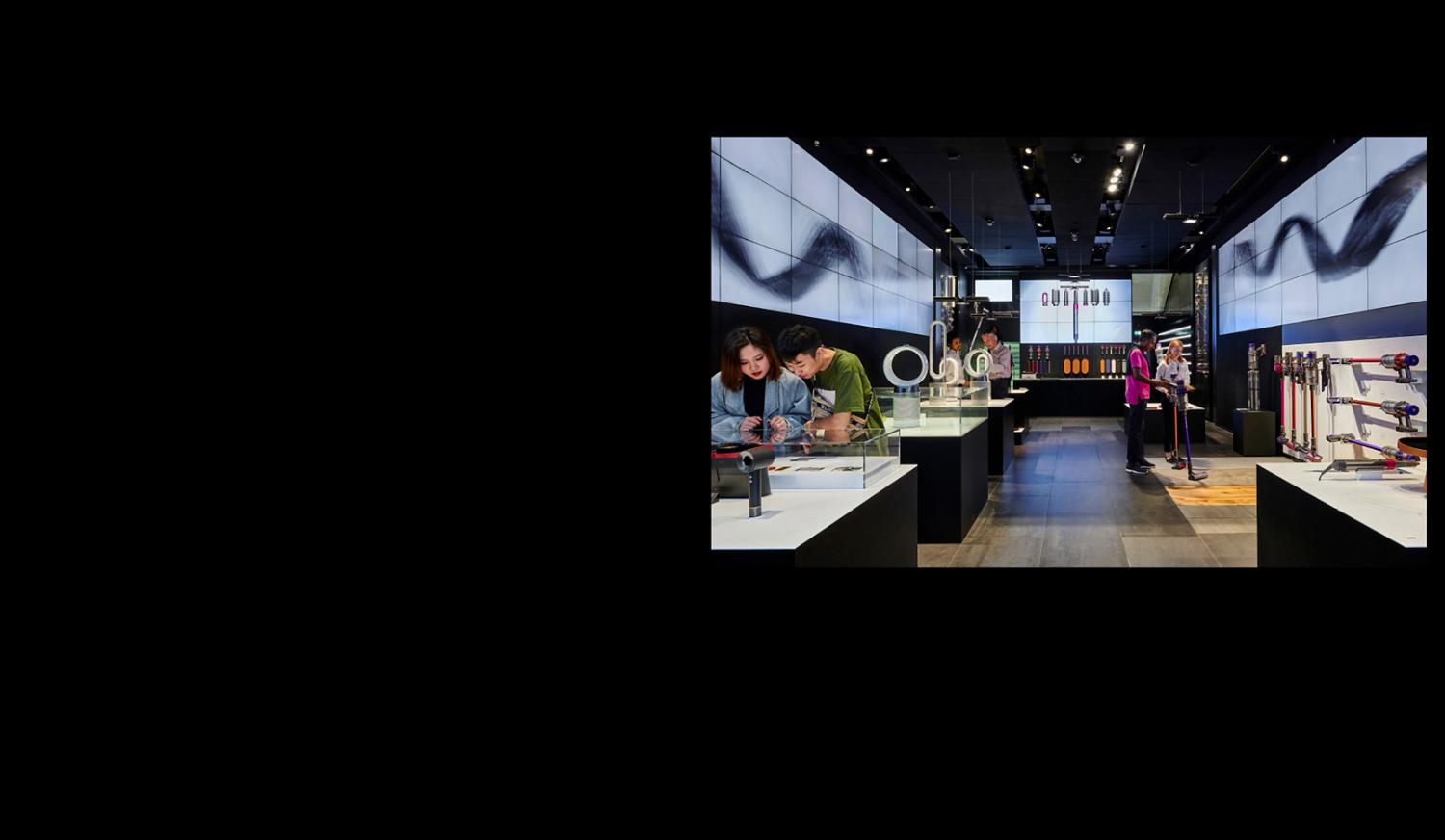 Expert advice at the Dyson Demo and online
Our Dyson Experts are on hand at the Dyson Demo store and online to help you get the most from your Dyson Ball™ Animal 3 upright vacuum.
Why Register? More perks.
Registered owners save on future purchases. Receive up to 20% off purchases during 12 Owner Rewards Savings Events throughout the year.


Registered owners receive exclusive events and sneak peeks at our latest technology before anyone else.


Experience the latest technology in our invitation-only reviewer program.


Helpful tips to get the most out of your machine and keep it working at its best.

We don't stop caring about our machines once they're yours. Activating your parts and labor warranty allows us to give you a tailored, complementary, direct service for your machine. Even after your warranty has ended, we'll still be on hand to help.