Register your machine

Receive support that's tailored to you, owner exclusives and more when you register your vacuum.

Replace your wet roller head
Help your vacuum to keep achieving the best cleaning results by replacing the Dyson Submarine™ wet roller every six months.
How to set up your vacuum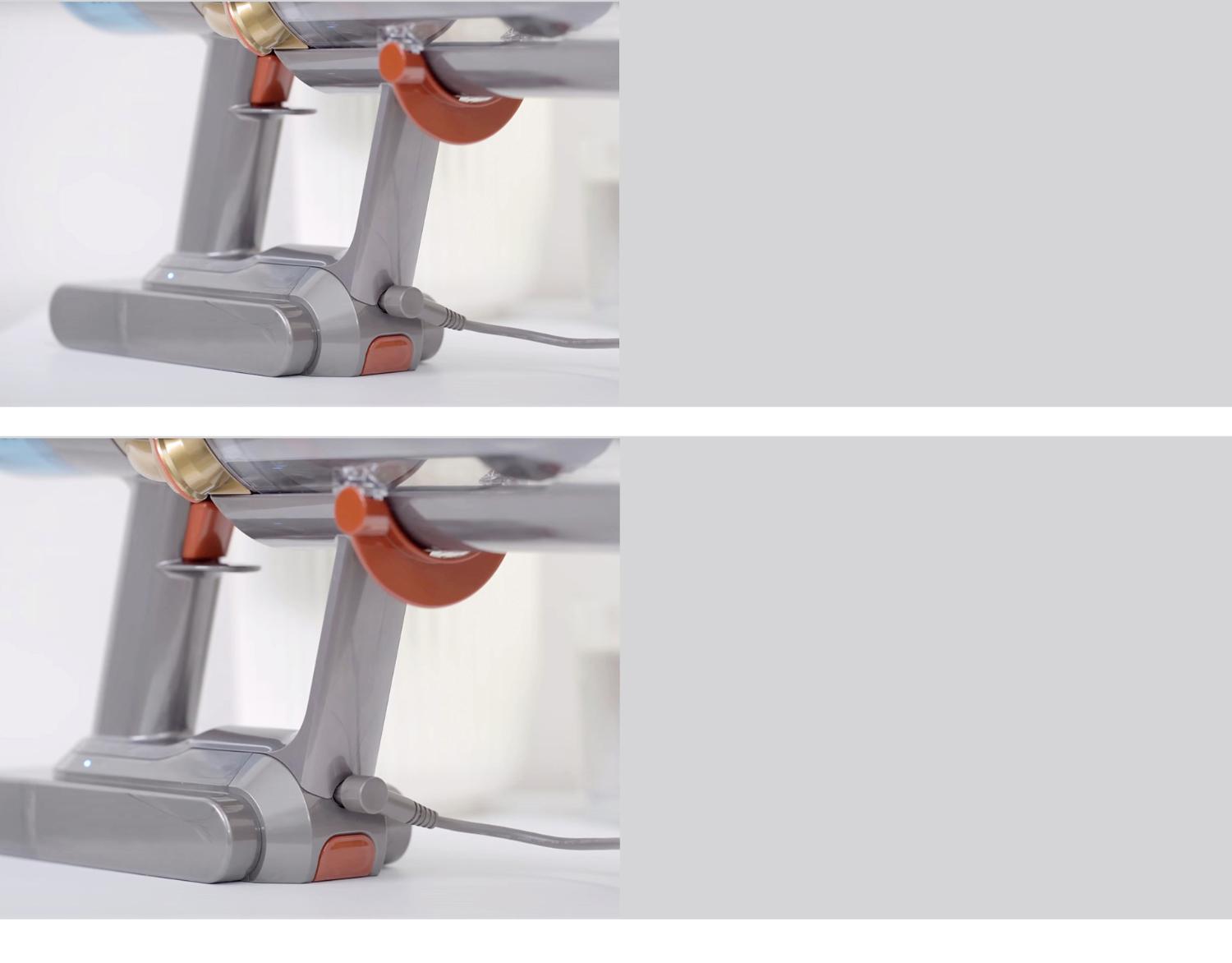 Charging your battery
It's important to charge the battery before using your vacuum for the first time. This helps the battery monitoring system's algorithm more accurately calculate remaining run time.
Dock set up and charging
You will receive one of the following docking stations with your machine.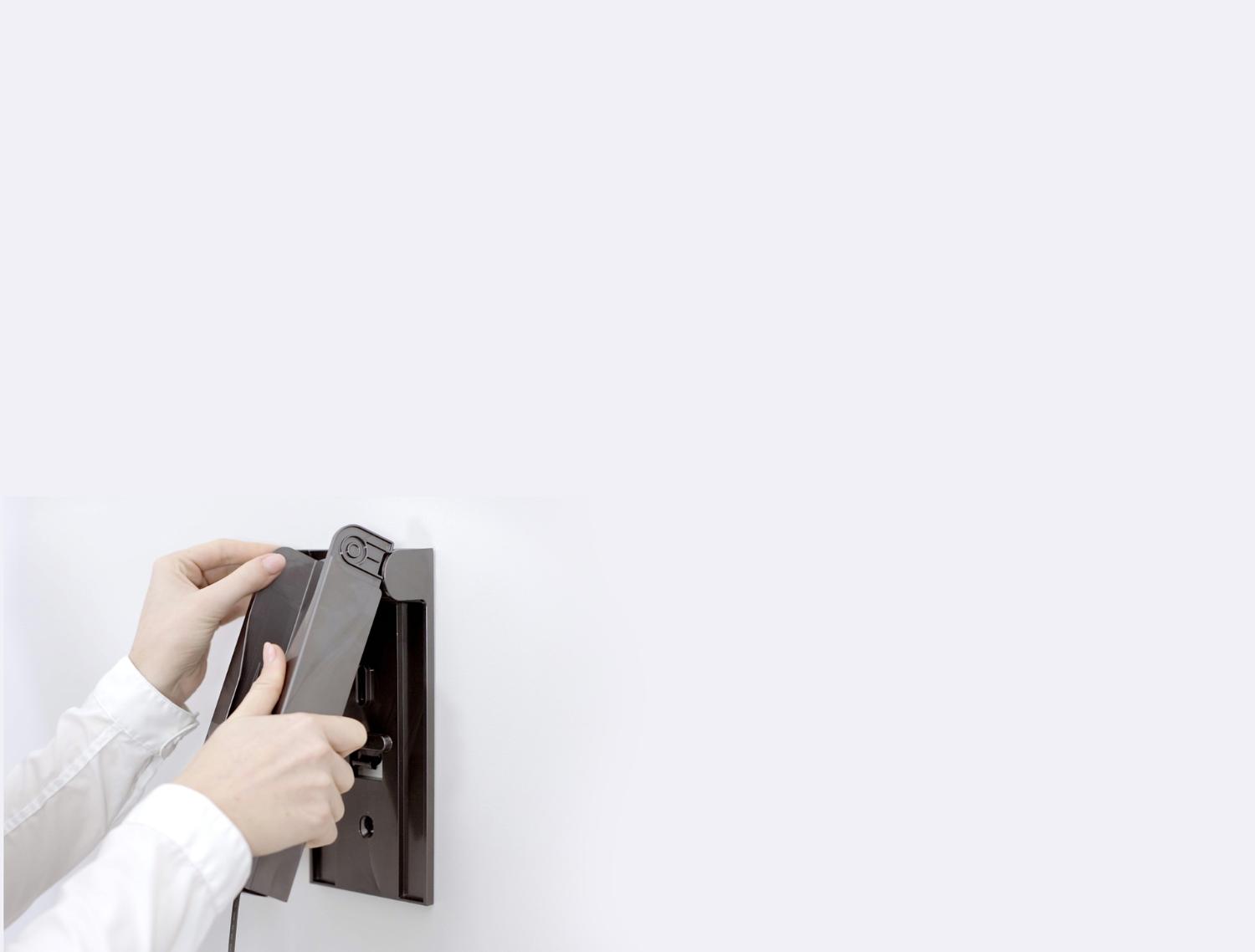 Fitting the Wall Dok™
Before setting up the wall dok™, please download your user manual and read the instructions carefully. Or watch our video guide.
Features
Get to know your LCD screen and power modes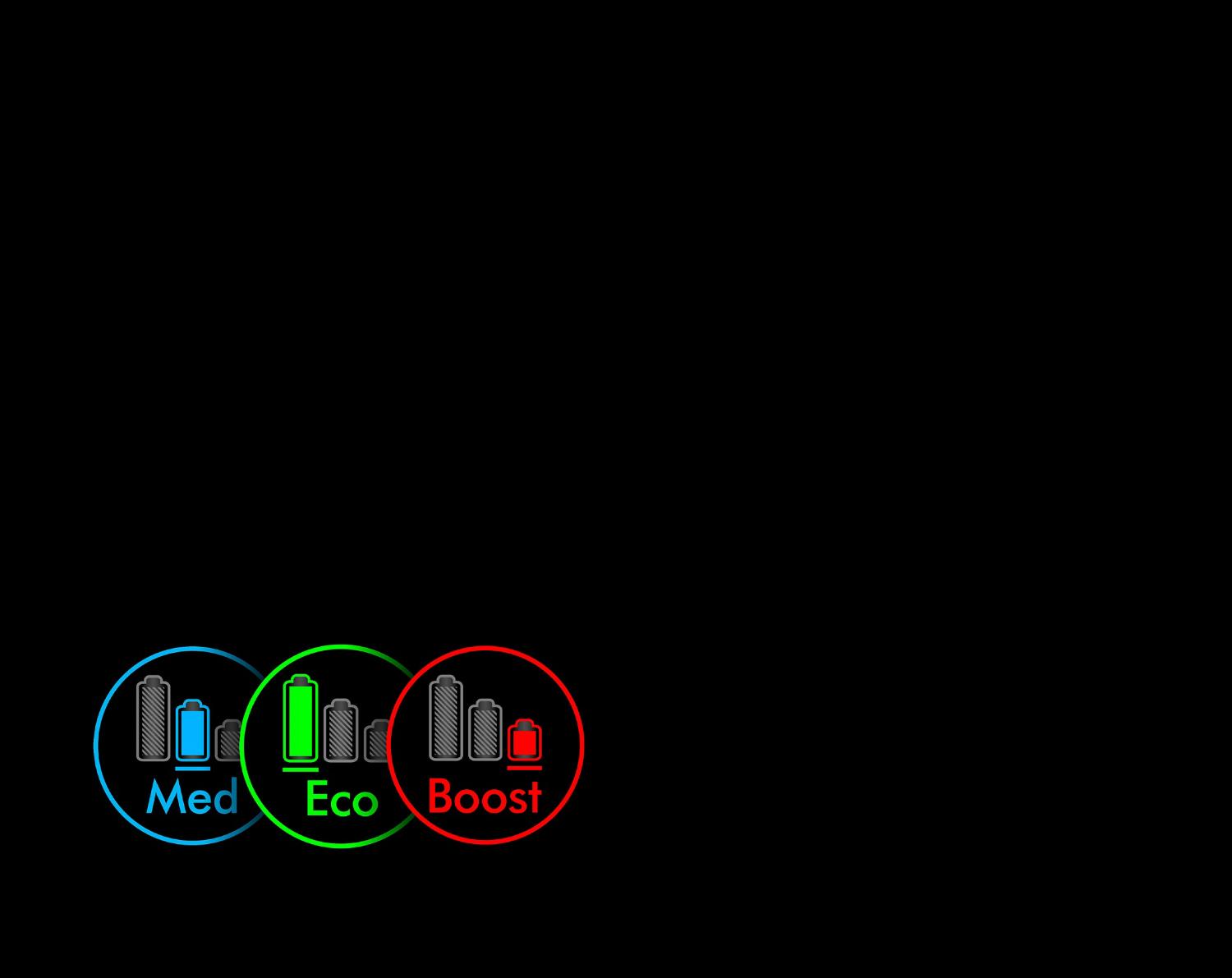 Getting to know your power modes for vacuuming
Your vacuum has three power modes for dry vacuum-cleaning tasks: Auto/Med mode, Eco mode, Boost mode. Change mode by tapping the selection button.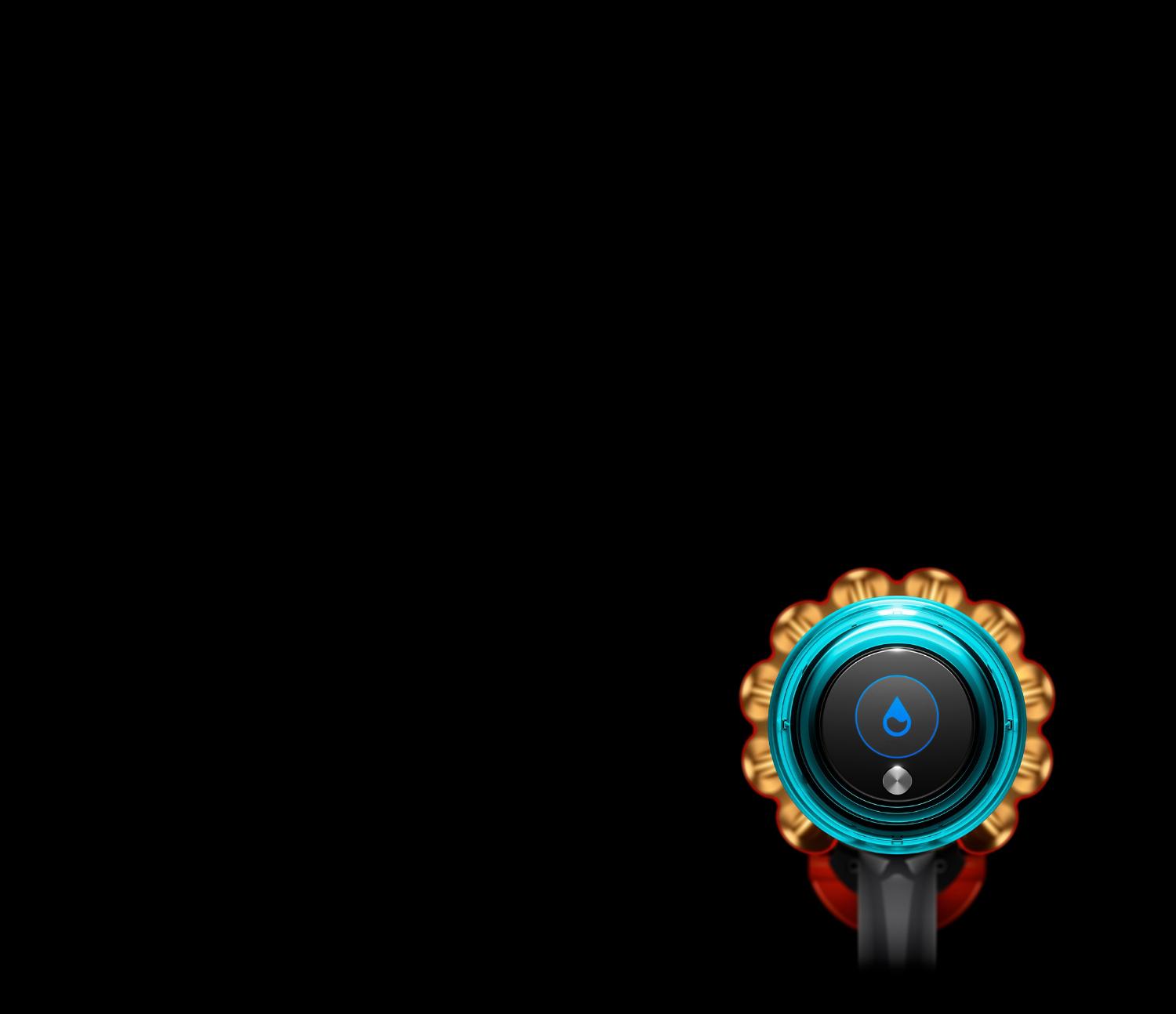 Getting to know your power modes for wet cleaning
When you attach the Dyson Submarine™ wet roller head, a water droplet icon appears on screen, indicating automatic switch to wet cleaning.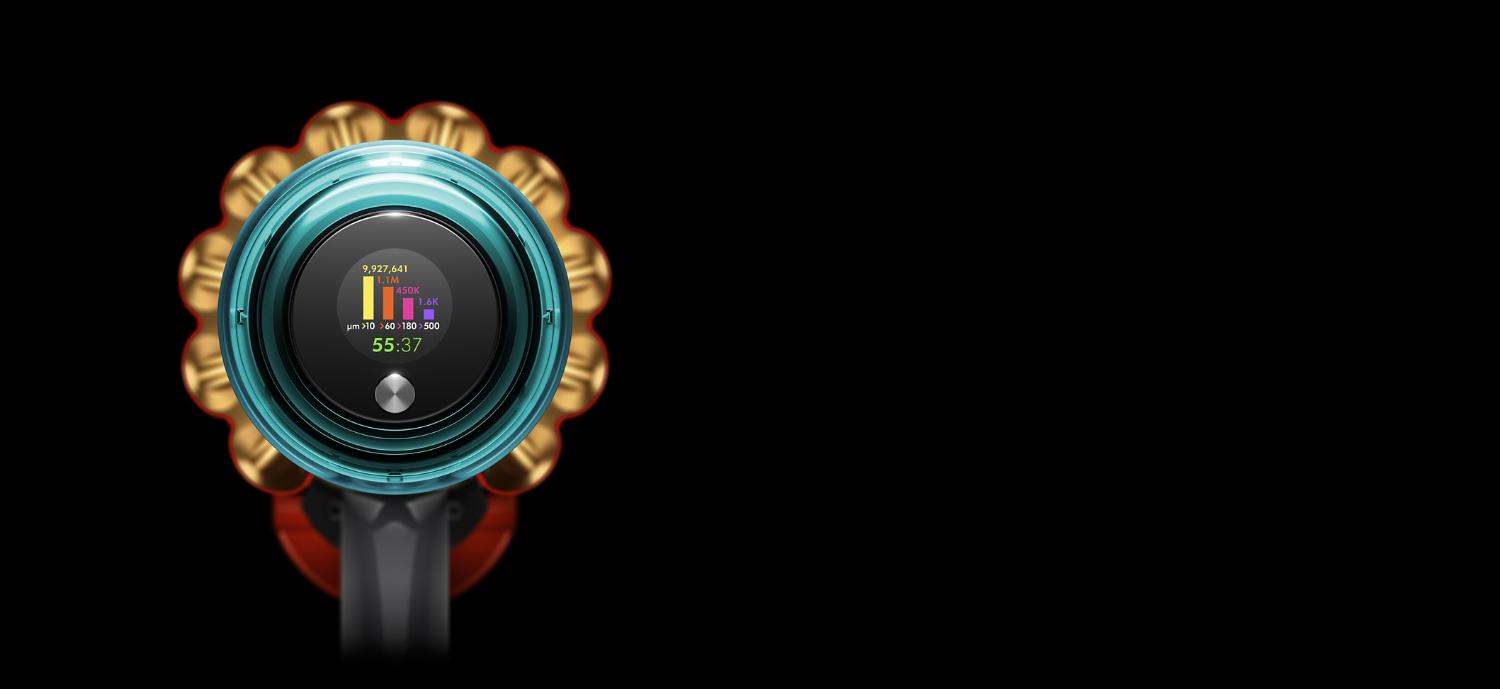 Getting to know your LCD screen
Your Dyson vacuum cleaner has a user screen displaying helpful cleaning information. Color-coded bars rise and fall as you clean, indicating how many particles are being removed. So you know when to carry on cleaning – and when the surface is clear.
Getting to know your cleaner heads
Your Dyson V15s Detect Submarine™ wet and dry vacuum cleaner is engineered for all-in-one cleaning power.
Simply switch the cleaner head according to the cleaning task and surface.

Dyson Submarine™ wet roller head
Washes hard floors – tile, stone, wood, ceramic, vinyl, linoleum and laminate. The motorized wet roller picks up liquids, debris and tough stains. For best results, it's important to wash the Dyson Submarine™ wet roller head after every use.
Fluffy Optic™ cleaner head

Cleans hard floors. Dyson illumination makes invisible dust visible on hard floors, showing you where to clean. Anti-static black carbon fiber filaments pick up fine particles from hard floors and crevices.

Digital Motorbar™ cleaner head

Deep cleans carpets and rugs. The motorised brush bar drives stiff nylon bristles into carpet to remove deep-down dust. Polycarbonate hair removal vanes automatically de-tangle hair from the brush bar as you clean.

Replacement roller
To maintain the optimum performance of your machine, every 6 months replace the roller on your Dyson Submarine's wet roller cleaner head.
Essential maintenance
Watch our video guides on how to keep your machine performing at its best.
Washing your brush bar

To maintain performance, clean your machines washable brush bar. Simply detach, wash with cold water, leave to dry and then reattach.

Emptying and cleaning the bin

You can help to maintain suction by emptying the bin before the debris reaches the MAX line. Remove the bin from the machine to clean thoroughly.

Checking for blockages

If your machine detects a blockage, the motor will pulse six times to alert you – and you won't be able to continue until the blockage is cleared. Remove the wand, bin and cleaner head to find and clear the blockage.

Washing the wet roller head
To maintain performance, it's important to wash the wet roller head after every clean. Simply detach, wash with cold water, leave to dry and reattach.

Changing the battery
The battery detaches in a click, without the need for screws. So it's easy to uninstall and replace.

How to wash the filter
Your vacuum has a washable filter. We recommend washing it once a month to maintain optimum suction power.
1. Turn off the power

Remove your vacuum from the docking station and twist the filter counter clockwise to remove it from the body.

2. Remove dust and debris

Tap your filter unit lightly on the side of the sink or bin, to remove loose dust and debris.

3. Wash the filter

Wash the filter with cold tap water, gently squeezing the water out with your hands. Avoid using detergent or washing in a dishwasher or washing machine.

4. Gently shake

Fill the inside with water, cover both sides with your hands, and shake lightly. Wash until the water is clear.

5. Dry for at least 24 hours

Allow the filter to air dry in a well-ventilated area for at least 24 hours, with the wide mouth facing down.

6. Let it dry completely

Your filter must be completely dry before you return it to your machine, or it could damage the motor. Do NOT dry in a tumble dryer, microwave or near a naked flame.
Dyson V15s Detect Submarine™ accessories
Dyson-engineered accessories are ergonomically designed for cleaning up high, down low – and everywhere around your home.
Scratch-free dusting brush

Gentle on delicate surfaces. Self-cleaning – a rotating cuff keeps the soft bristles clear of dust.

Awkward gap tool

Long and narrow, with a 22° twist to clean car storage compartments, tight gaps and hard-to-reach places.

Extension hose

Adds up to 24in of flexible reach to any non-powered tool attachment, to clean up high or down low in your home or car.

Built-in dusting and crevice tool

Wand detaches in a click to reveal a ready-to-go crevice tool stored inside for on-the-spot cleans.

Hair screw tool

Anti-tangle conical brush bar picks up long hair and pet hair – and spirals it straight into the bin. Fast.

Crevice tool

Engineered for precise cleaning around tricky edges and into hard-to-reach narrow spaces.

Combination tool

Two tools in one – wide nozzle and brush, for quick switching between cleaning and dusting tasks around your home or car.

Need a different tool?
If you can't see your attachments or if you need further accessories, click through to view all our tools and accessories to help find out more.
Frequently asked questions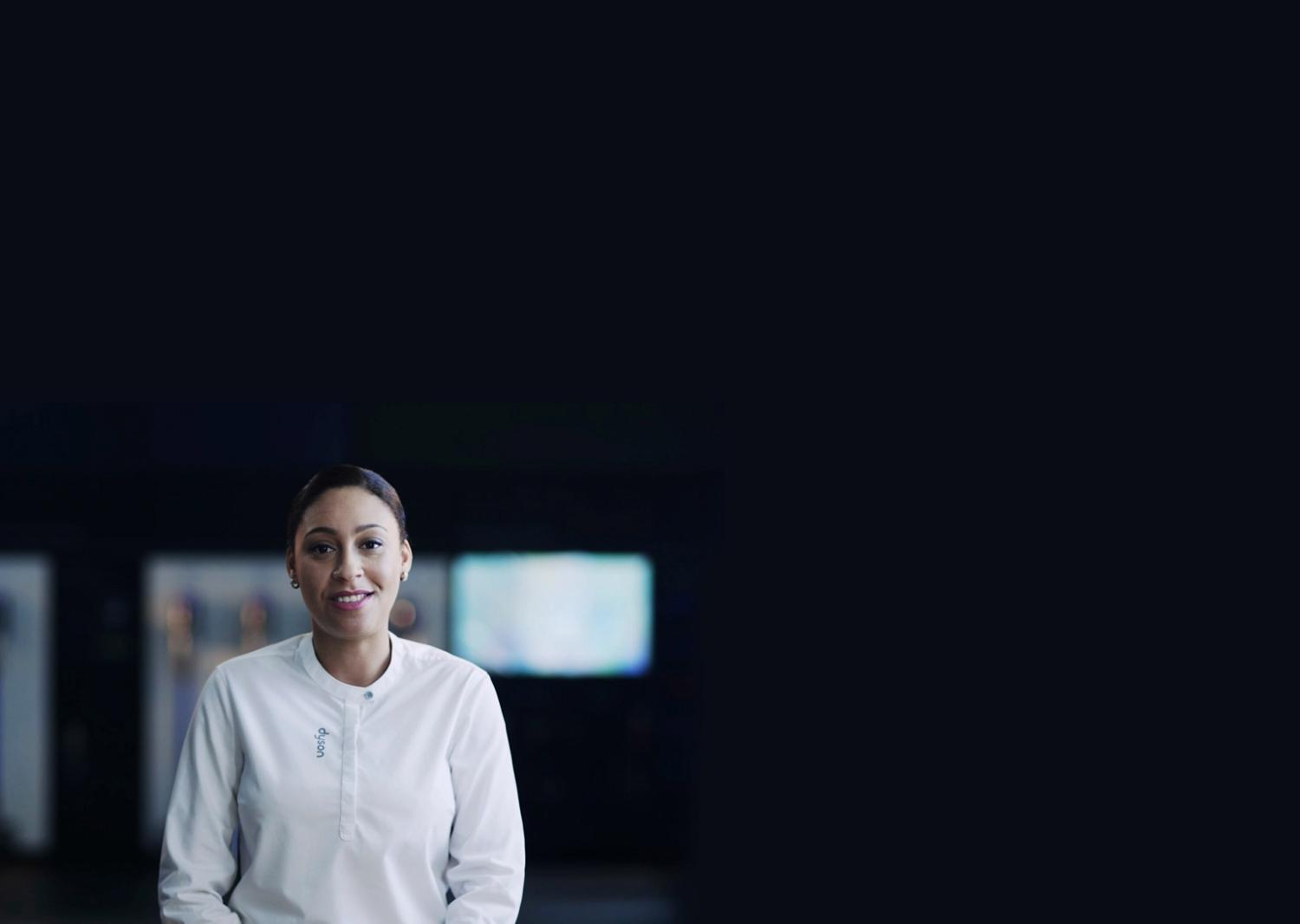 Speak with a Dyson Expert
Our Experts are on hand to help answer any questions and guide you through the set-up process.
Why Register? More perks.
Save 20% during Savings Events, only for Dyson owners.

Registered owners receive exclusive events and sneak peeks at our latest technology before anyone else.


Dyson Technology Trial Program

Experience the latest technology in our invitation-only reviewer program.


Helpful tips to get the most out of your machine and keep it working at its best.

We don't stop caring about our machines once they're yours. Registering your machine allows us to give you a tailored, complimentary, direct service for your machine. Even after your warranty has ended, we'll still be on hand to help.