Register your machine

Register now to activate your guarantee, and for instant access to how-to guides, user manuals, and more. You can also receive tailored support, straight to your inbox. 
How to set up your Dyson Gen5detect™ vacuum
Watch our video guide on getting your new cordless vacuum set-up.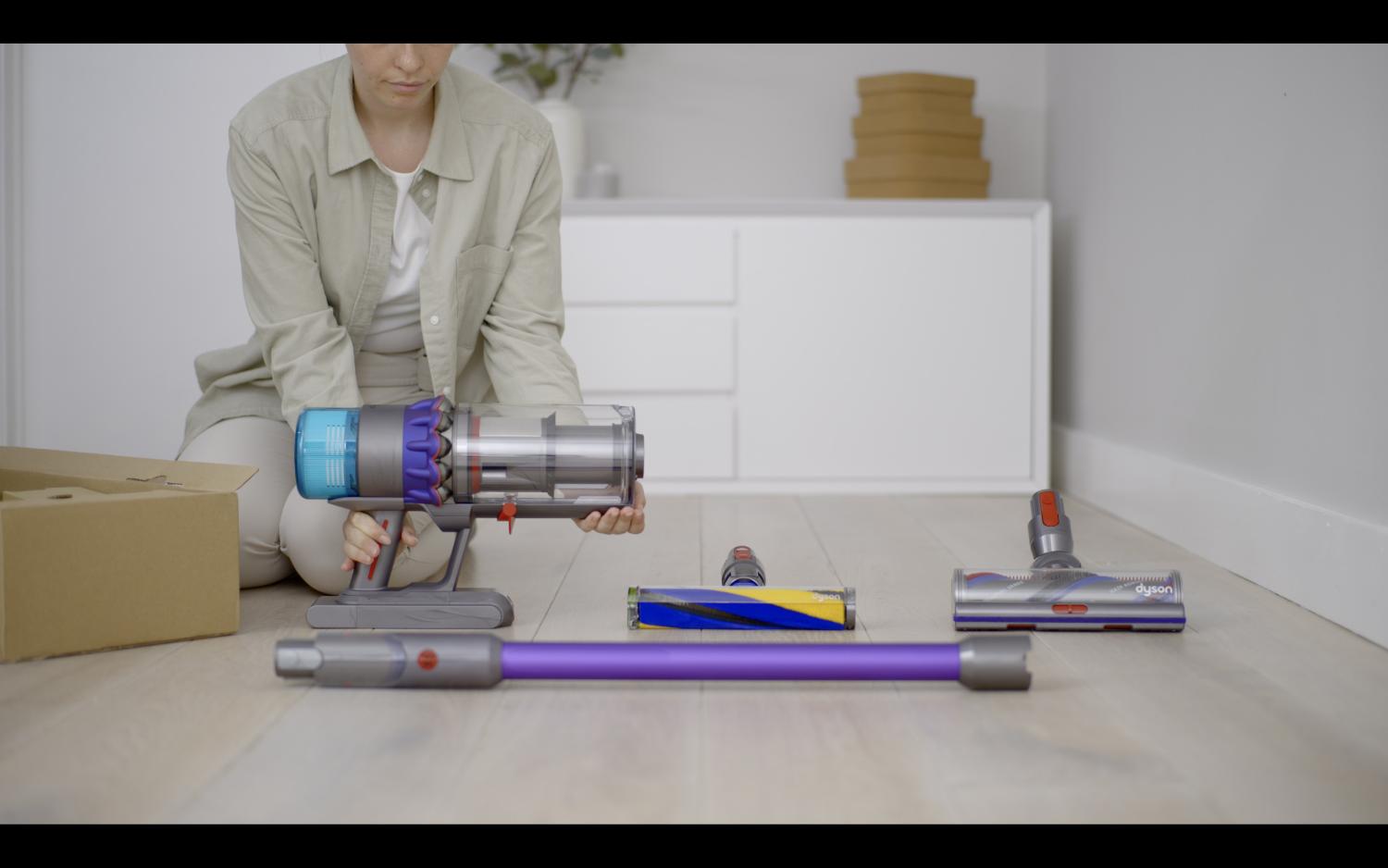 Setting up your dock for charging

Watch the video on how to set up your wall dock for charging. You can then charge your machine on or off the wall dock.

Charging your battery

You can charge your battery either on or off the machine – and either on or off the wall dock. Use an additional battery to quickly swap batteries during use, for extra cleaning time. 

Simply press the red battery release button – and slide the fully charged battery into place.
Getting the best out of your battery
Your battery is designed to be left plugged in, between cleans, so it's always ready to use.

When the green tick is displayed, your battery is fully charged and ready to use.

We recommend alternating batteries to prolong battery health.
Maintaining your Dyson Gen5detect™ vacuum

Watch our maintenance guide for tips and step-by-step instructions on how to keep your machine performing at its best.
How to clean the Fluffy Optic™ brush bar

You can wash your Fluffy Optic™ cleaner head's brush bar in warm water.

How to wash the filter

Microscopic dust can accumulate and affect the filter's performance. We recommend washing it at least once a month, or more frequently if used heavily. After it's clean, always leave to dry for 24+ hours. Watch how.

How to empty and clean the bin

Overfilling the bin can reduce suction and affect the accuracy of the particle count. To maintain suction, empty as soon as debris reaches the MAX marker.

How to check for blockages

Your LCD screen will alert you if there's a blockage in your machine's airways. On-screen animation shows you which airflow pathways to check.
FAQs about maintenance
How often should I clean the filter?
The LCD screen on your machine will remind you when it's time to clear your filter. This will usually be around once a month, but may be more frequent if you use your machine more heavily. After cleaning the filter, always leave it to dry for at least 24 hours. You must ensure it's completely dry before refitting. We recommend following the cleaning instructions and cleaning by hand. The filter is not suitable for dishwasher use.
Getting to know your cleaner heads
Your Dyson Gen5detect™ vacuum is engineered to operate with two cleaner heads, for different floor surfaces.
Fluffy Optic™ cleaner head

The Fluffy Optic™ cleaner head illuminates the microscopic dust and dirt on hard floors. Anti-static carbon fiber filaments remove fine dust from hard floors and narrow gaps.

Digital Motorbar™ cleaner head

The Digital Motorbar™ cleaner head's Dynamic Load Sensing technology intelligently adapts suction power to different floors, while in Auto mode. Hair removal vanes automatically de-tangle hair from the brush bar as you clean.
Dyson Gen5detect™ accessories
Your Dyson Gen5detect™ vacuum is equipped with Dyson-engineered tools to help you clean every surface and space around your home.
Built-in dusting and crevice tool

Transforms to a handheld in a click. The Built-in dusting and crevice tool is always at your fingertips for on-the-spot cleans.

Hair screw tool

Removes dust and hair from pet beds, mattresses and stairs. The de-tangling conical brush bar spirals hair straight  into the bin – fast.

Combination tool

Two tools in one. For quick switching between cleaning and dusting, all around your home.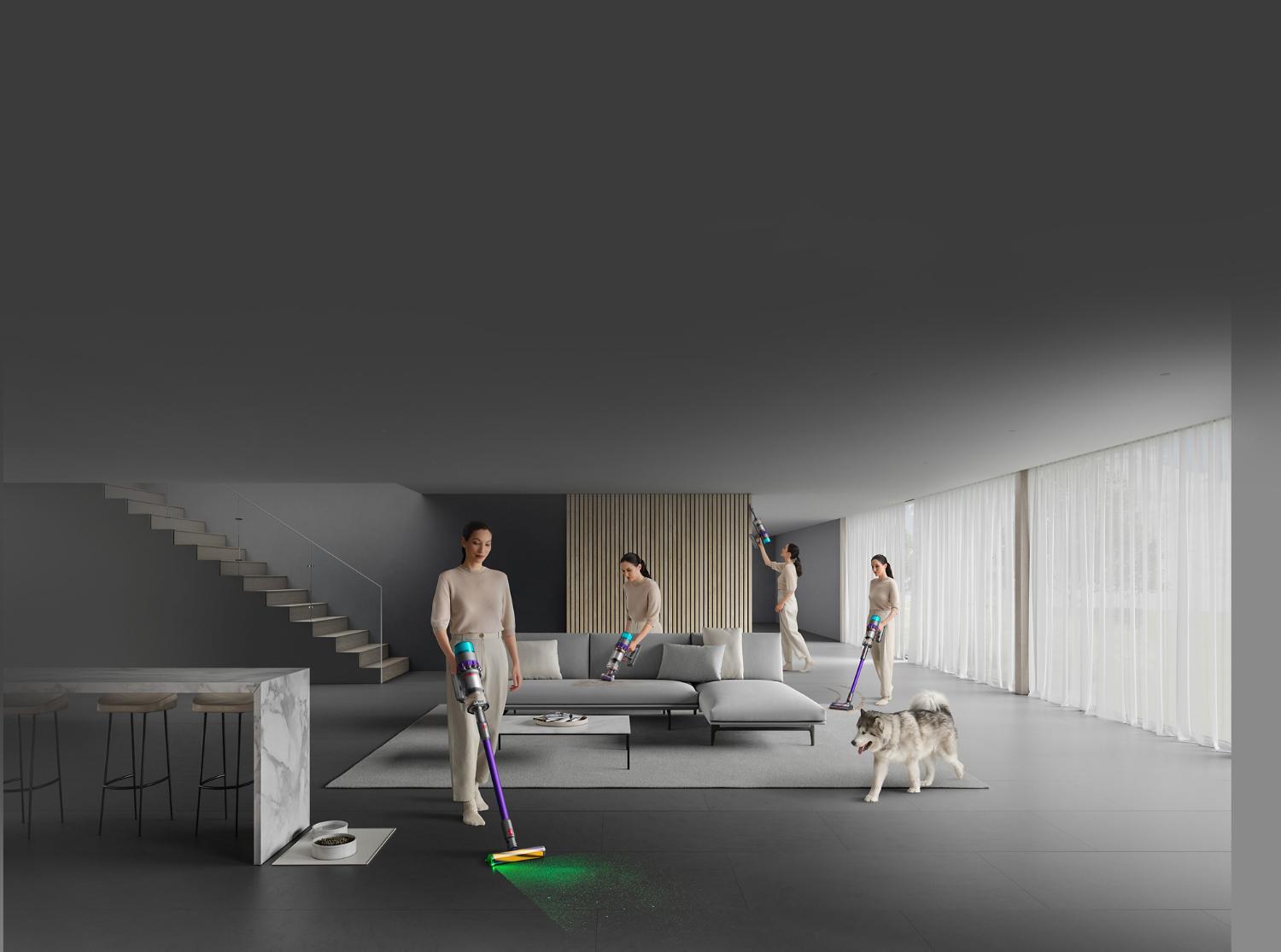 Tools and accessories
If you need attachments for other cleaning tasks around your home, click below to view the wide range of Dyson-engineered tools and accessories.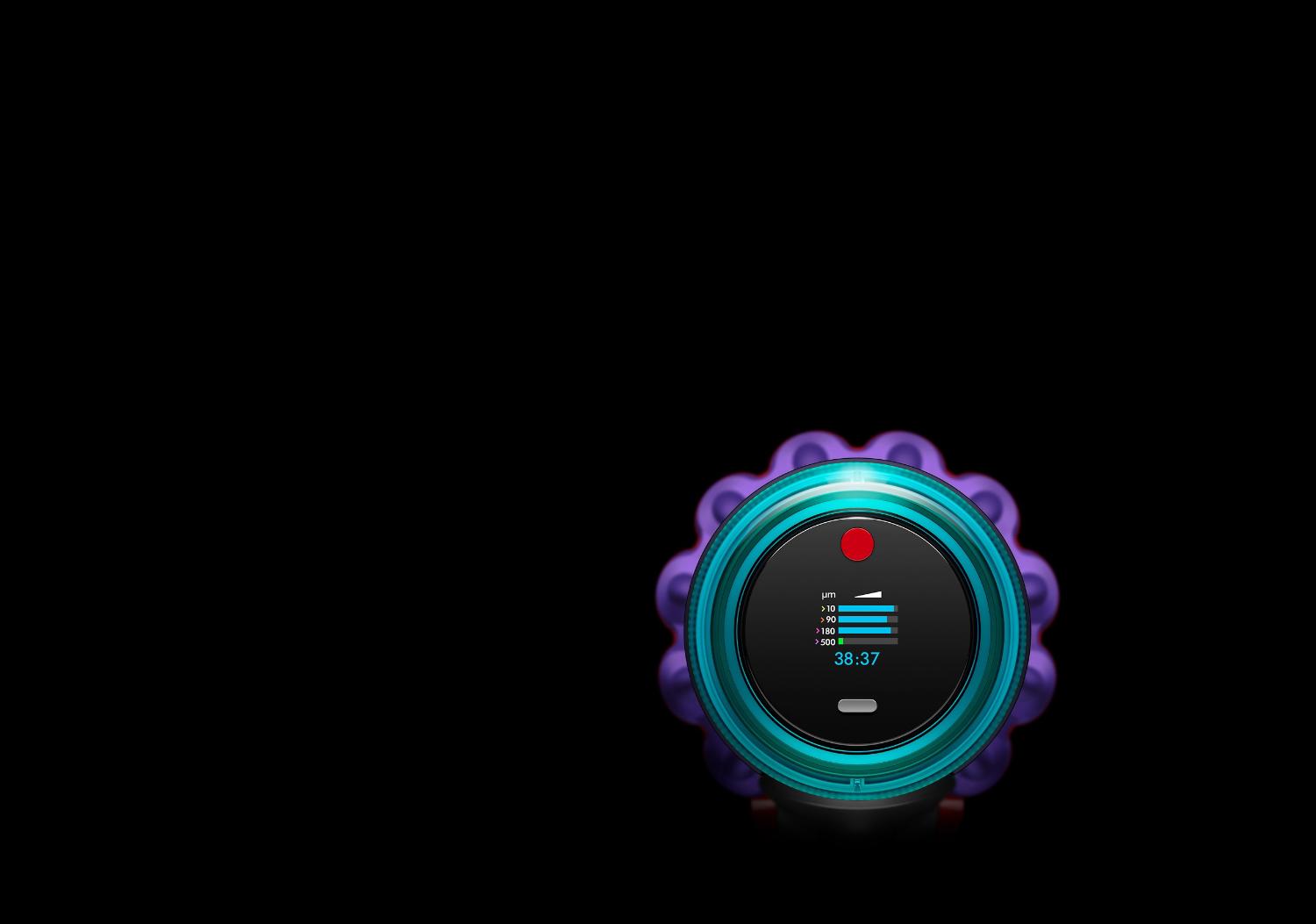 Getting to know your LCD screen
The LCD screen displays everything you need to know during each clean, including: the selected cleaning modes, the amount of particles being removed from the floor, your remaining run time, and alerts.
FAQs about the LCD screen
Getting to know your power modes
Your Dyson Gen5detect™ has three power modes for different tasks. Simply change the power mode using a single button.
Intelligent suction power
Dyson recommends auto mode for the best experience. Suction power automatically increases when higher concentrations of dust are detected. Once the dust is removed, power returns to normal to conserve the battery.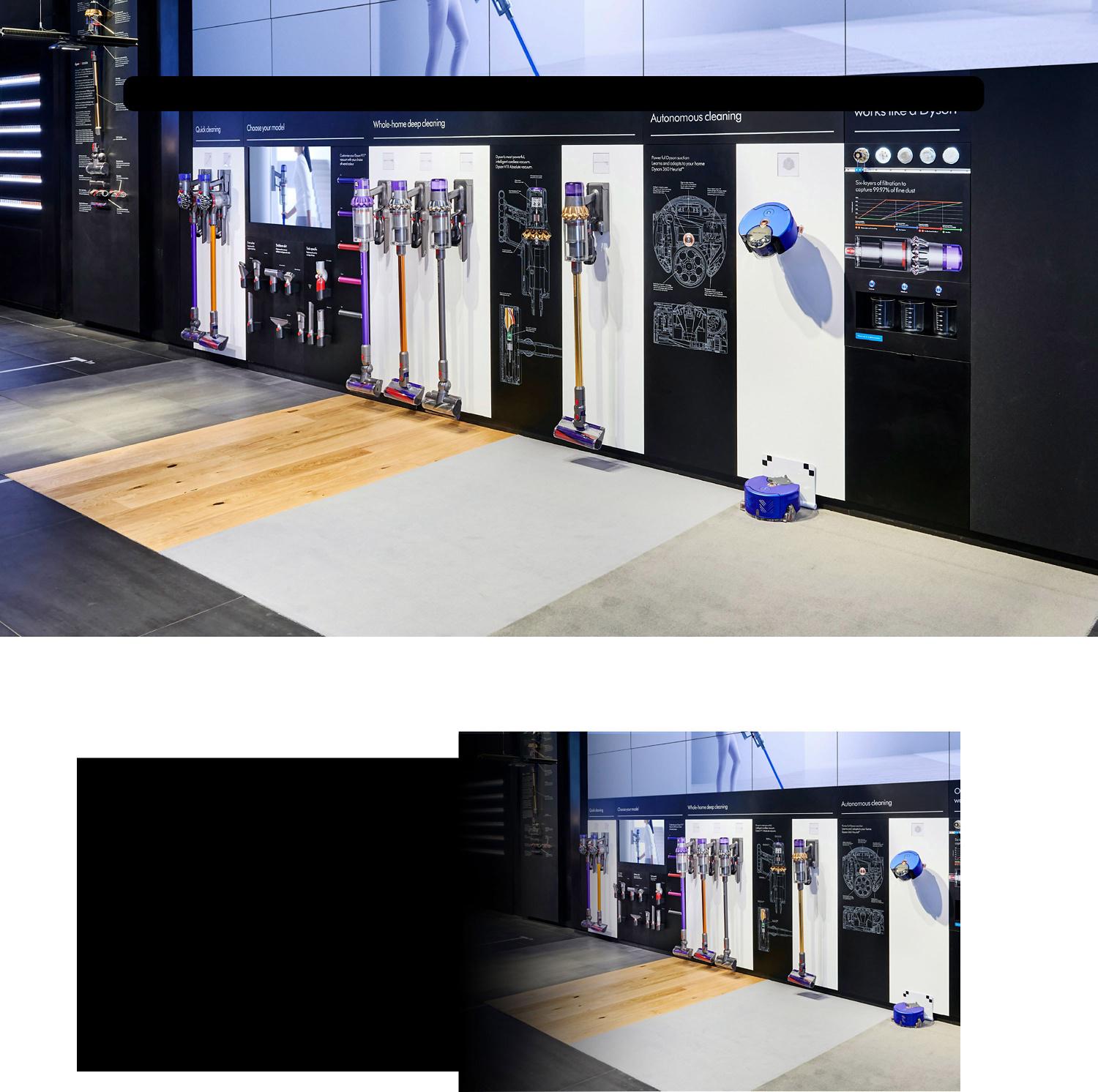 Expert advice at the Dyson Demo Store
From help and advice about choosing the right Dyson vacuum cleaner, and tools and accessories for your home, to maintenance tips and more – just ask our Dyson Experts.