Register your machine
You can get support that's tailored to you, owner exclusives and more when you register your machine.
Set up and connect
Watch our how-to video or follow the step-by-step guide below.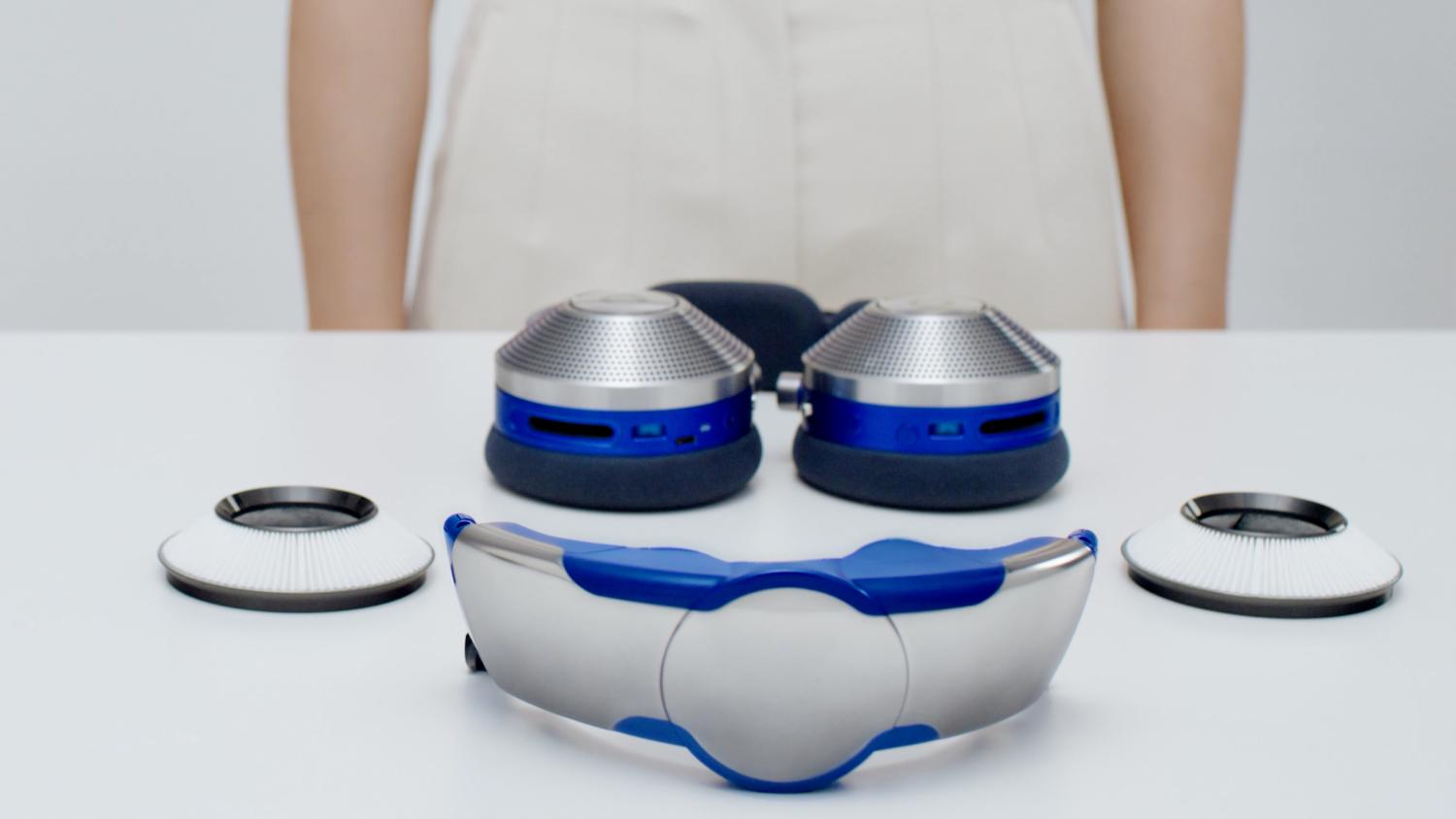 Fit your filters

Gently twist off both ear cup covers. Hold the filters on the plastic edges and drop them into the ear cups. Replace the covers and twist to secure into position.

Get comfortable

Place the headphones over your head a little further back than traditional headphones. Adjust both sides of the headband until comfortable.

Attach your visor

Remove any packaging from the visor and fully extend the visor arms. With the visor positioned below your mouth, attach it to each ear cup with the magnetic connectors.

Adjust your visor

Raise the visor to cover your nose and mouth and adjust until it's in a comfortable position. Leave a finger's width between your mouth and the visor so the air flows effectively.

Connect to the MyDyson™ app

Download the MyDyson™ app from the App Store or Google Play. Open the app and follow the on-screen instructions to create a new account. If you already have an account, select 'Add machine' and follow the on-screen instructions.

Pair and connect via Bluetooth®

Hold the airflow button for two seconds until a blue light pulses. Select your headphones from the 'Pair new device' list in the app. Then open Bluetooth® in your smartphone's settings menu and select your headphones from the list of available devices and follow the on-screen instructions.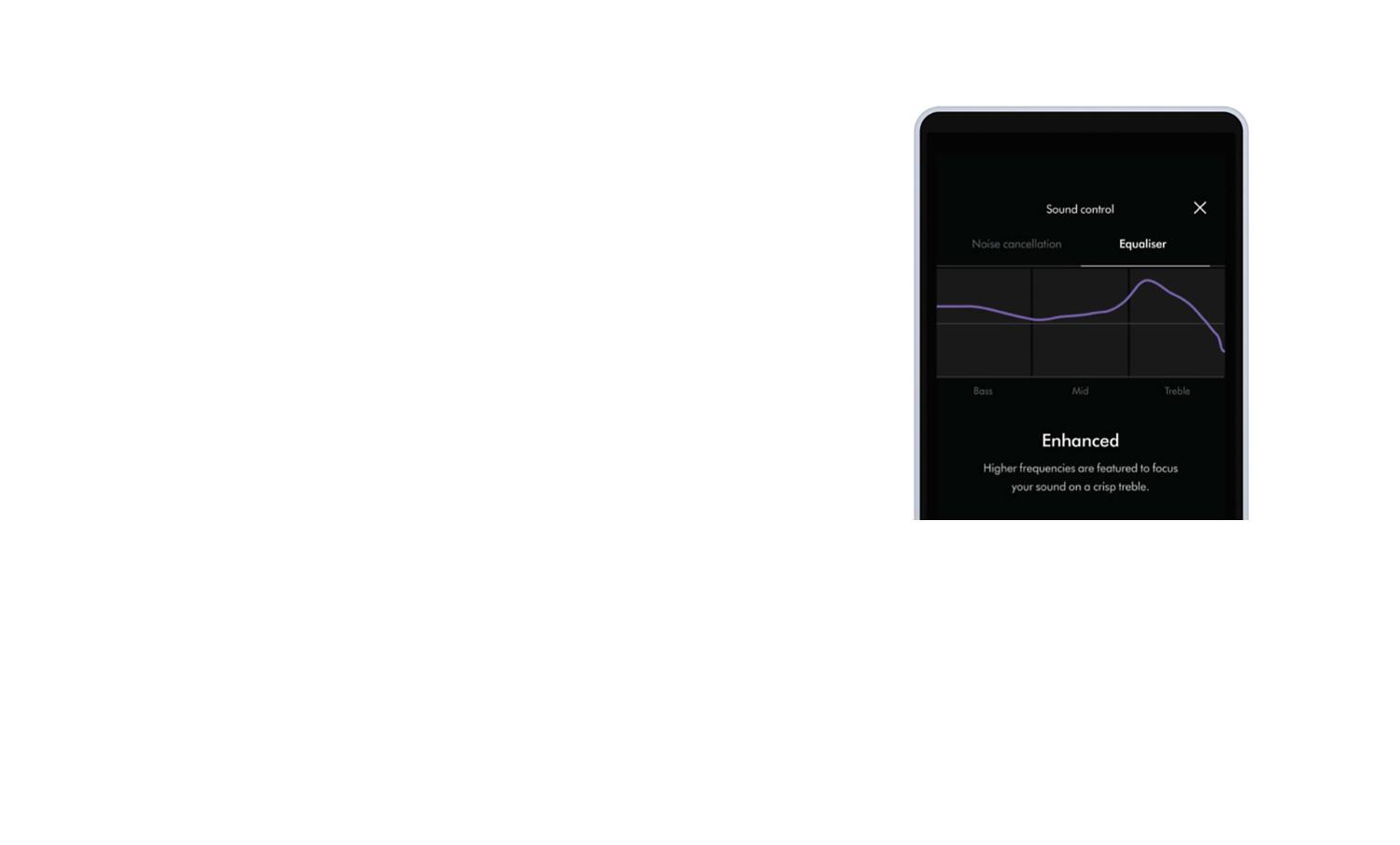 Download the MyDyson™ app
An essential part of your experience, the MyDyson™ app lets you control your Dyson Zone™ headphones – wherever you are.¹ If you haven't already, download the app now for extra features and the latest updates.
Monitor your air quality

Use your smartphone for live updates about air quality in your location. 

Control airflow and audio

You can control both airflow and audio settings in the app to tailor the audio experience to your preferences.

Notifications

The MyDyson™ app will also notify you when your filters need changing, along with other important information.
Intelligently adjusts airflow to your activity

In Auto-activity mode, a built-in accelerometer monitors your movement speed to adjust airflow for your breathing rate – optimizing battery and filter life, and minimizing energy usage. See more in our video guide.
Sitting and resting

Supplies the lowest airflow of 2.11 cubic feet per minute.

Light activity, such as walking

Increases airflow to 3.71 cubic feet per minute.

Moderate activity

Switches to the highest airflow of 4.77 cubic feet per minute.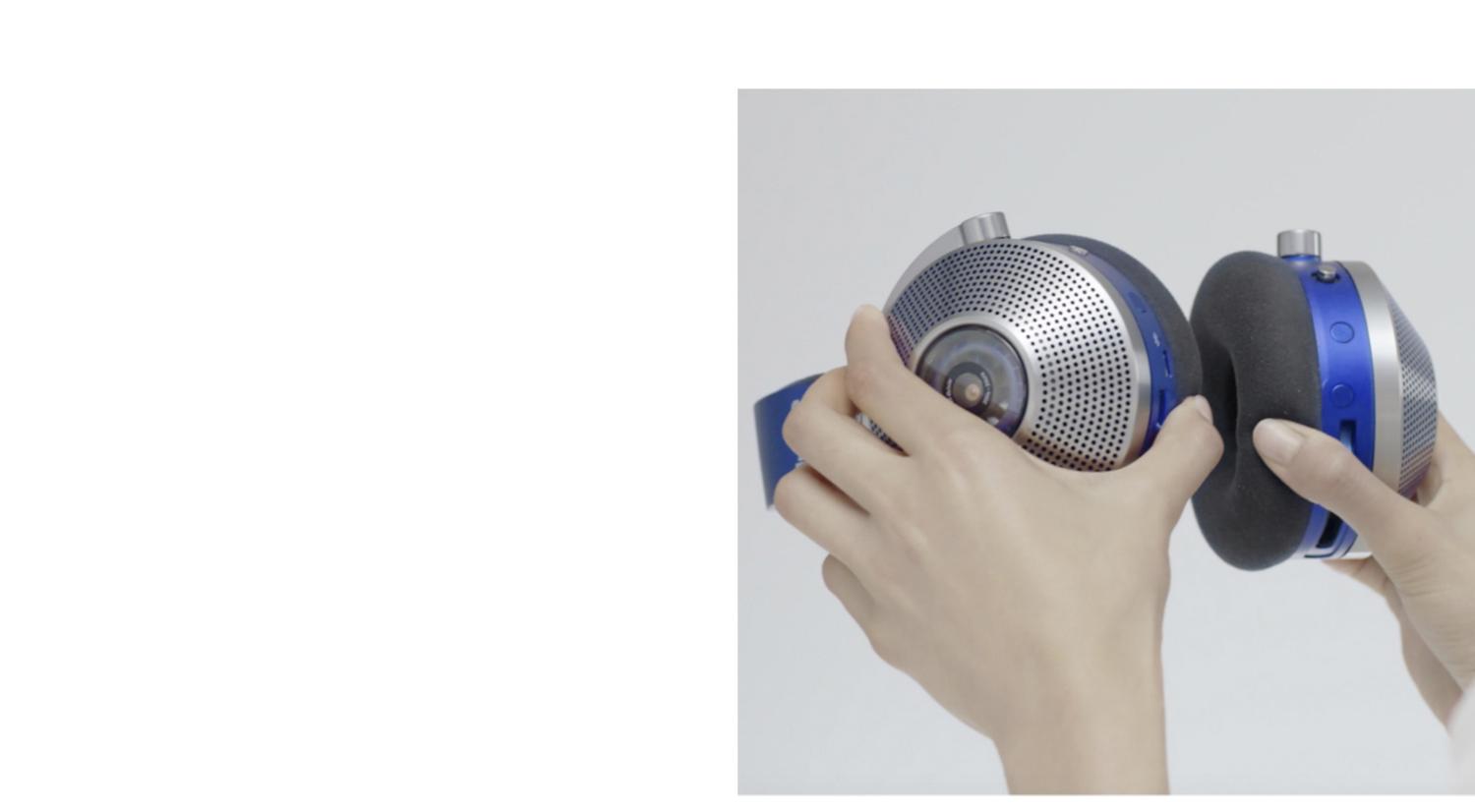 Understanding the LEDs
When your headphones are not being worn, press the Airflow button and the LED light will indicate your battery's charge level.
Power on

Indicated by a solid white LED light.

Battery good

Solid green LED means your battery charge level is above 20%.

Battery low

Solid amber indicates your battery charge level is below 20%.

Battery very low

Flashing amber means there isn't enough power in your battery to use the purifier.

Filter needs changing

The LED will pulse pink when you need to change your filter.

Fault

Flashing red means you should seek Dyson support. Call our helpline or contact a Dyson Expert for a Live chat.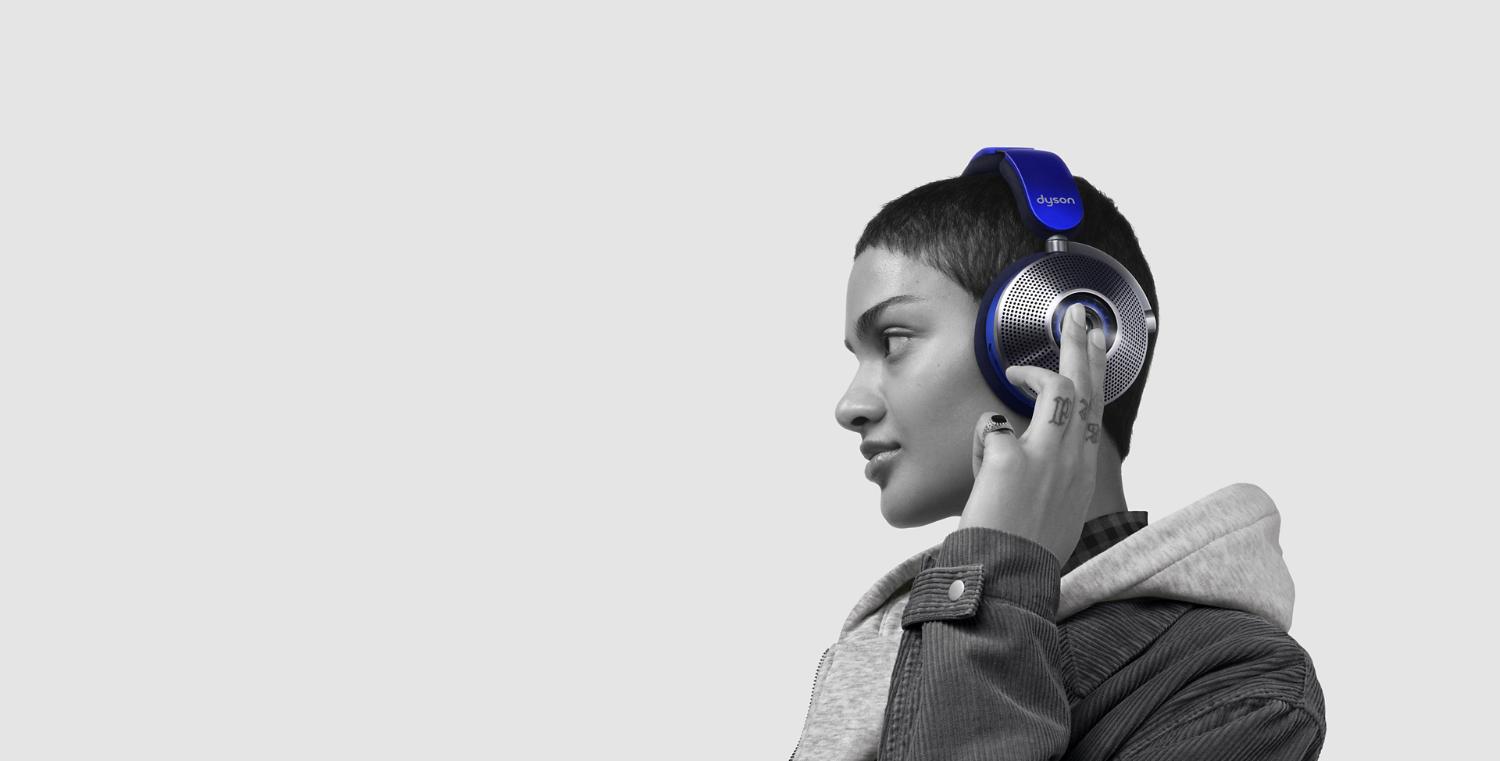 Understanding the audio controls
Toggle active noise cancelling (ANC) with a simple touch command. You can either reduce background noise, or amplify it to hear both your audio and your surroundings. See how in our video guide.
Transparency mode

Hear your audio and surroundings. Double tap either ear cup to change ANC mode. Select Transparency mode when you want to stay alert and hear your audio as well as your surroundings.

Isolation mode

Silence the world around you. Double tap either ear cup again to select Isolation mode. Now background noise is cancelled so you can focus on the audio you're listening to.

Conversation mode

Voices are amplified so you can hear with your headphones on. Simply flip the visor down to pause airflow and noise cancelling.
Maintenance
With a little routine maintenance, you can keep your headphones working at their best
Replacing your filters

Watch the video to learn how to properly remove and replace your filters. 

Cleaning your machine

Watch the video and learn how to correctly clean your machine to keep it properly maintained.
Daily visor cleaning

Detach your visor from the headphones and wipe clean with a damp cloth. Leave to dry before re-attaching.

Periodic visor cleaning

Detach your visor from the headphones and submerge in warm, soapy water. After soaking for 30 seconds, clean around the edges with your visor brush. Leave to dry before reattaching.

Filter replacement

The MyDyson™ app will let you know when your filters need to be changed. When not being worn, a pulsing pink LED on the ear cup also signals when the filters need replacing.
Replacement parts and accessories
Your Dyson Zone™ headphones have replaceable filters that will need changing over time. The MyDyson™ app will let you know when to do this. For all genuine Dyson parts and accessories, visit Dyson.com
Visor Cleaning Brush

Part No. 972175-01

Nylon bristled visor cleaning brush, to remove dust and dirt.

USB-C Charging Cable

Part No. 972072-01

4.9 ft-long dual tone braided USB-C cable to charge your Dyson Zone™ noise cancelling headphones.

'Quarter Turn' hard case

Part No. 972070-01

Hard case, secured with a rotating catch mechanism. Protects and stores your Dyson Zone™ noise cancelling headphones when on the go.
Download your user information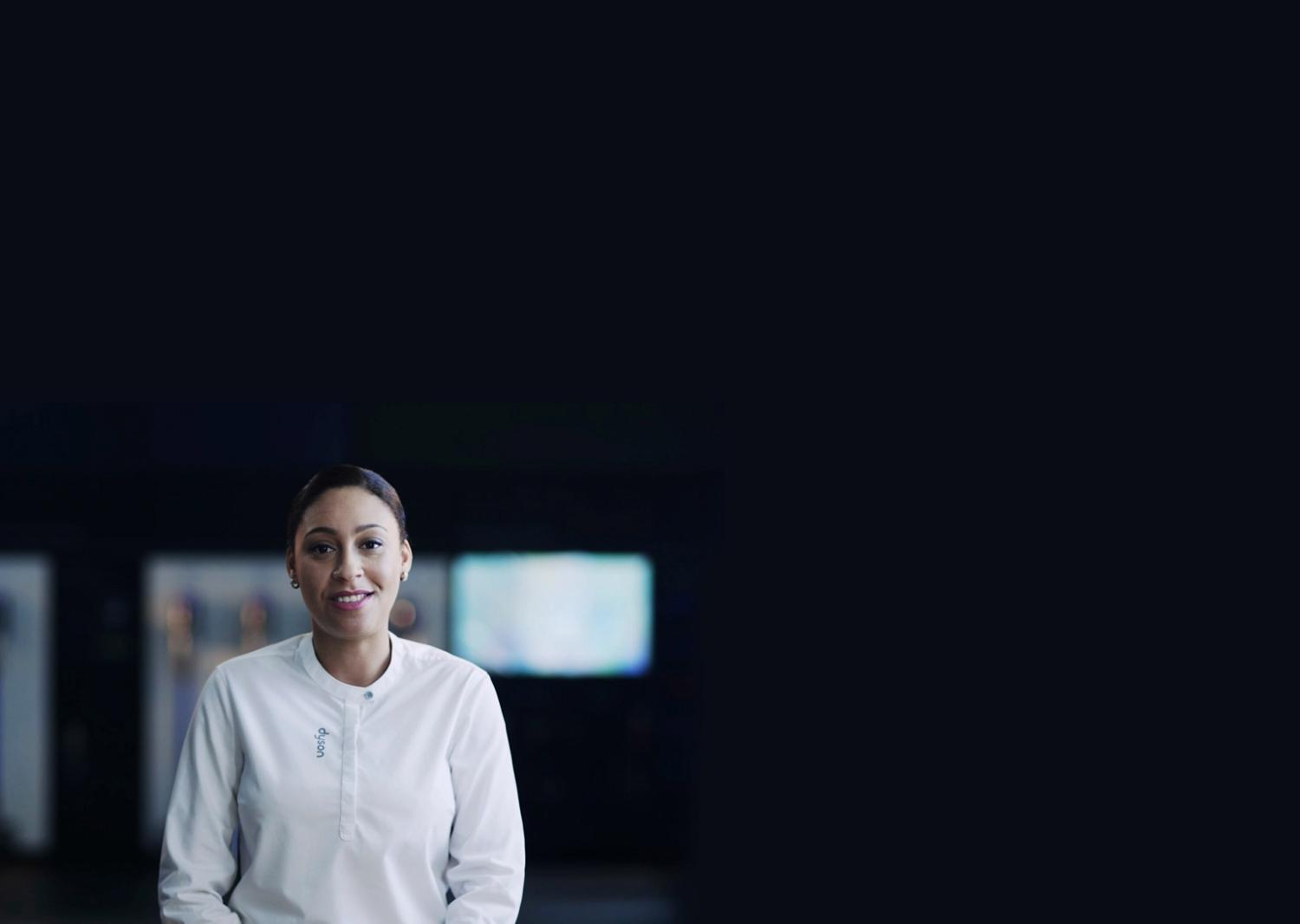 Speak with a Dyson Expert
Our Experts are on hand to help answer any questions and guide you through the set-up process.
Always improving
With the MyDyson™ app your headphones can always receive the latest software updates.¹ These updates protect your data privacy and ensure your headphones always have the latest features. You can turn updates on or off at any time.
Why Register? More perks.
Save 20% during Savings Events, only for Dyson owners.

Registered owners receive exclusive events and sneak peeks at our latest technology before anyone else.


Dyson Technology Trial Program

Experience the latest technology in our invitation-only reviewer program.


Helpful tips to get the most out of your machine and keep it working at its best.

We don't stop caring about our machines once they're yours. Registering your machine allows us to give you a tailored, complimentary, direct service for your machine. Even after your warranty has ended, we'll still be on hand to help.

¹App functionality requires a data connection. Standard data and messaging rates may apply. [Your mobile device must have Bluetooth [4.0] support for telephony connection. For iOS or Android version compatibility please check Dyson website.]
²In low flow mode with Bluetooth on. Performance may vary based on environmental conditions and usage.