Using the tools
Learn how to make the most of the tools included with your Dyson vacuum cleaner.

Switching from carpets to hard floors
See how to change the settings on your machine for different floor coverings.
Fixing a machine that won't stand upright
Follow our simple video to troubleshoot problems where your vacuum won't stay upright when you come to a standstill.
Clearing a jammed brush bar
We demonstrate how to access the brush bar so it can be cleared of tangles.

Releasing a jammed wand
If your machine's wand is jammed in place, our quick video could help you solve the problem. 
Safely store tools
Clip accessories onto the storage posts on the side of the vacuum, so you've always got them to hand.

Wash the filter regularly
Rinse under a cold tap until the water runs clear – you don't need any detergents. Leave to dry fully (at least 24 hours) before refitting.

Don't overfill it
Keep one eye on the bin and empty it as soon as debris reaches the MAX marker to maintain suction.

Why Register? More perks.
Registration doesn't just give you Dyson's 2 or 5 year parts and labor warranty. Being a Dyson registered owner has even more perks:

Registered owners save on future purchases. Receive up to 20% off purchases during 12 Owner Rewards Savings Events throughout the year.

Reminders for free preventative maintenance checks at a Dyson Service Center near you.

Registered owners receive exclusive events and sneak peeks at our latest technology before anyone else.

Assistance from our U.S.-based team of Dyson experts, who are on hand to help through a dedicated VIP hotline, and online support 7 days a week.

Experience the latest technology in our invitation-only reviewer program.

Helpful tips to get the most out of your machine and keep it working at its best.

We don't stop caring about our machines once they're yours. Activating your parts and labor warranty allows us to give you a tailored, complementary, direct service for your machine. Even after your warranty has ended, we'll still be on hand to help.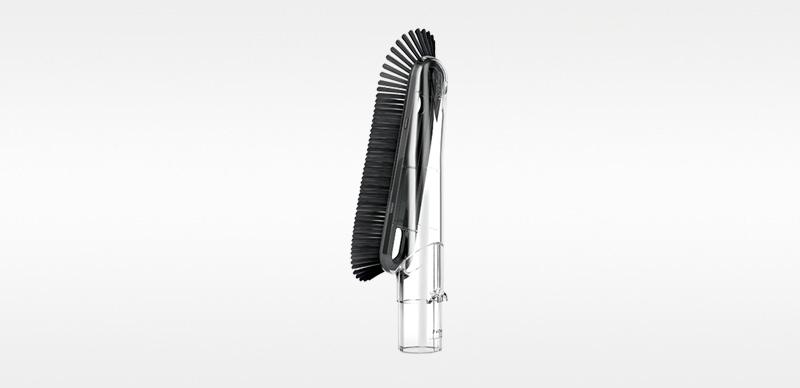 Soft Dusting Brush
Part No. 908896-02
Soft bristles gently remove dust and allergens from flat surfaces and furniture. Vacuum-assisted dusting around the home.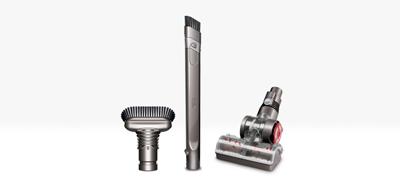 Home cleaning kit
Part No. 920435-01
Contains three Dyson tools, for removing dust, dirt and allergens from around your home.
This spare part isn't currently available. Please contact us with any questions.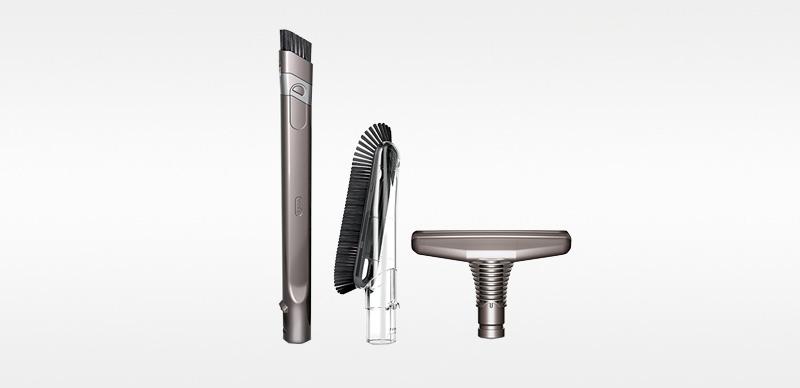 Asthma and Allergy Kit
Part No. 920111-01
3 dyson tools for cleaning dust and dirt from hard-to-reach places. Carefully selected cleaning tool combinations. Solve a problem
Our step-by-step tool helps you get your machine working again.
Frequently asked questions