Dyson Sustainability
The bigger picture
Engineers instinctively want to improve things, make them more efficient and use fewer resources. We call it "lean engineering" and it has always been our approach. From day one we have used science, engineering and behaviour change to reduce our impact and that of our products.
Built on lean engineering
Doing more with less is part of our DNA. As engineers, we are relentlessly dissatisfied and look for problems to solve, whether it's through our pioneering technology, our spaces, our philanthropic activities or education, it's essential that sustainability is at the centre of Dyson.
Here's our journey so far:  


It is by improving core technology and using resources effectively that we can do more with less, making increasingly efficient products. Invention requires leaps of faith and the desire to try new approaches: cyclones rather than wasteful bags, high-speed air rather than energy-hungry heaters.

For the past twenty years, we have focused on reducing the energy used by our products in-use during their lifespans through more efficient motors, better batteries and more efficient product design. It's about achieving greater performance, using fewer materials, and examples of this are evident in every machine: thinner and stronger plastics, which means less to make and less to recycle; efficient motors that use less energy, and longer lasting technologies, such as LEDs.

Choosing the sustainable option shouldn't mean accepting compromise, rather, it requires a product to be designed intelligently, and built to last. Dyson engineers drive efficiency of our machines from the inside out.
We can understand our product impact through lifecycle assessment. This examines each stage of a product's life – from raw material extraction through to disposal – to identify the impacts and inefficiencies in existing designs, and reduce them. We're focused on using less energy and fewer resources in the production and manufacturing phase, whilst reducing the environmental impact throughout the entire lifecycle.
Core to the sustainability of a product is its durability – how long it will last. Materials aren't static, they change over time and under different conditions. That is why all of our products are rigorously tested, 24 hours a day, to the point of failure. It is only by testing until failure that we can understand our technology's limits, and create robust machines that are built to last.


The spaces in which we work have always been important to Dyson – they provide us with the inspiration and environment to nurture ideas. All around the world we gravitate towards buildings with a story, and the design icons which we fill them with exemplify what is possible when engineers challenge convention, think big and persevere.
Just as our products should be long lasting, durable and sustainable, so too should our spaces and the energy we use to power them. Where possible, we restore and preserve historic spaces and in our buildings, form follows function and not the other way around. We like to see the engineering, the rivets, the steel structure, as we want to see how it works and celebrate it rather than cover it up.
We don't follow trends. We like honest buildings with integrity that celebrate good engineering.

Our approach is anchored in solving problems from new angles using science technology and behaviour change.
We have created new curricular for schools, used architecture to improve the care of premature babies in hospital, and driven advances in medical treatment through fundamental lab-based research. We encourage future engineers through the James Dyson Award and have launched debt-free degrees for students at the Dyson Institute of Engineering and Technology (DIET).
Everyone plays their part, from DIET undergraduates working on pollution-sensing backpacks, to teams developing new products, the removal of single-use plastic from our campuses and finding more environmentally friendly ways to commute. Dyson people are passionate about this and will lead the change.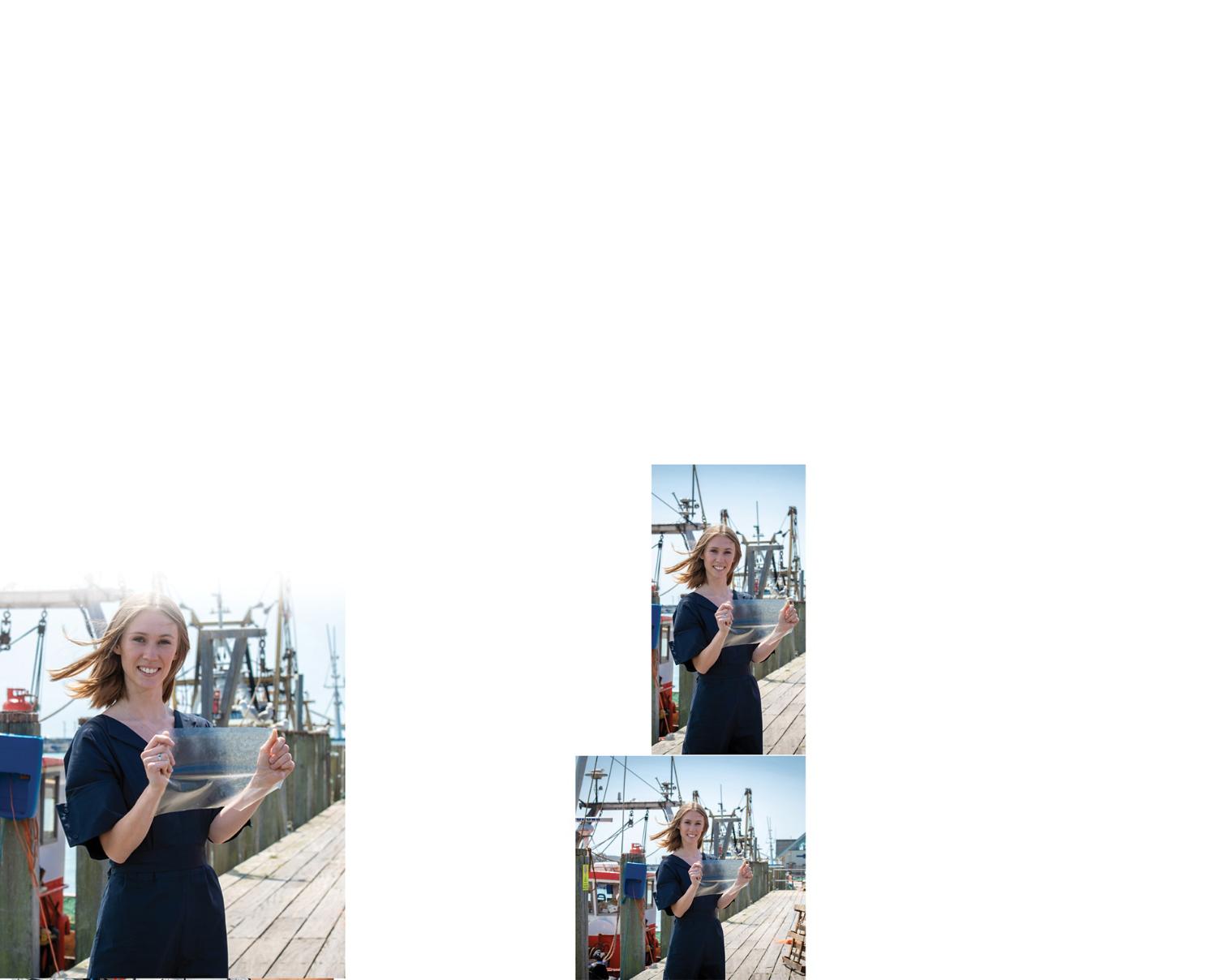 The James Dyson Award challenges young engineers and scientists to solve some of the biggest problems the world is facing – from products to help people with disability, to technology to solve environmental problems, the ideas that young people are developing have the potential to change the world for the better.
With so many environmentally-led projects submitted each year, we now have a dedicated Sustainability Award.  
Farming is one of the purest forms of manufacturing. We use the same problem solving approach to find long-term solutions in agriculture.  
Crop rotations, advanced drones, vision systems, targeted crop spraying and anaerobic digesters are some of the ways we're pioneering new approaches to farming. The energy we create on the farms powers homes and will will support innovative new projects.

It is people, not governments that are driving change. Engineers and scientists will deliver that future, using science, technology and behaviour change.
Dyson is in a fortunate position; Dyson people, from our undergraduates to our stalwart industry experts, are acutely aware of the problems and understand the importance of solving them while also improving the performance of technology.
We feel it is part of our purpose to deliver the change people are demanding without forcing our owners to compromise on performance.

"I am optimistic and enthusiastic about the positive changes that we can achieve through the application of science, engineering and behaviour change to make the world more efficient and sustainable."