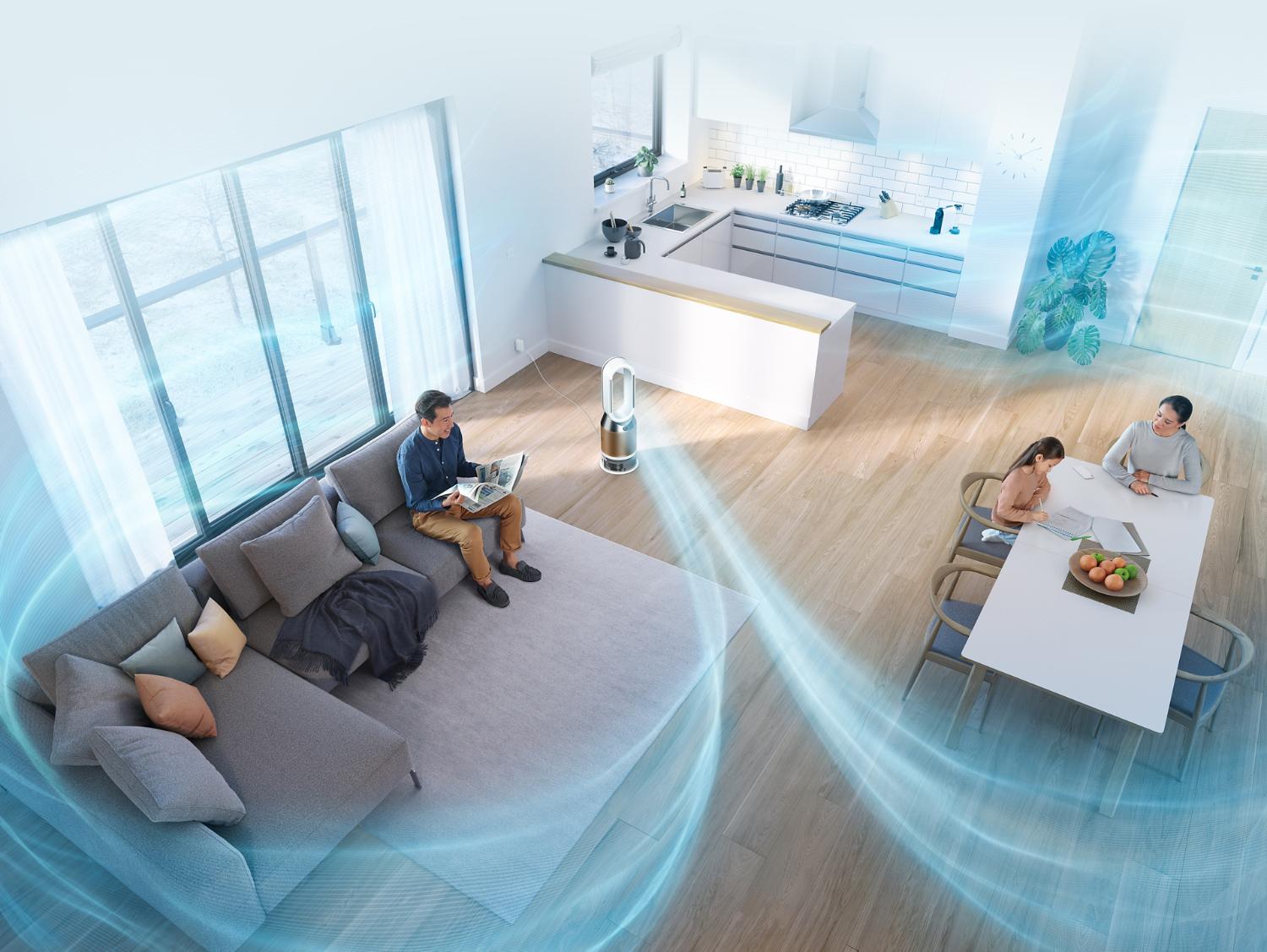 Discover Dyson purifying humidifier fans
Dyson purifying humidifier fans

PH02
2 colors from $899.99
• Dyson Cryptomic™ technology destroys formaldehyde, continuously⁴
• Automatically purifies and humidifies for a healthier environment
• Circulates purified, humidified air throughout the whole room²
• HEPA filtration system captures allergens, pollutants, bacteria & gases
• Hassle-free deep clean cycle eliminates mineral build up and bacteria
• Reports pollution & humidity in real time on LCD screen; control with Dyson Link app³

PH01
2 colors available from $799.99
• Automatically purifies and humidifies for a healthier environment
• Circulates purified, humidified air throughout the whole room²
• HEPA filtration system captures allergens, pollutants, bacteria & gases
• Hassle-free deep clean cycle eliminates mineral build up and bacteria
• Reports pollution & humidity in real time on LCD screen; control with Dyson Link app³
Dyson Pure Humidify+Cool Cryptomic™

Dyson Pure Humidify+Cool Cryptomic™

Dyson Pure Humidify+Cool™

Dyson Pure Humidify+Cool™
²Tested for purification coverage in a 2860ft3 chamber. Tested for humidification coverage in a 1447ft3 chamber.

³Requires a device to run app, Wi-Fi or mobile data, Bluetooth 4.0 support, and iOS version 10 or Android version 5 (or above). Standard messaging rates may apple.
⁴Tested to industry standard test EN1822 for particle capture and GB/T 18801 for formaldehyde destruction.