The Dyson indoor pollution guide
Check which pollutants could be hiding where you live by exploring our indoor pollution guide.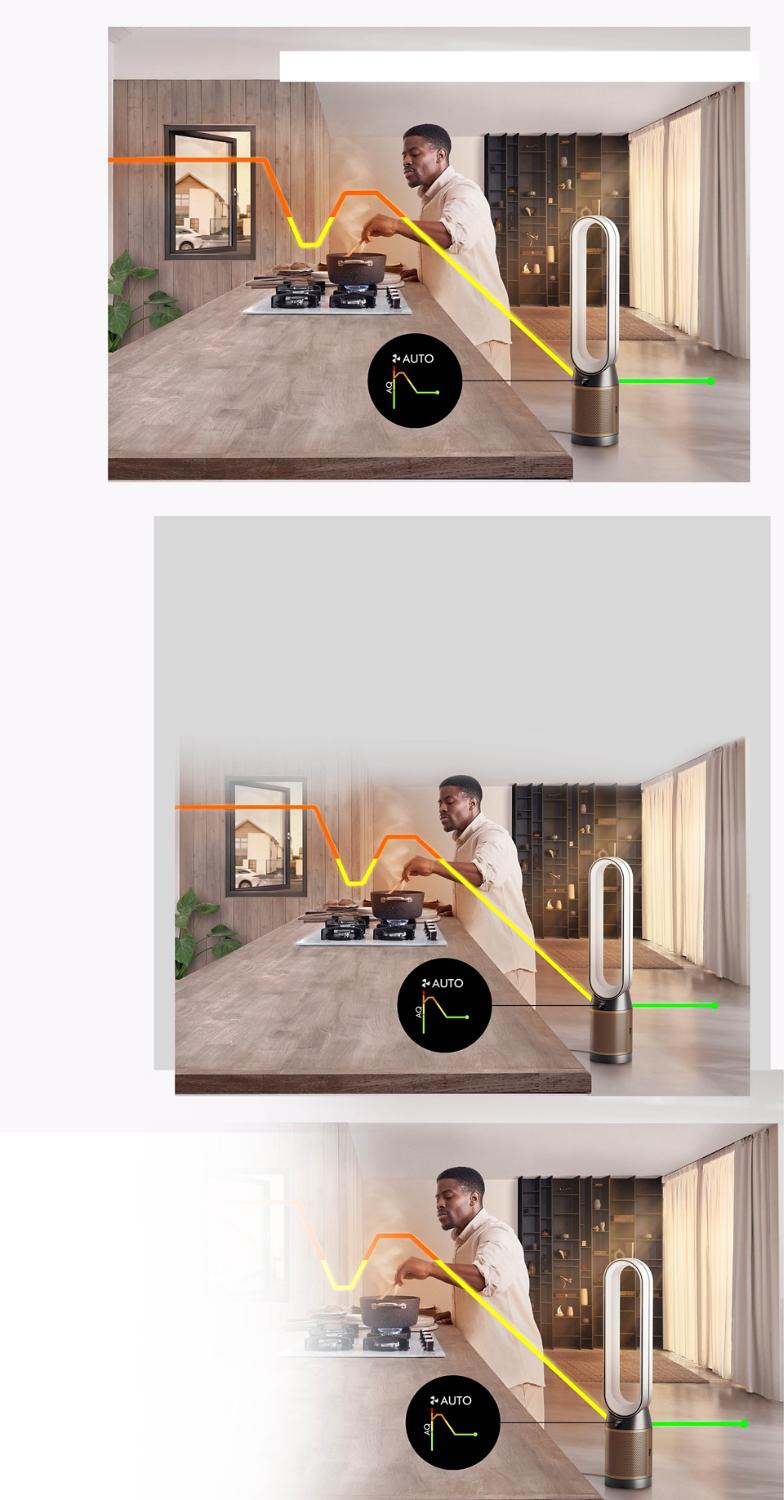 Many indoor activities and household products emit pollution
Cooking, cleaning, even getting ready for work can release inhalable pollutants into your home. Dyson air purifiers automatically diagnose your air quality – sensing and capturing airborne particles, and displaying real-time reports on the LCD screen or your MyDyson™ App.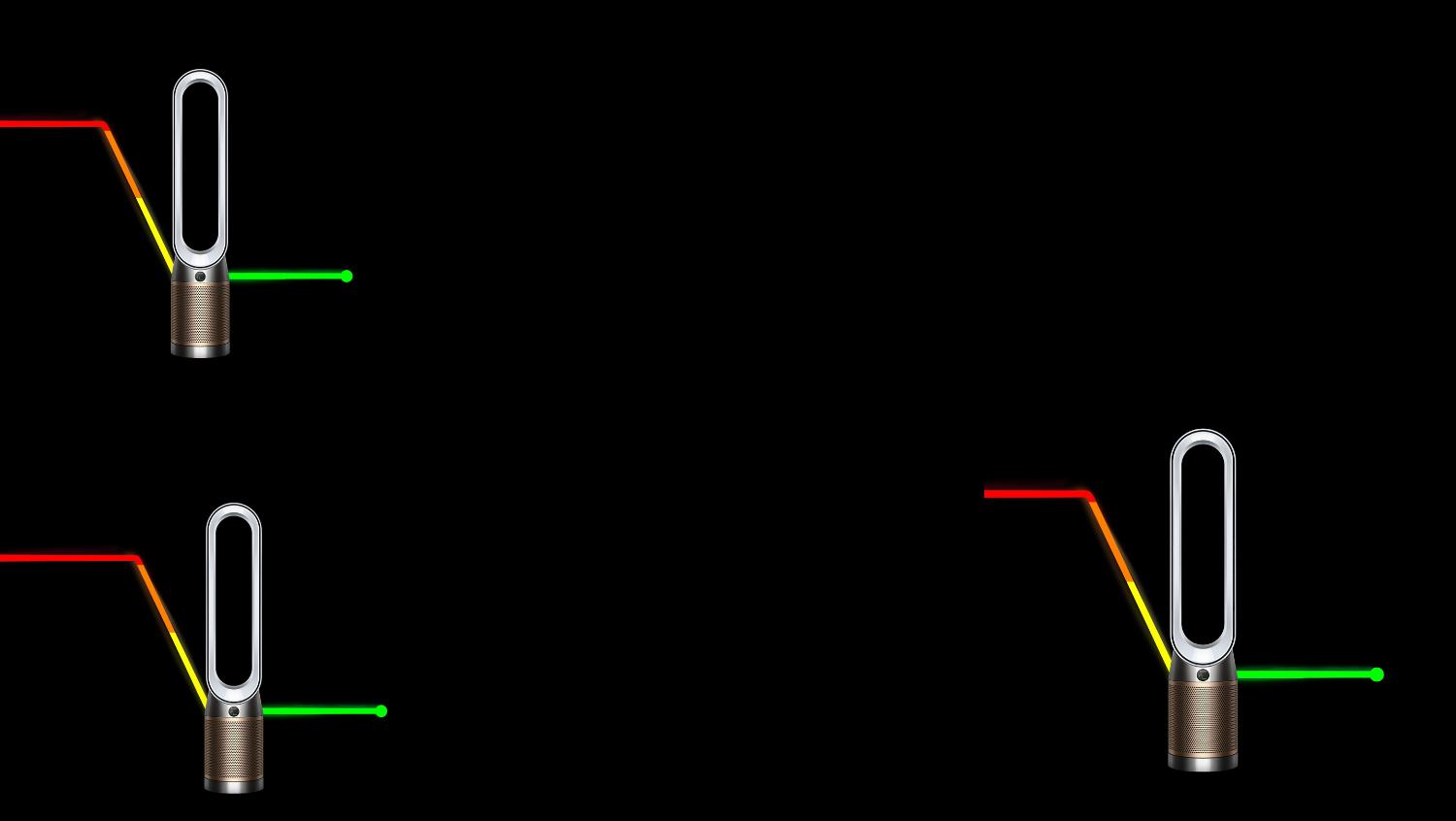 Three key things to look for in an air purifier
Automatic sensing, a fully-sealed machine and long-range air projection are key to effective air purification. That's why they're at the core of our technology. And why we've been testing them for generations.
Automatic sensing

Reacts automatically to remove pollutants, only using energy when needed.¹

Fully-sealed machine

Fully sealed to HEPA H13 standard. So the pollution captured inside stays inside.²

Long-range air projection

Dyson Air Multiplier™ technology projects purified air into every corner of the room.³
Explore Dyson air purifiers by functionality
Dyson offers a range of advanced purifiers that remove gases and odors and capture 99.97% of allergens and pollutants 0.3 microns in size.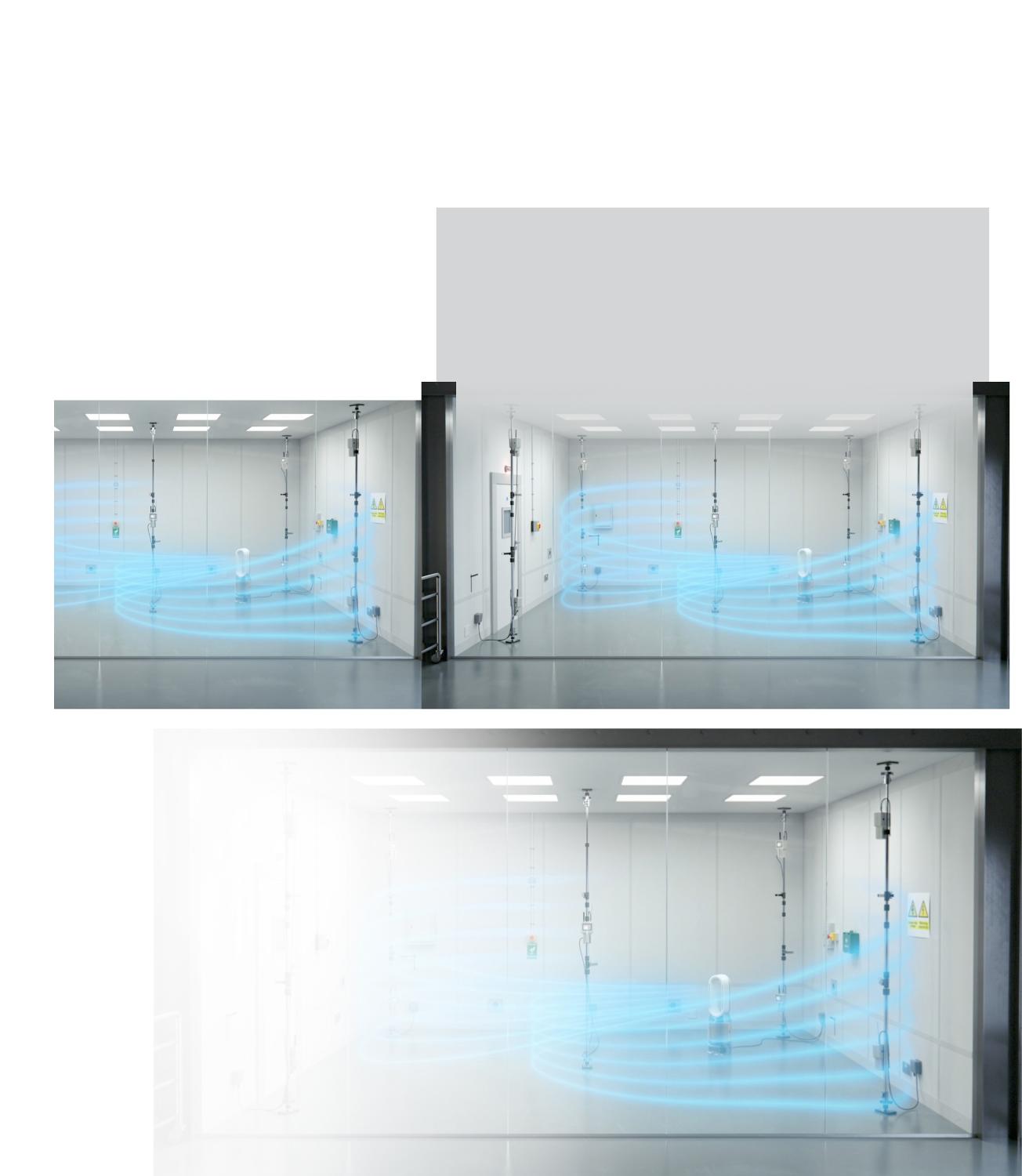 Tested for real homes
Standard Clean Air Delivery Rate (CADR) tests in small chambers with ceiling fans don't represent real living conditions.
So our engineers spent years developing a new testing methodology, called Point Loading Auto Response (POLAR), to measure real-world performance more accurately.
Find the right purifier for you
Try our indoor air pollution guide and find out which purifier is right for you and your home.
Frequently asked questions

Dyson goes backpacking to investigate air quality
One global pollution problem. Many globetrotting data gatherers. From journalists to fitness experts, individuals far and wide are helping our research by wearing our prototype air quality backpack to monitor pollution levels.
﹡Dyson purifiers were challenged with airborne SARS-CoV-2 (the virus that causes COVID-19) at an independent lab, in a 0.37 m3 chamber for 90 seconds. Dyson Purifiers were also challenged with  Phi-6 bacteriophage (a surrogate to test SARS-CoV-2) at an independent lab, using a 30 m3 chamber. After 90 minutes at maximum fan speed, the airborne concentration in the chamber was reduced by 99.9 %. Real-life efficacy may vary.
Applicable to the following models:        
               TP07/TP7A - Dyson Purifier Cool
              TP09/TP9A – Dyson Purifier Cool Formaldehyde
              HP07/HP7A – Dyson Purifier Hot+Cool
              HP09/HP9A – Dyson Purifier Hot+Cool Formaldehyde
              PH03/PH3A – Dyson Purifier Humidify+Cool
              PH04 – Dyson Purifier Humidify+Cool Formaldehyde
              BP03/BP04/BP06 – Dyson Purifier Big+Quiet Formaldehyde
¹Automatically refers to when the machine is in Auto mode.
2Particle challenge by DEHS oil specified in EN1822 within a chamber specified in ASTM F3150.
3Tested In maximum setting for air projection, tested in Auto mode for purification coverage.