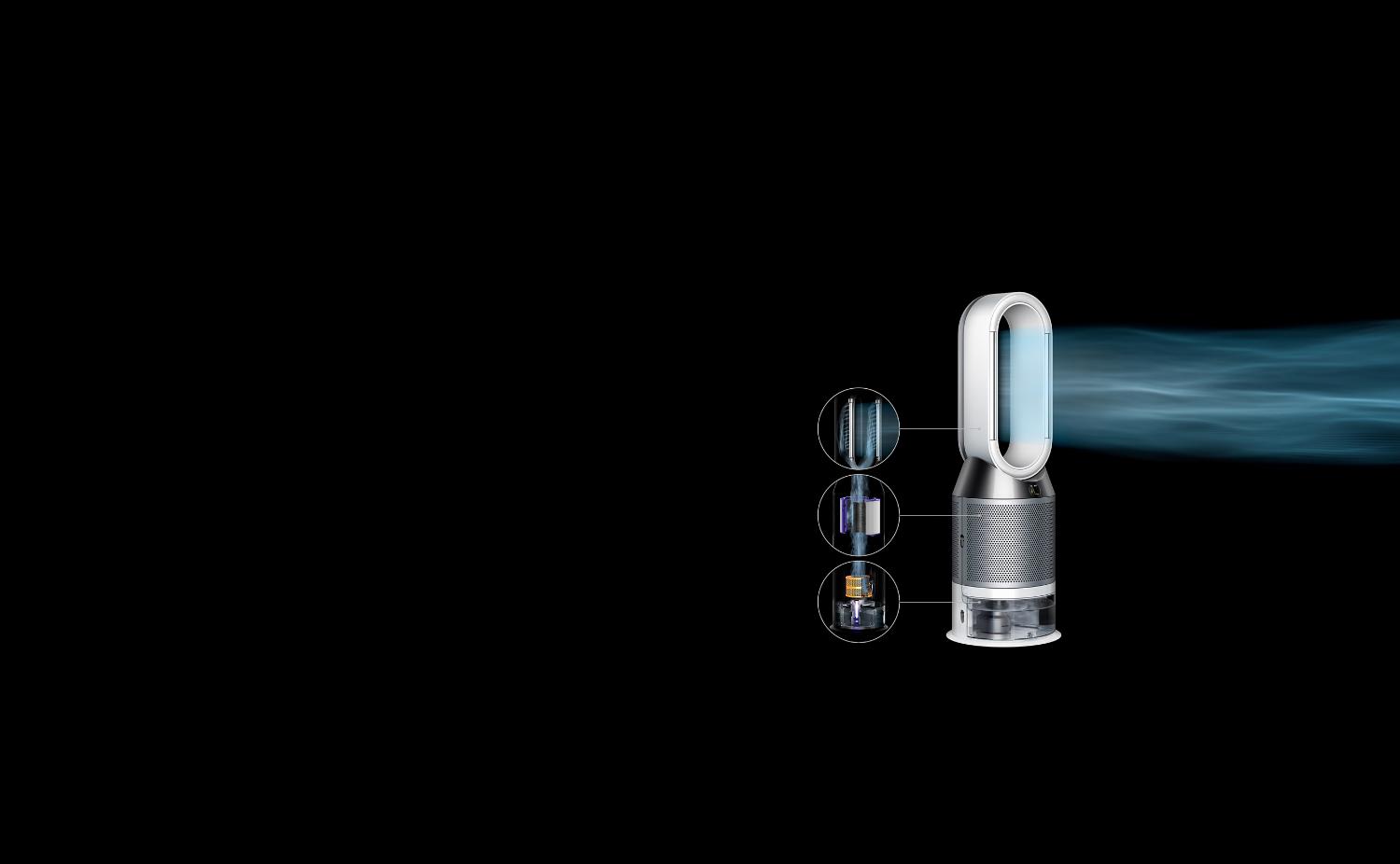 Dyson Pure Humidify + Cool
Automatically purifies and humidifies for a healthier environment
● Senses and captures pollutants
● Projects purified, humidified air
● A hassle-free deep clean cycle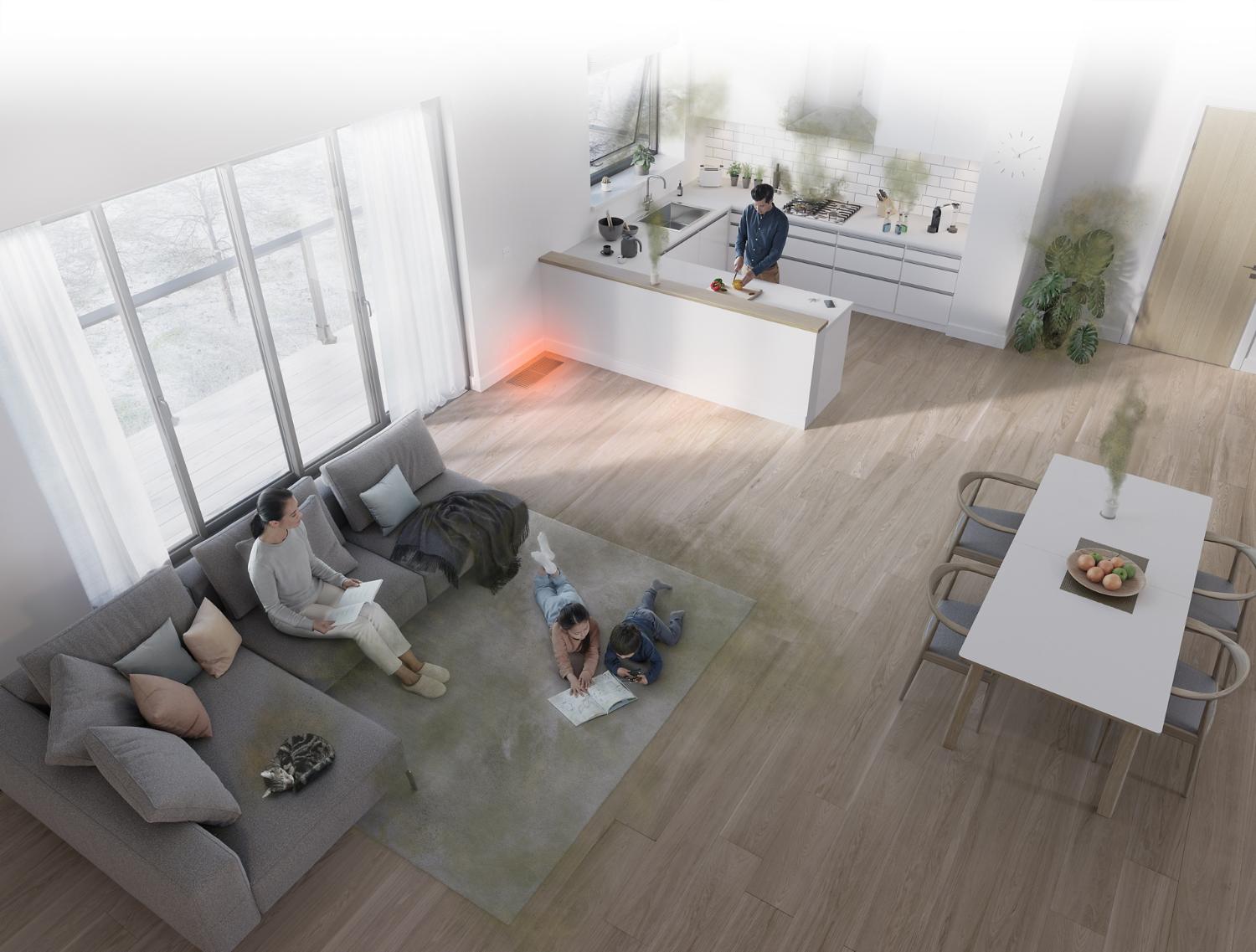 Homes can be up to 5X more polluted than the air outside²
Everyday items in our homes can dry out the air, and release pollutants such as pollen, cooking fumes and house dust. As a result, air quality can be worse indoors than outdoors.
Captures gases and fine particles
A Glass HEPA filter captures 99.97% of allergens and pollutants as small as 0.3 microns
Common household pollutants
Common allergens - pet dander, pollen and dust

Nitrogen dioxide

Gas stoves and car exhausts

Industrial emissions and smoke
Formaldehyde (HCHO)

Carpets, rugs and flooring

Odors

Household fumes and cooking

Benzene and VOCs

Cleaning products and candles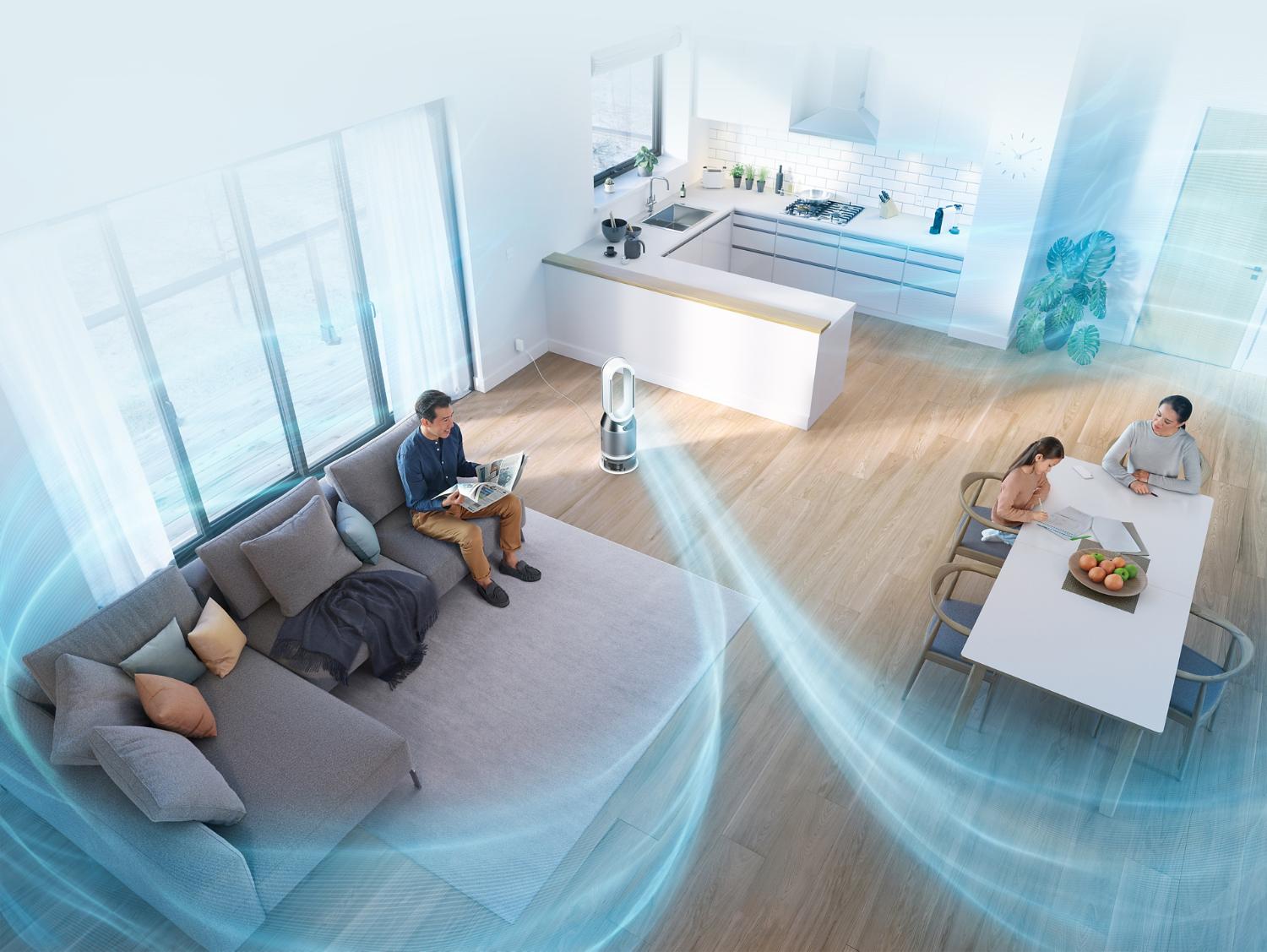 For purified, humidified airflow all year round.
Circulates air throughout the whole room³ – cooling you only when desired.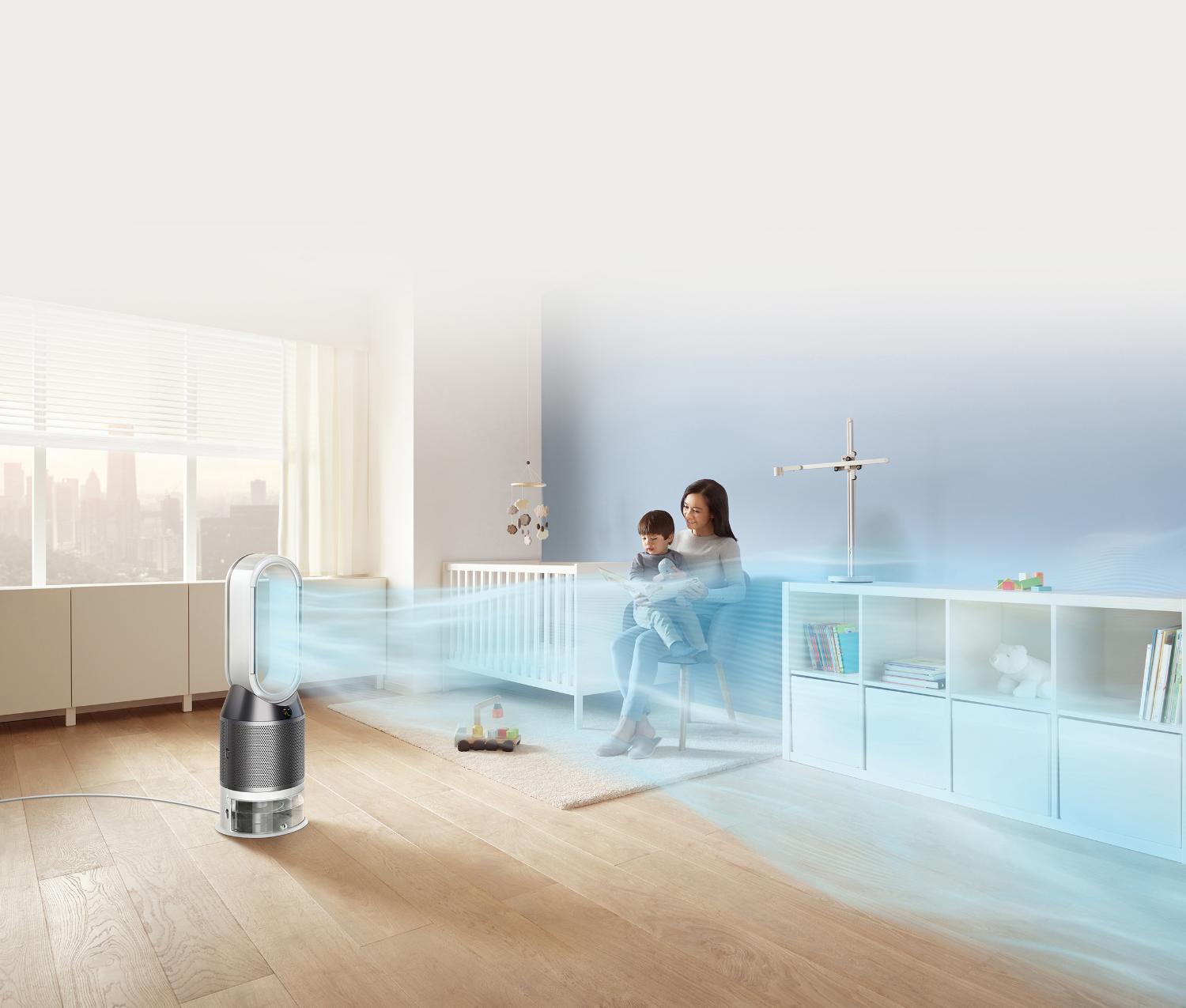 To humidify your environment, hygienically.
Automatically maintains the correct level of moisture in your air. For a healthier, more comfortable environment.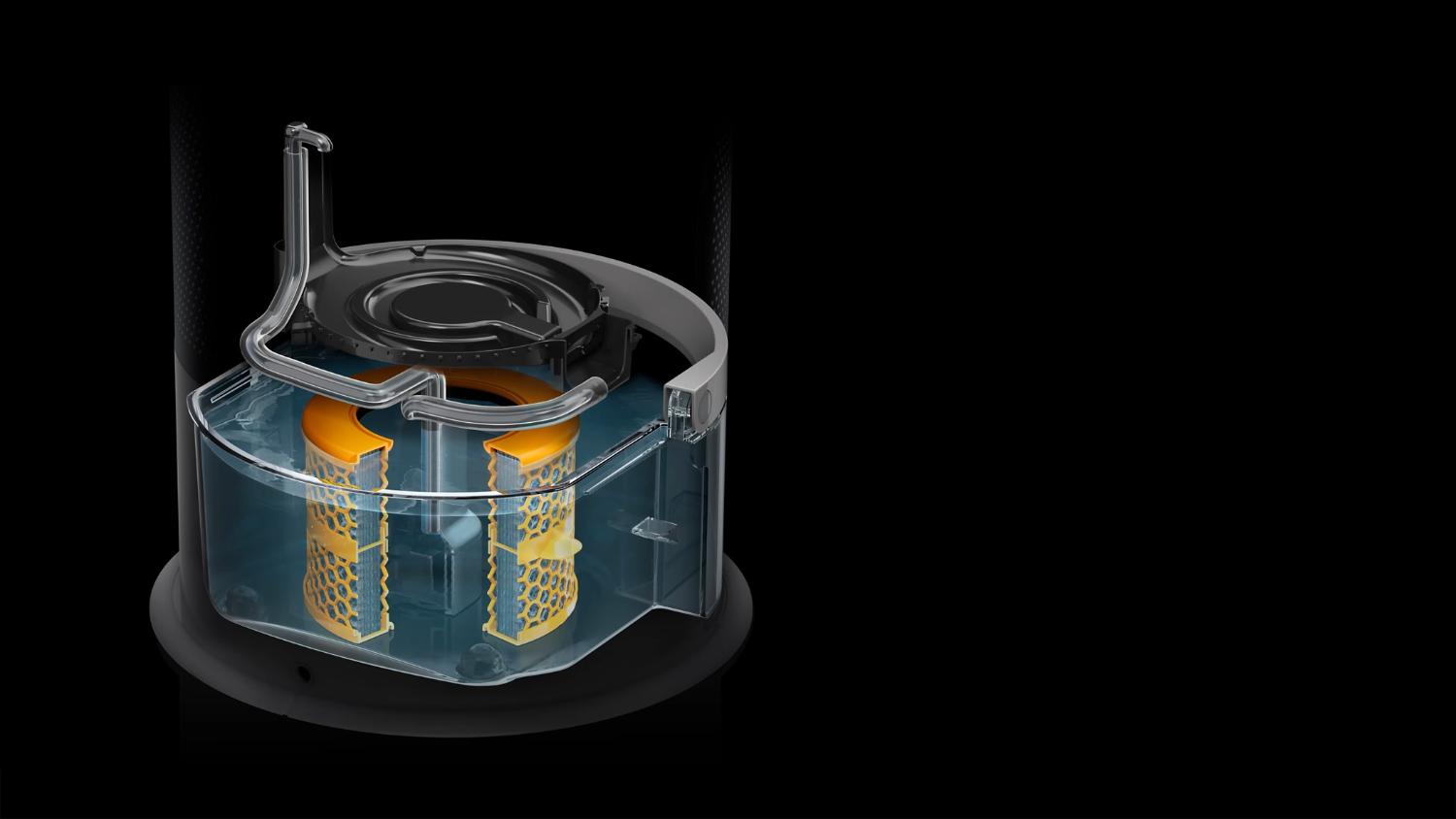 Hassle-free deep clean cycle
The Dyson hassle-free deep cycle thoroughly eliminates mineral build-up throughout your machine's water system. At the touch of a button, the cycle activates and guides you through a simple step-by-step process.
Breeze mode

Unique algorithms vary the airflow to mimic a cooling, refreshing breeze.

Fan mode

Delivers a stream of cooling air from the front of the machine. Choose between 0, 45˚ and 90˚ oscillation.

Backwards Airflow mode

Diverts airflow through the back of the machine to purify and humidify, without cooling you.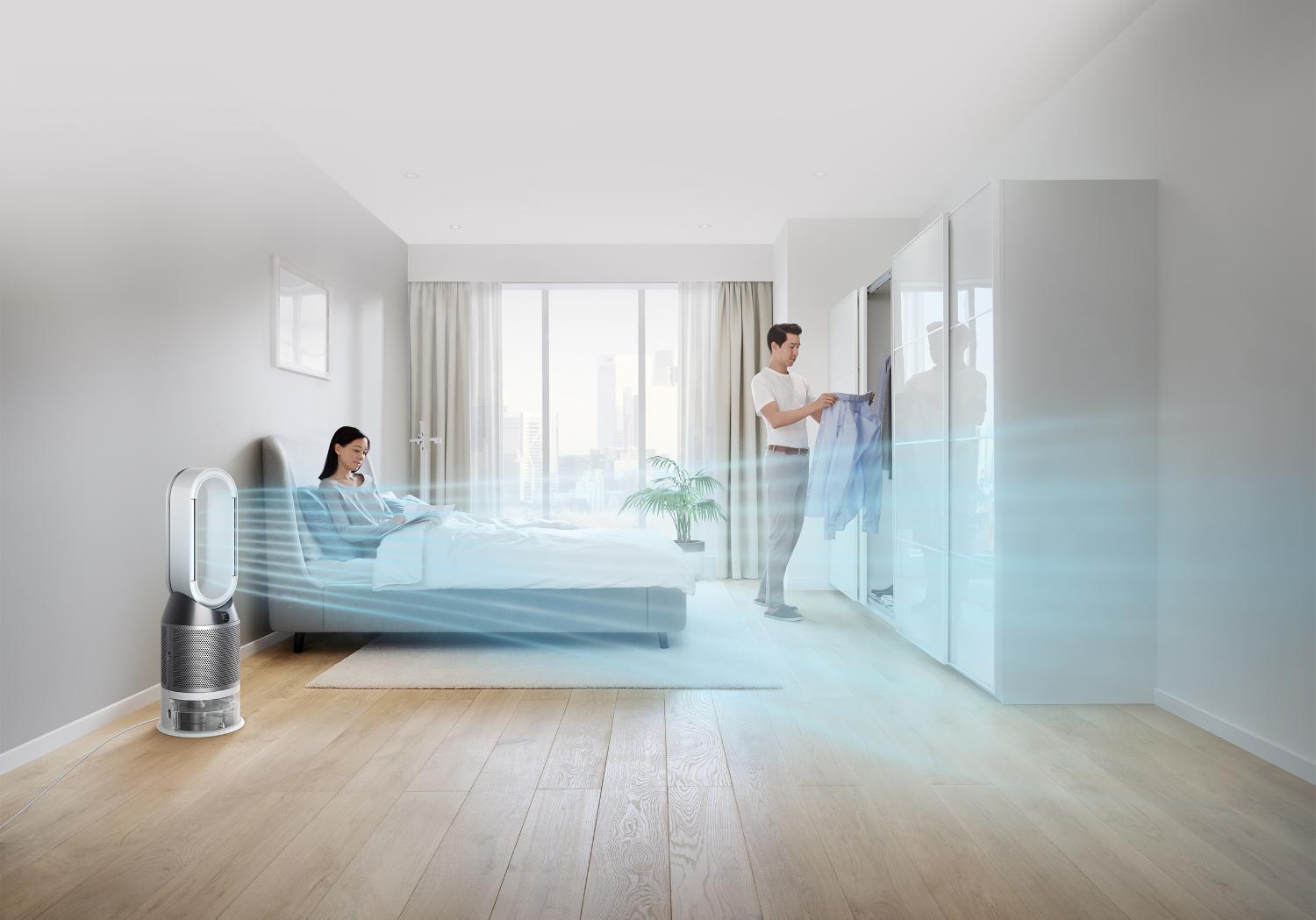 To purify the air around you
Allergens and pollutants can build up in your home. Sealed filtration captures them from the air.
Frequently asked questions