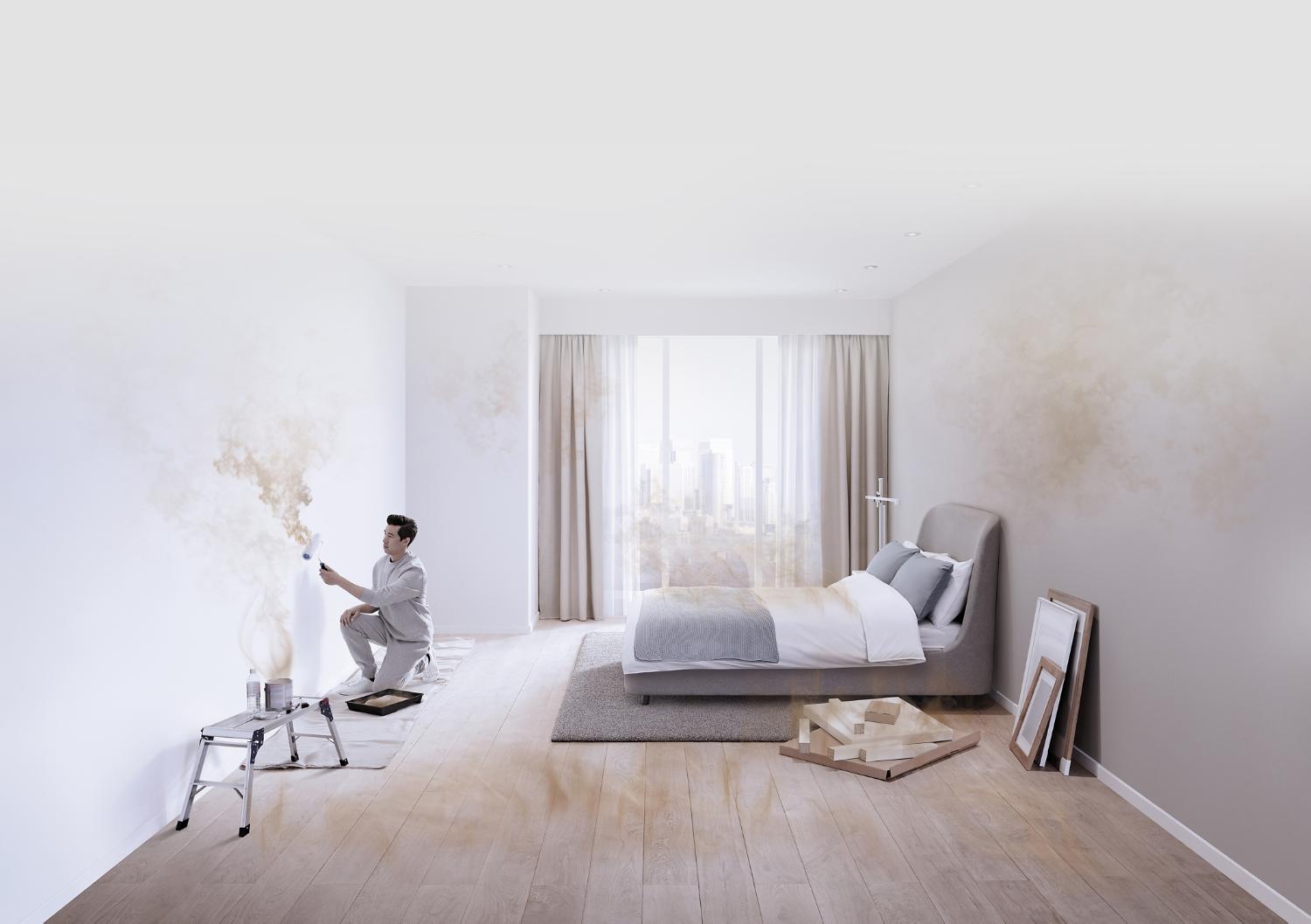 Homes can be up to 5X more polluted than the air outside³
Many household items – from decorating materials, to flooring, to plants – can release microscopic particles and gases. This includes formaldehyde, which can quickly build up and keep polluting for over a year.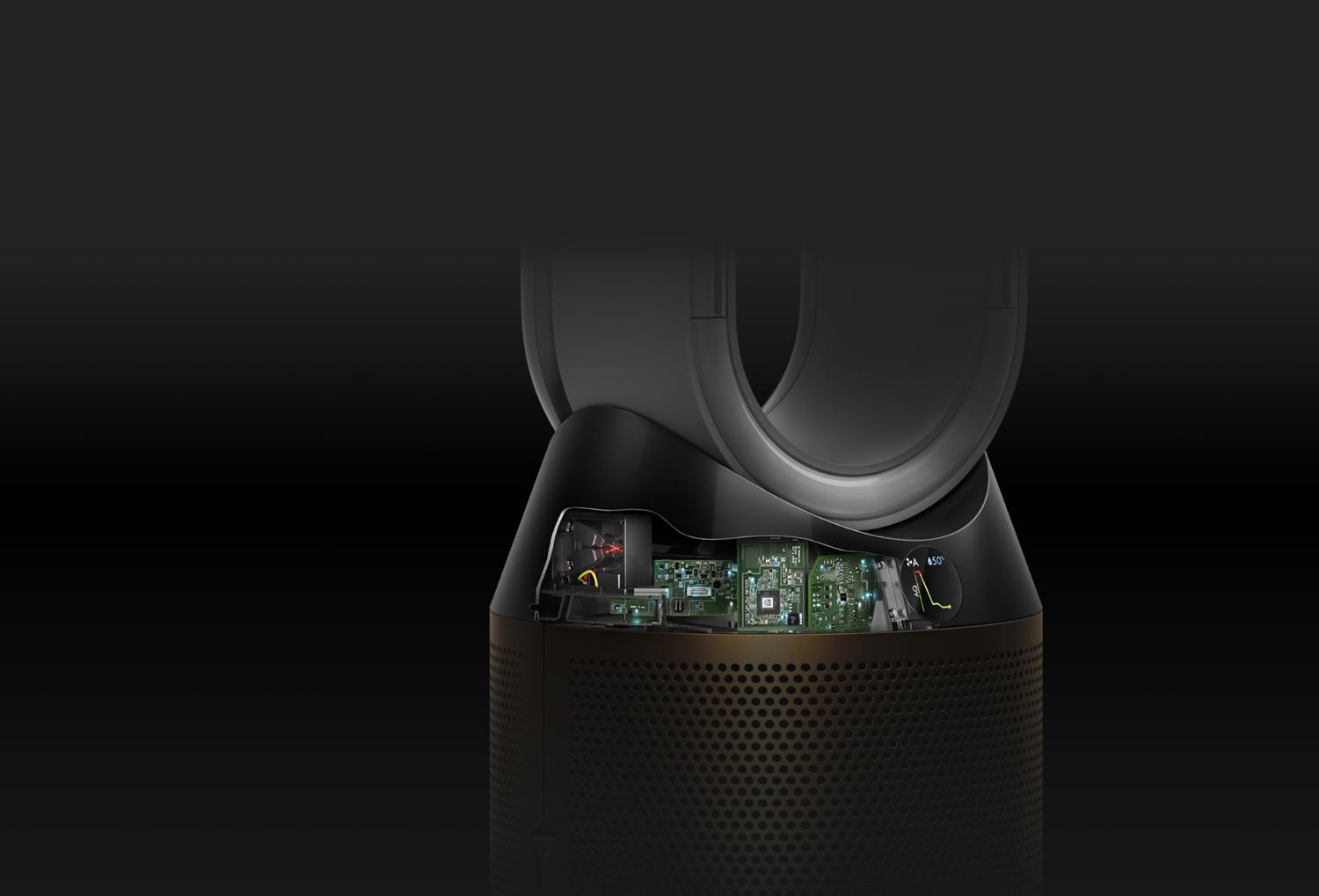 Senses pollutants and humidity levels
Intelligent sensors automatically detect airborne particles and gases, as well as temperature and humidity levels. The machine uses a unique algorithm to diagnose and manage your air quality, then processes the input for real-time reports.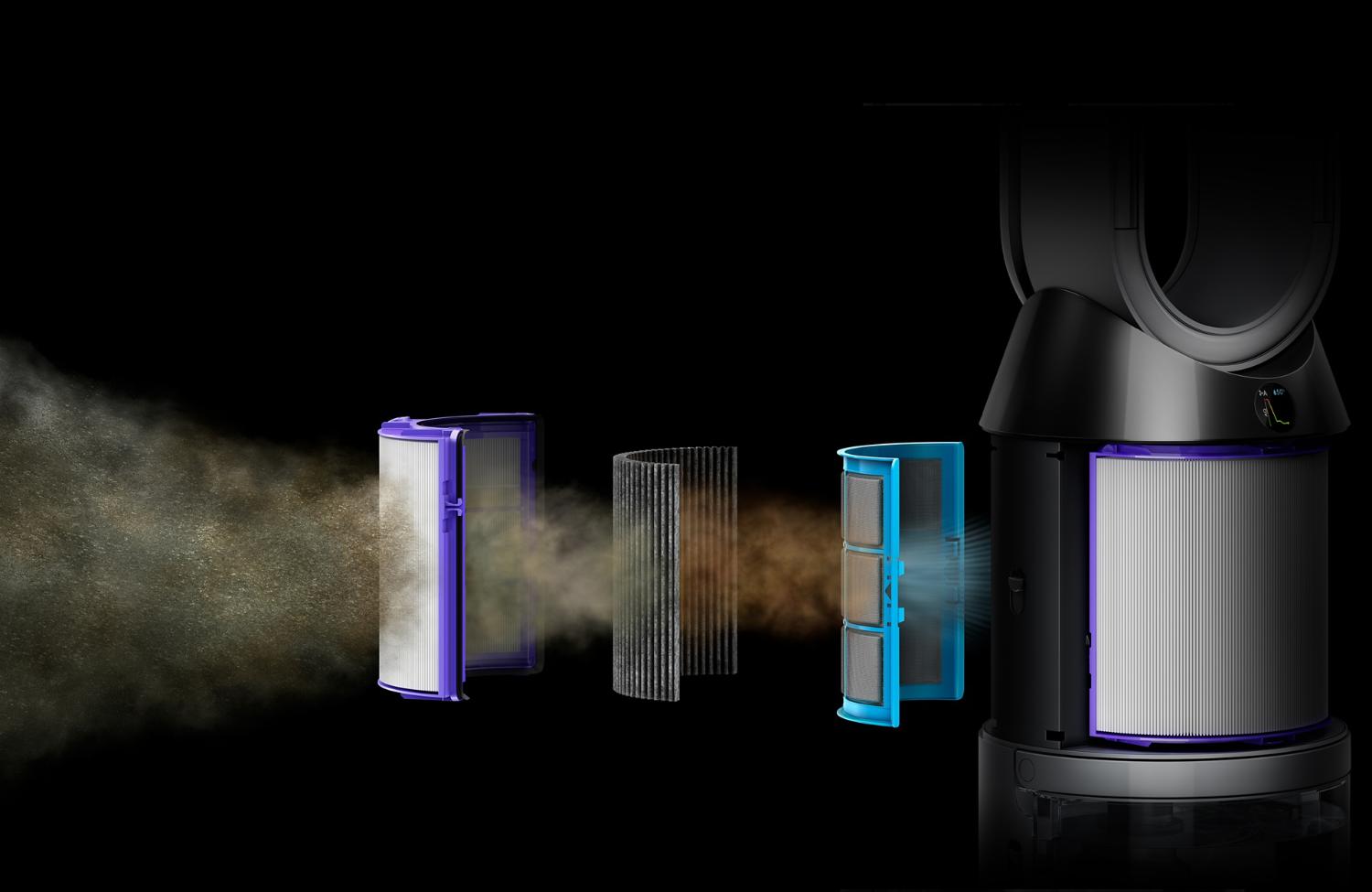 Destroys formaldehyde released from household items¹
A Glass HEPA filter captures 99.97% of allergens and pollutants as small as 0.3 microns.
Common household pollutants
Common allergens - pet dander, pollen and dust

Nitrogen dioxide

Gas stoves and car exhausts

Industrial emissions and smoke
Formaldehyde (HCHO)

Carpets, rugs and flooring

Odors

Household fumes and cooking

Benzene and VOCs

Cleaning products and candles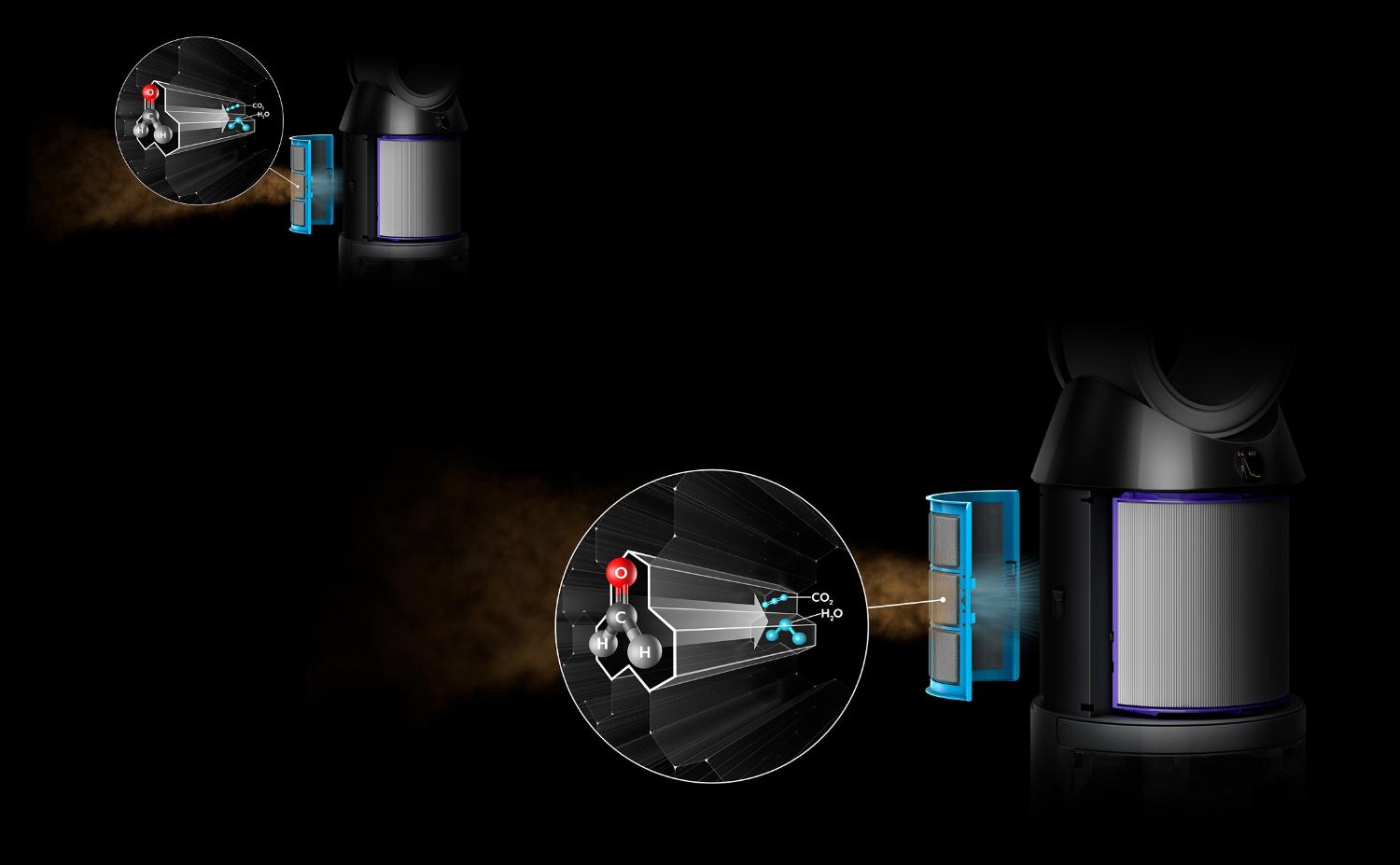 Dyson Cryptomic™ technology destroys formaldehyde at a molecular level¹
Dyson Cryptomic™ technology has a unique catalytic coating, with the same structure as the Cryptomelane mineral. Its billions of atom-sized tunnels are the optimal size and shape to trap and destroy formaldehyde, breaking it down into tiny amounts of water and CO₂.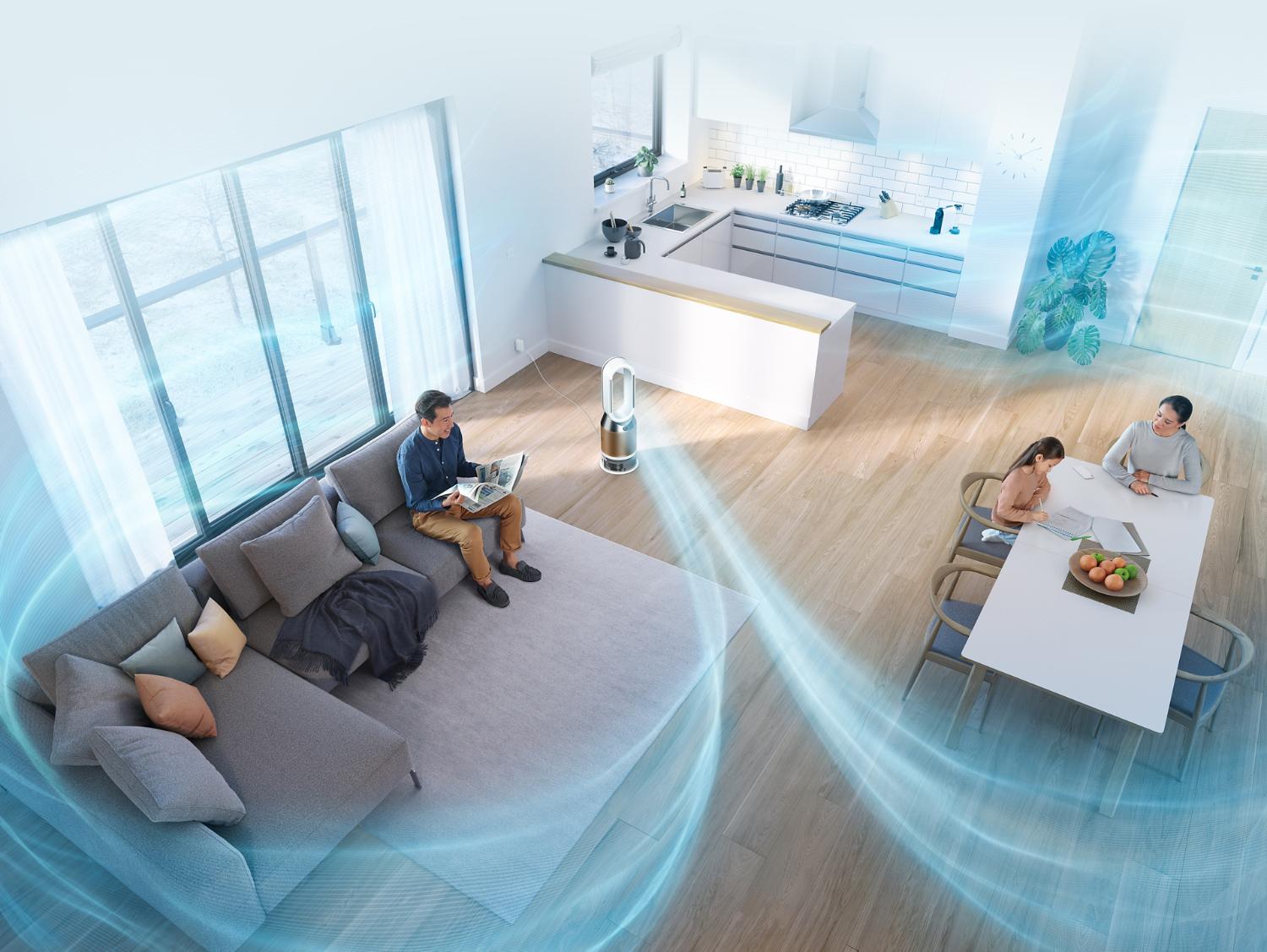 For purified, humidified airflow all year round.
Circulates air throughout the whole room⁴– cooling you only when desired.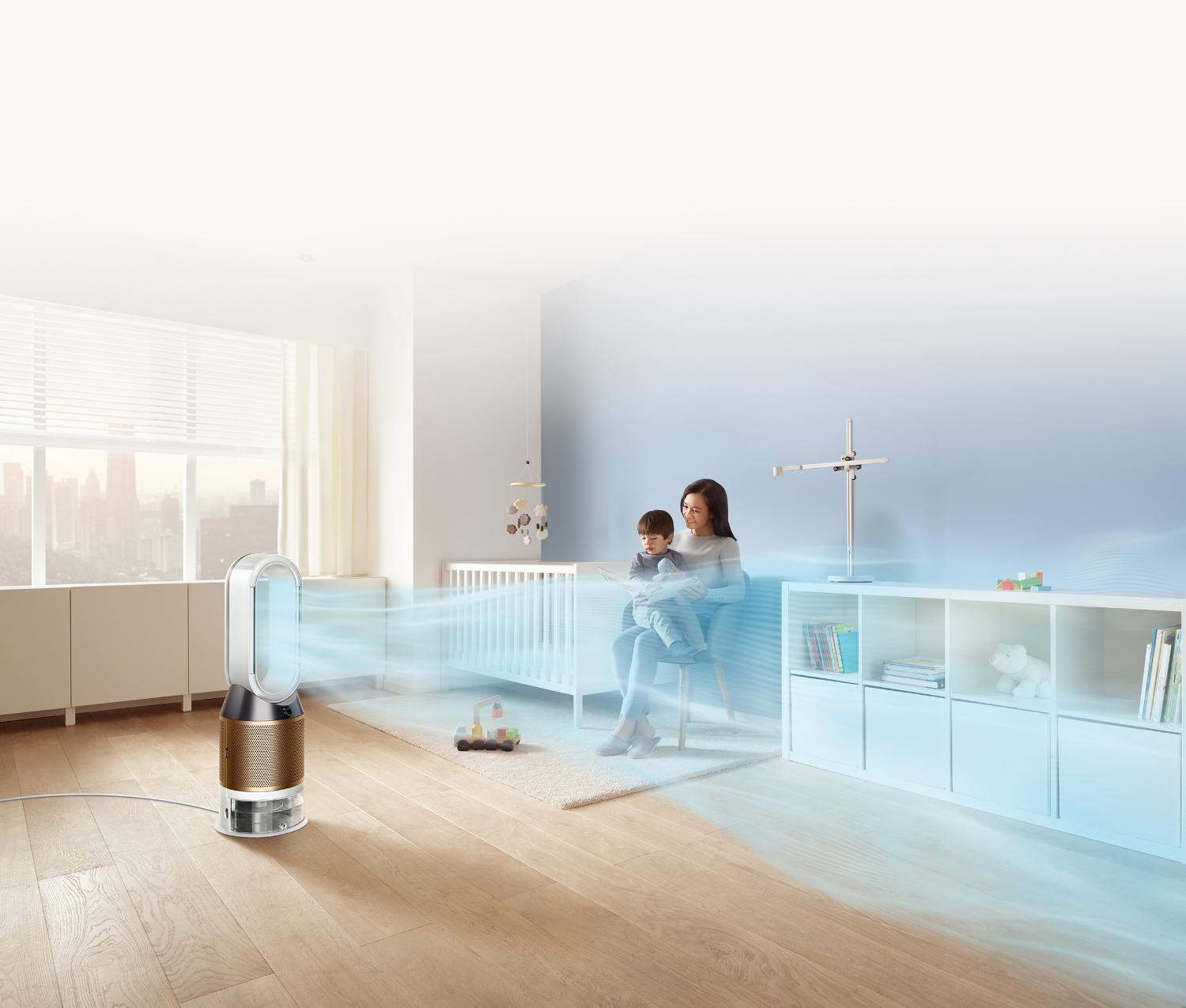 To humidify your environment, hygienically.
Automatically maintains the correct level of moisture in your air. For a healthier, more comfortable environment.
Breeze mode

Unique algorithms vary the airflow to mimic a cooling, refreshing breeze.

Fan mode

Delivers a stream of cooling air from the front of the machine. Choose between 45˚ and 90˚ oscillation.

Backwards Airflow mode

Diverts airflow through the back of the machine to purify and humidify, without cooling you.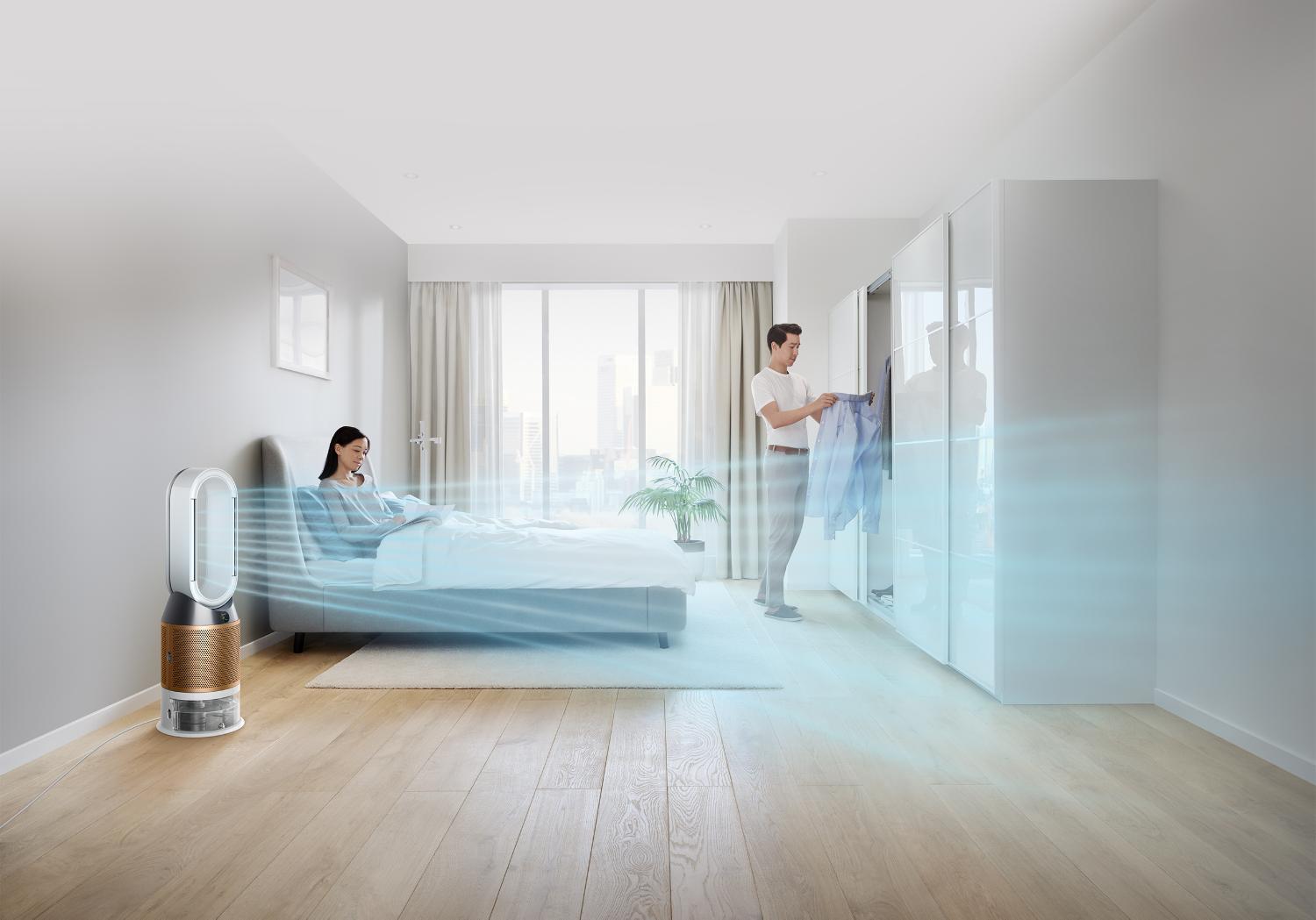 To purify the air around you
Allergens and pollutants can build up in your home. Sealed filtration captures them from the air.
Frequently asked questions
¹Tested to industry standard test EN1822 for particle capture and GB/T 18801 for formaldehyde destruction.
²Tested to DTM-004533.
³US Environmental Protection Agency.

⁴Tested for purification coverage in a 2860ft³ chamber. Tested for humidification coverage in a 1447ft³ chamber. 
⁵Requires a device to run app, Wi-Fi or mobile data, Bluetooth 4.0 support, and iOS version 10 or Android version 5 (or above). Standard messaging rates may apple.