Deep cleans what you can't see.
Dyson vacuums are engineered with strong suction in mind, with stiff nylon bristles inside the cleanerhead to drive buried dirt and debris out from your home.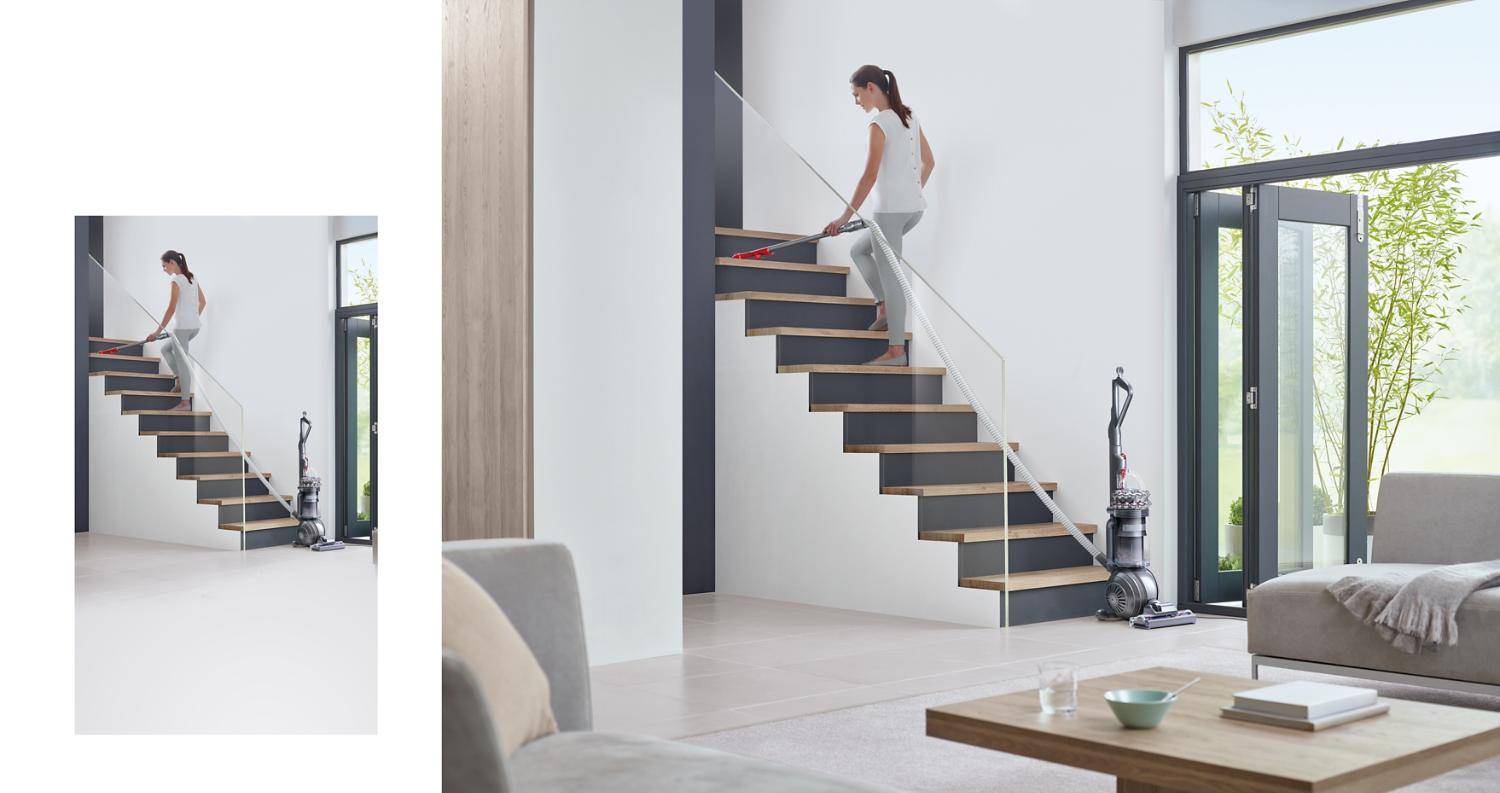 Versatile cleaning from floor to ceiling.
With an instant release wand and specialised cleaning tools, dirt and debris have nowhere to hide.
Cleans from top to bottom.
Explore how Dyson Animal vacuums remove dirt throughout the home.
Tangle-free turbine tool for stubborn hair.
Combination tool for nooks and crannies.
Deep cleaning across all floors.
Stair tool removes stubborn dirt and dust.
Brush bar digs deep into carpet.
Detachable wand for hard to reach places.
Dyson Cinetic Big Ball Animal vacuum (Iron)

The only vacuum with no bags to buy, no filters to maintain and no loss of suction.

Self-rights when toppled.

5 tools and accessories included

See all

Click to learn more

Carbon fiber turbine tool

Carbon fiber filaments pick up fine dust from hard floors, while stiff nylon bristles dislodge stubborn dirt from floors

Tangle-free turbine tool

Counter-rotating brush heads remove hair from carpets and upholstery

Stiff bristle brush

Stiff nylon bristles dislodge stubborn dirt from floors and furniture

Combination tool

Two tools in one - brush and wide nozzle. For switching between tasks

Stair tool

Lifts carpet pile without sticking and captures hairs with velour strips.