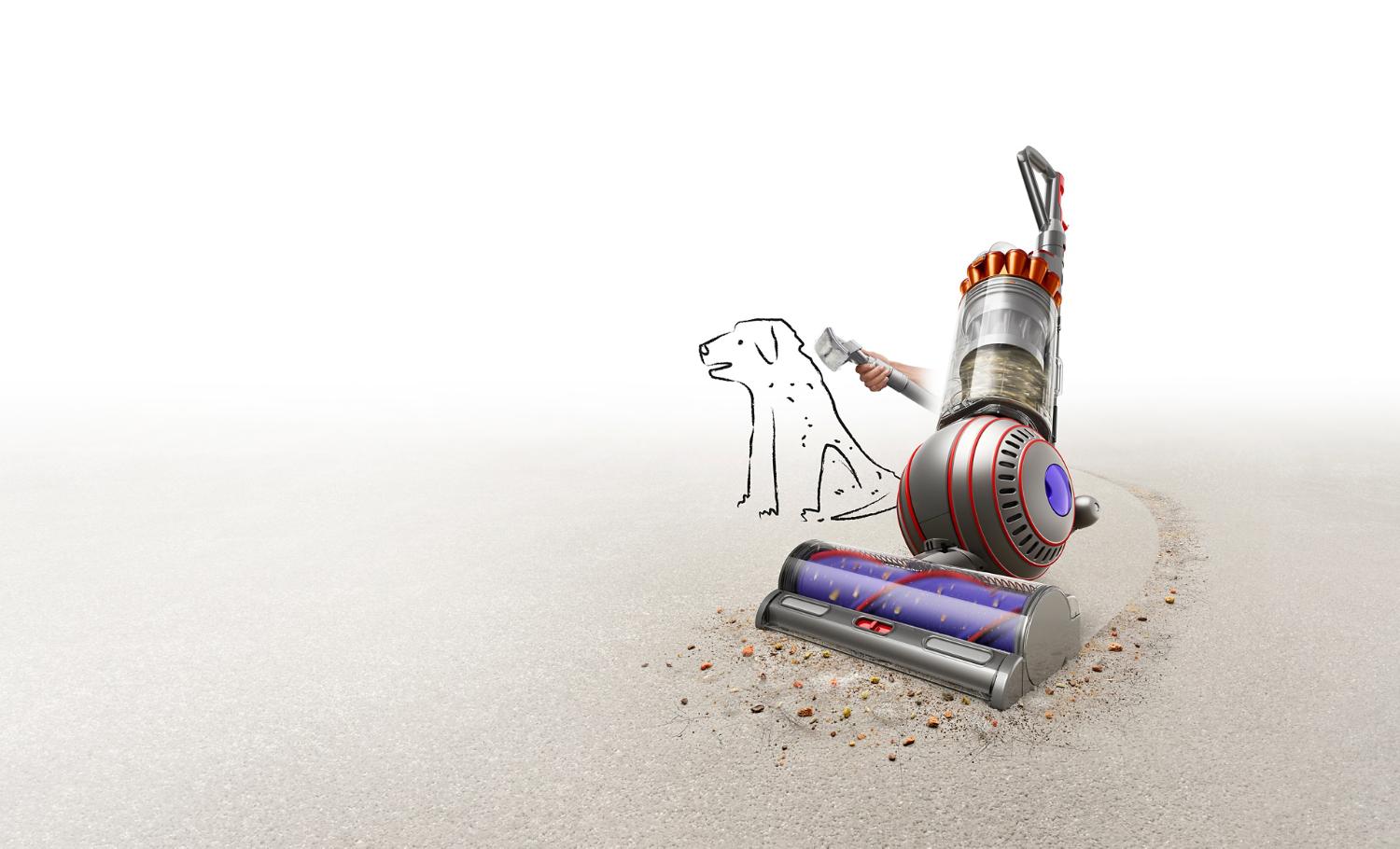 Dyson deep cleans your home. And your pet.
The best cleaning performance of any upright de-tangling vacuum.¹
Powerful suction.
Automatically de-tangles hair.
For deep cleaning homes with pets.
Exclusive special edition with 6 extra accessories worth XX. Only at Dyson.com. Buy now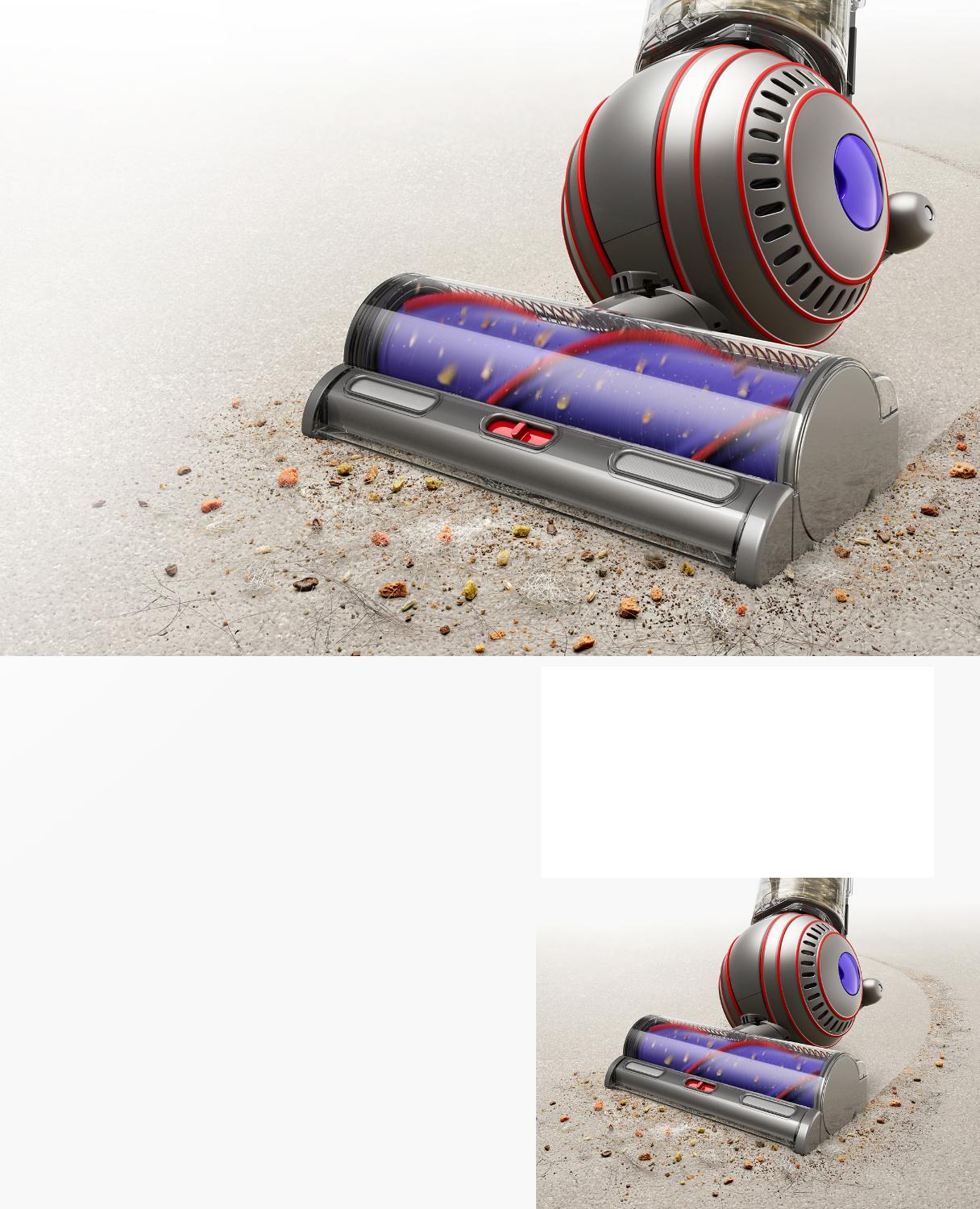 Powerful suction
The powerful Motorbar™ cleaner head cleans deep into carpets and seals in suction on hard floors.
Dyson de-tangling technology
Cleans pet hair wherever it gets, and removes tangled pet hair. Engineered for homes with pets.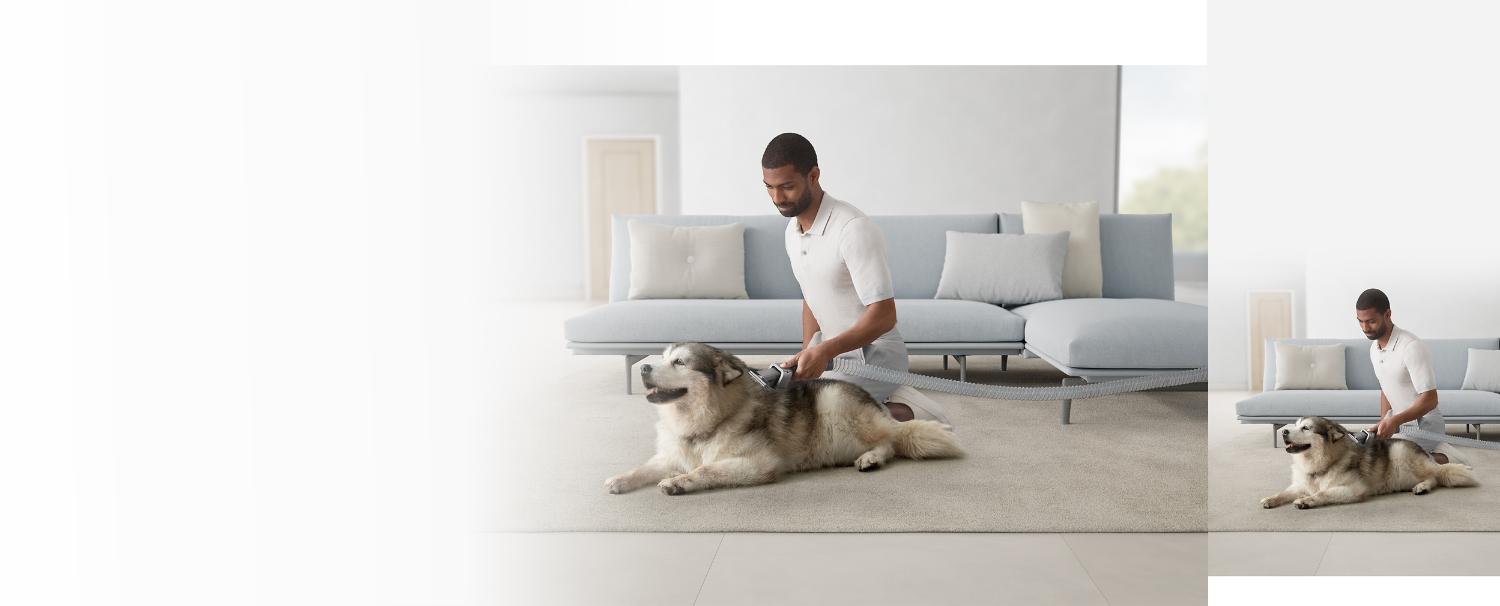 Comfortably grooms your pet
The Pet groom tool sucks up loose hairs directly into the bin – reducing the spread of pet hair around your home. Suitable for pets with medium length and long hair.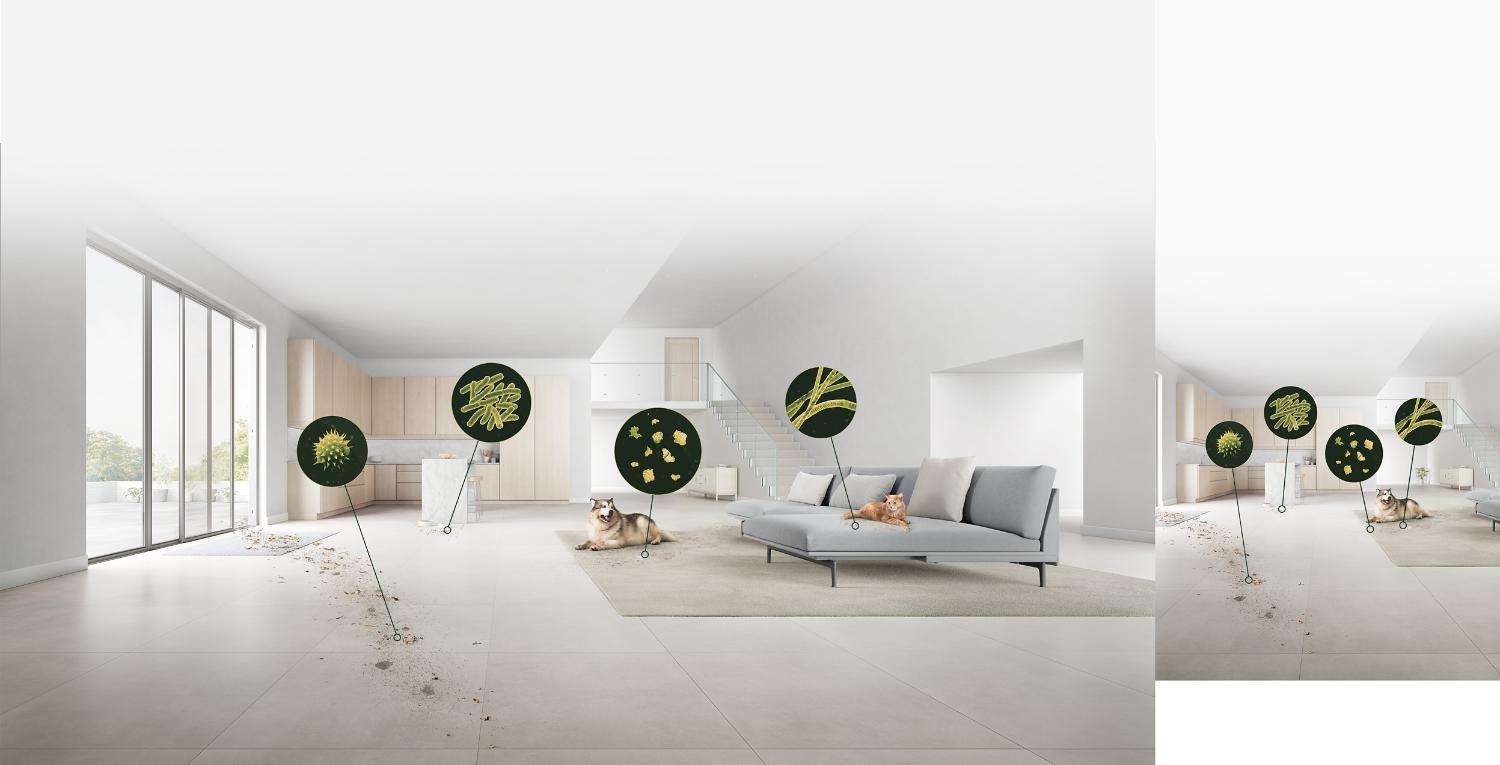 Pet dander is a source of indoor air pollution
Pets drop more than just hair. Microscopic dried skin cells called pet dander can float in the air before settling on hard surfaces. These invisible particles can cause allergic reactions in humans.
Pollen
Pet paws and hair can pick up outdoor allergens like tree and grass pollen – and spread them indoors.
Bacteria
Dried-on saliva can cling to pet hair and become a breeding ground for microscopic bacteria.
Pet dander
Pet dander is an allergen that can easily stick to pet hair, furniture, bedding and upholstery. 
Pet hair
You can see pet hair – but not the dirt and other matter that can cling to it.
---

hrs

of back-to-back testing completed on the Motorbar™ cleaner head.

---

km

of continuous push and pull life testing on Dyson Ball™ vacuums.

---

hrs

of continuous motor life testing carried out on Dyson vacuums.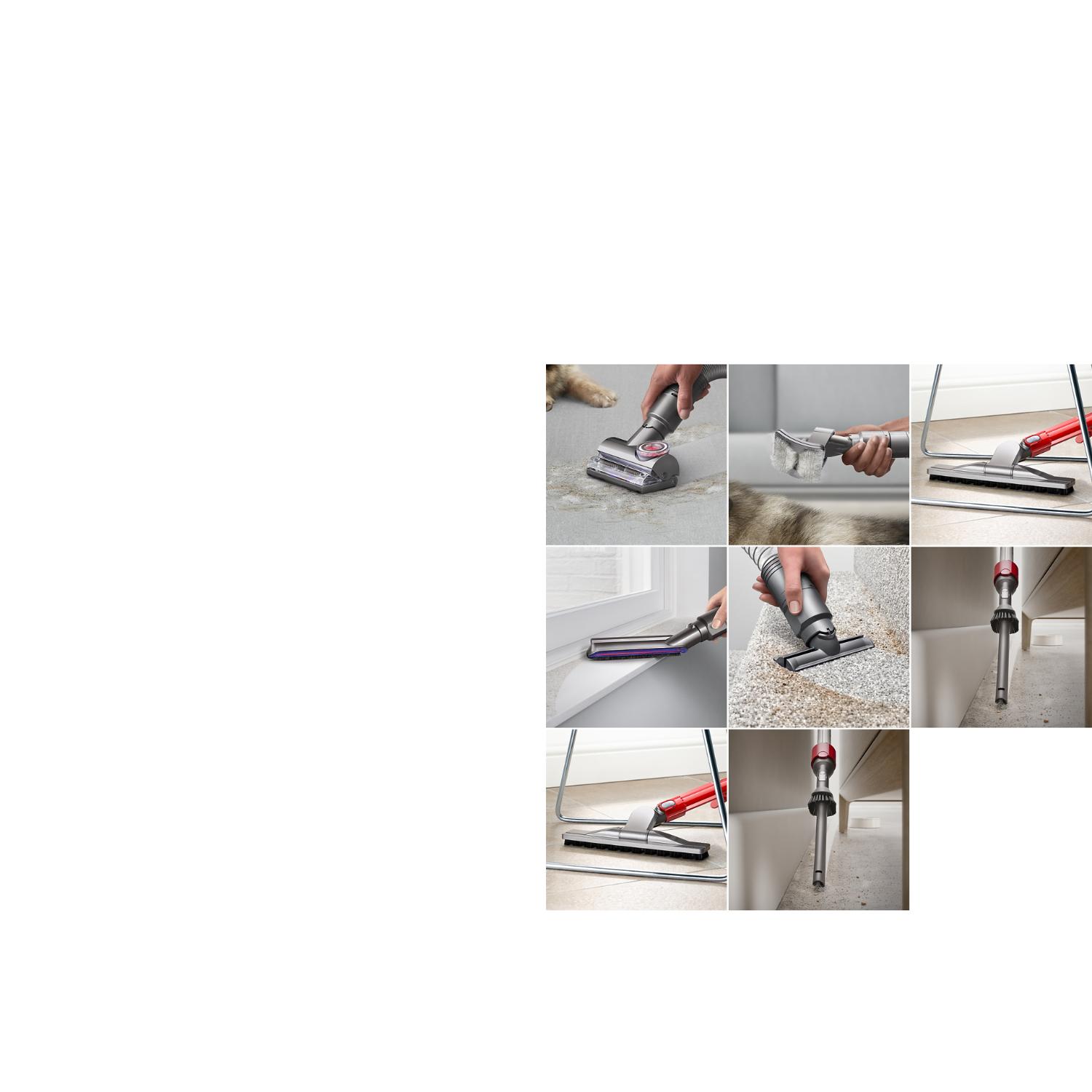 Tools for any task
Reach further, clean deeper – with Dyson-engineered tools for whole-home cleaning.
Large bin for longer cleans

A bigger bin means longer cleans between emptying. Dirt is hygienically ejected at the touch of a button – so there's no need to get your hands dirty.

Washable filter maintains suction

Dyson washable vacuum filters capture microscopic particles. Washing them is quick and easy, and can help your vacuum retain its power.