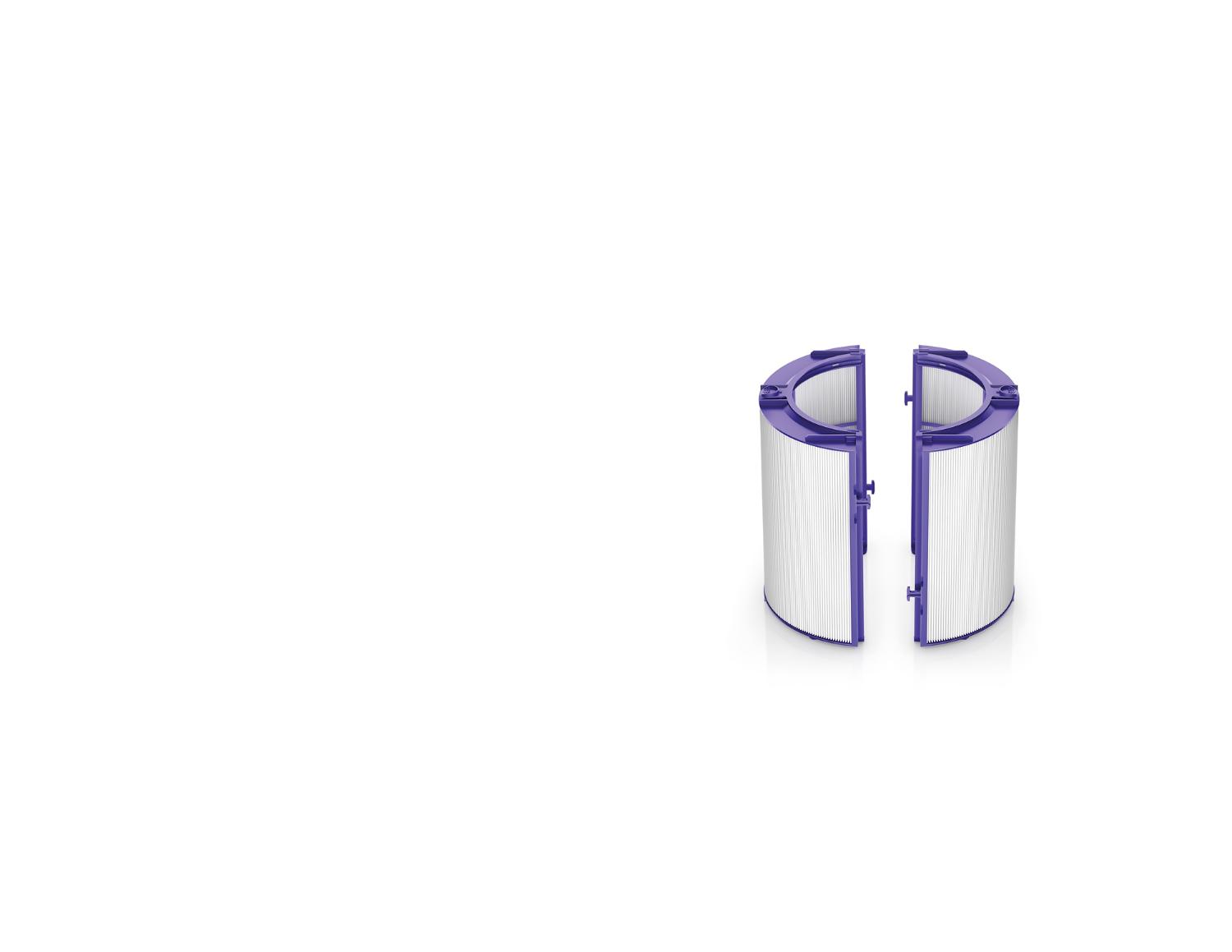 Dyson Pure Cool™ purifier Glass HEPA filter replacement
To replace your Glass HEPA filter. For Dyson Pure Cool™ purifying fans only.
This filter is only available to purchase through our Customer Service Team. Please contact 1-866-693-9766.
How to change your filter
To change your filter, follow the instructions in your machine's operation manual. Always unplug the machine before changing filters. 

Easy filter replacement 
Simply click the old one off and a new one on.

Displays filter life
Shows the remaining life on both filters. So you know which one to replace, and when.

360˚ Glass HEPA filter
29 feet of borosilicate microfibers, pleated over 238 times, to capture 99.97% of particles as small as 0.3 microns.

Activated carbon filter
Tris impregnated carbon granules capture gases such as formaldehyde, benzene and nitrogen dioxide.

Certified Asthma and Allergy friendly™
Dyson purifying fans are certified asthma and allergy friendly by the Asthma and Allergy Foundation of America.