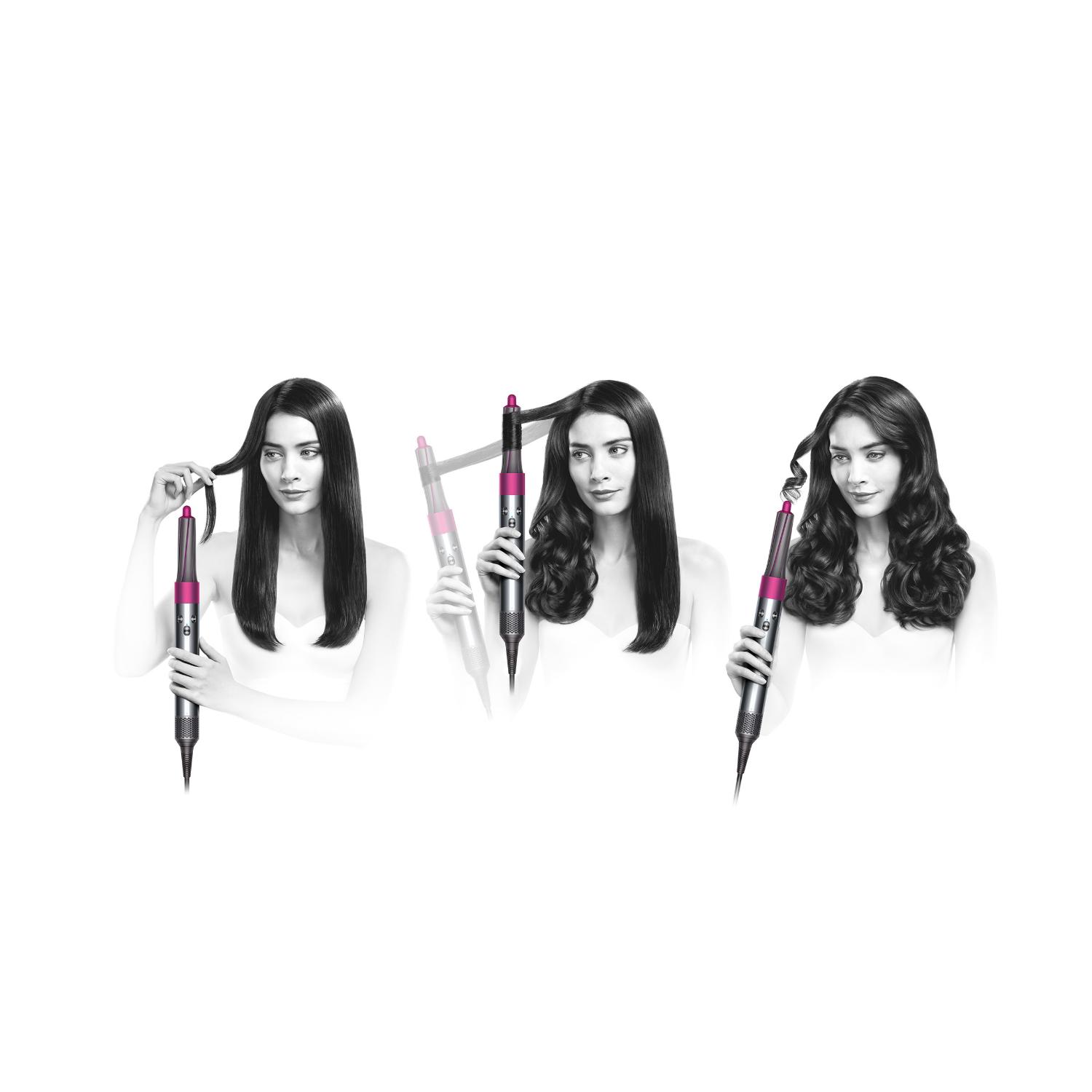 6 steps to curl retention
1. Start with damp, towel-dried hair.
2. Use the 1.2 inch barrel for a defined curl.
3. Use high heat and airflow.
4. Make sure curl is completely dry before you turn the machine off.

5. End with cool shot to set style.

6. Add styling product such as hairspray to maximize curl longevity.
Register your machine
Receive full support, owner exclusives and more when you register your machine. Don't miss out.

Wrapping technique
How to realign hair on the barrel for a neater curl.

Symmetrical curls
How to use the clockwise and anti-clockwise barrels to create symmetrical curls.

Setting your style
How to use the cold shot to help your style last longer.

Voluminous curls
How to use the 30mm barrels to create voluminous curls

Smooth and volumise
How to smooth and volumise with the Soft smoothing brush.

Add volume and body
How to add volume and body with the Round volumising brush.

Making your style last longer
Always start with damp hair, then dry completely before setting with the cold shot. For fine hair, using mousse or hairspray and pinning curls in place until cool can help them last longer.

Wet or damp hair?
All three brushes can be used on wet hair, but the barrels work best on damp hair. Use the Pre-styling dryer to dry hair to damp before styling with the barrels.

Create root lift
Use the barrel horizontally to create more volume at the roots. 

Sectioning hair
Dividing your hair into 4 - 6 sections can make styling easier and ensures you don't miss any bits.

To maintain optimum performance, your Dyson Airwrap™ styler needs regular care and maintenance.

Routine filter maintenance/cleaning
Cleaning your attachments
Frequently asked questions