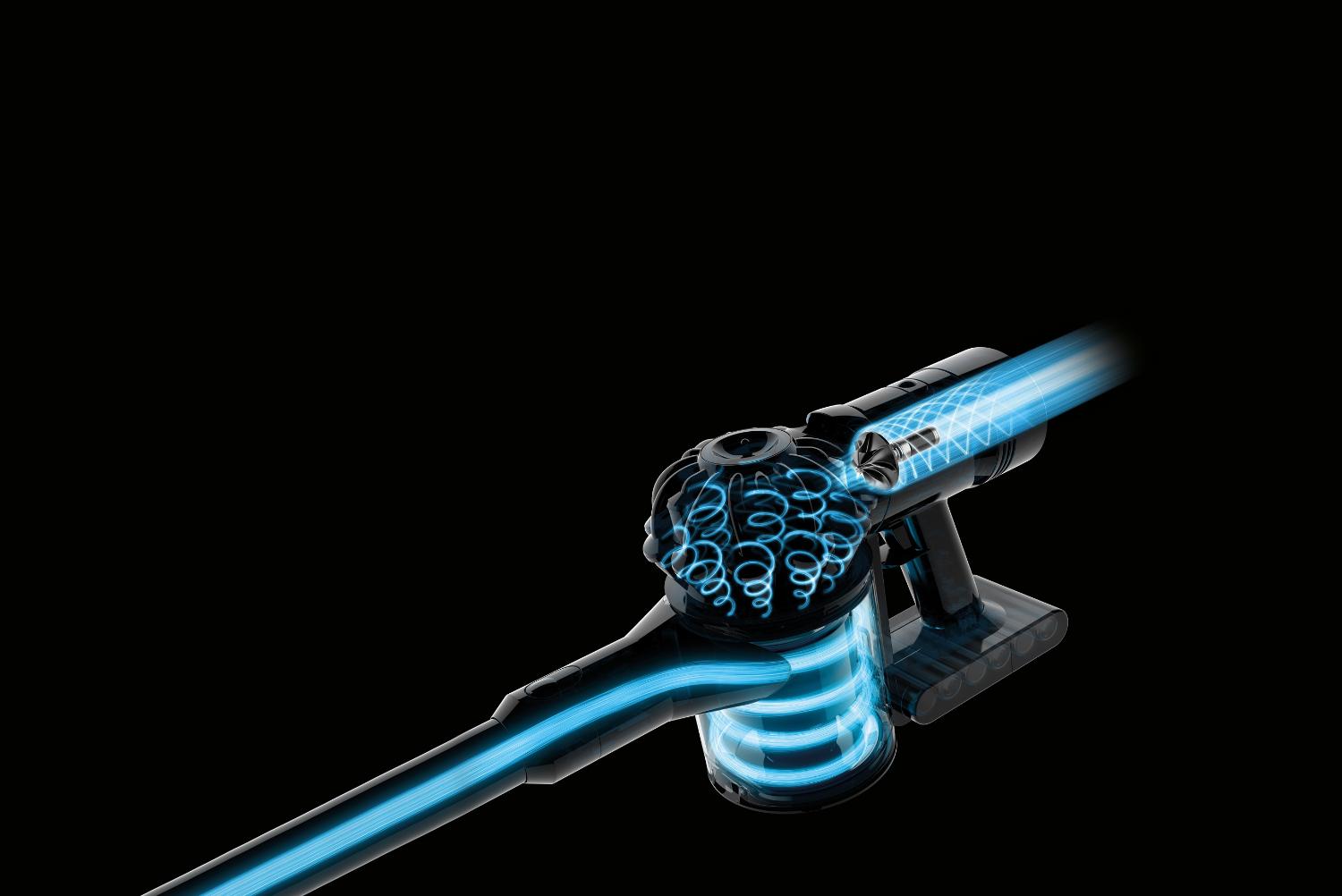 Technology
Power up. Noise down.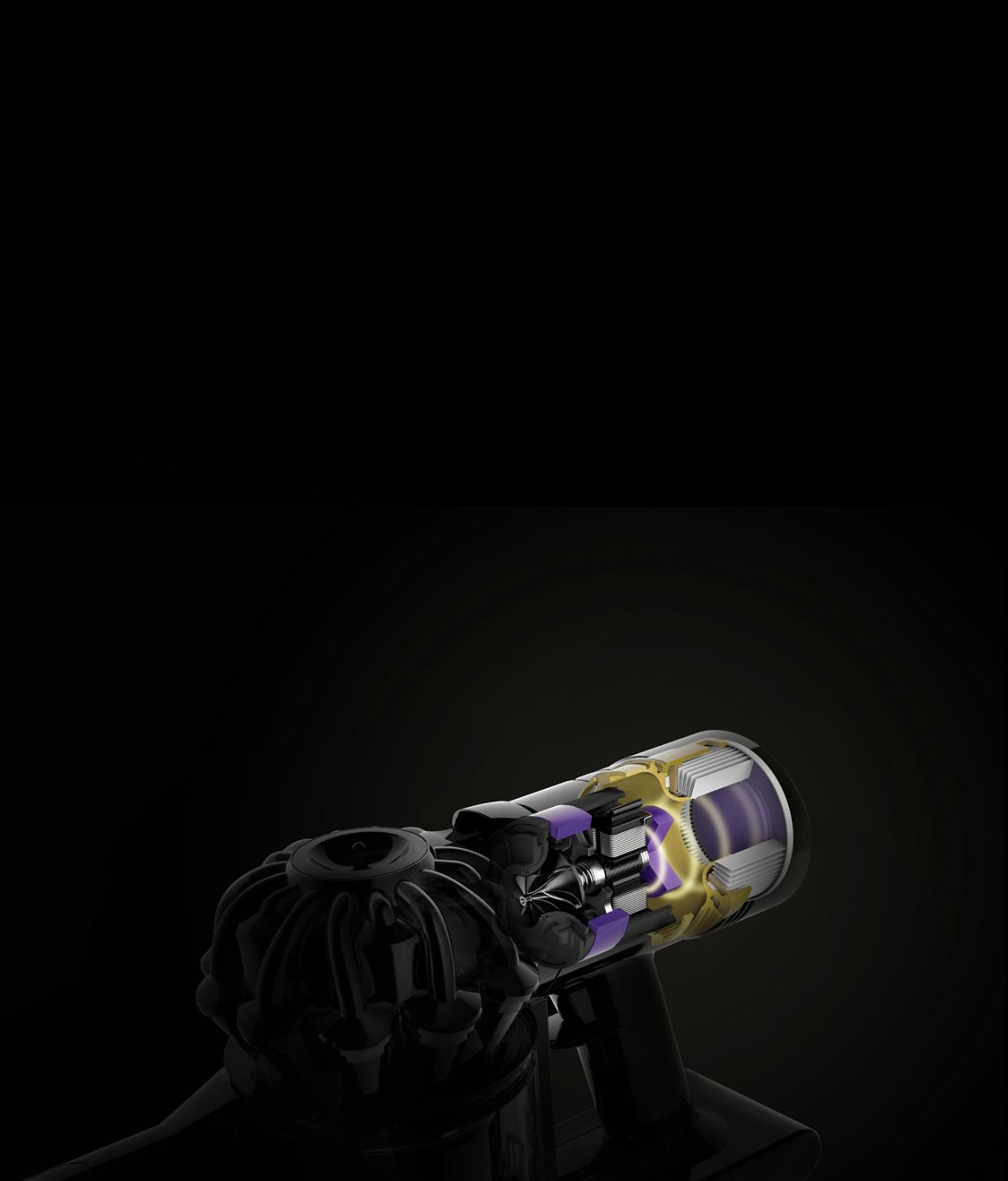 Acoustic control.
Streamlined airways and open-cell foam direct airflow around the motor to reduce noisy turbulence. A converging fluted funnel on the back of the motor reduces noise further, along with an acoustic baffle that blocks the line of sight to the sound source, and acoustic felt and closed-cell foam that absorbs vibrations. So it's 50% quieter than the Dyson V6™ vacuum.
"The accumulative benefit of getting lots of little things right means you get an idea that's a step change when you bring them all together."
---
James White
Dyson Engineer
---
Watts of power generated by the Dyson digital motor V8
---
Pounds total weight for easy, whole-home cleaning
---
Percent quieter than the Dyson V6™ vacuum through acoustic engineering