In the box
Here's what you'll see when you unpack your Dyson V6™ vacuum.

Your Dyson V6™ vacuum
Get to know the main parts of your machine.

Activating your warranty
It's quick and easy to activate your warranty.
Docking and recharging
How to fit your dock and recharge your machine.

Using the tools
Get the best from your machine by using the right tools for each task.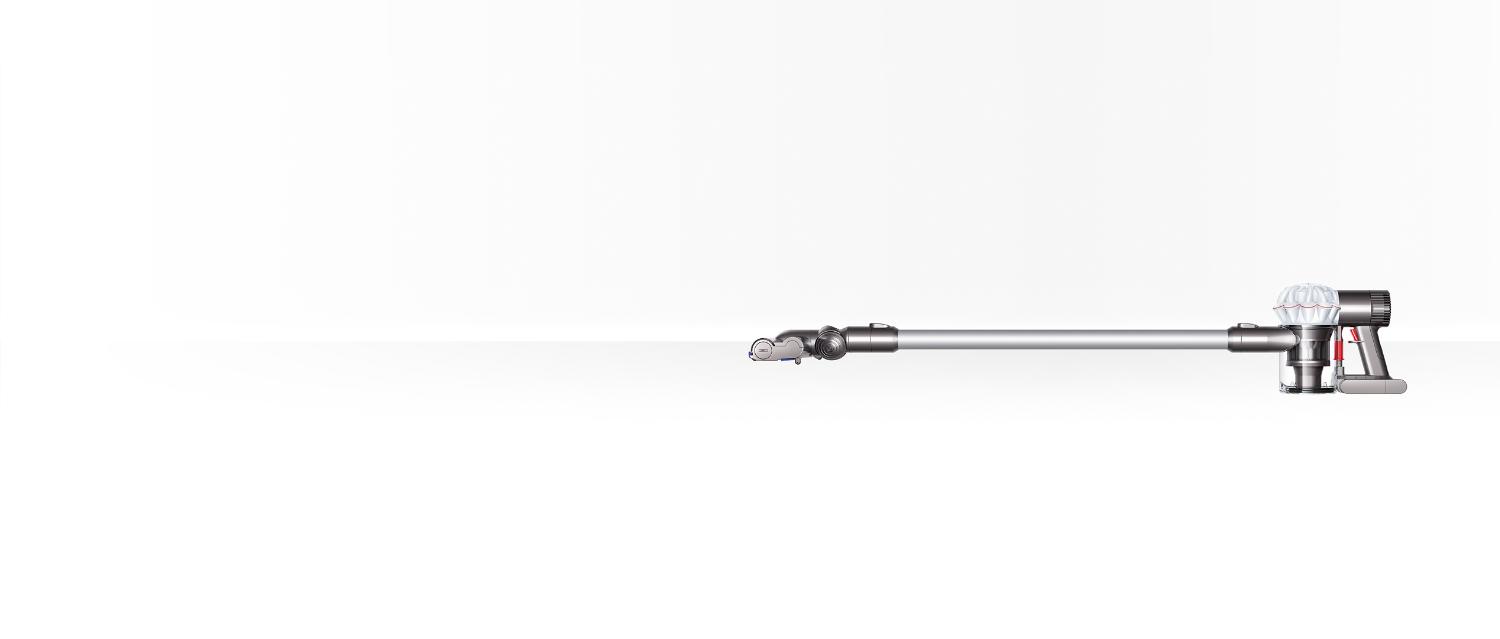 All Dyson V6™ vacuum cleaners have:
• Up to 20 minutes' run time (in Powerful suction mode with non-motorized tool).
• Powerful suction from the Dyson digital motor V6.
• One-click bin emptying.
Dyson V6 Fluffy (Blue)

Engineered for homes with hard floors

6 tools and accessories included

See all

Click to learn more

Soft roller cleaner head

Engineered with soft woven nylon and anti-static carbon fiber, for hard floors

Mini Motorized tool

Great for cleaning smaller surfaces, upholstery and stairs

Soft dusting brush

For vacuum-assisted dusting on screens and surfaces

Combination tool

Two tools in one - brush and wide nozzle. For simple switching between tasks

Crevice tool

Designed for precise cleaning around edges and narrow gaps

Docking Station

Wall-mounted dock to recharge your vacuum and tidily store tools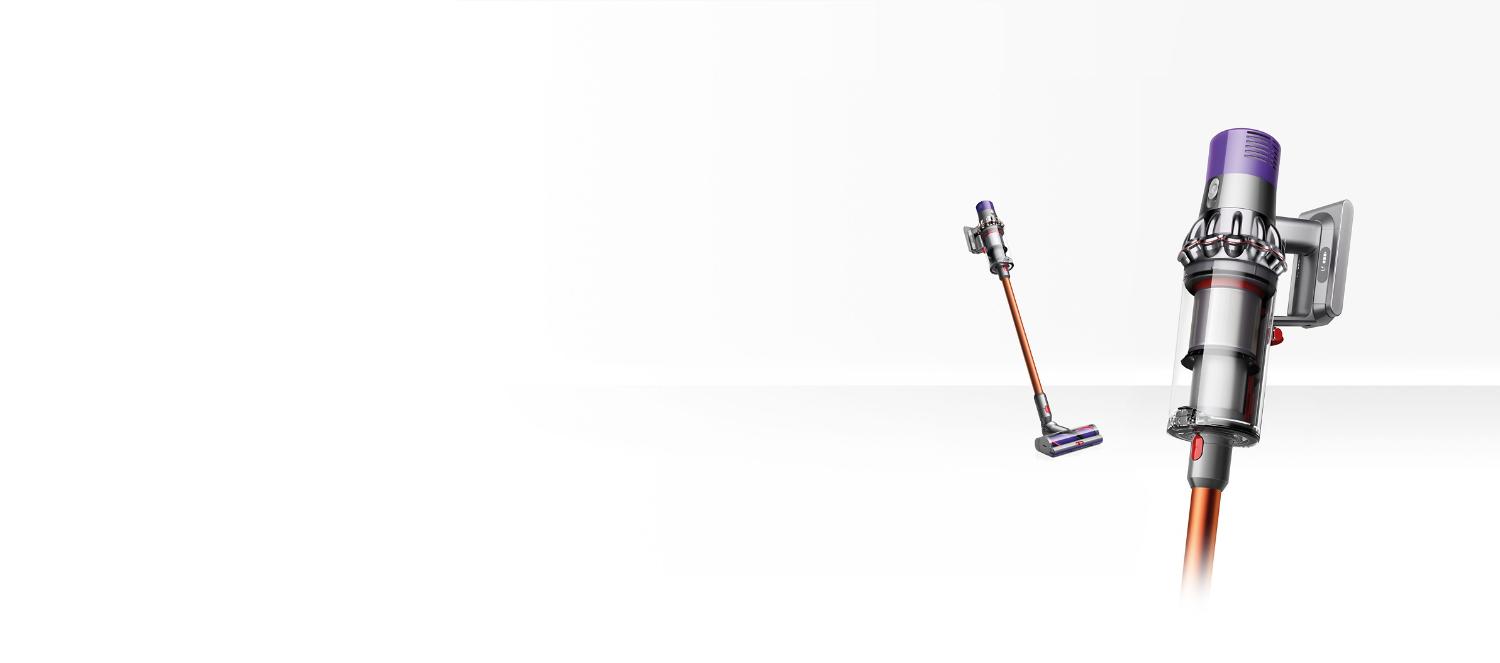 All Dyson Cyclone V10™ vacuum cleaners have:
• Up to 60 minutes' run time (in Suction mode I with non-motorised tool).
• Fully-sealed filtration system to trap 99.97% of particles as small as 0.3 microns.
• Hygienic 'point and shoot' bin emptying.
Why Register? More perks.
Being a Dyson product registered owner has even more perks:

Save 20% during Savings Events, only for Dyson owners.
Reminders for free preventative maintenance checks at a Dyson Service Center near you.

Registered owners receive exclusive events and sneak peeks at our latest technology before anyone else.

Assistance from our U.S.-based team of Dyson experts, who are on hand to help through a dedicated VIP hotline, and online support 7 days a week.

Experience the latest technology in our invitation-only reviewer program.

Helpful tips to get the most out of your machine and keep it working at its best.

We don't stop caring about our machines once they're yours. Registering your product allows us to give you a tailored, complimentary, direct service for your machine. Even after your warranty has ended, we'll still be on hand to help.