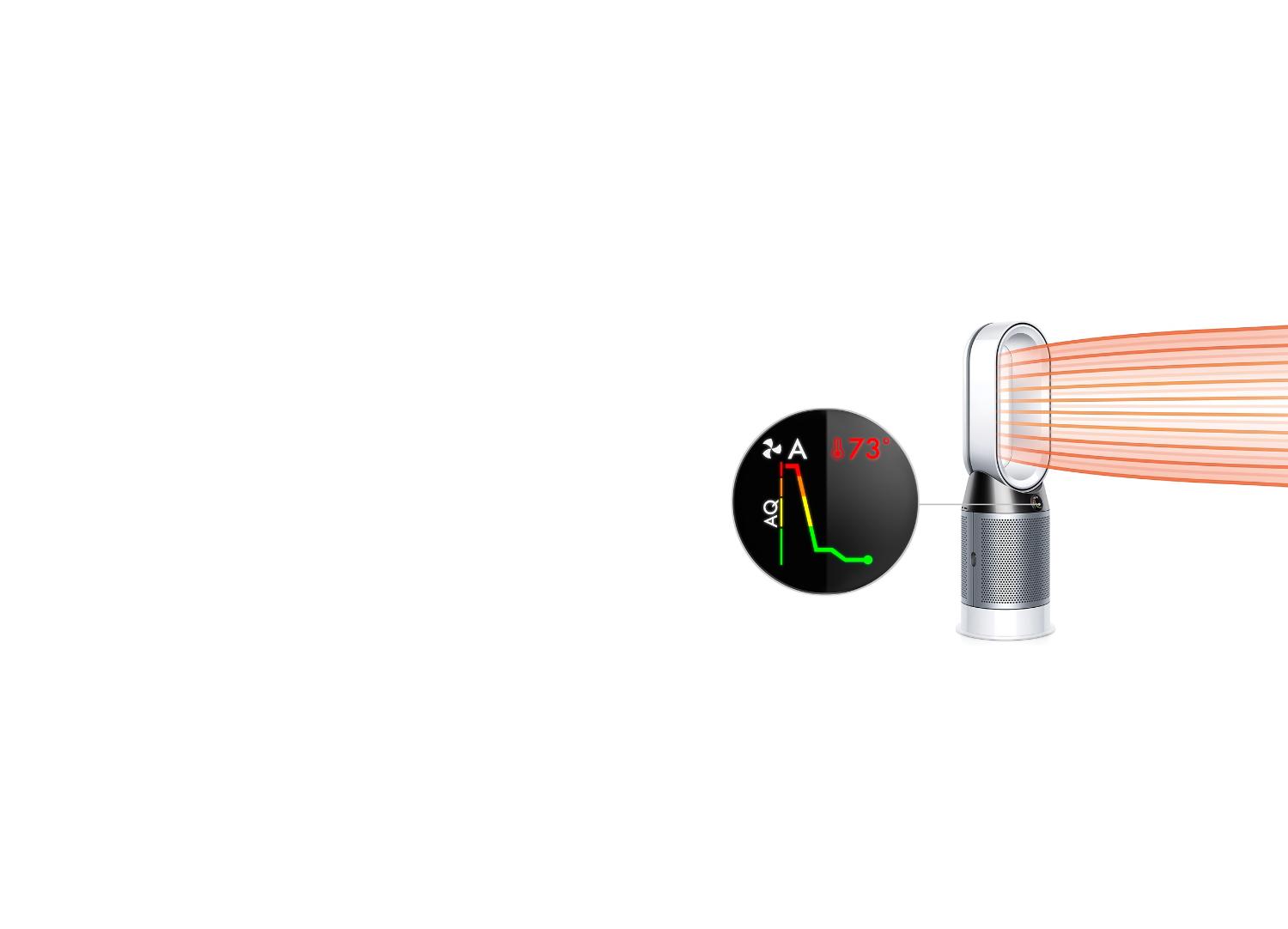 Automatically senses and captures airborne pollutants from many beauty products in real time.
Breathe a sigh of relief. 90% of allergy sufferers surveys would recommend a Dyson purifier.
You cook. We'll clean. With a HEPA filter engineered to help remove gases caused by stoves.
¹PM2.5, PM10, VOC, NO2

²In maximum setting. Tested for air projection (DTM801), purification coverage in a 2860ft3 room (TM-003711), and heating performance in a 1236ft3 room (DTM961).