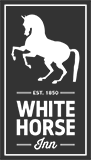 "We have been in the restaurant business for thirty years, own/operate five other restaurants but have never been happy with paper towels or other hand dryers … until now."
---
Victor Dzenowagis
Owner/Operator, White Horse Inn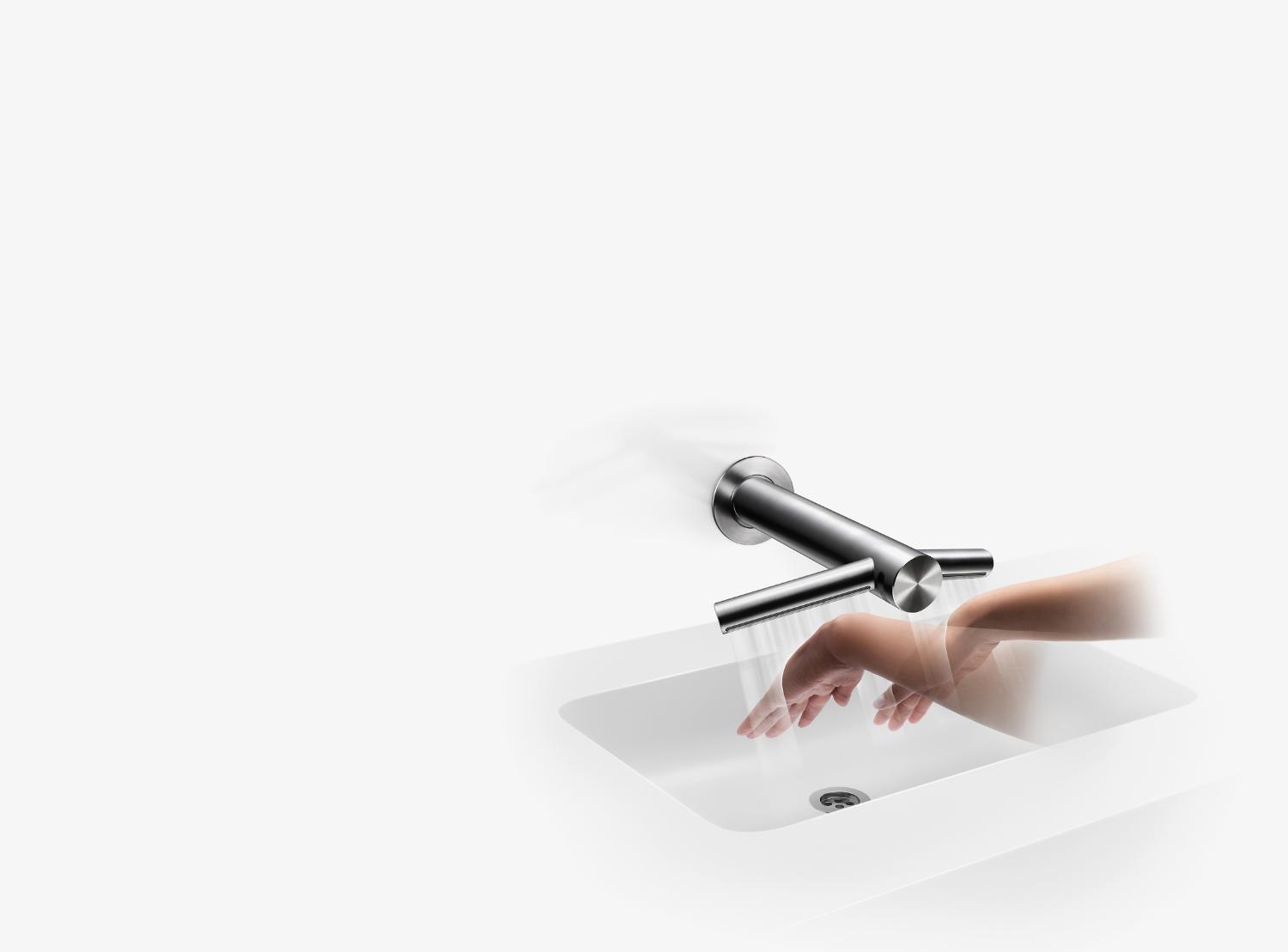 Hygienic hand drying with HEPA-filtered air.
The Dyson Airblade™ hand dryer's HEPA filter captures 99.97% of particles the size of bacteria as small as 0.3 microns from the washroom air. So hands are dried with cleaner air, not dirty air.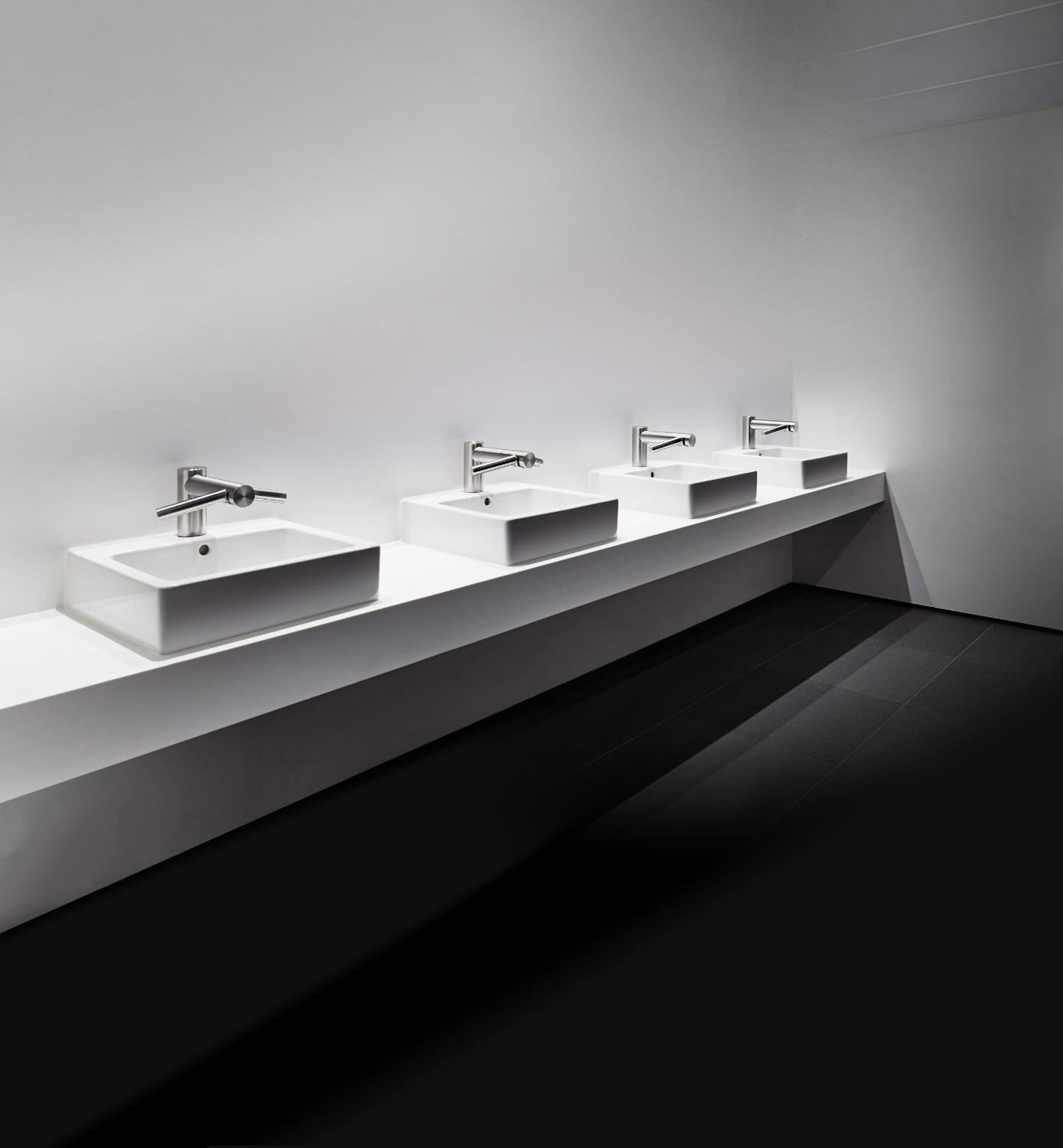 Free up space.
Because you don't need hand dryers or towel dispensers on your wall, the Dyson Airblade Wash+Dry hand dryer frees up more space in your washrooms for extra toilet stalls or other facilities.
No waste water on the floor.
Drying hands at the sink means there's no hazardous water being dripped on the floor.
The Dyson digital motor V4
The Dyson digital motor V4 uses digital pulse technology to spin at up to 81,000rpm – three times faster than a conventional motor. So it can draw up to 5.5 gallons of air per second through the machine.
Airblade™ technology
Clean air from the HEPA filter is forced at 331 mph through apertures 0.55mm wide, literally scraping water from hands, quickly and hygienically.

Approved for the food sector
Dyson Airblade™ hand dryers have been certified globally for use in food preparation environments by meeting HACCP International standards.

Fast hand drying
The Dyson Airblade Wash+Dry hand dryer takes just 14 seconds to dry hands.⁺ So users spend less time in your washrooms, making it easier to manage, especially at busy times.

Better for the environment
Up to 76% less expensive to run than other hand dryers.* Up to 98% less than paper towels, with up to 79% less CO₂ – creating a better environment in your washrooms and in the outside world.**

Touch-free. Mess-free.
Precise infrared zones operate the Dyson Airblade Wash+Dry hand dryer automatically. And because it switches intuitively between water and air, there's no need to touch dirty faucets or buttons, and no drips on the washroom floor.

Fast. And energy-friendly.
Sheets of high-velocity air quickly scrape water from hands, without needing energy-hungry heating elements.

Recommended sink types
Porcelain and brushed metal basins work best with the Dyson Airblade Wash+Dry hand dryer. Not suitable for basins with highly-polished surfaces e.g. reflective chrome. In multiple Dyson Airblade Wash+Dry hand dryer installations, centers need to be at least 23in apart.
---
Minimum sink front to back
Specification
HEPA filter
HEPA filter as standard
Bacteria removal
99.97% as small as 0.3 microns.
Motor
Dyson digital motor - V4 brushless DC motor
Operation lock-out period
30 sec
Motor switching rate
5,400 per second
Motor speed
Up to 81,000 rpm
Exterior screw type
Torx T15
Operating airflow
5.5 Gal/s
Operating temp
34 - 104 F
Standby power consumption
Less than 0.5 W
Airspeed at apertures
331 mph (LV) 341 mph (HV)
Input voltage
100-120v (LV) 200-240v (HV)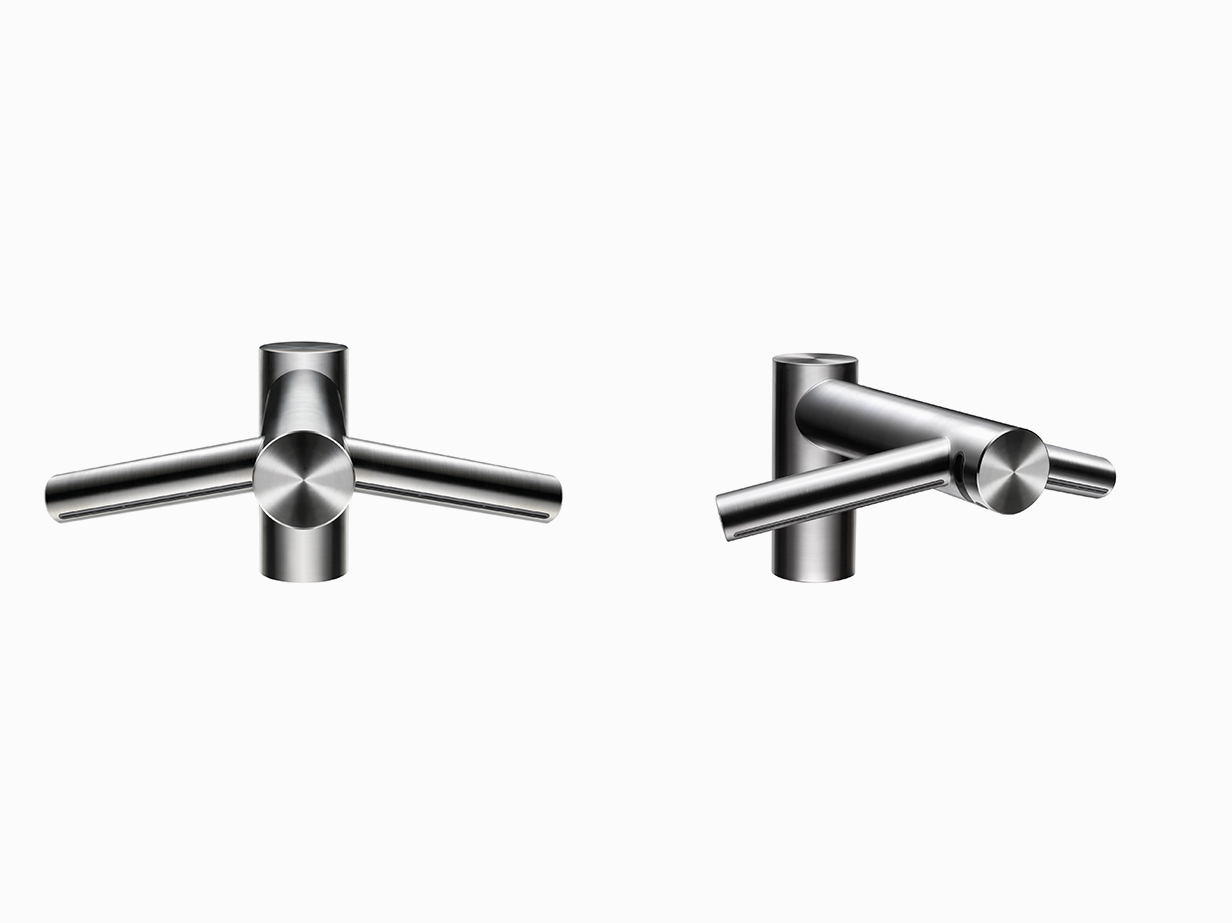 Explore technical information, and installation guides for specification.
**The environmental impact of electrical appliances and paper towels was measured by Carbon Trust. The calculations were produced using the software Footprint Expert Pro, based on product use over 5 years and using weighted averages of individual countries of use. Dry times for product were evaluated using DTM 769.