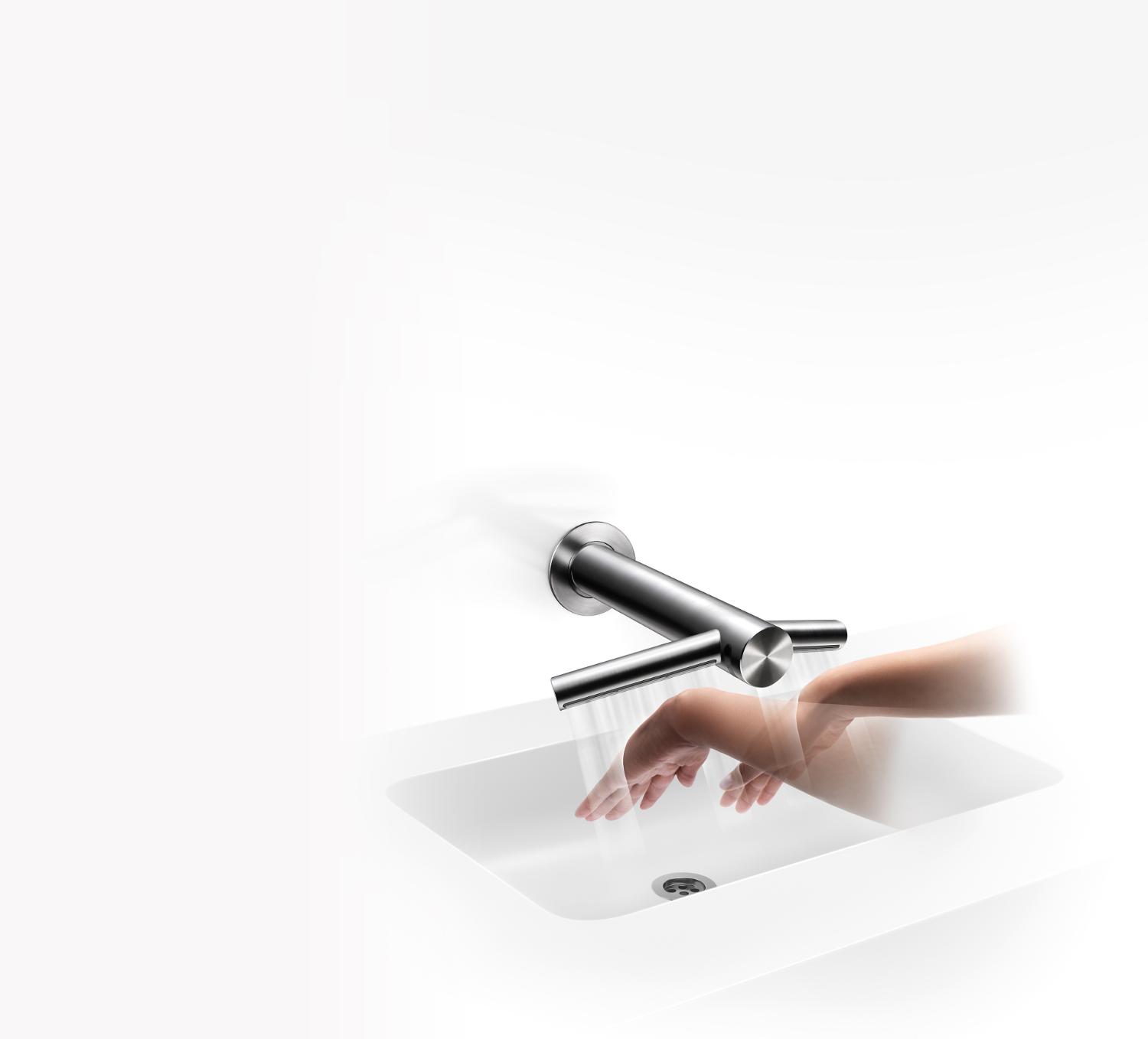 Hygienic. Less time in the washroom.
The Dyson Airblade Wash+Dry hand dryer's HEPA filter captures 99.97% of particles the size of bacteria as small as 0.3 microns from the washroom air. So hands are dried with cleaner air.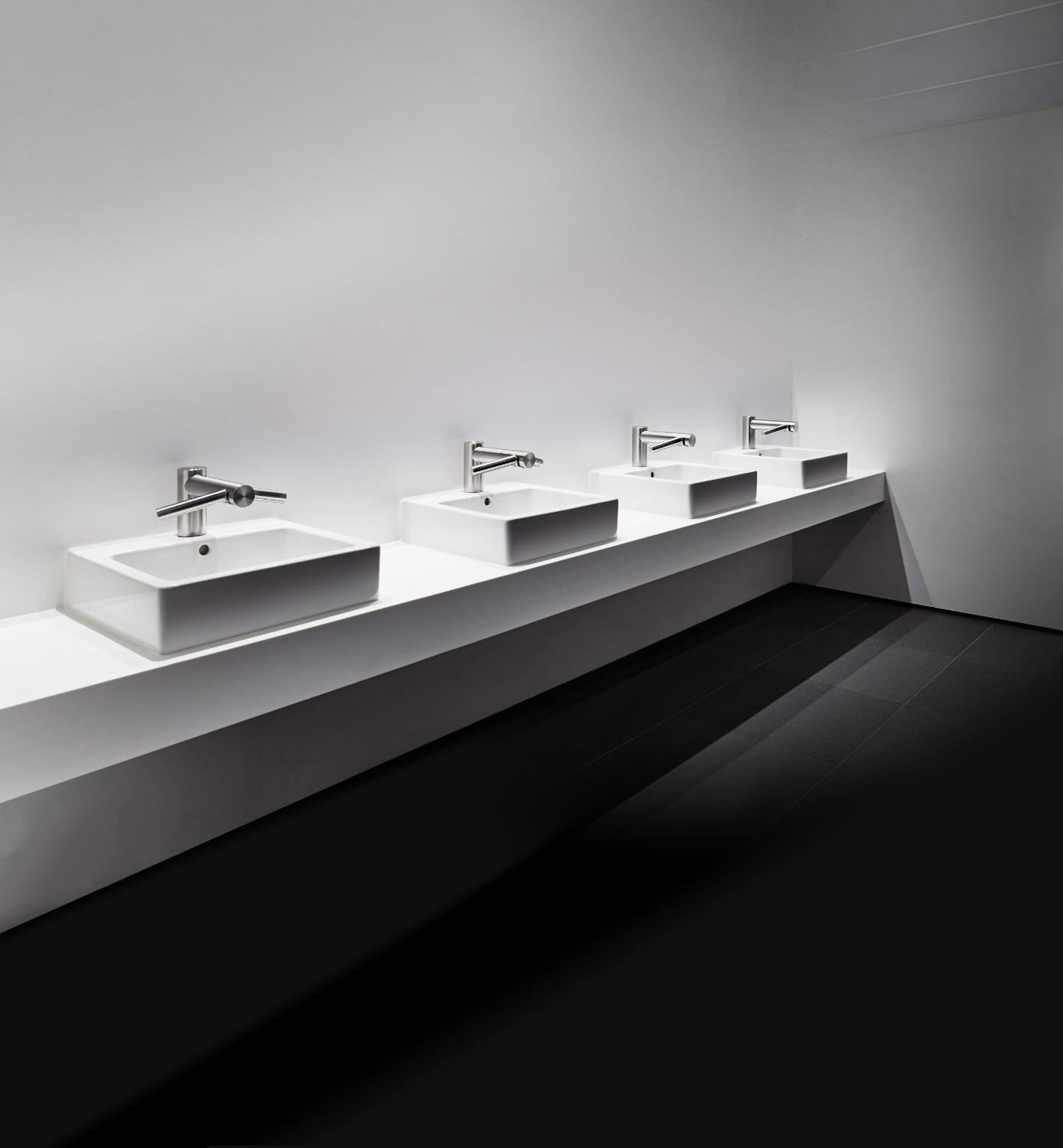 Free up space.
Because you don't need hand dryers or towel dispensers on your wall, the Dyson Airblade Wash+Dry hand dryer frees up more space in your washrooms for extra toilet cubicles or other facilities.
No waste water on the floor.
Drying hands at the sink means there's no water being dripped on the floor.
Touch-free. Mess-free.
Precise infrared zones operate the Dyson Airblade Wash+Dry hand dryer automatically. And because it switches intuitively between water and air, there's no need to touch dirty taps or buttons, and no drips on the washroom floor.

Fast. And energy-friendly.
Sheets of high-velocity air quickly scrape water from hands, without needing energy-hungry heating elements.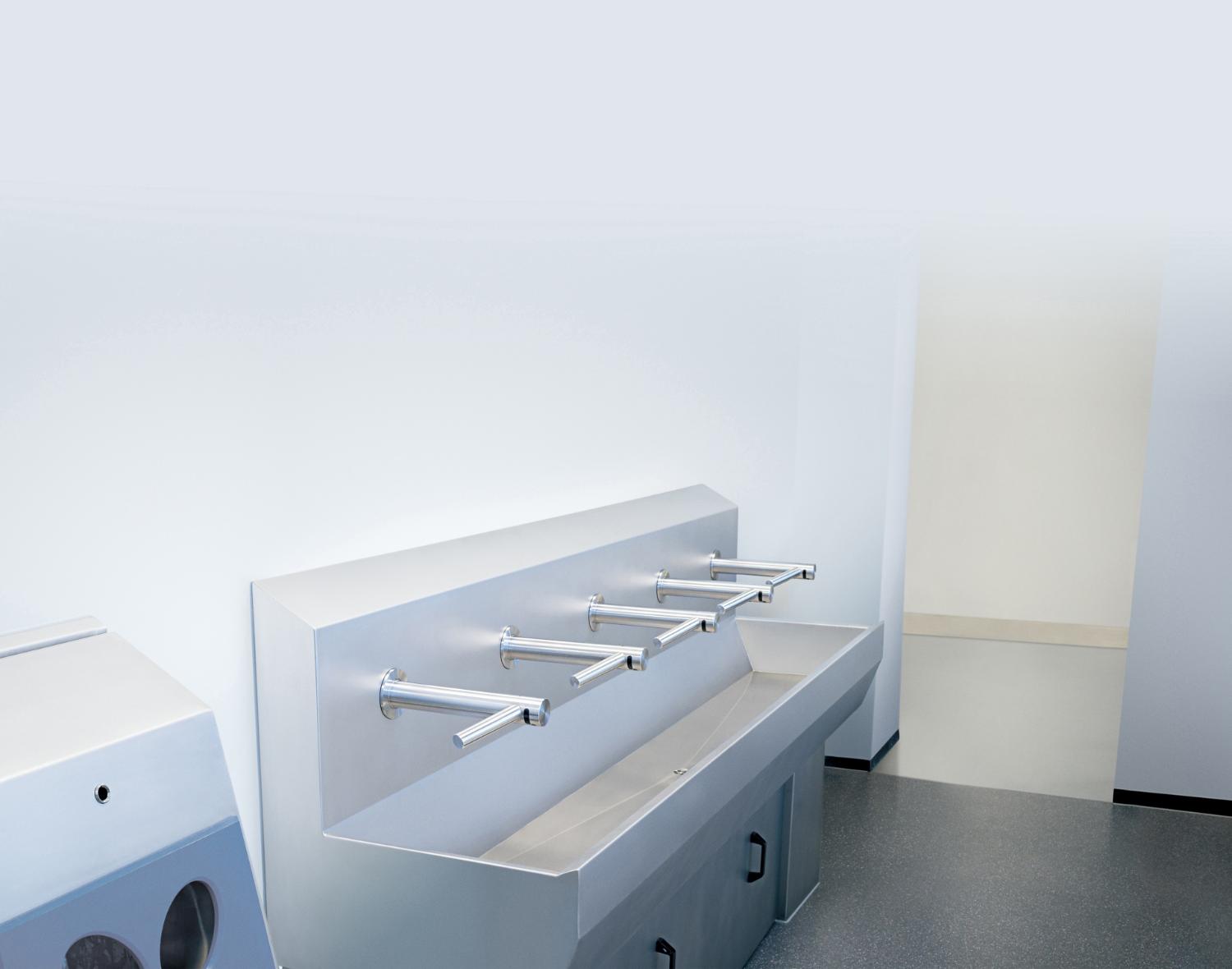 Approved for the food sector.
Dyson Airblade™ hand dryers have been certified globally for use in food preparation environments by meeting HACCP International standards.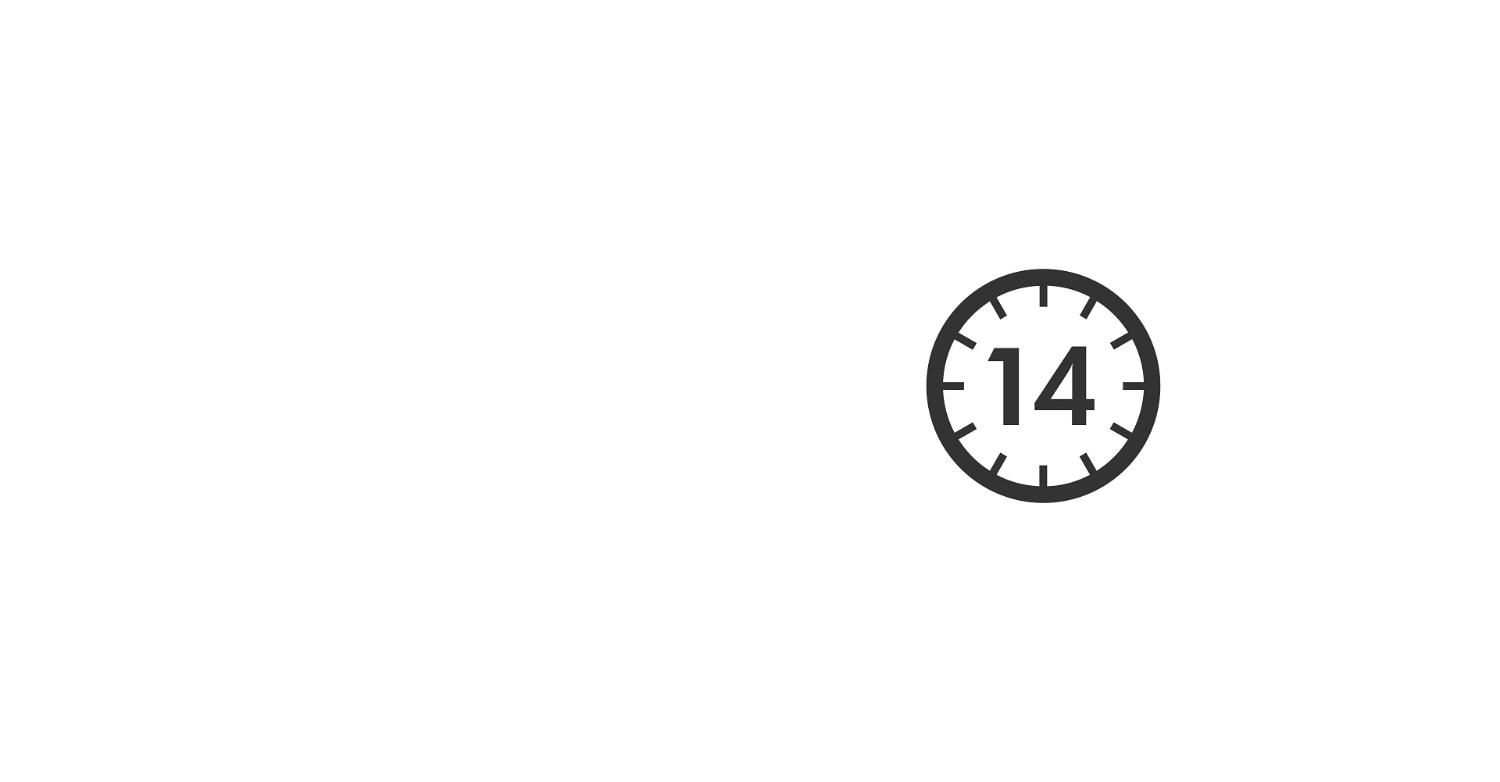 Handles drying quicker.
The Dyson Airblade Wash+Dry hand dryer takes just 14 seconds to dry hands.⁺ So users spend less time in your washrooms, making it easier to manage, especially at busy times.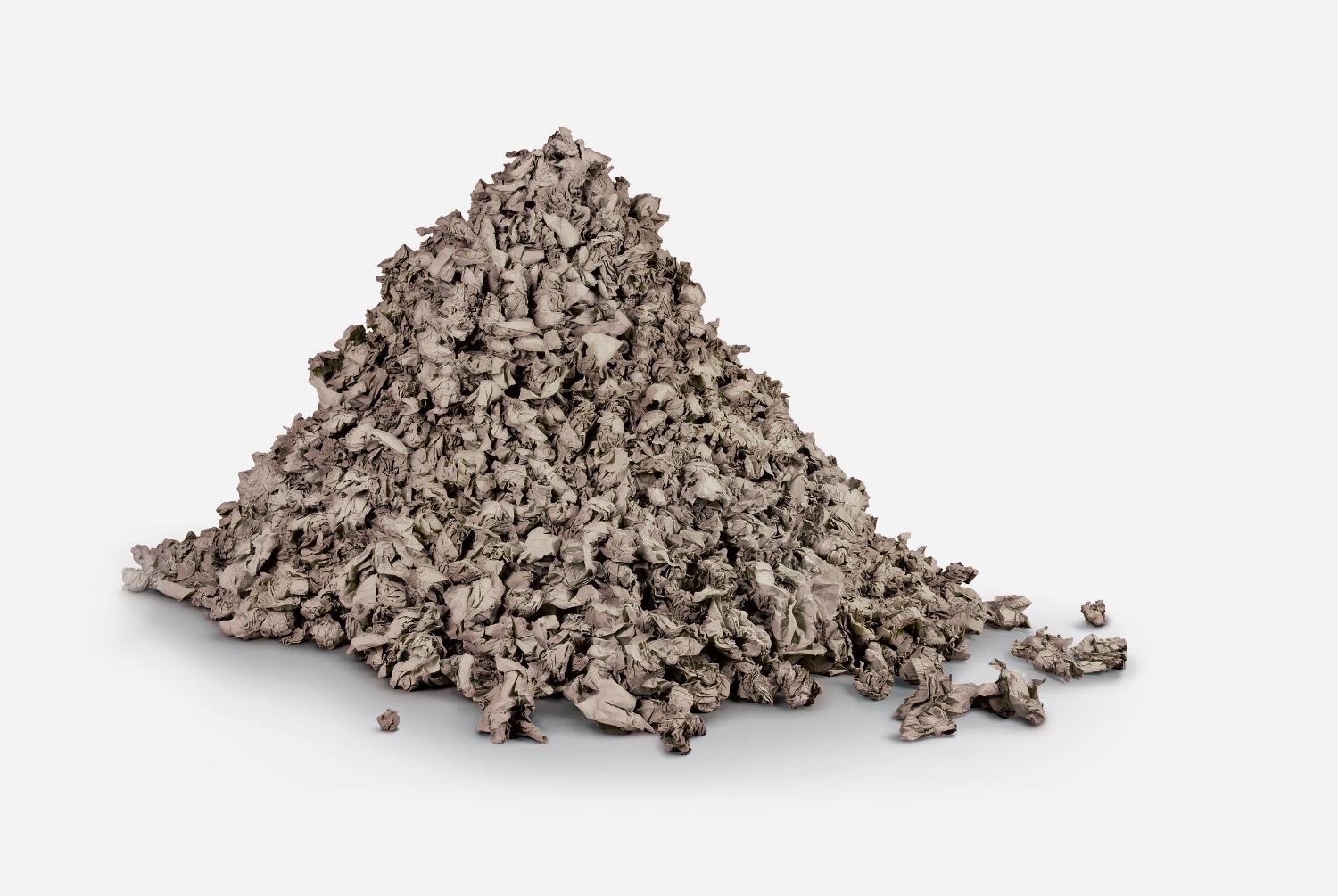 Tidy savings.
Costs up to 98% less than paper towels. And less mess.*

The only hand dryer certified by the Carbon Trust.
The Carbon label is a trade mark of the Carbon Trust. The NSF logo is the registered trademark of NSF International. HAACP International non-food certification mark is the registered trademark of HAACP International. HAACP International have certified Dyson products based on their recommended installation and operating conditions. 
**The environmental impact of electrical appliances and paper towels was measured by Carbon Trust. The calculations were produced using the software Footprint Expert Pro, based on product use over 5 years and using weighted averages of individual countries of use. Dry times for product were evaluated using DTM 769.