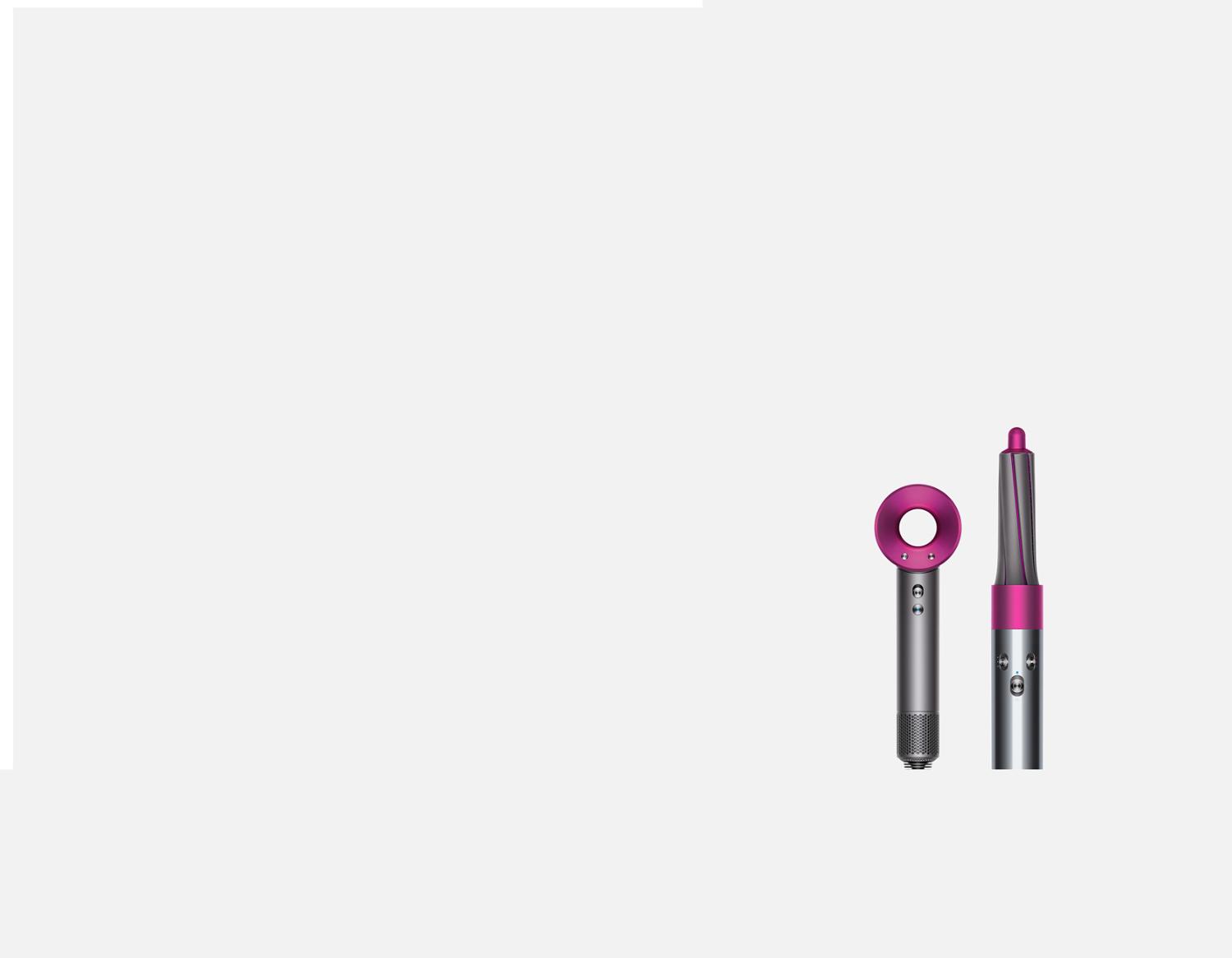 Raising your hair health I.Q.
Learn some of the ways you could be damaging your hair. Including one of the leading causes, extreme heat, which can be prevented if you use tools with extreme heat protection like the Dyson Supersonic™ hair dryer and Airwrap™ styler.
Learn more below
Poor diet can cause hair to thin
A balanced diet is essential for healthy looking hair
Overprocessing contributes to hair breakage
Chemicals in dye can break through the bonds in your hair and cause it to lose elasticity
Extreme heat can decrease shine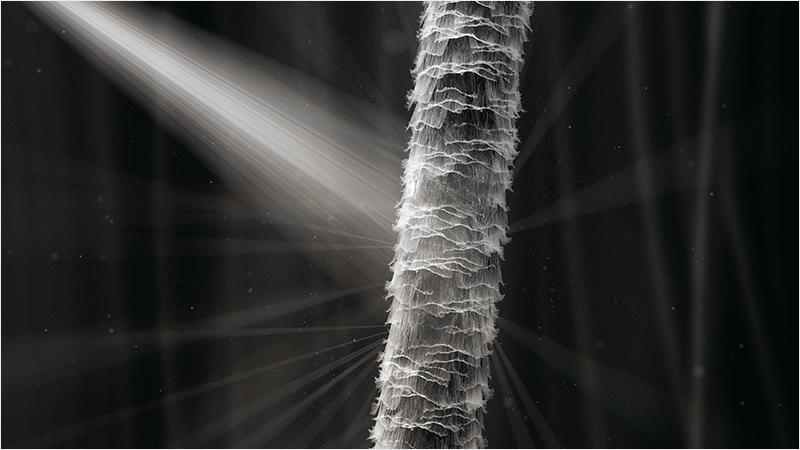 Damaged hair scatters light
Extreme temperatures can make small pores appear within the strands. These scatter light in all directions, reducing reflected light and decreasing shine.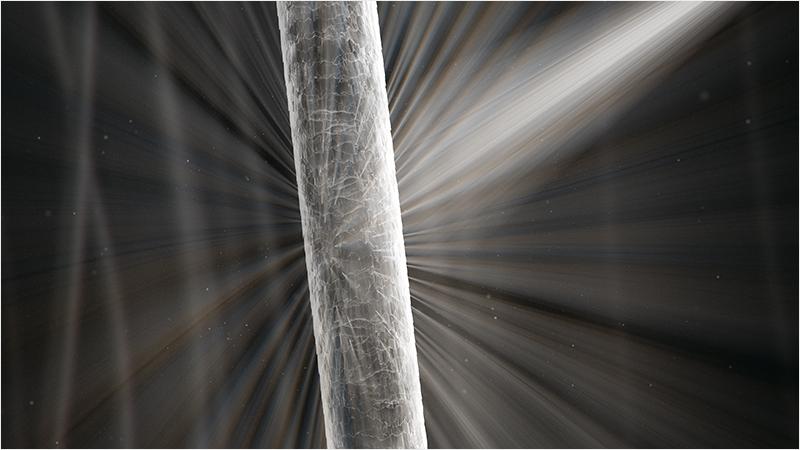 Healthy hair reflects light
The Dyson Supersonic™ hair dryer's intelligent heat control prevents extreme temperatures, protecting against overheating. Less damaged hair reflects more light in a single directions, so hair appears shiny.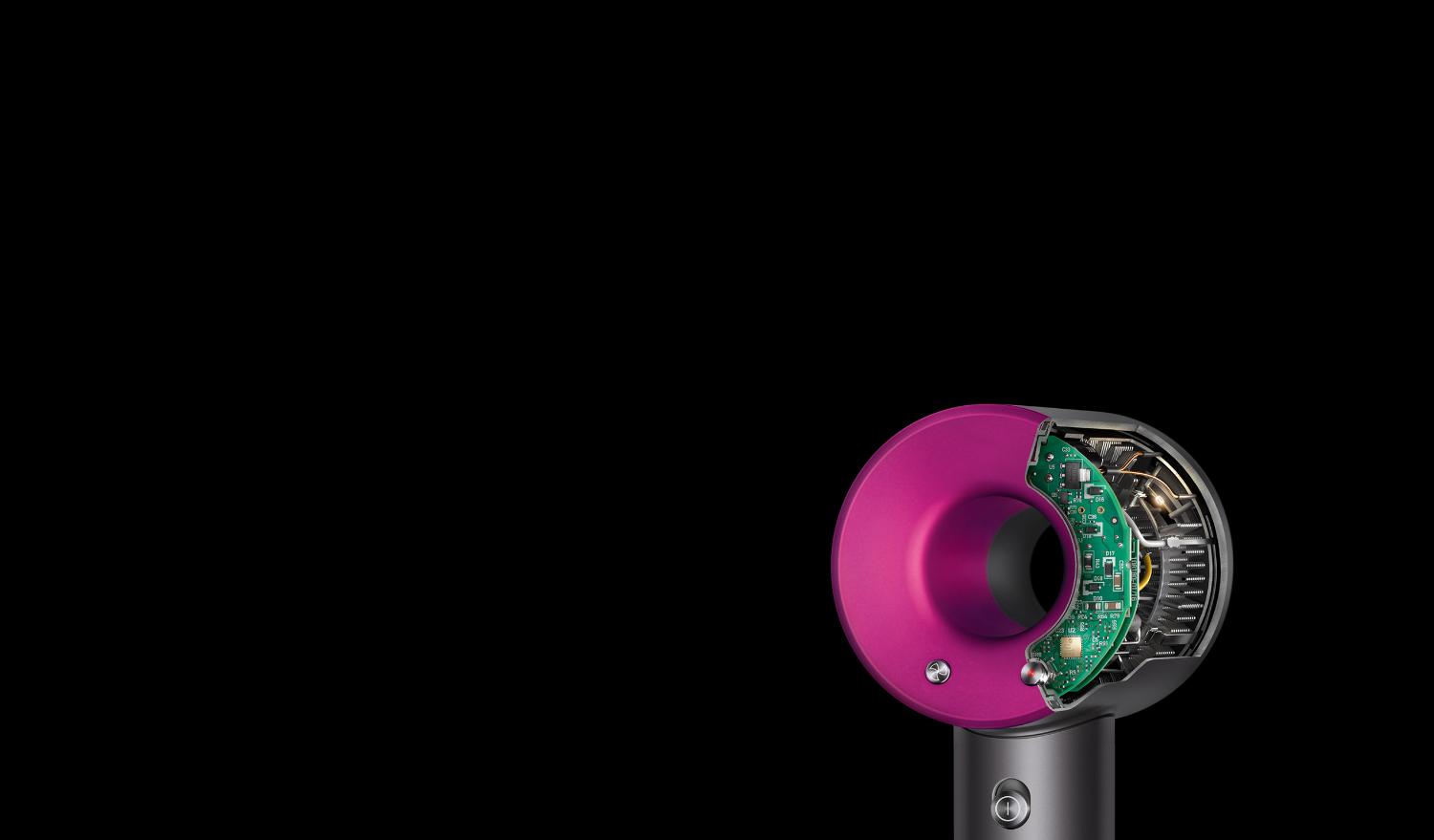 Intelligent heat control helps protect your shine
Unlike some others, the Dyson Supersonic™ hair dryer measures air temperature over 40 times a second, and regulates the heat. This prevents extreme heat damage, to help protect your hair's shine.
Many women experience hair loss after having a baby
Pregnancy hormones can cause you to shed less, then when the shedding re-starts it can seem like you're losing a lot of hair
UV exposure can strip hair of color
Summer sun can be really damaging. Stay in the shade and get regular trims to keep it looking hot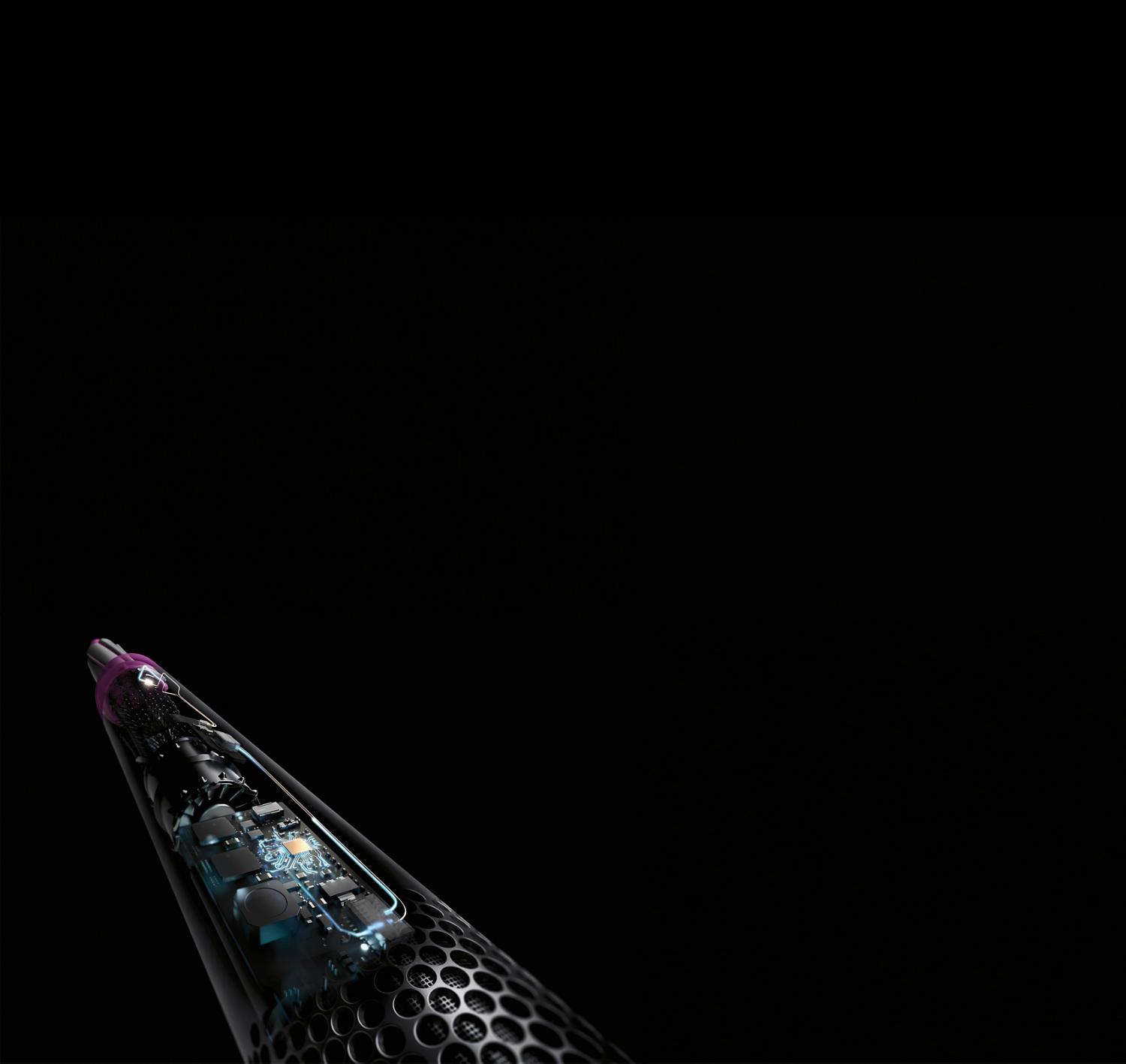 Intelligent heat control
Intelligent heat control measures airflow temperature over 40 times a second and regulates heat, to ensure the temperature always stays below 302°F.
Dyson Supersonic™

Dyson Supersonic™

Dyson Supersonic™

Dyson Supersonic™

Dyson Supersonic™
Dyson Supersonic™ hair dryer Black/Purple

Fastest drying.⁺ No extreme heat. Engineered for different hair types.

What's included

See all

Click to learn more

Smoothing Nozzle

Dry and style your hair simultaneously with gentle, low-speed airflow.

Styling Concentrator

Style your hair one section at a time with precise, controlled airflow.

Diffuser

Disperses air evenly around your ringlets, helping to reduce frizz.

Storage hanger

Stow your Dyson Supersonic™ hair dryer off the floor between uses

Non-slip heat mat

For safe placement during and after styling

Dyson Supersonic™ hair dryer Black/Nickel

Fastest drying.⁺ No extreme heat. Engineered for different hair types.

What's included

See all

Click to learn more

Smoothing nozzle

Dry and style your hair at the same time with gentle, low-velocity airflow

Styling concentrator

Style your hair one section at a time with precise, controlled airflow

Diffuser

Disperses air evenly to simulate natural drying, helping to reduce frizz.

Storage hanger

Stow your Dyson Supersonic™ hair dryer off the floor between uses

Non-slip heat mat

For safe placement during and after styling

Dyson Supersonic™ hair dryer Iron/Fuchsia

Fastest drying.⁺ No extreme heat. Engineered for different hair types.

What's included

See all

Click to learn more

Smoothing nozzle

Dry and style your hair at the same time with gentle, low-velocity airflow

Styling concentrator

Style your hair one section at a time with precise, controlled airflow

Diffuser

Disperses air evenly to simulate natural drying, helping to reduce frizz.

Storage hanger

Stow your Dyson Supersonic™ hair dryer off the floor between uses

Non-slip heat mat

For safe placement during and after styling

Dyson Supersonic™ hair dryer White/Silver

Fastest drying.⁺ No extreme heat. Engineered for different hair types.

What's included

See all

Click to learn more

Smoothing nozzle

Dry and style your hair at the same time with gentle, low-velocity airflow

Styling concentrator

Style your hair one section at a time with precise, controlled airflow

Diffuser

Disperses air evenly to simulate natural drying, helping to reduce frizz.

Storage hanger

Stow your Dyson Supersonic™ hair dryer off the floor between uses

Non-slip heat mat

For safe placement during and after styling

Dyson Supersonic™ hair dryer Iron/Red

Fastest drying.⁺ No extreme heat. Engineered for different hair types.

5 accessories included

See all

Click to learn more

Smoothing nozzle

Dry and style your hair simultaneously with gentle, low-speed airflow

Styling concentrator

Style your hair one section at a time with precise, controlled airflow

Diffuser

Disperses air evenly to simulate natural drying, helping to reduce frizz.

Storage hanger

Stow your Dyson Supersonic™ hair dryer off the floor between uses

Non-slip heat mat

For safe placement during and after styling

Dyson Airwrap™ styler Complete Nickel/Fuchsia

Engineered for multiple hair types and styles.

Powerful Dyson digital motor V9

Brushes to add body and volume, smooth or control and barrels to curl or wave

What's included

See all

Click to learn more

1.2 inch Airwrap™ barrels

Create voluminous curls or waves with the Coanda effect

1.6 inch Airwrap™ barrels

Create loose curls or waves with the Coanda effect

Firm smoothing brush

Creates a straighter style with less frizz and fewer flyaways*

Soft smoothing brush

Creates a smooth, blow-dry finish. Engineered to be gentle on the scalp.

Round volumizing brush

Engineered to give body and shape to limp, flat hair

Pre-styling dryer

Takes hair from wet to damp, ready for styling

Storage case

Protects and stores the Dyson Airwrap™ styler and attachments

Non-slip mat

For safe placement during and after styling

Filter cleaning brush

Filter cleaning brush for your Dyson Airwrap™

Dyson Airwrap™ styler Smooth+Control Nickel/Fuchsia

Engineered to smooth and control frizz-prone hair.

Powerful Dyson digital motor V9

Brushes to smooth or control and barrels to curl or wave

What's included

See all

Click to learn more

1.2 inch Airwrap™ barrels

Create voluminous curls or waves with the Coanda effect

1.6 inch Airwrap™ barrels

Create loose curls or waves with the Coanda effect

Firm smoothing brush

Creates a straighter style with less frizz and fewer flyaways*

Pre-styling dryer

Takes hair from wet to damp, ready for styling

Storage case

Protects and stores the Dyson Airwrap™ styler and attachments

Non-slip mat

For safe placement during and after styling

Filter cleaning brush

Filter cleaning brush for your Dyson Airwrap™

Dyson Airwrap™ styler Volume+Shape Nickel/Fuchsia

Engineered to add volume and shape to fine, flat hair.

What's included

See all

Click to learn more

1.2 inch Airwrap™ barrels

Create voluminous curls or waves with the Coanda effect

Soft smoothing brush

Creates a smooth, blow-dry finish. Engineered to be gentle on the scalp.

Round volumizing brush

Engineered to give body and shape to limp, flat hair

Pre-styling dryer

Takes hair from wet to damp, ready for styling

Storage case

Protects and stores the Dyson Airwrap™ styler and attachments

Non-slip mat

For safe placement during and after styling

Filter cleaning brush

Filter cleaning brush for your Dyson Airwrap™