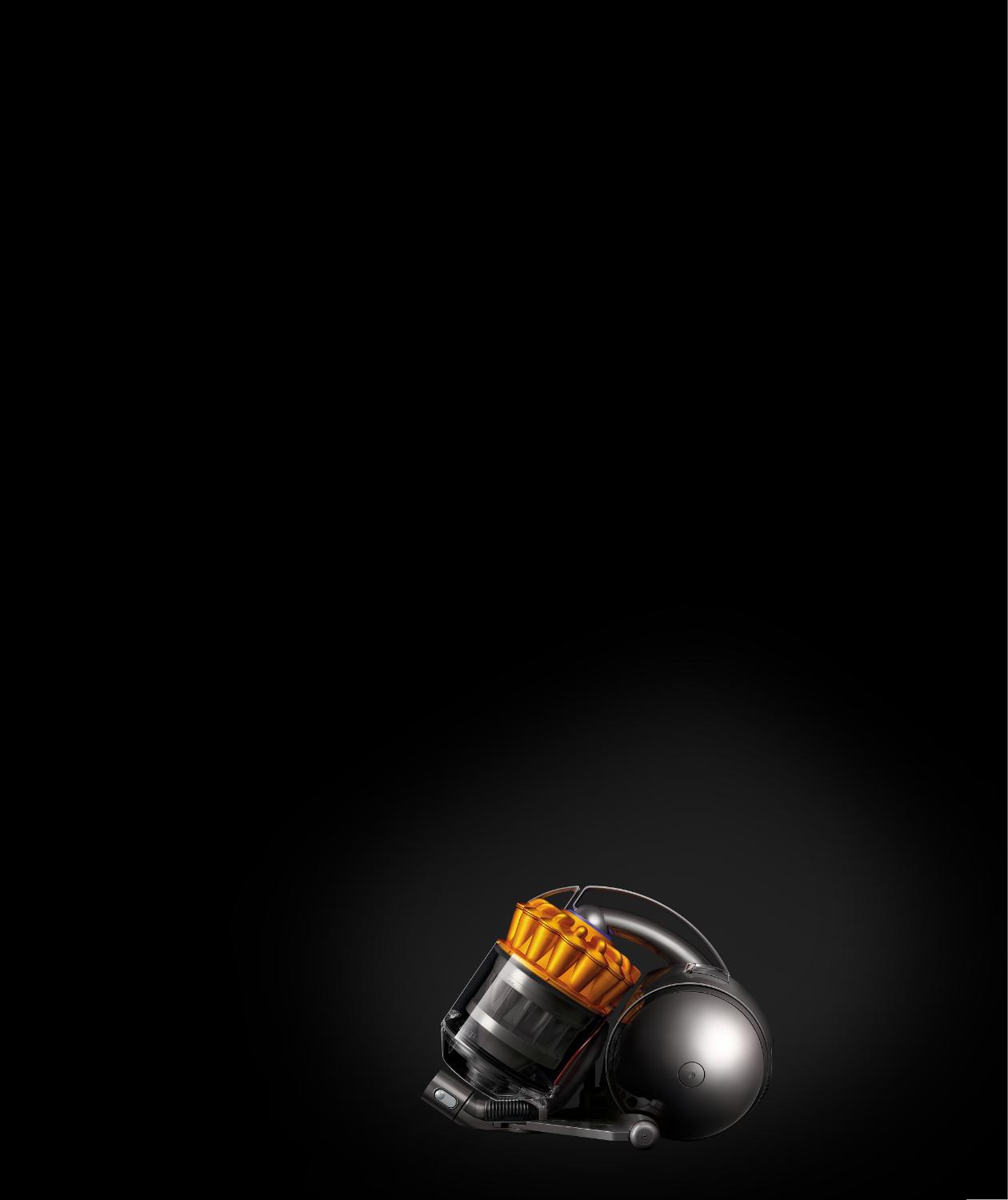 Technology
Revolutionary technology.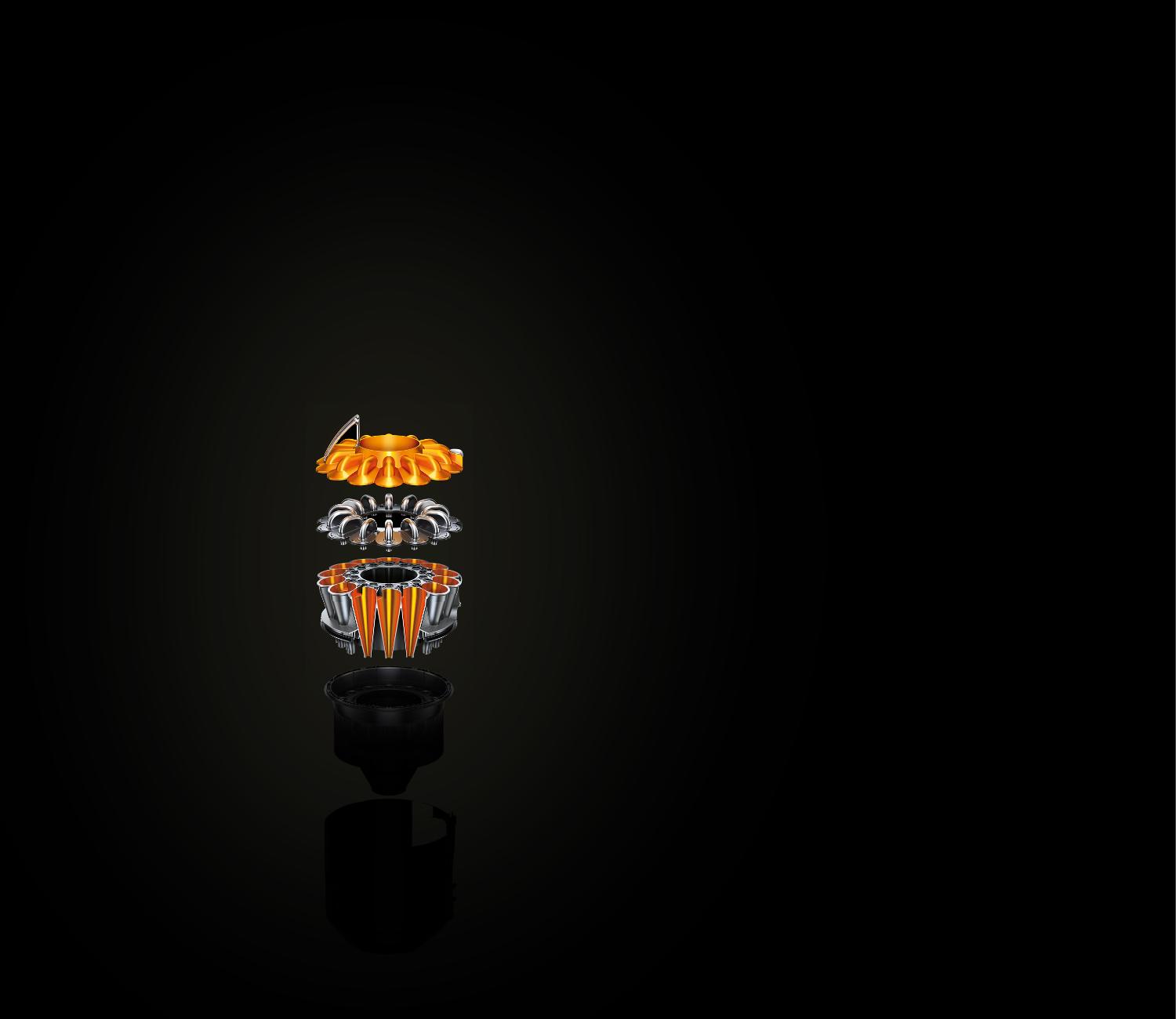 Radial Root Cyclone™ technology.
14 compact cyclones generate powerful centrifugal forces. They are arranged in a radial formation to channel airflow through the center of the cyclone assembly, maximizing suction to capture microscopic dust.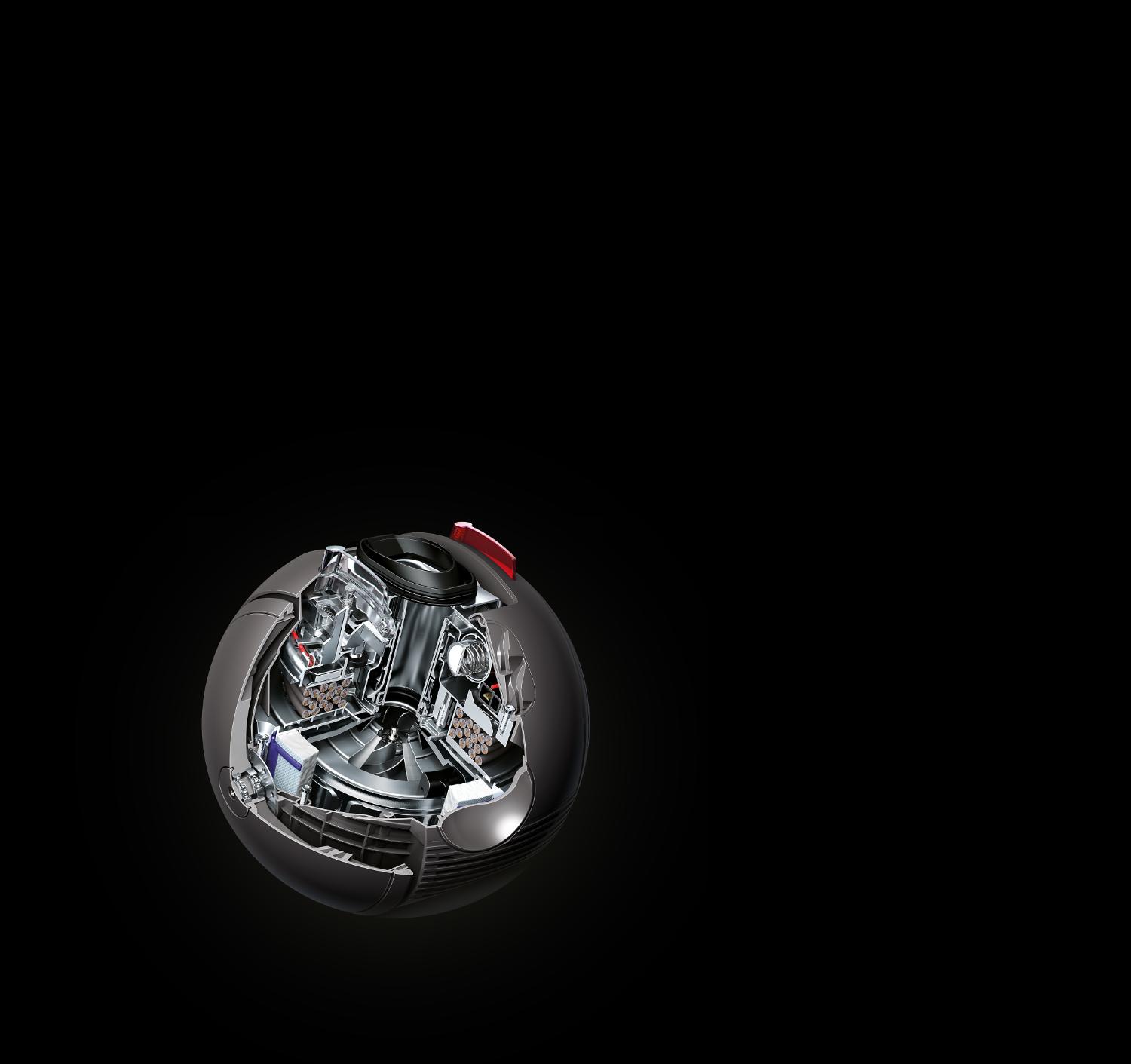 Ball™ technology.
The glass-reinforced polypropylene ball protects the motor and over 100 key components which are layered inside. Compressed airways and a low center of gravity increase stability and maneuverability. So when the ball's axis tilts, its turning circle tightens – allowing accurate steering.
---
Patents globally on Ball™ technology
---
Percent quieter than the previous version, through acoustic re-engineering
"Because we strive to do things differently, and invest a lot of money and time doing it, we fundamentally change technology."
---
Stephen Courtney
Dyson Concepts Director
Dyson Cinetic Big Ball Animal vacuum

The only vacuum with no bags to buy, no filters to maintain and no loss of suction.

Self-rights when toppled.

5 tools and accessories included

See all

Click to learn more

Carbon fiber turbine tool

Carbon fiber filaments pick up fine dust from hard floors, while stiff nylon bristles dislodge stubborn dirt from floors

Tangle-free turbine tool

Counter-rotating brush heads remove hair from carpets and upholstery

Stiff bristle brush

Stiff nylon bristles dislodge stubborn dirt from floors and furniture

Combination tool

Two tools in one - brush and wide nozzle. For switching between tasks

Stair tool

Velour strips pick up hair and dirt from stairs

Dyson Big Ball Multi Floor vacuum

No bags to replace. Strong suction.

Self-rights when toppled.

3 tools and accessories included

See all

Click to learn more

Turbine head

Stiff nylon bristles dislodge stubborn dirt from floors and furniture

Combination tool

Two tools in one - brush and wide nozzle. For switching between tasks

Stair tool

Velour strips pick up hair and dirt from stairs

Dyson Ball Multi Floor vacuum

No bags to replace. Strong suction.

Engineered for high dust removal. No other vacuum expels cleaner air.

2 tools and accessories included

See all

Click to learn more

Combination tool

Two tools in one - brush and wide nozzle. For switching between tasks

Stair tool

Velour strips pick up hair and dirt from stairs