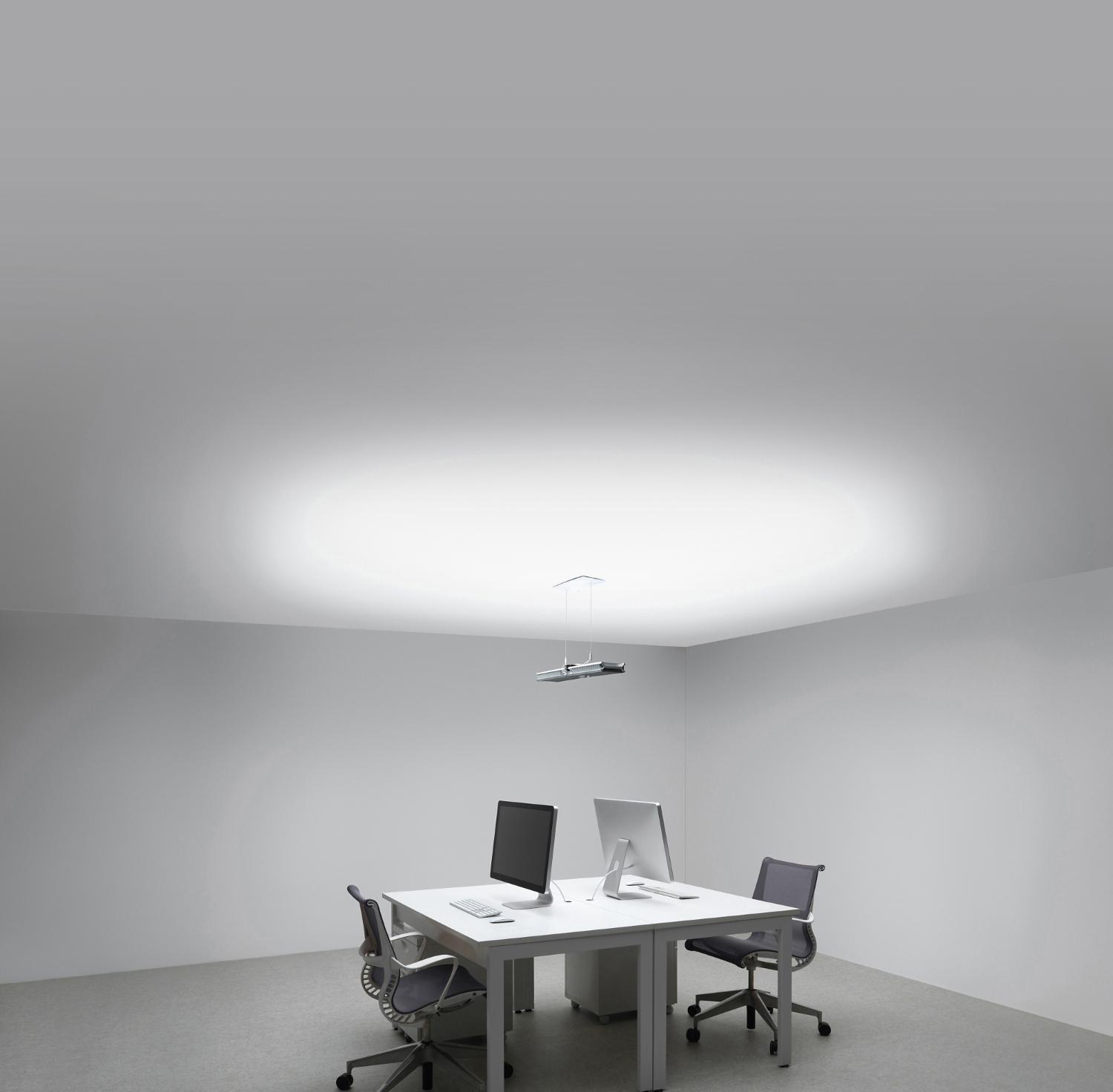 Features
Powerful up-light. From a single fixture.
A single LED from a single fixture efficiently lights open spaces. From atriums to open plan offices, Cu-Beam Up light has an ultra-wide distribution of light. Which lasts up to 180,000 hours.¹ (That's just over 20 years.)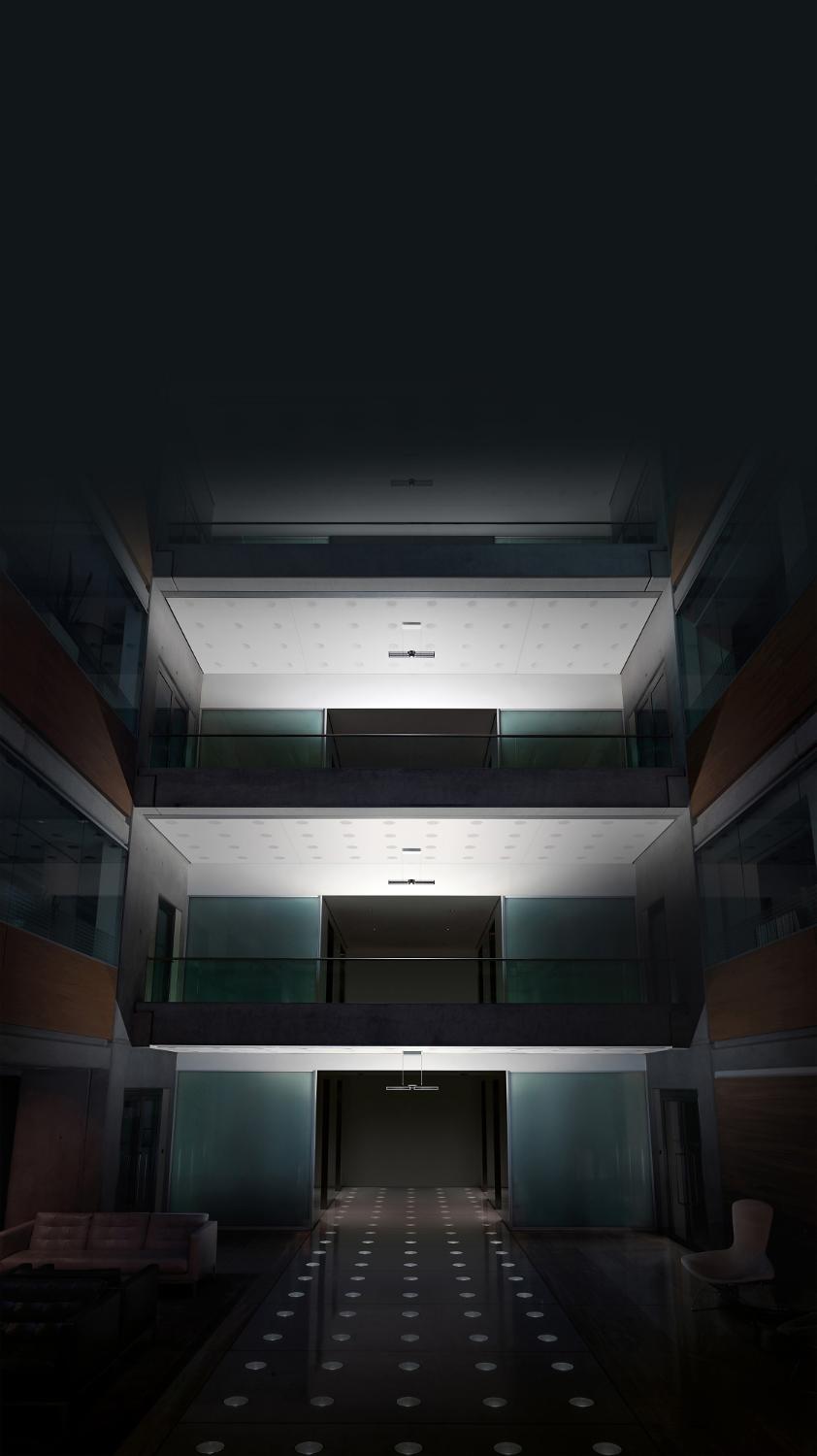 The ambient light you need, precisely where you need it.
A custom-engineered bubble lens focuses a single light source to evenly cast an ultra-wide, dimmable pool of ambient light across open spaces.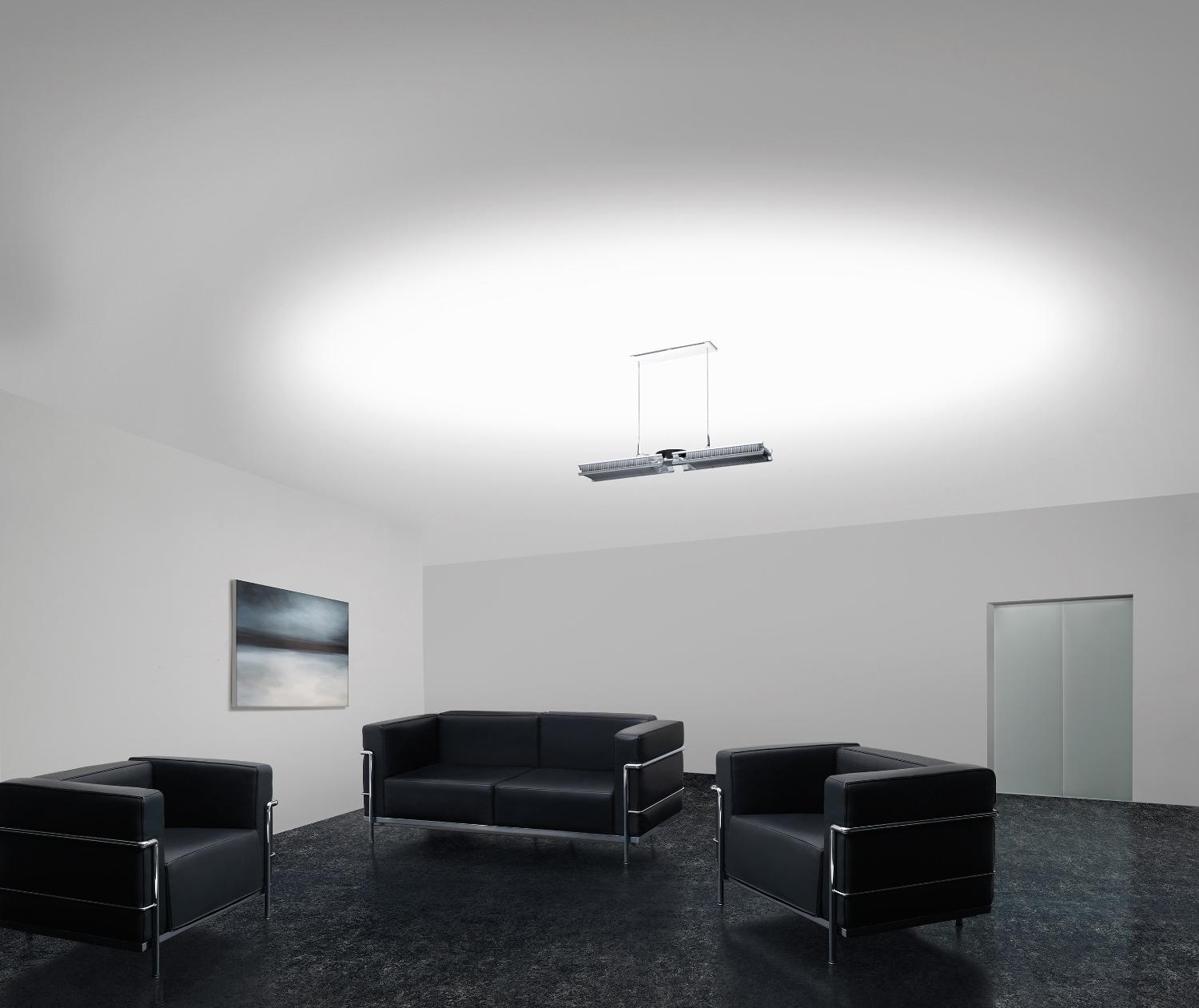 Wide distribution of light
When mounted at 15.8in from the ceiling, Cu-Beam Up light projects light evenly over an area of 13ft wide.
Short hanging height
Ideal for low ceilings with a drop height of just 15.8in.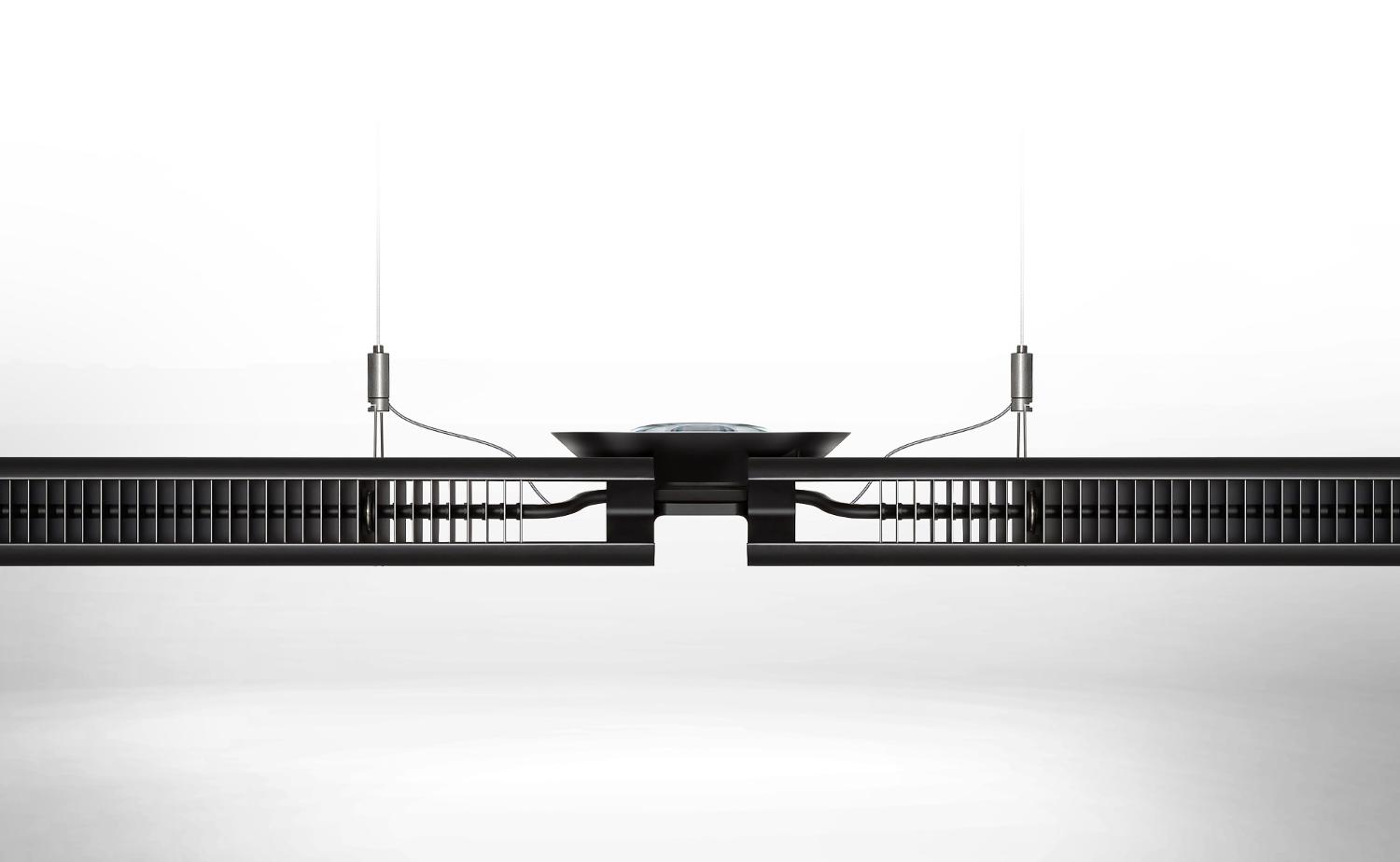 Brightness meets lightness.
Each wing of the Cu-Beam Up light is made of 37 lightweight aluminum fins, so it weighs just 6.68lbs.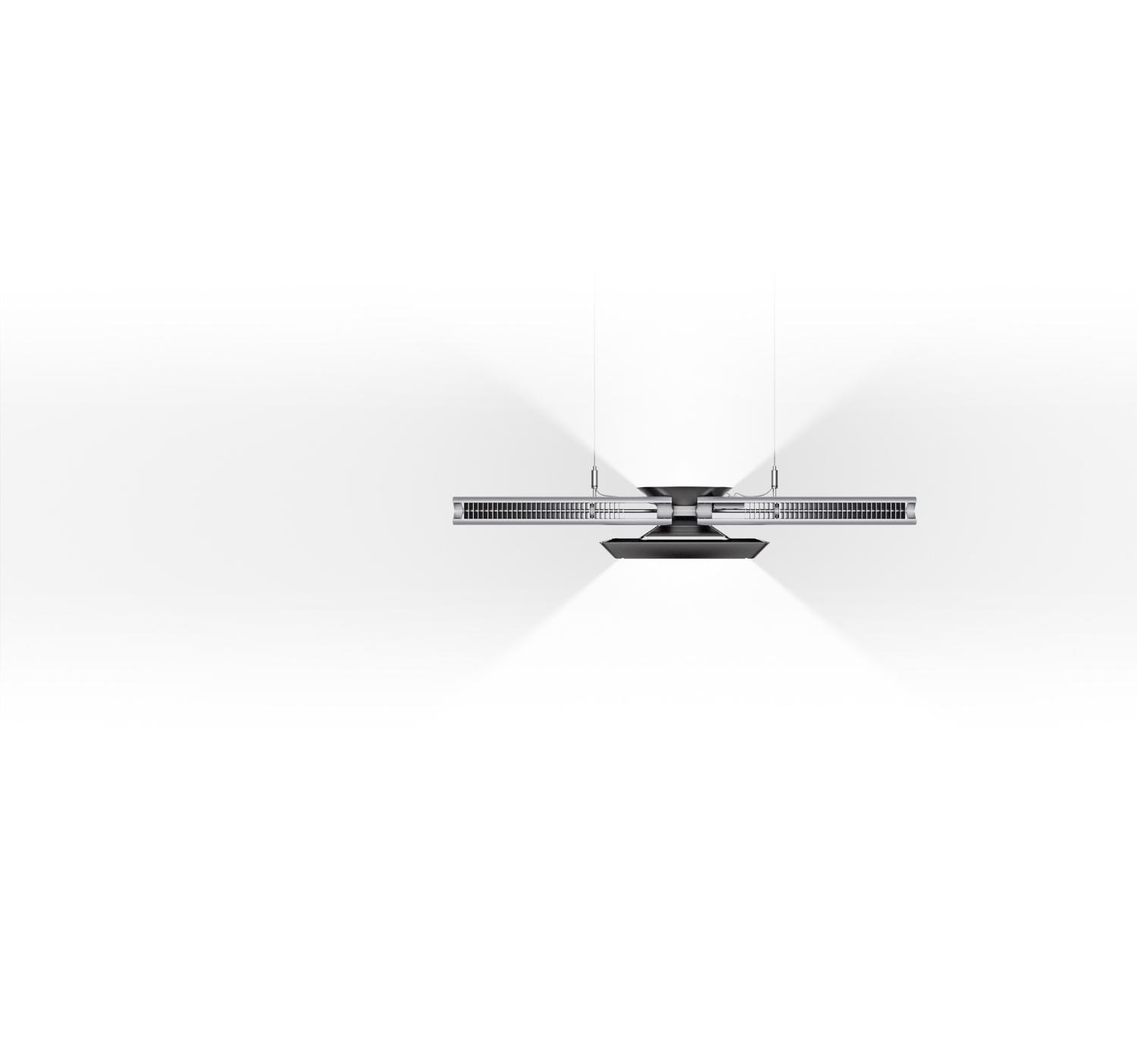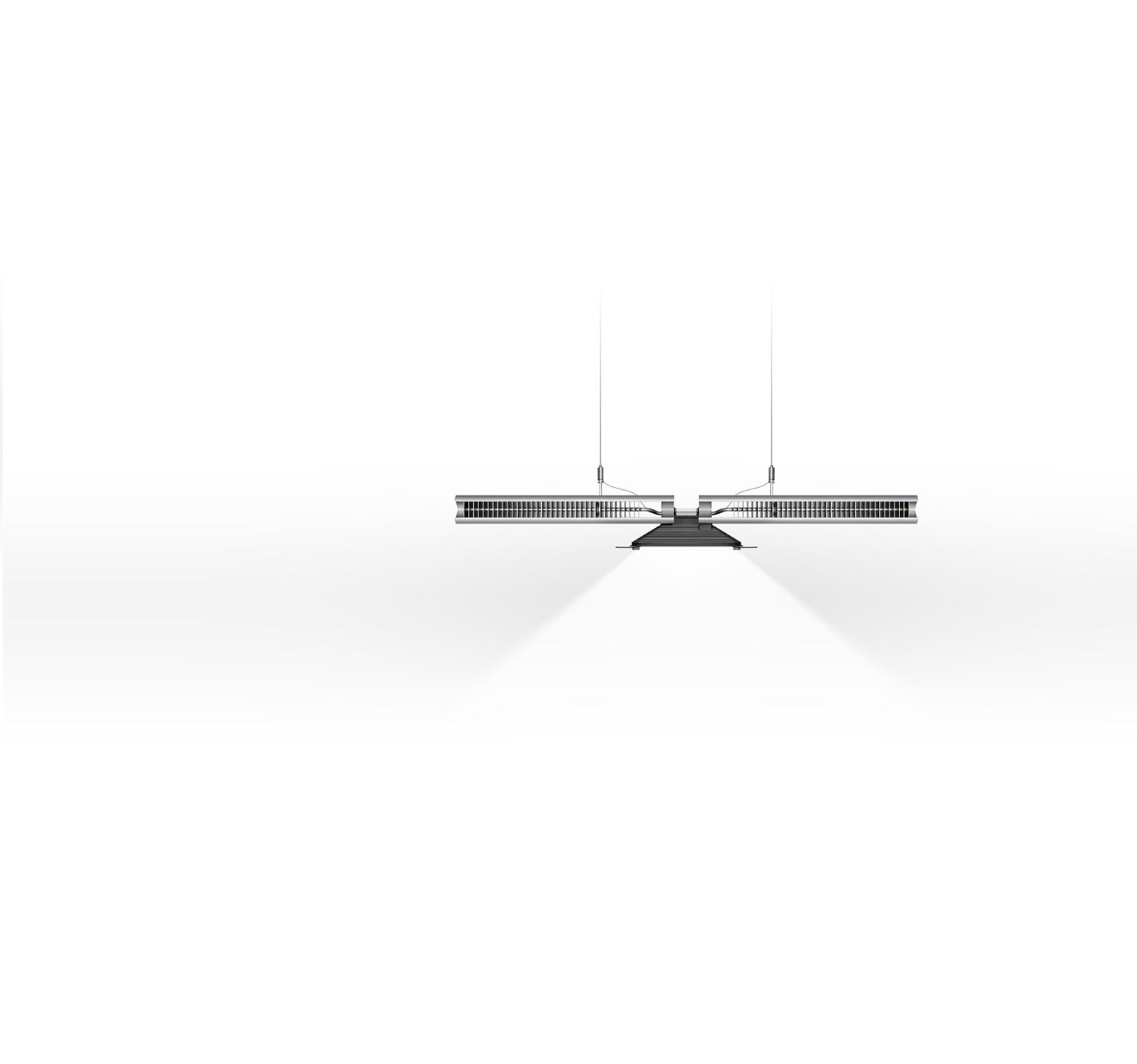 ¹Calculated lifetime based on LED L70.