Look what we could be breathing in 20,000 times a day.
Microscopic allergens that can cause coughing, sneezing, itching - and more.
Buy direct from the people who made it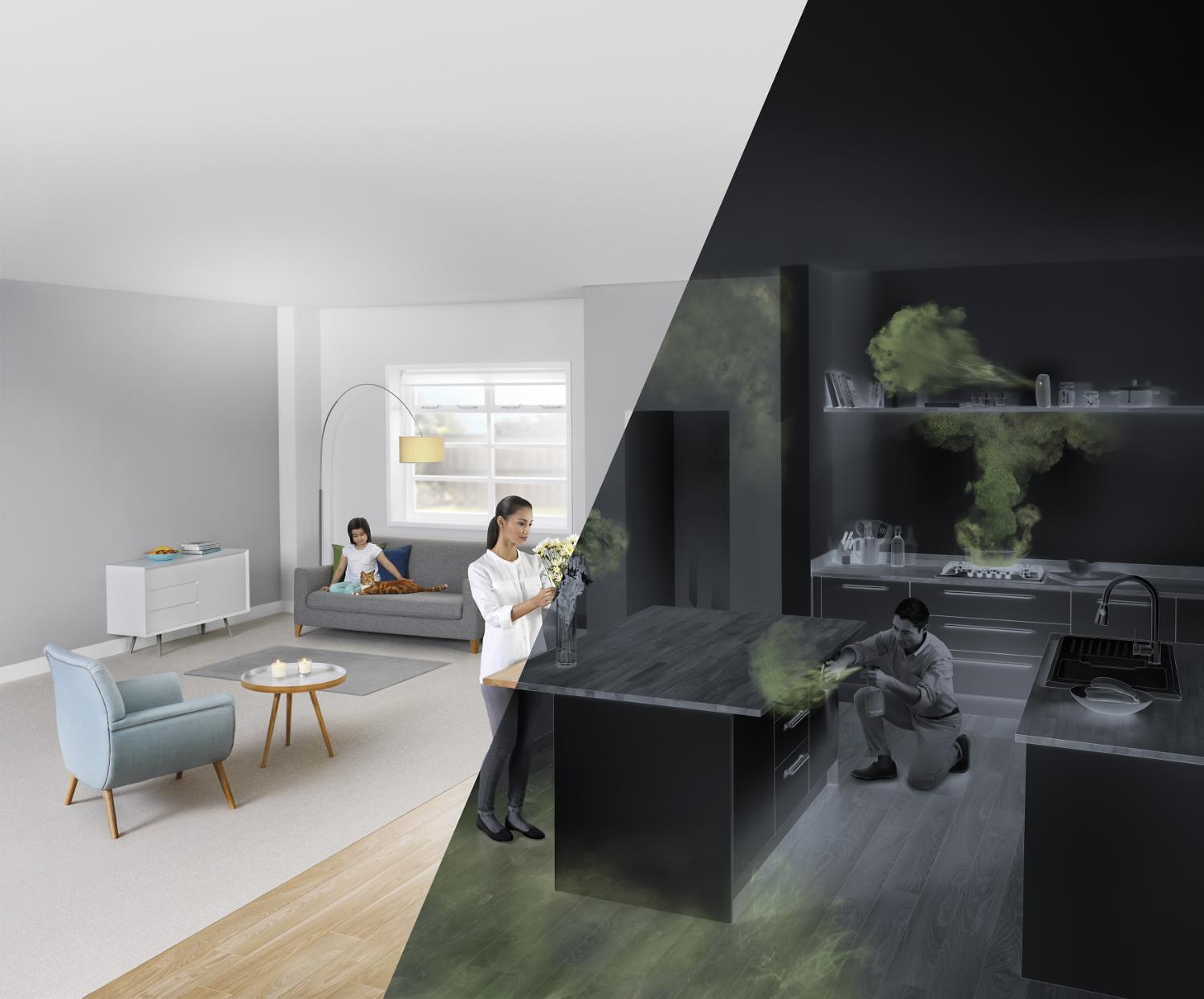 It's not just visible pollutants that can be harmful.
It's also those you can't see.
According to the World Health Organization house dust is the number one cause of allergic reactions in the home.
Human skin, dust mite feces, pollen, fungus, fibers, bacteria, food particles, plant matter, insects and chemicals. Every one of these is found in house dust. Some measure only 0.3 microns in size - up to 200 times smaller than the diameter of a human hair. 

When we inhale these microscopic particles, they can cause allergic reactions.
Itchy, sore eyes. Runny noses and sneezing. Coughs and sore throats. Skin rashes and irritation. Wheezing and shortness of breath.
We're dust and allergy experts.
Our scientists breed dust mite cultures to better understand the way they behave. We built a microbiology laboratory to analyze them and other household allergens.
"As pollution increases, technology must counter it. We began by engineering vacuums that capture the pollutants found on floors and surfaces.
Now we've turned our attention to those in the air."
James Dyson, Inventor
Certified asthma & allergy friendly®.
Dyson purifiers are certified asthma and allergy friendly by the Asthma and Allergy Foundation of America.

Automatically purify the air in your home.
Dyson purifiers captures 99.97% of particles as small as 0.3 microns. Then report to the Dyson Link app.
Buy direct from the people who made it